How to Change Location on Hinge in Simple Steps [iPhone & Android]
Hinge is one of the world's most popular dating apps for users looking for a long-term connection. It is available for iPhone and Android devices and has attracted a large number of users. Hinge isn't GPS-based though, so its position won't change with your current location. That's why many people ask how to change location on Hinge. So, can you set Hinge to a different location? How to do it? This tutorial is for you.
Part 1: Why Do You Want to Change Location on Hinge?
Some people are shy about using dating apps because they fear being found out by people they know. And Hinge uses the location data on your phone to find people in your area. This is inconvenient for those who do not wish to connect with people in the same state. For example, if I live in New York but want to connect with someone in Paris, I have to change my location to do so.
Another point is that many social media will collect user information, including IP address, device ID, and network connection data. This makes users feel very uneasy. (Has my phone been spied on?) Therefore, changing the location on the Hinge is necessary for privacy protection.
Does Hinge change your location when you travel? As we all know, Hinge does not automatically update the location. If you change your address to another city, you will need to manually change your hometown in your profile. Of course you can also use some other tricks for changing location on Hinge. Let us now explain them one by one.
Read Also:
Part 2: How to Change Location on Hinge with the Settings
Can you change your location on Hinge for free? Of course you can. Because Hinge does not require a membership to allow you to change locations, and you can change your location to anywhere regardless of your location data. Once you set your location, Hinge will match you with other people in the area you set. So, how to change the location in Hinge settings?
For iPhone:
Open Hinge, select Settings, and click the pencil symbol above your name.
Select Edit, click the My Vital Signs section, and select Location.
Enter your desired location.
Save the current settings.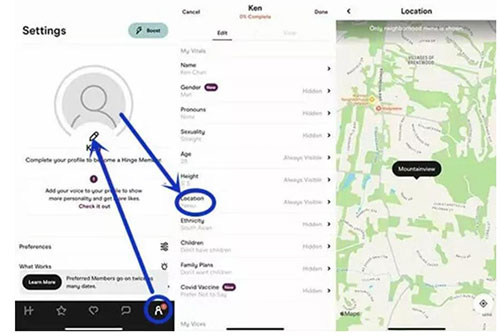 For Android:
Open Hinge, then select "Settings" and "Preferences".
Select the "My Location" option, then zoom the map to find your desired location.
Save the currently modified hinge position.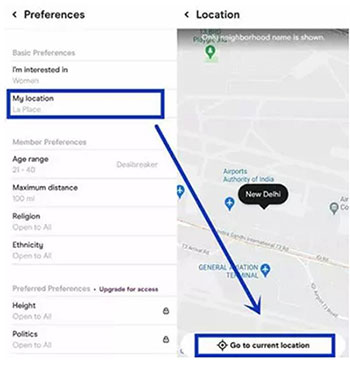 Part 3: How to Change Hinge Location with Virtual location Tool
If you want to modify or spoof your location on iPhone or Android device, there are various programs available on the market, the best of which is Virtual Location Tool. It is a professional app that allows you to change the hinge position freely on iOS and Android devices. With just a few mouse clicks, you can change location and mimic GPS movement effectively and efficiently.
Main features of Virtual Location Tool:
Fake your GPS location on Hinge to anywhere else in the world with just one click.
Lying about location on Hinge without jailbreaking.
Support for adding GPX files.
Supports location-based social platforms such as Hinge, Tinder, WhatsApp and Bumble, etc.
Compatible with all iOS devices and most Android devices.
Steps on how to change location in Hinge using Virtual Location Tool:
Step 1. Install and launch Virtual Location Tool
Download and install this program on your computer. Open it and click "Get Started". Connect your device (Android or iPhone) to the computer using a USB cable.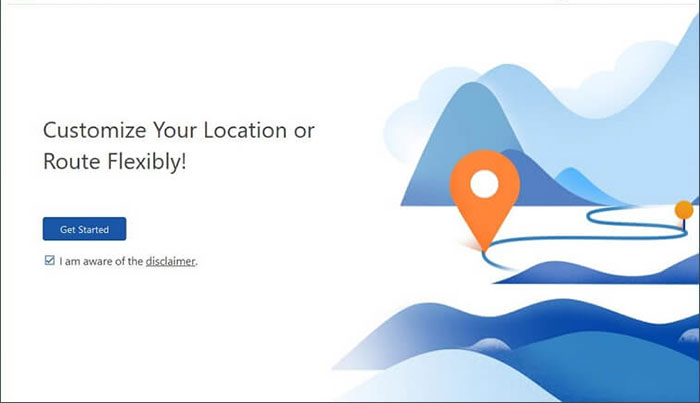 Step 2. Enter the "Teleport Mode"
Select "Teleport Mode" on the screen and choose a location according to your need. You can also search for a desired location by entering the address in the search bar.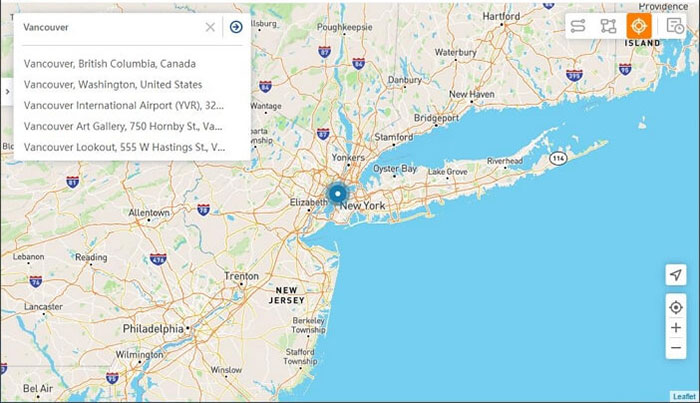 Step 3. Change Hinge location now
Once you have selected the location, you can click "Move" from a pop-up window. After that, you location on the map will be changed instantly.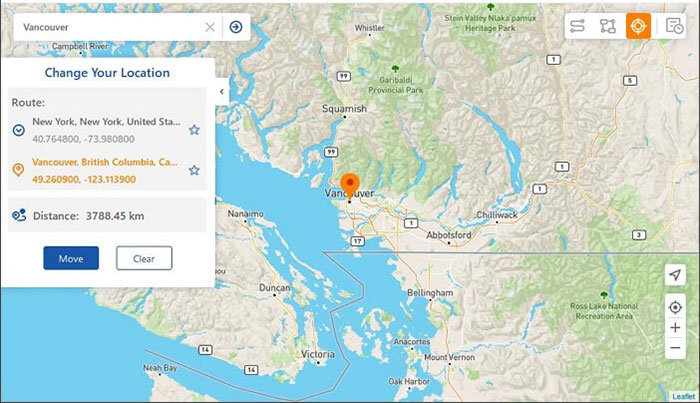 See More:
Part 4: How to Change Location on Hinge with a VPN
Can you change location on Hinge with VPN? Yes, a VPN, such as NordVPN, ExpressVPN, etc., allows your device to connect to a new site, which then sends a new IP address to your device. That way, you can change the position on the hinge as you like. Here are the specific steps to use a VPN.
Download, install and activate the VPN on your Android or iOS device.
Connect the server to your desired location.
Launch the Hinge app and change the location to your new location in "Settings".
Part 5: Hot FAQs about Change Location on Hinge
Q1. How to hide location on Hinge?
Open Hinge and go to your Preferences.
Click the pencil icon and select "Edit" > "Vital Signs" from the drop-down menu.
On iOS devices, set the switch next to "Location" to "Off" (tap the "circle" on Android devices), and finally tap "Done".
Q2. Will Hinge track my location if I am not logged in?
No, the app will only track your whereabouts as long as you are logged into Hinge.
Q3. Will previous matches be lost after changing position in Hinge?
No, matches don't expire when you change your location. Matches are only removed as long as you choose to delete them.
The Bottom Line
This article discusses how to change location on Hinge, which is an easy process to implement. You can choose to change Hinge location manually or using a VPN. And Virtual Location Tool provides the quickest way for you to change or spoof the location on iPhone or Android. The program is easy to use, and you can teleport to any location in the world with just a few clicks.
Related Articles:
Why Is Snapchat Location Wrong? How to Fix It? [Complete Guide]
Spoof GPS Locations with the 8 Best iTools Virtual Location Alternatives
Want to Fake GPS with No Root? 6 Programs You'd Better Know
How to Transfer Data from One Phone to Another? 3 Ways for You!
5 Best Storage Managers for Android to Free Up Android Space Easily
How to Free Up Space on iPhone/iPad without Deleting Apps? Try These Ways!