The Ultimate Guide on Changing Your YouTube TV Location - 2023
Do you wonder why you must verify your home area using your device location permission when registering for YouTube TV? This is important to ensure you receive the right network connections within your location. Unfortunately, when you travel, your local networks divert to that of the region you're in at that time. But you can change YouTube TV location using VPNs and browser extensions. As a result, you can access YouTube TV and the programs you want from anywhere.
So, now, here's the main question; "how do you change location on YouTube TV?" "Can you watch YouTube TV in multiple locations?" Before we get to this, let's find out why you should change your YouTube TV location.
Part 1. Why the Need to Change YouTube TV Location?
To correct the network available within your area - Since YouTube streams live and local shows, setting your location influences your viewing. It ensures that you don't miss out on the best programs.
To evade YouTube's geographic location - this is possible using security strategies like VPN that helps mask IP addresses.
You can watch your favorite programs both at home, and anywhere you go. This is possible as long as you're connected to the internet through a device that has the YouTube TV app. Such will mostly benefit groups of people like: People who want diverse YouTube TV content across countries; The people residing in areas where YouTube TV in inaccessible; Those who have homes in different locations; People who travel regularly; Those who want to watch their favorite programs while on vacations.
How does YouTube TV detect your area? It detects based on current tag locations. That's why you won't watch local networks when traveling out of your designated home area.
Read Also:
Part 2. How to Change YouTube TV Location by Changing Your Home Area
Your home area refers to your home zip code. Whenever you sign up for YouTube TV, you'll have to key in your home address, which helps verify your service area. YouTube TV will only let you watch programs airing over affiliate networks in your service location. You have the liberty to update your home area only twice a year. Usually, you must be in a new area to change your location settings. Changing your home area is easy on a desktop, Android, or iOS device. (See how to change home address on iPhone?)
You can change YouTube TV location by changing your home area in the following ways:
On Desktop or Android
On your Android device, open YouTube TV.
Choose your profile picture.
Click on "settings" then "area."
Select your home area
Click "update."
On iOS devices
Check into YouTube TV via a computer or a mobile device.
Click and choose your profile picture.
Select "settings" then "area."
Select "home area."
Click "update."
See More:
Part 3. How to Change Location on YouTube TV Using VPN
You might come across high-quality VPNs in the market. But, not each of them can help bypass location blocks. That's why most people might find it difficult to determine which VPN is the best choice. So, here goes the best VPNs to use on YouTube TV, which can give you unlimited access so that you can use Youtube TV in different locations at once:
ExpressVPN
According to US News, ExpressVPN is rated the best VPN of 2023. It is the most reliable VPN with high speed. It is considered remarkable to stream on unsupported devices. The VPN can unblock nearly everything possible, giving you access to over 1,000 US-based servers.
Hence, it's convenient and helps keep you safe and secure online. What stands out most about this VPN is the in-house protocol known as Lightway. It is considered the best protocol in the market, offering stable and fast connections with matchless security. You can use ExpressVPN on popular OS such as;
Windows
Android
iOS
Linux
macOS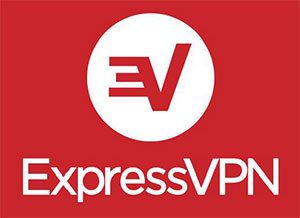 Pros:
Can easily unblock nearly every streaming site, including YouTube TV
Offers strong security and privacy protection
Uses the matchless Lightway in-house protocol
Uses 10gbps servers for topnotch performance
It offers ease of use with apps across different platforms
It has the fastest speed and connections
Offers unlimited bandwidth
Cons:
It's quite expensive compared to other VPN services
There's no static or fixed IP address
NordVPN
NordVPN is considered the best VPN for YouTube TV location hack, having the widest US server fleet. It's a fantastic choice to watch YouTube TV anywhere out of the US and anywhere around the world- The provider offers more than 5,700 servers across 60 countries. The servers are also diversified to help serve different purposes.
Besides, this type of VPN comes with SmartPlay technology. It allows streaming YouTube TV on devices that cannot support VPN connections. Together with the NordLynx protocol, it's rated as the fastest VPN. Furthermore, you can use NordVPN on different devices simultaneously, such as;
Linux
iOS
Windows
Android
macOS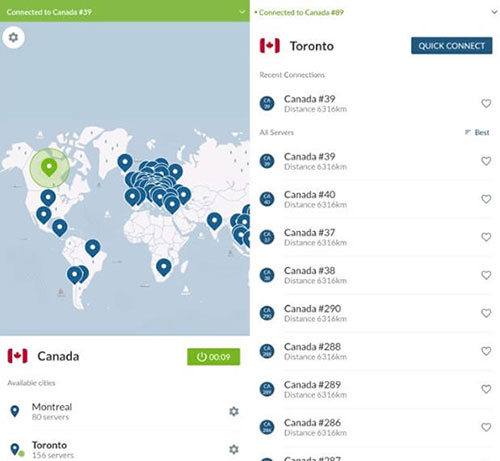 Pros:
Excellent performance with NordLynx
Modern security features
Works on Android Smart TV and Fire TV Stick
You can unblock YouTube TV and other streaming platforms
Has the smart DNS
Greater speeds
Has a large number of servers in the US
6 synchronized connections
Cons:
The price may go up in some regions due to value-added taxes
Random connectivity issues may arise on Windows
The free trial is only available on Android
CyberGhost
This is one affordable solution to help bypass YouTube TV geo-blocks and YouTube TV spoof location. With a cost-friendly subscription, you can access streaming-customized servers that help unblock many streaming services, such as YouTube TV.
CyberGhost contains 9700 servers in around 91 countries. With the WireGuard service, you can enjoy great speeds in accessing your favorite content. The VPN also has easy-to-use apps modernized for macOS, Linux, iOS, Android, and Windows. Therefore, despite the device you use, you can still access your account on different devices.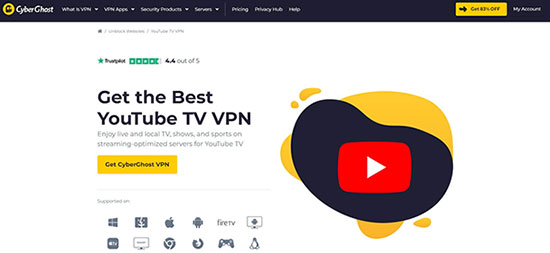 Pros:
Offers ease in unblocking YouTube TV plus other services
It gives access to stream-optimized servers
7 synchronized connections
1,500 plus servers in the United States
Wide server fleet
Greater speeds
Cons:
Doesn't have Smart DNS
Quite a complex Windows app
Cannot work in China and Iran
Part 4. Best Way to Spoof GPS Location on Your Android or iOS Device
There are different GPS-location apps that you can use on your Android and iOS devices. Once installed, the apps will enable customized location as your phone's GPS location. This helps you to access services out of your original location.
You can switch off your sensors if you want to use your Android or iOS device and don't want to be tracked. Once you "spoof" your location, you can trick any apps that utilize your location into believing you're in a location you're not. People use this technique to cheat many location-based programs. So, if you're wondering about Youtube tv change location, this is one way to go about it.
Let's look at how to spoof GPS location on your iOS and Android devices:
For iOS Devices:
Location Changer, one of the best fake GPS-location changers for iOS devices, is known to replicate GPS location without restrictions. If you wish to access live location-based content right from where you are, Location Changer can modify your iOS device's GPS location in just one click. As a result, you can access restricted content like; Location-based streamlined online content; Regional-restricted games.
How Location Changer Tool Works:
Switch your iPhone's location to anywhere you want with just a click.
Use the GPS Joystick's feature to create customized routes (it offers three customized options to fake your location and calculate a natural map route in real-time).
The GPS joystick helps flexibly control the direction of flow and modify your location within seconds.
You can import and export GPX files to generate routes and create your desired location.
Functions well with other location-based apps, including Facebook, Pokémon GO (iOS), Fitness app, and WhatsApp (iOS).
Easy to use and doesn't necessitate any technical knowledge.
Resonates with the latest iOS 16.5.
Step-by-Step Guide on How to Use the Location Changer on iOS Device to Fake Location:
Step 1. Download and install the application, followed by launching the software. Click the start button and connect your iOS device to the computer using the USB. Click "next."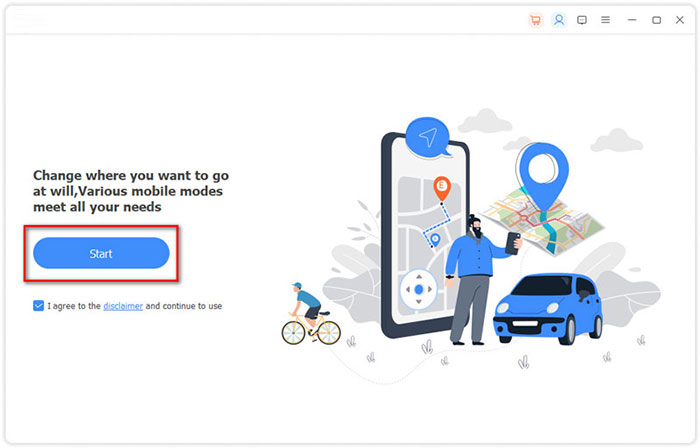 Step 2. To view your current location's map, press "modify location." To view other locations, apply the "zoom and drag" features.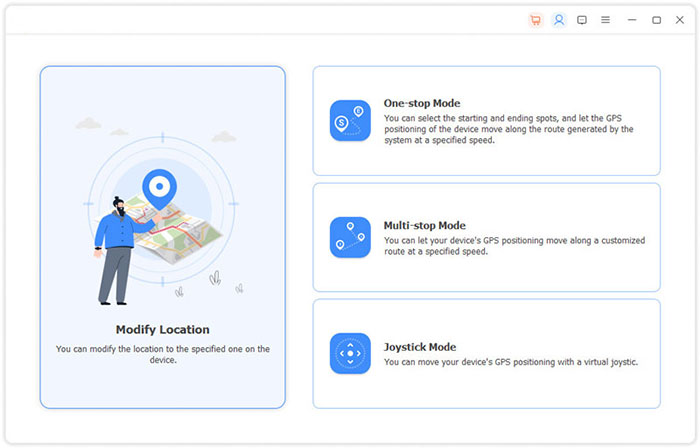 Step 3. Use the "search bar" on the top left corner to enter and search the location you want. Once you choose your desired location, click "confirm modify" to complete the process.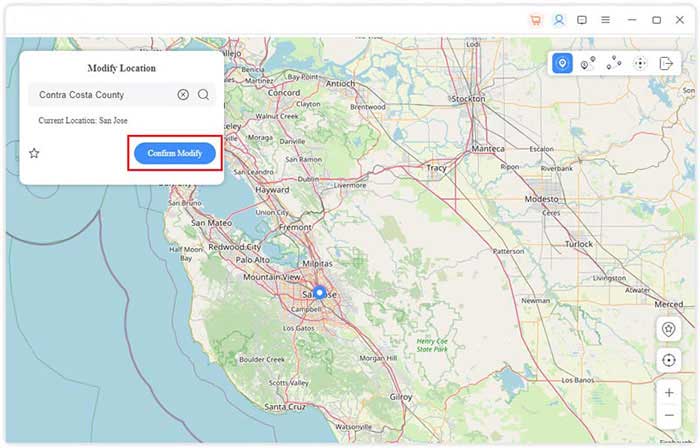 Step 4. You can also choose a location by clicking on it directly on the map and tapping "Move to". From here, you can fake the location on your iOS device.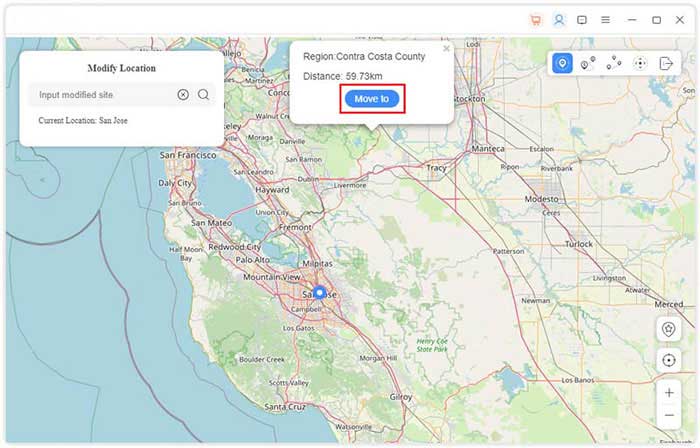 Alternatively, Select the location you want by clicking on it directly on Google Maps and tap "Move to". That way, you can fake your location on Google Maps via your iPhone without much trouble. To manage your device's location history, go to "Manage History."
For Android Devices:
Virtual Location Tool is one of the best GPS tools for your Android device to fake locations and evade regional-based restrictions. The software allows you to bypass those geo-restrictions and have a feel of the TV channels in the US, even when far away from its borders. You can use the virtual location tool to access and enjoy their full library of commercial content.
How Virtual Location Tool Works:
It can pinpoint the unnecessary addresses on this program and delete them.
Operates freely by modifying and simulating routes to create different routes.
Changes Android/iOS locations almost flawlessly
Work seamlessly with different Android and iOS devices.
Prioritize keeping your privacy confidential.
Step-by-Step Guide on How to Use the Virtual Location Tool to Fake GPS on Android:
Step 1: Download the virtual location tool and install it on your PC. Tap on "Get started" from your screen and connect your PC to the Android phone via the USB cable or the same Wi-Fi network. Give the device some time to recognize your mobile device.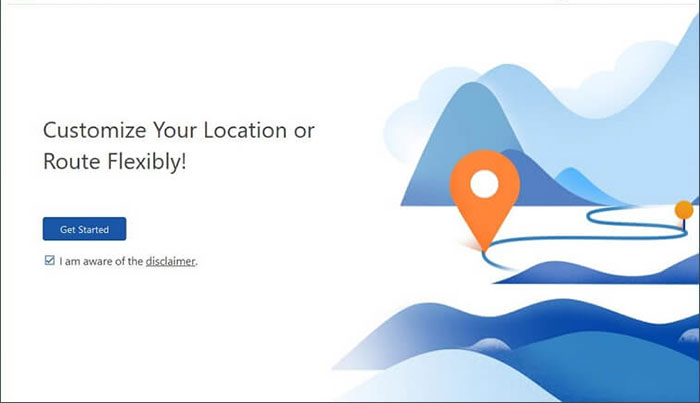 Step 2. Switch your mobile USB mode to "Media Transfer Protocol." Use the search box to enter the location you want to access. (GPS can help coordinate the specific location you wish to hack).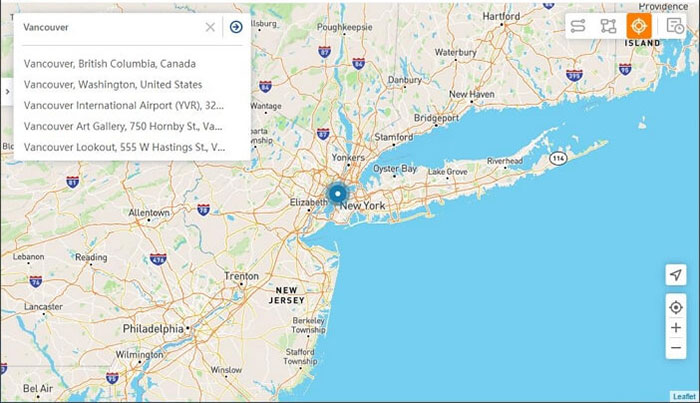 Step 3. With just one click, you can change your location (Once your set location gets pointed out on the map, click on "Move" to change the Android location).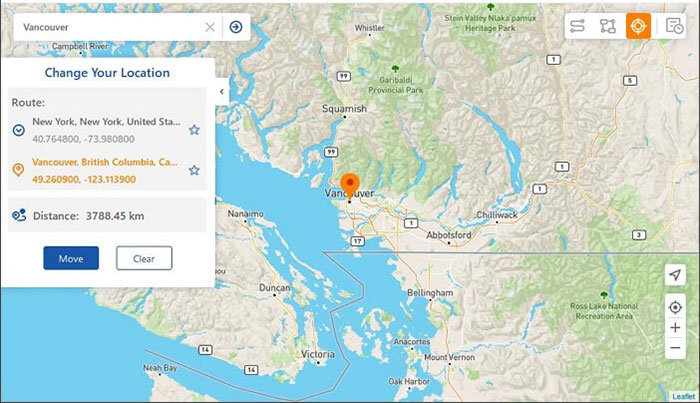 The Bottom Line
Anytime you access YouTube TV from outside your local area from a different device than what you previously set up, it might be showing the wrong location. That's why you may have to solve this by updating your location settings. This is possible by learning how to change YouTube TV location or how to trick YouTube TV location. Changing location either on Android or iOS devices or any other device can seem complex. However, it's a simple, quick, and effective trick once you know what to do and take it into your control. Our discussion above should guide you best on the steps to take.
Related Articles:
Why Is Snapchat Location Wrong? How to Fix It? [Complete Guide]
Spoof GPS Locations with the 8 Best iTools Virtual Location Alternatives
Want to Fake GPS with No Root? 6 Programs You'd Better Know
How to Transfer Data from One Phone to Another? 3 Ways for You!
5 Best Storage Managers for Android to Free Up Android Space Easily
How to Free Up Space on iPhone/iPad without Deleting Apps? Try These Ways!