Samsung Cloud Backup - Backup Samsung to Cloud
Sometimes, we need to create a backup of Samsung data on the cloud because of one main advantage. You do not need to keep the backup files saved with you on a computer or SD card. They are directly stored in the cloud servers and you can use them to restore your device from any location, provided there is internet connectivity. It also helps to backup on cloud when you do not have a computer nearby to preserve the data.
Part 1: How to Backup Samsung to Cloud with a Samsung Account
Part 2: Top 4 Android Apps to Backup Samsung Data to Cloud
Part 1: How to Backup Samsung to Cloud with a Samsung Account
Samsung account is a built-in service on your Samsung phone, which can help you transfer data, such as SMS, MMS, call logs and settings from your Samsung Galaxy S7/S7 Edge/S6/S5/S4 to Samsung server. It is quite simple to use Samsung account to backup Samsung to cloud.
Step 1. Tap Settings on your Samsung phone screen and scroll down until you find the option of Accounts and Sync. Tap it and tap Add account on the next screen.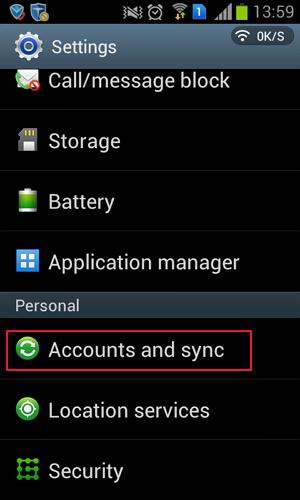 Step 2. Tap Samsung account. Then, create an account. Enter your email, password and others.
Step 3. After signing into your Samsung account, tap your Samsung account > Device backup. Choose Backup options.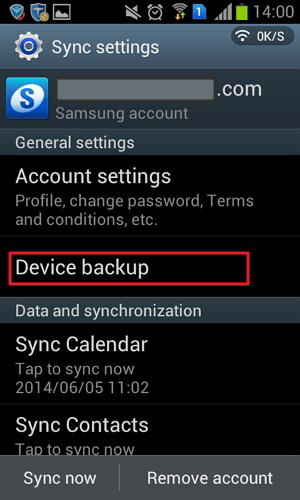 Step 4. A small dialog pops up. Tick Samsung data you want to backup. In fact, you can backup logs, SMS, MMS, and settings. Then, tap OK.
Step 5. Then, tap Back up now to back up your wanted data to samsung cloud. Or you can tick Auto backup to let samsung phone backup data once a day automatically.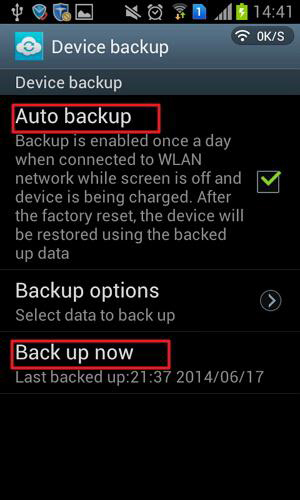 Besides using Samsung account to do samsung cloud backup, you can also use Gmail to backup Samsung contacts to Gmail. And you can also use MobiKin Assistant for Android to backup Samsung data on computer.
Part 2: Free Tools to Backup Samsung Phone to Cloud
Tool 1: G Cloud Backup
This app lets you backup messages, contacts, videos and other files to a safe cloud location. You can sort your uploads in a timeline and view them anytime you want. The tool is recommended by leading names like CNet and Android Central and has a good rating. It is simple and safe and completely free to use for all Android phones.
Tool 2: CM Backup
Coming from the popular company Cheetah Mobile, it is a free tool to backup your Samsung or Android data to cloud. It is simple, safe and gives you a storage limit of 5 GB for your own personal use. The data you upload to the cloud is protected and only you will be able to access it. It transfers your files super fast under the strong security of SSLs and Amazon servers.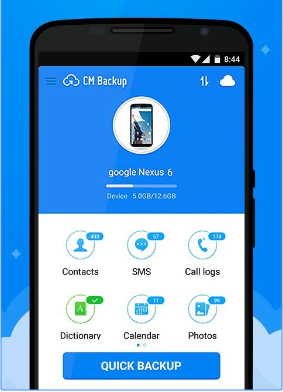 Tool 3: IDrive Online Backup
Apart from creating a backup on the cloud, this program from IDrive Inc lets you make a local backup using the IDrive Wi-Fi device. The data on your Samsung is safely backed up using the Private Key Encryption which is the top most security level available. You can also restore your Android device using the backups. The backups can also be automatically scheduled as per your timings.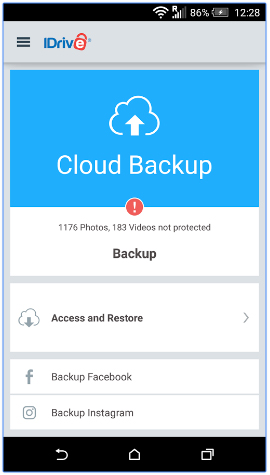 Tool 4: Easy Backup & Restore
Using this tool you can make backups to cloud storage drives like Dropbox, Google Drive and OneDrive. You can transfer your SMS, apps, call logs, bookmarks and other data present on your Samsung. The backups can also be saved to SD card if that is your preference. The data can be restored and the tool can also be used to transfer files between phones.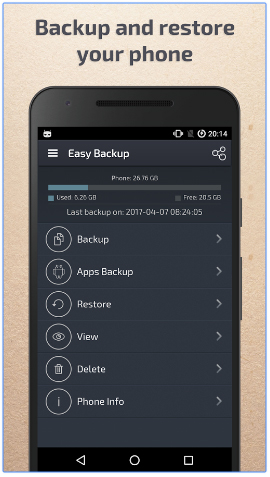 Related Articles
How to Edit Samsung Contacts on PC or Mac
How to Export Android Phone Contacts to Excel