How to Export Samsung Calendar? 4 Methods for Samsung Calendar Export & Import
Like other Android users, many Samsung fans are used to recording daily calendars, which is helpful to arrange important schedules and time frames shortly. Yet sometimes, you need to export Samsung calendar to a computer for backup. And more often, you have to transfer calendars to a new Samsung phone when switching devices for easy viewing, editing, or updating.
Well, there are a host of ways to do this, and we shall come up with some simple ones to help you export and import Samsung calendar events. In addition, we'll also provide you with some valuable tips at the end of this post.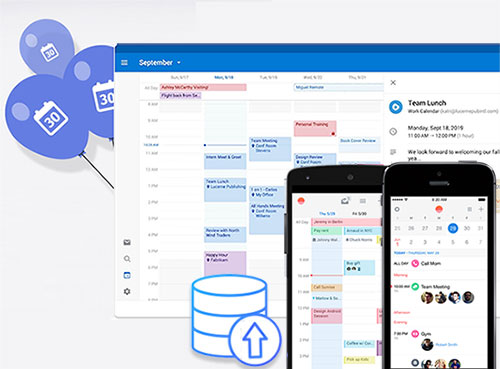 Way 1: How to Export Samsung Calendar to PC or Mac with One Click
Do you want to export your calendars from Samsung to a computer? Or do you need to back it up to another Samsung/Android or iPhone? All this is easy for a special data transmission software. Give Android Backup & Restore a try. It is a tool that can transfer almost all the content of your Samsung phone across different devices with a USB connection. Besides, it requires no skill and is convenient to use.
Why choose Android Backup & Restore?
Export Samsung calendar to a computer and import it to another phone.
Back up an Android phone and restore the backup to any Android or iOS device.
Apply to such files as calendars, contacts, call history, gallery, videos, messages, audio, apps, app data, etc.
Facilitate you to preview and choose exact items before moving them.
Get on well with practically all Android devices, including Galaxy S22/S21/S20/S10/S9/S8/S7/S6, Galaxy Note 20/Note 10/Note 9/Note 8/Note 7/Note 6, Galaxy A51/A71, Xiaomi, Motorola, Sony, LG, Huawei, OPPO, etc.
It values your privacy.
How to back up Samsung calendar to computer via Android Backup & Restore?
Step 1. Download and install Android Backup & Restore on a computer. Open the program and choose "Phone Backup" from its primary interface.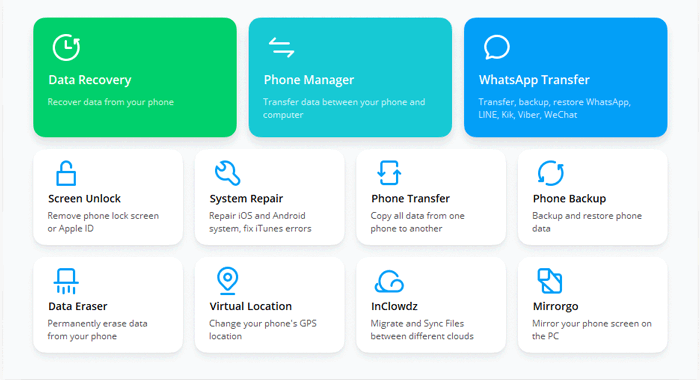 Step 2. Link your source Samsung phone to this computer via USB and enable USB debugging on the Android phone. Please tap "Backup" to start backing up calendar events to the computer when it is recognized.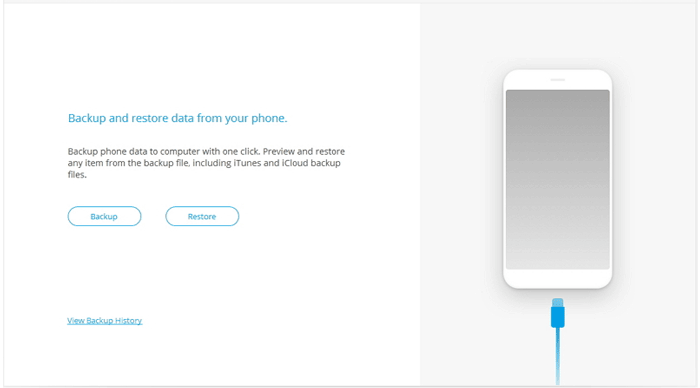 Step 3. Select the "Calendar" option and click on the "Backup" button from the bottom-right corner to kick-start the backup.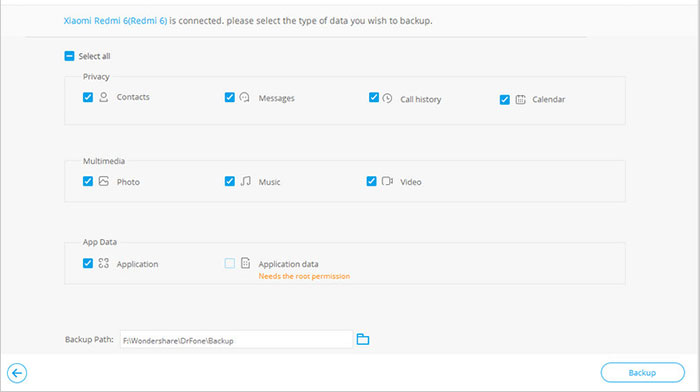 The task may take you a few minutes. Do not unplug this Samsung phone from the computer until the transfer is done.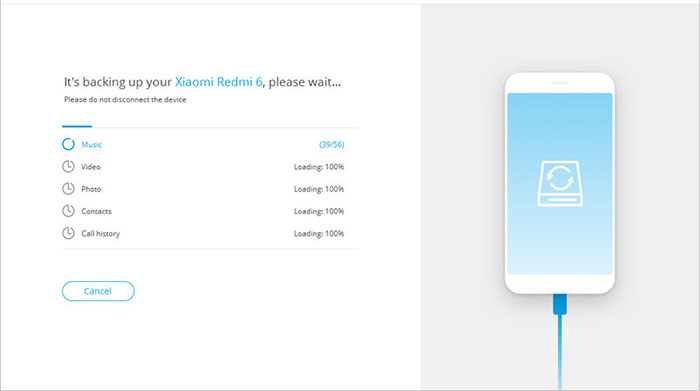 After the export, can I restore it to a new phone with this utility? YES! Quick navigation: Unplug the source phone and link the target device to this computer. Then, click "Restore" > "Calendar" > choose the specific files you want > tap "Restore to Device".
You May Like:
Way 2: How to Export Samsung Calendar with Google Account
Assuming your Samsung phone is packed with the Samsung S Planner (available in Google Play Store), you can try the iCal import/export feature with just a Google account. Yet, it is a little bit complicated. Now please follow the drill below to upload the Samsung calendar to Google and import it to a new phone:
Open the "iCal import/export" app from your Samsung Galaxy phone and touch "Export".
Click the "Email" sign and choose how you want to get the .ics file from the pull-down list.
Input a file name and click "Start export".

Once done, the number of Calendar entries will be saved.
Connect your Samsung phone to your computer via USB.
Copy the .ics file from your device to this PC.
Log in to your Google account and tap the drop-down arrow nearby "Other Calendars". (Want to change Email address for Google account?)
Select "Import calendar" and pick the .ics file on this machine on the pop-up window.

Next, go for "Import" to transfer files to your Google account.
When the file steams to your Google calendars, please log in to the same Google account on the target Samsung/Android device to complete the calendar sync.
Way 3: Back Up Samsung Calendar to Another Samsung via Smart Switch
Need to sync all files in the Calendar app with another Samsung? Samsung Smart Switch might be a decent option for you. This app is pre-installed on some Samsung smartphones. And it makes it easy for you to copy data across devices, working for files like calendars, contacts, messages, photos, etc. Before the task, please ensure both devices are in close vicinity. (What if Samsung Smart Switch is stuck?)
Here's how to export Samsung calendar to a new phone via Smart Switch:
Get Samsung Smart Switch on both Samsung devices from Google Play if you cannot find it on any of your phones.
Install and run the app on both devices.
Choose "Sending device" from your Source device.
Likewise, mark "Receiving device" from the recipient.
Hit the "CONNECT" option to get them linked.

A list of the data types will appear on the app, which can be seen from the sender.
Just pick the "Calendar" and tap "Transfer" to trigger the migration.
Read Also:
Way 4: Export Samsung Calendar to New Samsung over Bluetooth
If you want to sync only some detailed calendars to another Samsung/Android, you can give Bluetooth a shot. To start with, you should enable Bluetooth on both devices and pair them with the Bluetooth settings.
How to export Samsung calendar to a new device by Bluetooth?
Ensure you have paired your Samsung phones successfully.
Hold down the calendar event you wish to export to the destination Samsung.
Tap on the "share" icon.
Click the "Bluetooth" option as the tool for data transmission.

When you get a notification on the receiving device, accept it to save the incoming files.
Confirm the transfer and wait until the calendars are copied over.
FAQs about Samsung Calendar Export
Q1: How to export Samsung calendars to Google calendar?
If your Samsung calendars are full of complete schedules, you can still use them on non-Samsung devices by putting them on Google calendar. Let's see how to import/transfer the Samsung calendars to Google calendar:
Go to Calendar Settings from your Samsung device.
Touch the name of the personal calendar to see whether the sync option is enabled.
Ensure this device is configured to sync with your Google account.
Head over to your Samsung's "Settings" > "Accounts" > "Google".
Turn on the "Account sync" option.
Q2: How to export the Samsung calendar to Outlook?
After exporting Samsung calendars to Google calendar, you can now transfer them to Outlook as follows:
Run the Google calendar and select the calendar event you wish to export.
Select "Calendar Settings" from the drop-down list nearby the calendar.
Tap on "ICAL" at the bottom screen, hit the given URL, and save exported calendar to your computer.
Start the "Calendar Import/Export" app and pick the first task from its wizard tasks.
Go to the Outlook calendar folder and specify a location where the calendar file is stored in Google Calendar.
Choose duplicate management Settings and finally press "Finish".
The Bottom Line
That's all for how to export the Samsung calendar in four approaches. As a whole, methods 3 and 4 can merely transfer calendars from one Samsung to another, and they may not work very efficiently.
By contrast, the rest can not only do the same but create a secure backup of calendars on a computer. Here, please note that the second way (using a Google account) is a bit complex, and you may need to configure your Google account if you haven't. For whatever purposes, the first means (with Android Backup & Restore) is obviously a one-stop solution for you.
Related Articles:
How to Back Up Calendar on Android Phone? Most People Don't Know.
[4 Solutions] How to Sync Calendars Between Two Android Phones?
How to Export Contacts to VCF File from Android? Solutions in 2022!
Ultimate Guide about Outlook to Google Calendar Sync
How to Print Text Messages from Samsung? - Incredibly Easy
How to Recover Data after Factory Reset on Samsung [4 Ways You'd Better Know]