Cannot Connect to WhatsApp on Android? Solutions are Here!
The device sends you a prompt says that you are unable to connect to WhatsApp when you attempt to launch and use the application on Android phone? Don't be nervous while seeing this message cause it is just a common WhatsApp connection failure. And with the help of this tutorial, you can fix cannot connect to WhatsApp on Android issue by using the simple methods.
Fail to Connect to WhatsApp
If your Android phone fails to connect to WhatsApp, you can check and adjust some details about the device to fix the problem at first. All of them are basic and common means and you can take a little time to inspect them.
1. Basic check for your Android phone
- Ensure that the network you are using is strong enough. To inspect this, you can launch a browser to enter a webpage and see if the page loads smoothly. If not, you need to connect to another network.
- Reboot your phone. A phone reboot can shut down the running background software and refresh the device, which might be able to solve the unsuccessful connection problem.
- Restart the Wi-fi router. The Wi-fi you are using might be weak or in bad contact. And normally, restarting the Wi-fi router can fix this problem simply.
- Update the WhatsApp in Google Play. A new version of application can fix some bugs in the App so you can go to Google Play to see whether there is update available for WhatsApp. If there is, you can upgrade the software by following the instructions to have a try.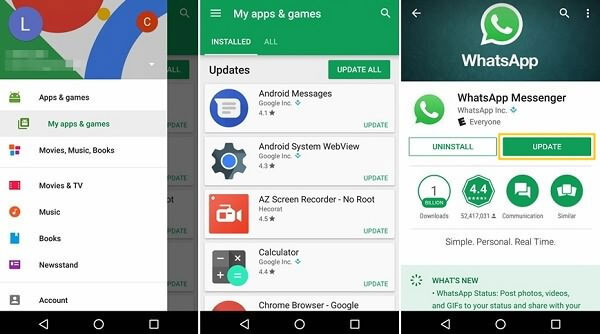 2. Reset the settings on Android
- Disable Airplane mode: The Airplane mode would disable all the network connection on the Android phone so you need to turn it off when you want to use WhatsApp. Just go to Settings> More> Airplane mode and toggle the button off to disallow the feature.
- Reconnect Wi-fi: If you are using a wireless network, you can reconnect the Wi-fi you connected to adjust it. Just navigate to Settings> Wi-Fi to switch the feature off and wait for a while. Then you can tap on the button to turn it back on once again.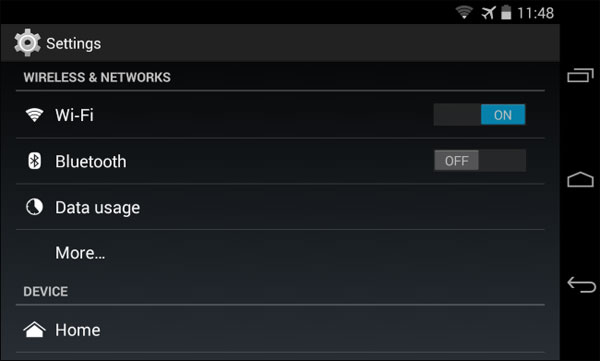 - Keep Wi-fi on during sleep mode: Sometimes you phone might enter the sleep mode when the battery is low or the device is set aside for a long time. In this case, you can go to change the set to make the Wi-fi on even when the phone is in sleep mode. To achieve this goal, you can tap on Wi-fi> menu> Advanced> Keep Wi-fi on during sleep.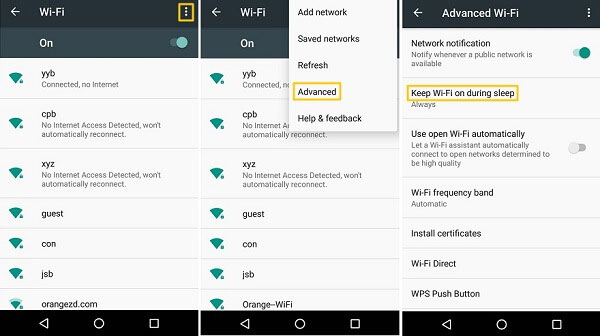 - Adjust the cellular data: It is possible that there is no any usable wireless network you can use at that moment so you can only connect the phone to cellular data. In this case, you can adjust the cellular data as well to make it stronger as well. You can click Settings> Data Usage> Cellular data and tap on the button to turn it off and turn switch it on.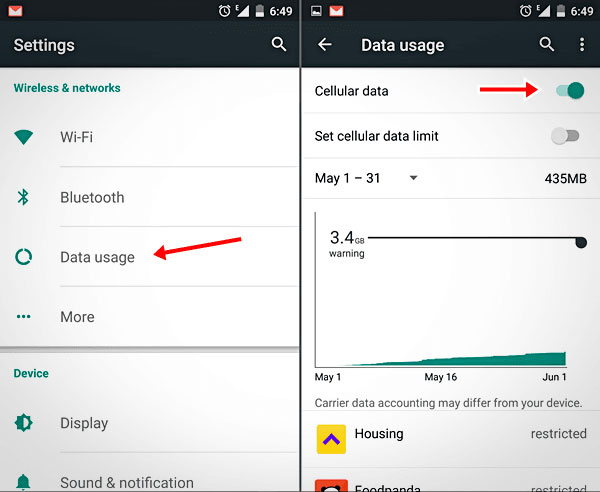 - Disallow network restriction: The network you are using might be restricted so you need to check for that by visiting Settings> Data Usage> Network restrictions. If you have set any network restriction, just toggle off the button to disable it.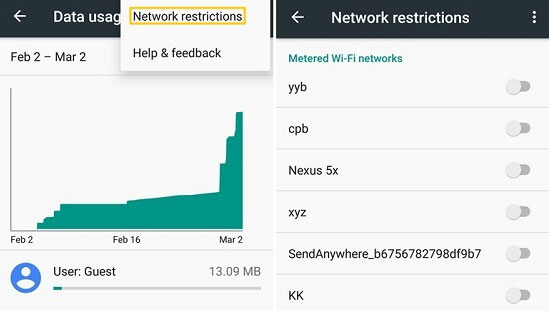 Also read:
Steps to Back Up Wi-fi Settings on Android
Methods to Backup WhatsApp Messages for Android and iPhone
WhatsApp Cannot Connect over A Specific Wi-fi
It is probable that WhatsApp only cannot connect over a specific Wi-fi. In this case, it is obviously that the issue is caused by Wi-fi connection. So you can try the means below to settle the problem.
1. Forget the Wi-fi and then reconnect to it
- Click on the icon of Settings on your Android screen and then select Wi-fi option.
- Tap on the unusable Wi-fi and then elect Forget to remove it from the list.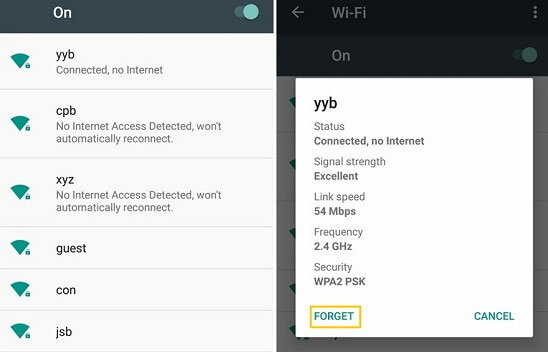 - After that, click on Add Wi-fi network and then enter the Wi-fi name and password to reconnect to it.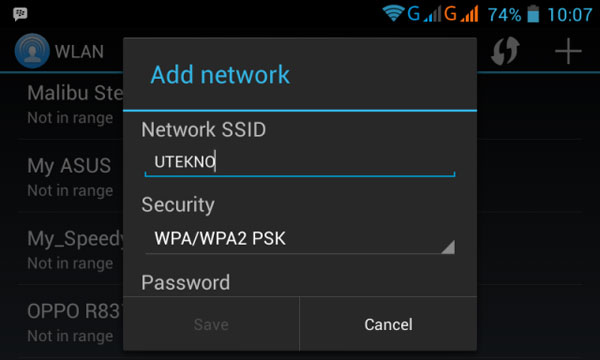 2. Log in captive Wi-fi network
If the Wi-fi you used is a captive network, you need to log in on your phone browser or it won't be able to be used.
Won't Connect to WhatsApp on Data Network
There is a situation that is opposite to the previous one- WhatsApp works on Wi-fi network well but fail to run over the cellular data network or all the software work normally on the data except WhatsApp. On this occasion, you need to contact with your carrier to make sure your APN (access point names) has set up correctly. To inspect that, just contact your network provider and they will walk you through the set-up.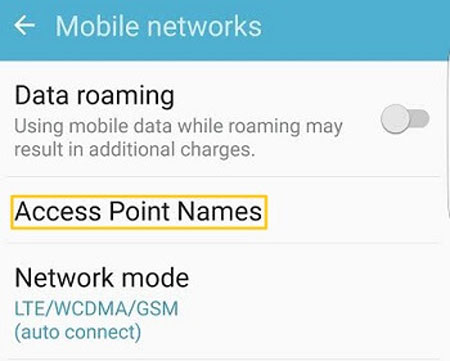 Related Articles:
Recover Deleted WhatsApp Messages from Android
Full Guide to Fix WhatsApp Issue on Android Phone
iPhone Keeps Turning Off Randomly? 3 Ways to Fix it!
How to Fix Android/RCA/Samsung Tablet White Screen of Death in Minutes?
Full Guide on How to Fix Android System Crash Issue
Getting Android Blue Screen of Death on My Device, How Do I Fix It?