How to Fix Android Tablet White Screen of Death?
Android tablet white screen of death is a common Android issue that troubles many users. When it occurs, your device will be stuck on a stark white screen and become irresponsive. It seems that this is a serious problem but you can try to fix the issue by yourself easily.
In this article, we will provide you 3 methods to fix Android tablet white screen of death. All of them are tested and helpful. Thus, you can select one of them to make an attempt.
Part 1. Causes of Android Tablet White Screen of Death
Relatively speaking, a white screen issue is not so serious for the reason that it is not caused by malware or virus attack. There are some other reasons that lead to the issue. For example:
- Fossilized hardware and software. An old Android tablet is more likely to get a white screen of death because its software and hardware is not running well.
- Accidental damage. It is common that some users may drop their devices to ground, water or other things with a hard surface, which would damage the tablet. And white screen of death is one of its results.
- Unfinished update or improper installation. If the Android or application update is interrupted or installed improperly, the tablet will not able to function normally.
- Corrupt files and blocked memory. There will be some problems with your device when it has a heavy burden.
- Rough usage and improper maintenance. When you use your tablet roughly or fix it improperly, the device will be damaged even though you cannot see any difference at that moment.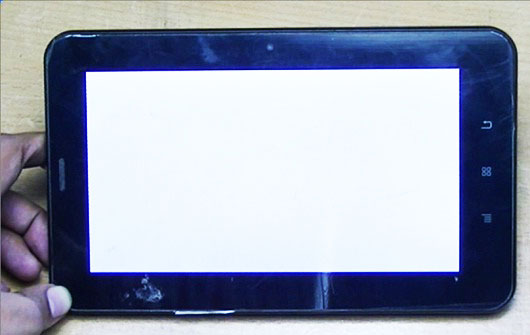 Part 2. Deal with White Screen During Application Usage
An Android tablet white screen of death would occur when you are using an application. If you meet this situation, you can:
1. Reboot your device
Try to restart your phone by long press the Power button at first. If it does not work, you can remove the battery from the device and put it back. Then just relaunch it. Rebooting an Android device can often solve many problems.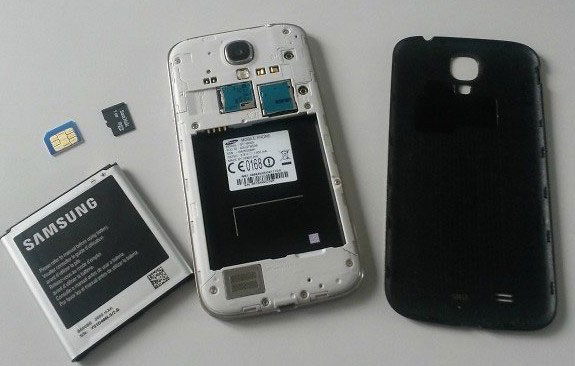 2. Clear App caches and data
You can go to Settings> Applications> Application Manager and then a list of Apps will be displayed. Just select the application that you have used just now to enter its App Info page. Finally tap on Clear data and Clear cache.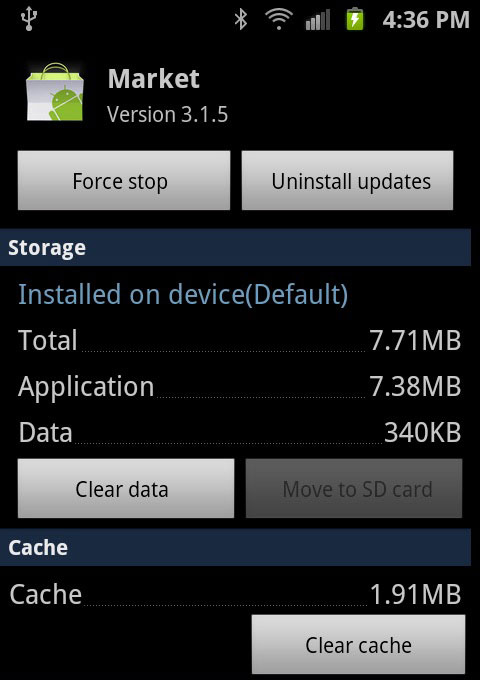 3. Uninstall problematic or unwanted application
Navigate to Settings> Applications> Application Manager to find out the target App also. Next, you need to click on Uninstall option on the App Info page.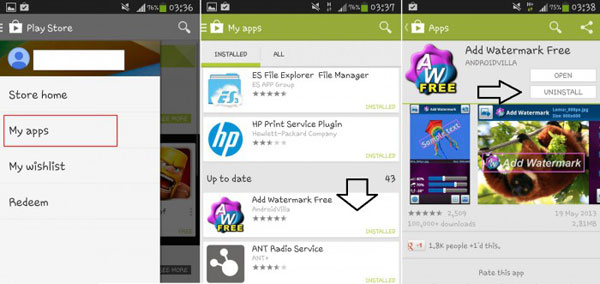 4. Move App to internal memory
In most instances, internal memory is the right place for applications. Thus, you can move the App to internal memory to make an attempt. To do that, you can visit Settings> Apps to choose the software you want to move. Next, you will enter the App Info page of the selected App. Just elect Storage and tap on Move to internal storage.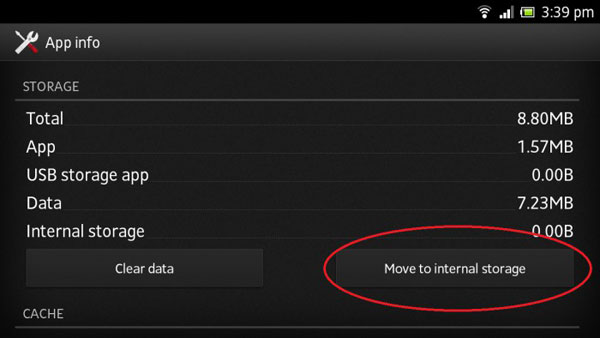 Part 3. How to Fix Android Tablet White Screen of Death after Dropping or Damage?
When you drop the device to ground or water, you might see no any difference from the appearance but the LCD Connector is possible to be disturbed. This would cause the Android tablet white screen of death problem. In this case, you need to:
- Turn off your device and remove its back cover. Here, if your battery is removable, you can remove it for your convenience.
- Use a thin and delicate tool to slide out the LCD Ribbon by unlocking it.
- Clean the dust or dirt on the connector and place it back meticulously at its original position.
- Lock the ribbon again and reinsert the battery to your device. Finally turn on the device to see whether you have fixed the white screen problem.
If you are not good at this kind of operation, you are strongly advised to turn to a specialist or you may pose a more serious problem.
Part 4. Fix Other White Screen Issue on Android Tablet
Here is a method that can fix Android tablet white screen of death issue caused by any reason. This mighty means is to factory reset your device. It will wipe the data on your tablet so it would be better to backup the data on your Android in advance.
- Hold the Power, Home and Volume Down buttons at the same time until you see a screen with several options. That means you have entered the Recovery Mode.
- Select wipe data/factory reset option by using the Volume Down key. And then press the Power button to confirm your option.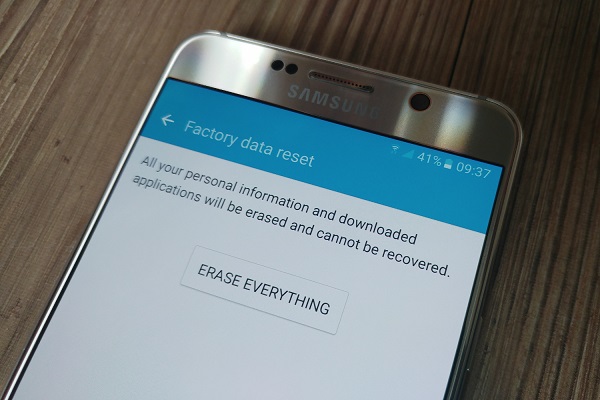 When the resettings process is completed, your device will restart automatically. You can use it as usual after that.
Related Articles:
Android App Keeps Crashing, How to Fix It? [Solved]