Full Guide on How to Use WeChat?
If you want to find a great chatting software to get contacts with others, WeChat can be a good choice for you. As a multifunctional but easy-to-use tool, WeChat have receive warm welcome in these years and its new users are still increasing every day. Hence, to help the beginners know the application more quickly, we will detailedly tell you how to use WeChat in this article.
What is WeChat?
WeChat is a social media developed by Tencent. On this application, users are able to connect with their families, friends and co-workers easily. And also, it is highly compatible with different kinds of devices, including Android phone, iPhone, Windows phone, Symbian phone and computers (Mac & Windows). That means you can use it anywhere. What's more important, you can not only use it make a conversation, but also able to share pictures and videos, play games, pay money and more on this great program.
It is such an useful software and if you want to better understand and use it, you can read on to get the details about it.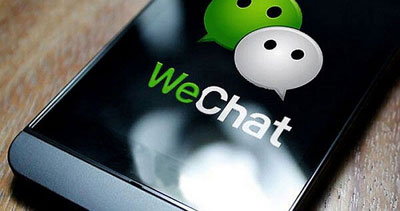 See also:
Guide on How to Sync WeChat to SD Card
How to Backup WeChat Media Files on Web WeChat?
How to Set Up WeChat?
Before using the WeChat, you need to create your own account and then set it up at first. Here are the detailed steps:
1. Download and install WeChat on your phone or computer
First of all, you should go to the Google Play Store or official website to download and install the WeChat on your phone or computer. To ensure the security of your device, you'd better get the software from a reliable source.
2. Create a WeChat account
The next step is to sign up a WeChat account. Just launch the program after installing it and then tap on Sign Up on the log-in page. Then you can register the WeChat via phone number and you will be asked to select the region you live in. The final step is to verify the account- WeChat will send a verification code to the phone number you enter just now. You only need to type in the four digit verification code you get the complete the verification.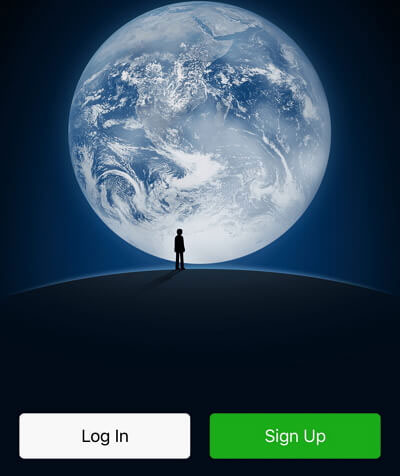 Once you sign in the WeChat successfully, you need to add your name and profile photo in Settings and begin to add new friends to your contact lists now.
What Can You Do on WeChat?
After setting up the WeChat, you can start your trip to use it now. On this application, you can do various things:
Have a conversation with others
Share your life on WeChat Moment
Establish official account for business
1. Add contacts to your contacts list
To begin a conversation, you need to add the contacts to your account beforehand. And to complete that, you have 4 ways:
- Traditional way to add contacts
The most common way to add your friends is to use the Add Contacts feature on WeChat. You can simply click on Contacts at the bottom of your screen and then tap on the "+" icon in the upper right corner. Next, you need to select Add Contacts from the menu and then you can search for your friends, families or businesses by their phone number or WeChat ID easily. Finally, just hit the Follow button to add them to your network.
- Scan the QR code
Another way to add WeChat contacts is to scan the QR code. You can open the Discover feature on your WeChat and scan others' QR code via the built-in QR reader to add your friend within seconds. And also, you can select Me and tap on the QR code icon on the interface to let others scan your QR code to add you to the list.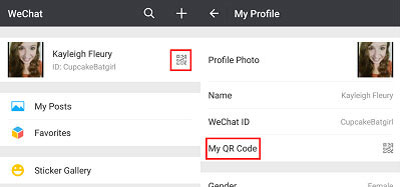 - Add WeChat users nearby
Except for the people you know, you can add the nearby users that you don't know as well. Just enable the location services on your App and tap on Discover on the menu and select People Nearby. Then WeChat will detect the users who are close to you and display their ID. You can tap on their names and select Send greeting to contact them. And id they respond, you can add them to your contacts also. This would be interesting.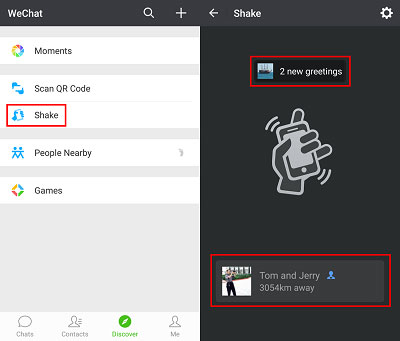 - Create a group chat
Just like the QQ, WeChat also allows users to have a group chat on it. However, there is a small difference between these two software- all the members in the group chat can add new members to the group. Just elect Saved Groups on the Contacts menu page and click on the "+" icon at the top right corner. Then choose the contacts you want to add to the group. In addition, you can add some new contacts to your contacts list from the group as well. Just tap on the profile photo of the contact to enter his/her profile and then select Add to Contacts List.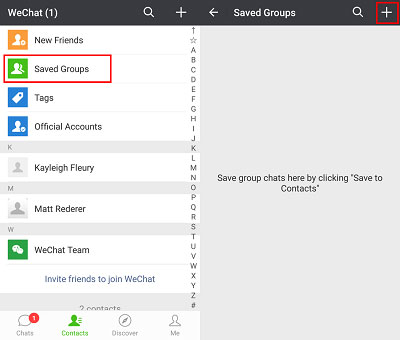 Extra tips: To better manage your contacts list, you can add tags to the contacts like family, friends, colleagues and so on. Just tap on the Tags box in the Contacts menu and select Create Tag to start a new tag. Next, you need to tap the check box beside the contact's name who you want to tag or you can tap multiple names to apply to tag to multiple contacts. Once you finish the selection, you can tap on OK at the top right. Then in the box labelled "Such as Family and Friends", you can type the name of the tag and elect Save to finish it.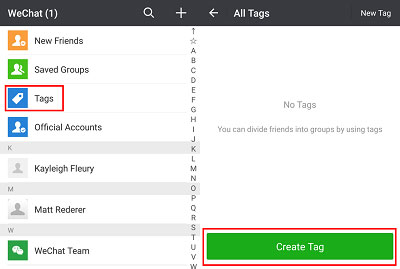 And if you want to delete a tag, you can click on Delete Tag on the tag's screen. But if you want to create a new tag, you need to select New Tag at the top right corner of the screen.
Now you can start to chat with your contacts on WeChat freely. It is an easy operation: go to the Contacts on the WeChat interface and tap on a contact's name. Then you can choose to send messages, videos or voice call as you like:
- Send messages
Tap on Messages icon and type in a message or send a voice message in the messages field. And to make it more interesting, you can touch the smiley face button to add emotions also. And if you want to send pictures or videos, you can click on the pictures icon or select the camera feature to take a new image or video to send.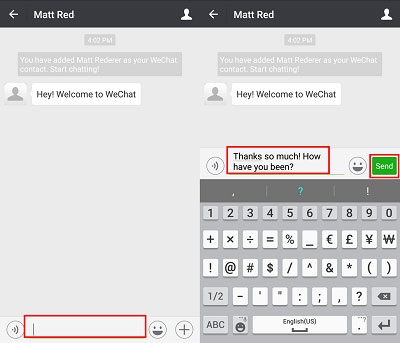 - Make a voice or video call
When your phone connects to a network, including Wi-fi and phone data, you can have a voice or video call with your contacts without paying any phone bills. Just tap on the "+" icon at the bottom right corner can select Video & Voice Call icon from the list to begin your conversation.
Posting your life in WeChat is also allowed. You can complete it via WeChat Moment.
- Post a Moment with pictures or video
Navigate to Discover> Moments to tap on the camera icon on the top right corner. Then you will be able to choose or take photos/videos to post on the WeChat Moment.
- Share your life without images or video
If you just want to share text messages, you can click on Discover> Moments and long press the camera icon till the share interface appears.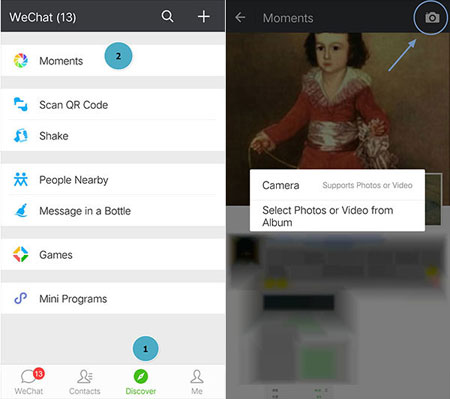 Another wonderful feature this software is the WeChat Pay. It allows users to pay without cashes.
To successfully use the WeChat Pay, users need to connect their e-wallet with their bank or credit card first: visit Me> Wallet> Cards> Add Back Cards. After that, you can use the WeChat Pay without any hassle. Just elect Discover> Scan QR Code and align the QR code within the frame to scan. Next, you need to enter the money you need to pay and type in your paying password to accomplish the cashless payment.
5. WeChat official account for business
For the foreign company who wish to access the Chinese market, it is a wise choice to set up an official WeChat for business. That's because China blocks the foreign websites so Chinese are unable to access much of the global internet. Hence, in this case, establishing a WeChat official account for business will be helpful for these companies since almost all the people use WeChat in China.
While viewing or receiving some interesting or memorable messages, pictures, videos or post, you can favorite them and then access them as well:
- Look for the message or Moment you want to favorite in your chats or posts.
- Press on the item you desired until more options appear.
- Select Favorite on the pop-up menu to save the selected item to your Favorites.
- Then you can go to Me> Favorites to find out your favorites and tap on any one to access it.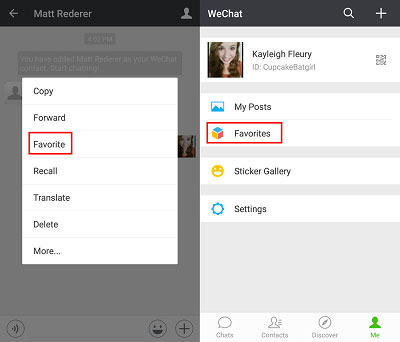 There are also some small and less common features on WeChat:
- Price comparison: you can scan the barcode of any product via the Scan QR Code feature on WeChat to see the prices from other shopping platforms to make a comparison.
- Pay the phone bills: go to Discover> Wallet> Mobile Top up to pay the phone bills easily.
- Split the bill: tap on Me> Wallet> Money> Split Bill to split the bill with your friends.
How to Change the Settings on WeChat?
Sometimes you may want to change the Settings on WeChat. This is also feasible on the WeChat. You can choose Me from the bottom menu and tap on Settings from the menu. Then you can enable or disable the features of the application as you like. The settings you can change include: Notifications, Do Not Disturb, Privacy, General, My Account, Like us on Facebook, Follow us on Twitter. Let's take WeChat ID change as an example:
- Head to Settings at the bottom right and click on My account to bring up the information about your WeChat account.
- Tap on the WeChat ID at the top and then an option to change your WeChat ID will be displayed on the screen. Just type in the new ID you want to change the WeChat name.
What is Web WeChat?
Web WeChat is another version of WeChat. It allows users to use WeChat on Win or Mac computer without installing the application. Users can simply go to the browser on their computers and search for the Web WeChat. Then they can log in to their WeChat accounts by scanning the QR code on the screen. This would be more convenient so it becomes popular recently. On this Web WeChat, you can contact with your friends as well.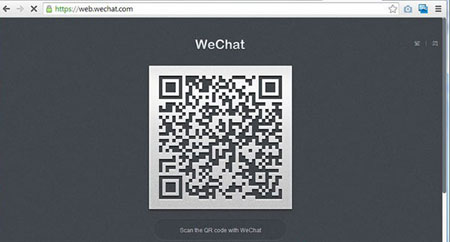 Related Articles:
Cannot Log in WeChat, How to Fix It? [Solved]
Let's Learn How to Manage WhatsApp Account on Android!
How to Transfer Contacts from Android to Computer
Samsung Contacts Backup - How to Backup Contacts on Samsung? (4 Ways)