Different Ways to Reboot Android Phone and Tablets
In a general way, rebooting an Android phone or tablet would be very easy because the process can be completed by pressing the Power button of the device simply. But this method is only feasible when the device is running well. And what about your phone is frozen or fails to reboot in the normal way? Do you have any other way to restart Android tablets or mobile phones?
Actually, many users are confused about this problem. Thus, we write this article to show you other doable ways to reboot Android phone and tablets. It will be helpful when you meet a reboot problem on your Android.
Part 1. Reboot Android Phone/Tablets When It Is Frozen
Sometimes your Android phone or tablets might be frozen and you are not able to reboot by simply pressing the Power button. In this case, what can you do to solve the problem? You can follow the details below to have a try when you have no any idea.
- Hold the Power and Volume Up keys at the same time until the device screen goes dark.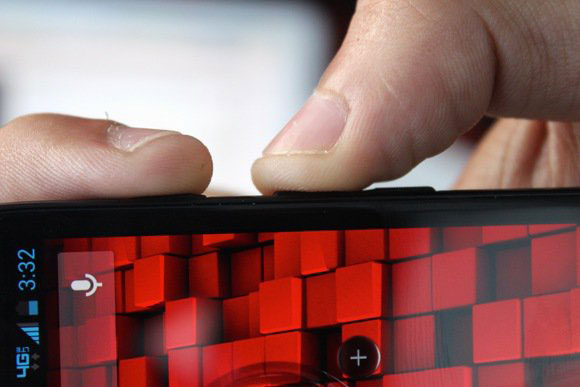 - Long press the Power button to restart your phone as usual.
If your Volume Up button is broken, you can try the Down key. But when both Volume keys are damaged, you can only reboot your Android device by removing the battery and then put it back to see whether you can reboot the device now.
Part 2. How to Restart Android Phone and Tablets without Power Button?
As we all know, the Power button is the vital key to restart a device. But what if the button is broken and fails to work? Does that mean your phone/tablets are unusable? Certainly not! You still can reboot your device even if you don't have a Power button.
1. Reboot your phone by using an App
- There is an application called Power Button to Volume Button which allows the Volume button to act as a Power button. This App does not require a root access but you have to give it administrator privileges.
- You can also select Gravity Unlock to turn on your device. It uses sensors on the device to orientation and switch on the device when you are holding it.
2. Turn to specialist
A device without Power button is very inconvenient so you are strongly suggested to use a new Power key. You can send it back to the store that you purchased it to fix it or buy a Power button from a reliable source and replace it.
Part 3. Restart Android from Computer
A computer can help you restart the Android device as well. This method might be a little complicated so you need to go with the details below step by step carefully.
- Download the Android System Development Kit from the Android Developers site. After that, you will get a zip file on computer. Just click on it and elect Extract All option. Then, you need to tap on Browse and choose C: Program Files directory. You can rename the file for easier access.
- Right click on the icon of Computer and you will see a window with several options. Click on Properties and tap the Advanced System Settings. Next, choose Environment Variables.
- In the system variables window, you need to click on Path and Edit. Here the path variable will be selected when the Edit System Variable Window opens. Then you need to press the End button on your keyboard to move the cursor to the end of the selection. DON'T TYPE any word while the path is selected or the entire path will be deleted.
- Type "C:Program FilesAndroidADTsdkplatform-tools" and click on OK to save the changes.
- Place the cursor at the upper right corner and click Search. Next, type in "cmd" and then click on the program icon in the search results. This operation will launch the Command Prompt Window.
- Turn on your Android device and connect it to computer via USB cable. Then type in "adb shell" and press Enter. After that, ADB will connect to the device and then type "-Wipe_data" and hit on Enter.
Now your device will reboot to Recovery Mode and restore factory settings.
Part 4. What Can I Do to Reboot Android System?
Reboot Android system is also a way to restart your Android phone. Here is how to perform an Android system reboot:
- Press and hold the Power and Volume Down button simultaneously to boot your device to Recovery Mode.
- Select the reboot system now option by using the Volume Down button and press the Power button to confirm your option.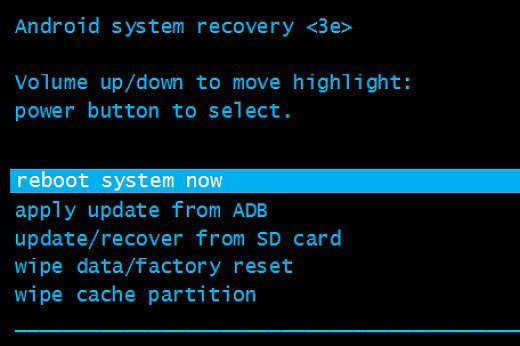 After that, your device will restart automatically and you can enter your device as usual now.
Part 5. How to Do when Android Fails to Reboot?
Maybe you still fail to reboot your phone even though you have tried all the means above. Then you can get some tips here to facilitate the rebooting operation.
- Charge your phone: When your phone battery is dead, it will not respond to your order. In this case, you can charge your phone at first and attempt to restart the phone again.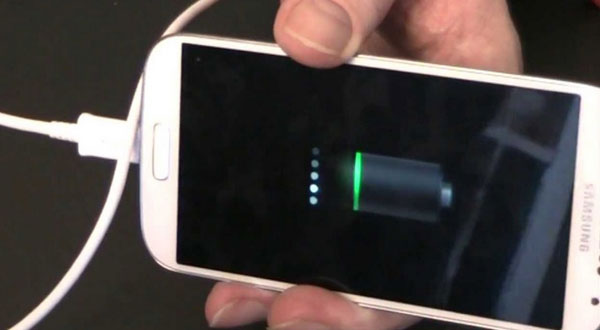 - Factory reset your phone: Some users may meet the situation that their devices crash or freeze during the restarting process. You can try to factory reset your phone in Recovery Mode to fix the issue.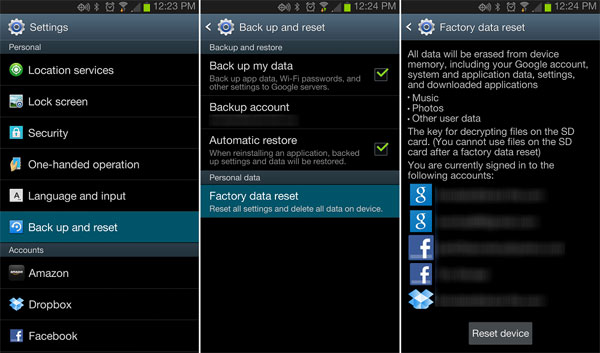 - Restore the Android operating system: When the factory reset fails, you need to restore the Android operating system. You can go to the official website or forum to get the solutions.
- Flashing the working Custom ROM: If you even cannot enter the Recovery Mode on your device, you need to flash the using Custom ROM and then try a reboot.
Related Articles:
Android Phone Keeps Turning off? 3 Ways to Fix It!
My Android Stuck on Boot Screen, How to Fix It?
3 Solutions to Wipe Cache Partition on Android
Best Android File Transfer Alternatives for Mac [2023]
How to Transfer Data from iPhone to Android?