5 Solutions to Fix Google Play Error 495
An error code 495 in Google Play would prevent users from downloading, updating or installing applications over Wi-fi connection but all the same thing can be done on the cellular data network smoothly. It is really strange and now you must be wondering what causes the error and how to solve the problem, right? Let this article answer your questions- it will show you the reasons of the problem and provide the methods to fix Google Play error 495. Just read on to get them.
Why Error Code 495 Appears in Google Play?
Obviously, this error depends a lot on the wireless network you connected since it appears only when users download or install application over Wi-fi. Thus, you can say that this problem is caused by:
- A bad Wi-fi connection: Applications downloading and installation requires a stable network connection. So if the wireless network you are using is not strong and stable enough, you will fail to complete the downloading or installing process.
- The connection to Google Play servers is overtime. When the connection times out, you need to reconnect it since the system cannot resolve the issue by itself.
- Fail to sync with the servers. The application and the servers would be out-of-step so the downloading or updating process is unable to be performed smoothly.
Can't miss:
How to Deal with Google Play Store Error 505?
How to Fix Error 963 on Google Play?
Solutions to Fix Google Play Error 495
After knowing the reasons of the error, we can start to fix the Google Play error 495 now.
1. Clear caches of Google Service Framework
- Visit Settings> Apps> All Apps> Google Services Framework App and tap on it.
- Then you will enter an App Info page. Just click Force Stop and then tap on Clear Data and Clear Cache.
Also, you can follow the same steps to clear the Google Play Store caches and data as well.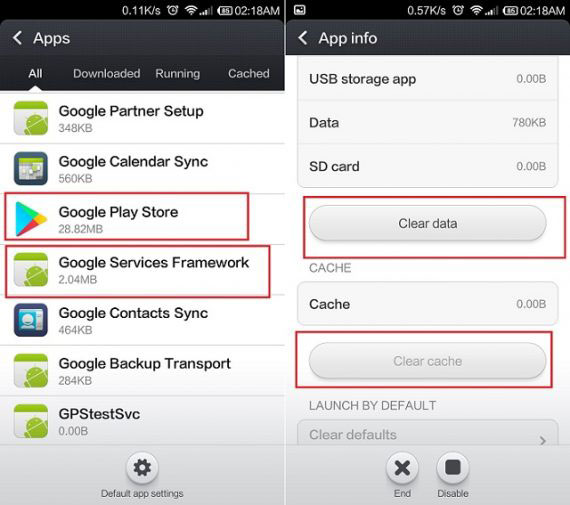 This would be a common but useful means to solve Google Play error 495 for the reason that the caches would interrupt the running of Google Play and result in the error 495. So you can have a try first.
2. Reset App preference in Google Play Store
- Click on the Settings on Android and then select Application Manager or Apps in this section.
- Tap on All in the Apps folder and choose Reset Apps or Reset App Preferences option.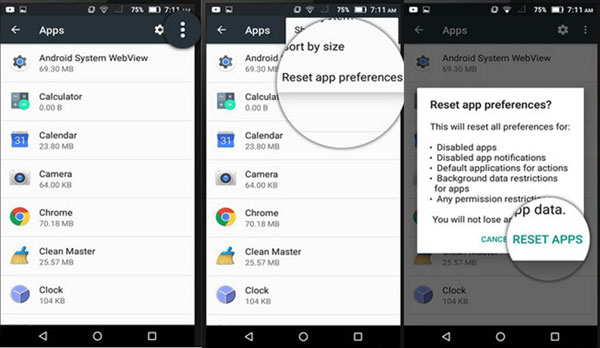 This operation will not delete the applications on your phone but only reset them. Hence, you have no need to worry about data loss and just perform the reset to fix Google Play Store error 495 simply.
3. Install a VPN application
- Download and install Hideman VPN or other VPN from Google Play Store. If the Play Store does not work, you can find the source from other store as well.
- Launch the VPN and choose the United States as the country of connection and press the Connect option.
- After that, you can go to Google Play Store to download and update any application without any hassle.
Connecting the Android to VPN means to use another network so it can solve the error 495. Compared with the previous two methods, this one would be less common but more interesting. What's more, the issues that it can fix are more than error 495 in Google Play. So just keep it in mind and perhaps it can help you in other situations.
4. Remove Google account and then add it back
- Navigate to Settings> Accounts and then you will see a list of accounts on the screen. Just choose Google Account.
- In this section, you need to elect Remove Account to remove the account that you have signed in on the phone.
- Next, go back to Accounts section and select Add Account to re-enter your Google account.
The method that reconfiguring Google account is often used to fix Google Play errors. That's because Google Play Store is bound up with Google account and an account failure or error would cause many Google Play problems. Therefore, you can try it when you meet issues related to Google Play Store.
5. Wipe Cache Partition
- Boot your Android phone into Recovery Mode.
- Select Wipe Cache Partition option by using Volume key and press Power button to confirm your option.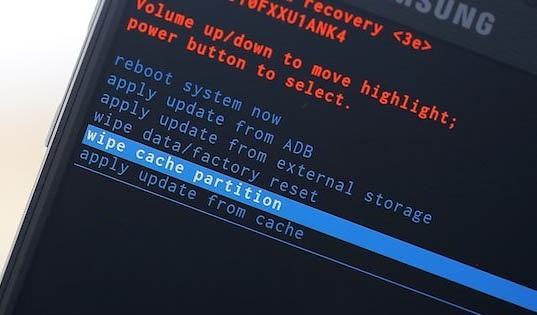 - Once the wiping process finishes, you can choose Reboot System Now to restart the device to normal status.
By using this way, you can clear the useless data and caches on the device, which is not only able to fix the error 495 in Play Store but also can free up your device to make it run faster.
Related Articles:
Essential Tutorial about Google Pixel Backup and Restore (Ins and Outs)
Can You Recover Deleted Text Messages on Google Pixel? Methods Are All Here!
Google Pixel Data Recovery: Recover Deleted Files on Google Pixel 4/3a/3 XL/2
How to Transfer Data from Samsung to Google Pixel [Practical Guide]
Should I Switch from iPhone to Google Pixel? Do This in an Easy Manner
3 Easy Ways to Transfer Music from CD to iPhone 13/12/11/Xs/XR/8/7