[Fixed!] How to Send Text to Multiple Contacts without Group Message on Android?
Getting a message out to a lot of people is the most common thing in life. For instance, you need to inform some colleagues for essential work matters, or send vital learning tasks to the phones of designated parents for their kids, etc. But in general terms, you may wanna how to send text to multiple contacts without group message on Android, for avoiding the privacy compromise and the giving the sense of being respected just make more sense anyway.
As for this question, you can simply check this post to find scientific solutions to send mass text without group message on Android. OK, let's get started now!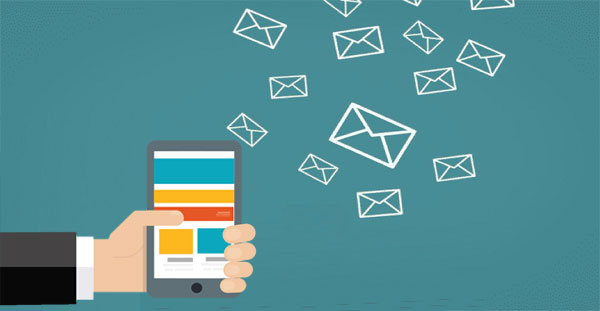 #1: Send Text to Multiple Contacts without Group Message on Android - Assistant for Android
Putting dozens of contacts in the same group on Android phone is a way to go. Yet, as we've said before, it isn't the desirable option. Now, you might be wondering: is their a convenient and handy way to send bulk SMS from PC using mobile? Definitely yes! MobiKin Assistant for Android (Windows and Mac) can address this problem. It features peerless reliability and absolute security in SMS management. OK, now prior to how to send text to multiple contacts without group message on Android, let's see what kind of software it is first.
Outstanding features of MobiKin Assistant for Android:
- Send texts to multiple contacts without group messages on Android from PC/Mac.
- Add, forward, copy, reset and delete Android text messages on computer. Easily export SMS to computer and save them as HTML, TEXT, CSV, BAK or XML files.
- Send and receive text messages on computer directly.
- Transfer data between Android and computer, covering texts, contacts, call logs, pictures, music, videos, books, apps, and more.
- Make a general management on contacts, apps and music besides SMS.
- Freely back up and restore Android device in one click.
- Easy to get your Android device plugged via a USB cable or Wi-Fi.
- Get on quite well with various Android devices, containing Samsung, HTC, Sony, LG, Huawei, Motorola, Google, realme, Meizu, Xiaomi, etc.
Provided that you need to get how to send mass texts individually on Android from computer with Assistant for Android, don't miss the following easy steps:
Step 1. Open the Android mass texting manager on computer
Have the program downloaded and installed on your computer. Launch it and then the primary interface will be displayed as below.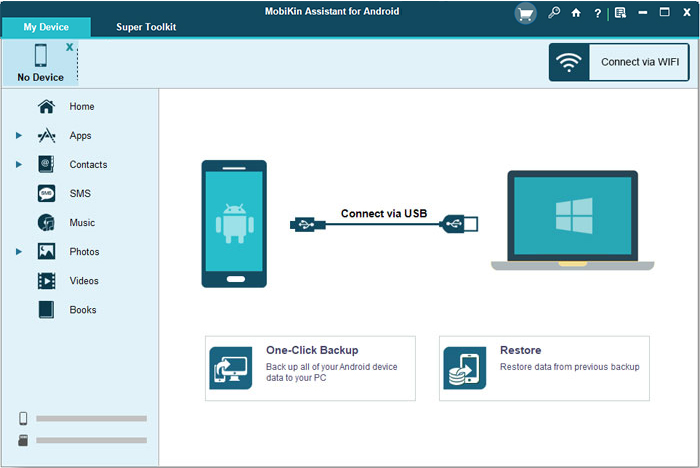 Step 2. Connect Android device to computer
Pick up a suitable USB cable to link your Android to computer. Now please follow the simple instruction on the screen to grant for the connection. After the successful recognition, the main interface will show you.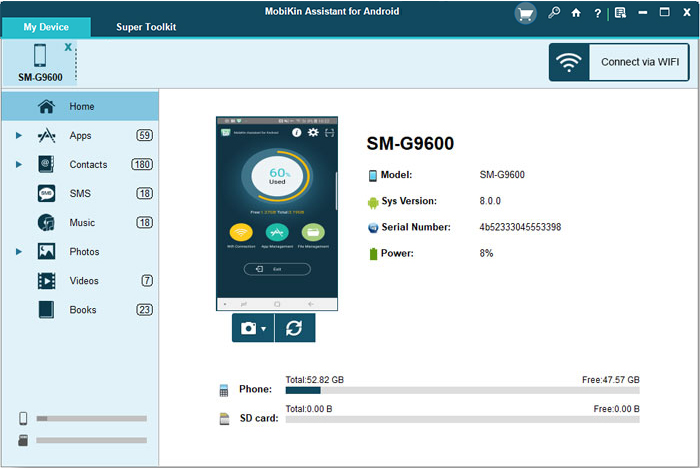 Step 3. Get the SMS sent to multiple contacts on computer
Tap "SMS" from the menu bar on the left, and soon all the text messages will appear on the right column. Now, hit "New" from the top menu, and then fill in blanks with the texts, and choose the recipients you'd like to send SMS to. Next, press "Send" to get the message out.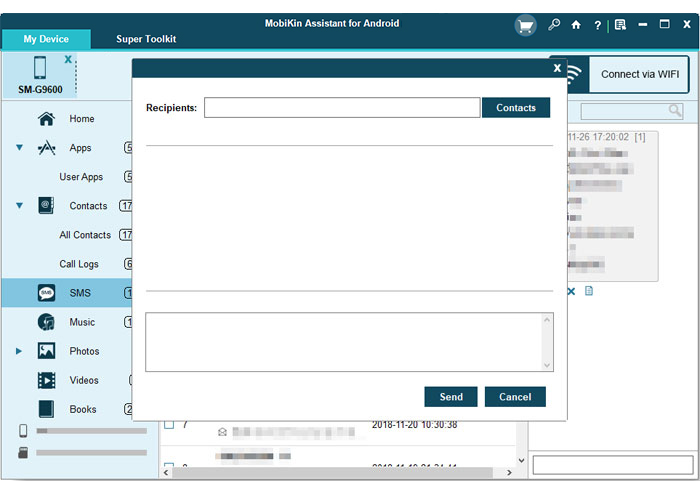 See Also:
#2: Send a Group Text without Showing All Recipients on Android - ChompSMS
ChompSMS is well compatible with Yappy and MightyText for notifications and replying on Android. It owns a passcode lock, privacy options, scheduled SMS sender.
While sending text to multiple recipients with no group on Android directly, you don't need to create a thread for each chat conversation. Because it carries the built-in Group Chat Mode, which is a virtual chat group. Other chat contacts cannot see each other's texts but you.
Here, let's illustrate how to send a group text on Android without everyone responding using ChompSMS:
Step 1. Get the ChompSMS downloaded, and install and launch it on your Android device. Then write the SMS for mass texting on this tool.
Step 2. Now touch the menu from the top right of the screen to go for "Settings" > "Send SMS Messages via" > "chompSMS".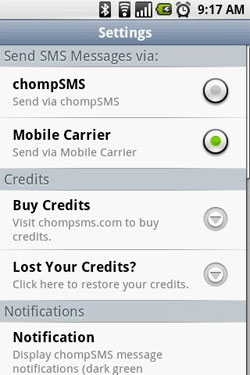 Step 3. Next, opt for "Group Chat Mode" and then select the "Replies go only to you (SMS)" option.
Step 4. Choose the contacts you need to deliver the text to. Subsequently, send the message to multiple contacts without group message on Android. OK, that's it!
More Related:
Extra Tips: Send Text to Multiple Contacts on Android Using Default Android Messaging App
Putting multiple phone numbers in the same group is the way to go. To take this method, first, you need directly open the Contact app and create a group on Android. Then type the SMS using the Messaging app. Next, add the contact group you've just created, and send the message at last.
As a whole, this is the most conservative and annoying solution to some extent. Plus, if you want to enjoy the safe and convenient way of sending mass texts without group message on Android from computer, advise you to jump to #1 instead.
Want to know how to send a mass texts on Android using default Android messaging app? Here it is:
Step 1. Unlock your Android device to start the "Contacts" app on it.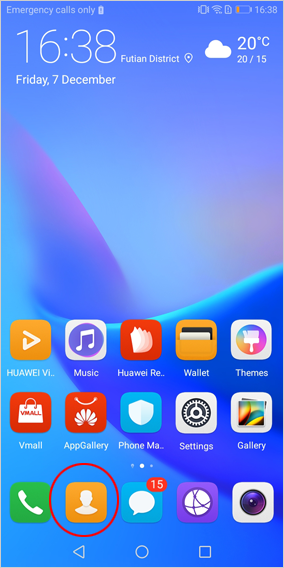 Step 2. Tap "3 vertical lines" ("More") from the top right menu. Then slide down the screen to find and click "Groups" > "Create group".
Step 3. You can now name the group, and add phone numbers to this group by selecting the contacts one by one or in batches. Next, press "Save" to round up the creation for this group.
Step 4. Start the "Messaging app" on Android device, and compose the text for sending. Then choose the group you've just made as the recipient. Finally, press "Send" to mass text to all contacts in the group.
Warm Tips: In many countries, there are restrictions on the number of group texting for per mobile per day. Therefore, local regulations should be abided by to prevent the mass SMS feature of mobiles from being suspended.
Round Off
Well, let's knock off now! To perform Android mass texting, these 3 ways can all make it exactly. Picking MobiKin Assistant for Android, let's say, you don't need to get a group of people altogether without dragging dozens of the phone numbers on Android device; the contacts are doesn't necessarily those you've already got going with on your contact list; and above all, it is remarkably convenient to carry out the task on computer, making the mass texting a regular "one-on-one" conversation.
Related Articles:
4 Methods to Transfer Messages from Samsung to Samsung
How to Print out Text Messages from Android Phone? (Best 4 Ways)
2 Ways to Search Particular Text Messages in Android
How to Find Old Text Messages on iPhone? 4 Solutions for You!
How to Transfer Text Messages from Android to iPhone Easily & Quickly?