Guide on How to Fix A Soft Bricked Android Phone
Now Android users must not be unfamiliar with the brick phone because this is a serious but common problem in our lives. Actually, the brick problem of Android phone includes two aspects: hard bricked phone and soft bricked phone issue. And normally, the soft bricked phone issue is the problem that users often meet in daily lives. This problem is caused by software error or crash, which would make you fail to use the device.
If you are confused about them, you can read the article to know the difference between soft brick and hard brick and get the solutions to fix soft bricked Android phone problem.
Part 1. Differences between Soft Brick and Hard Brick
To fix the soft Android phone problem, you need to know what it is and the differences between hard brick and soft brick at first.
- Soft brick
A soft-brick problem is caused by the software error or crash. This will make your device switch on automatically. In other words, the Android phone is stuck at boot loop. Besides, other problems related to booting would also occur.
- Hard brick
Hard brick is a problem that appears when the Kernel is tampered. Once it occurs, you will not be able to switch on your phone at all. At the same time, a hard bricked phone is unable to be recognized by computer when plugged in.
In short, soft brick is more common error than hard brick and it is easier to fix as well. The ways to solve the soft brick problem on Android will be provided below and you can pick up the one you need to return your device to normal status.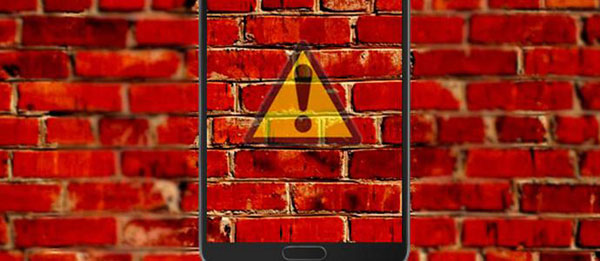 Part 2. How to Fix Android Phone Stuck at Boot Loop?
Normally, your phone would be stuck at boot loop when a soft brick issue happens. In this case, the device would turn itself on automatically or freeze at the logo screen or blank screen everytime you manually try to turn it off.
This problem is often caused by the cache partitions from kernels, system files, driver or built-in Apps data. Thus, clearing cache partitions is the most effective way to settle the issue.
- To begin the cache clearing process, you need to boot your Android phone to Recovery Mode at first. Different Android models have different ways to enter the Recovery Mode but the general means is to long press the Power and Volume Down button.
- A list of options will be displayed on the screen once you enter the Recovery Mode. Just find out and choose the Wipe cache partition by using the Volume Down key.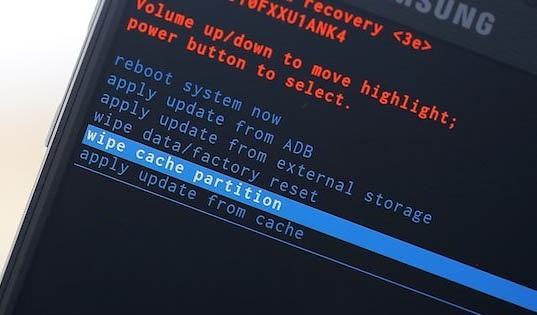 - When the wiping process is accomplished, you need to go to select Reboot system now to restart the device.
Part 3. What to Do When the Device Boots Straight into Recovery Mode?
Sometimes your Android phone may boot into Recovery Mode directly rather than Home screen or Lock screen when you switch it on. This is obviously a soft brick error which is related to the current ROM. So, you can try to flash a new ROM to fix the issue.
- In order to flash a new ROM, you need to root your phone and unlock the Bootloader.
- Then you should make a backup for all your data. To do that, you can select Backup or Android back in Recovery Mode.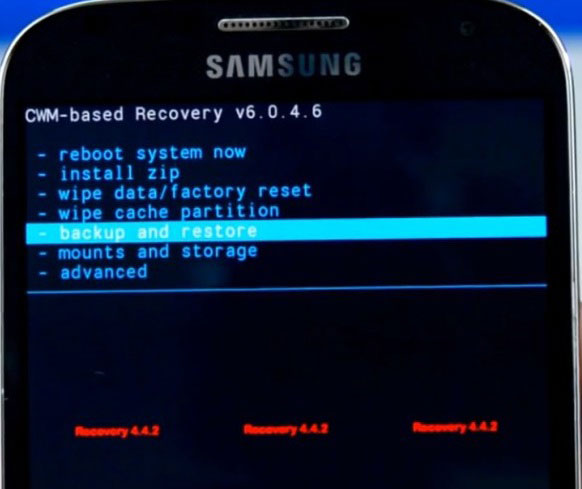 - Next, what you need to do is to download a ROM and store it in your SD card. After that, you can insert the card in your device to continue.
- Select Install Zip from SD Card option in Recovery Mode and choose the ROM that you have downloaded from the list.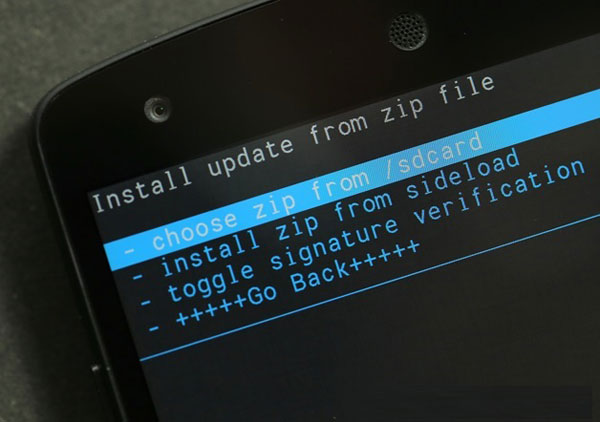 - Wait for a while till the installation is completed. Finally reboot your phone to see whether it works well now or not.
Part 4. How to Deal with Android Phone Boot into Bootloader Directly?
However, if your phone boots straight into Bootloader, this would be a serious soft brick issue. Under this circumstance, flashing a new ROM or wiping cache partitions is hard to help you solve the problem. At this moment, only downloading and flashing your original ROM from the manufacturer can fix the issue.
Nonetheless, it would not be an easy task. Thus, if you are not so familiar with your manufacturer's ROM and the ways to download and flash it, you are suggested to turn to a specialist. Otherwise, you may make the Android phone get worse.
Related Articles:
Different Methods to Fix Android Black Screen of Death
How to Fix Error 504 in Google Play?
How to Recover Lost Contacts from Samsung Galaxy
How to Recover Data from Water Damaged Android Phone or Tablet?
How to Access Phone with Broken Screen with PC Easily & Safely?