Useful Tips to Fix Common LG G6 Problems
On the whole, LG G6 is an all-right Android device. It can meet most requirements of users and also perform well. But we all know that there is nothing perfect in the world so it is inevitable that you would meet some problems while using this high-rated device. And among these problems, there are 5 frequently-met issues:
But luckily, these problems are not hard to resolve. You can go with the means below to fix these common LG G6 problems effortlessly and effectively.
See also:
[4 Ways] How to Fix LG G5 Cannot Turn on Issue?
Complete Guide to Fix Samsung Tablet Problems
Poor Battery Life
Problem: Due to the heavy usage, power-hungry application or background application downloads, the battery life of LG G6 might become short and weak. And once the battery gets short-life, users won't be able to use their LG G6 at will- some applications cannot run smoothly in the Low Power Mode or the phone would even auto power-off. This would cause inconvenience to us.
Solutions: If you want to better use your phone, you need to improve its battery life in this case. Here are several methods you can try.
1. Remove useless fatware. There might be some useless but power-hungry software on your phone. You can go to Settings> Battery & power saving> Battery usage to check which Apps are on the high list but you rarely use them. For these programs, you can select to delete them to save your battery as well as free up your phone storage.
2. Disable unused radios such as Wi-fi, Bluetooth, hotspot, GPS, etc. These features would eat a large number of energy of your device so you'd better disable them when you do not use them. You can go to Settings to simply toggle off their buttons.
3. Enable battery saver mode. LG offers a relatively simple one-level battery saver mode. You can choose to turn it on immediately or at 15% or 5% battery, which can help to improve the battery life. To enable this mode, you can tap on Settings> General> Battery & power saving> Battery saver and touch to turn the feature on.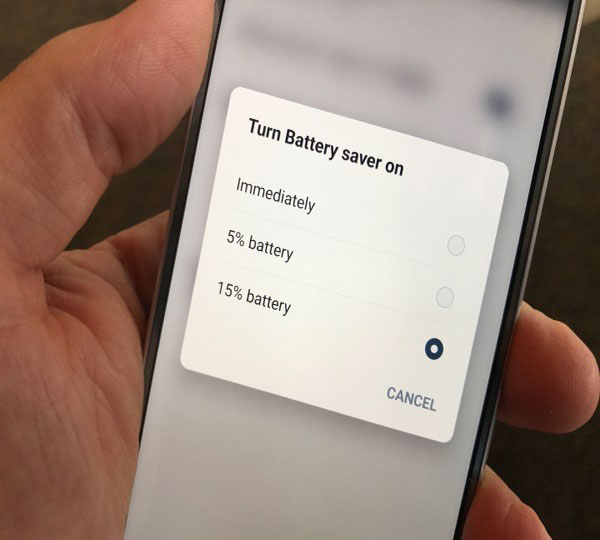 4. Update system version. The problem would be caused by the outdated OS version as well. So here, you can also try to update your phone to the latest software. Just go to Settings> About Phone> Software Updates> Update Now to upgrade your device.
Bluetooth Connection Issue
Problem: While driving, you may want to stream songs from LG G6 to the car via Bluetooth so that you can enjoy the music. But you may fail to establish a connection or the stream would often interrupt during the connecting process. Then what can you do when the Bluetooth connection issue happens?
Solutions: To successfully connect your Bluetooth to cars or other devices, you have 3 options here.
1. Clear the caches of the App you use for streaming. For example, if you are using Google Play Music to stream songs, you can navigate to Settings> Apps> Google Play Music> Storage> Clear cache to remove the cached data from your device. Then you can try to stream the music via Bluetooth once again to see whether it works well this time.
2. Pair the device. You can click on the options Settings> Bluetooth and tap on the cog icon next to the Paired device that you are having trouble with. Then you should select Unpair and start the pairing process again.
3. Update your car system to the latest version. You can check with your car manufacturer about software updates and make sure you have the latest release or you can delete the old Bluetooth pairing that you don't need any more from your car system.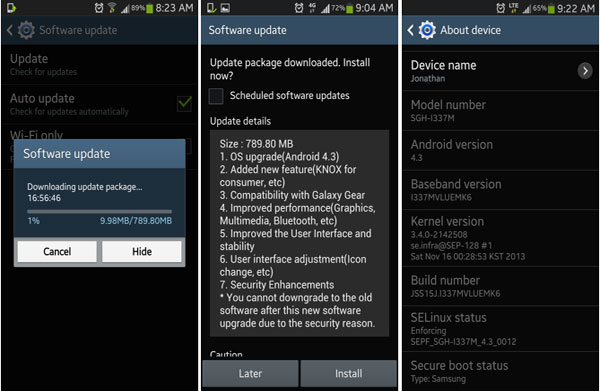 Camera Issue with Grainy Pictures
Problem: Some users find that their LG G6 takes blurry pictures and they are not crisp enough. For the shutterbugs, this would be a big problem cause they are unable to take satisfying pictures.
Solutions: Don't worry! You can try the means below to fix the issue.
1. Disable Picture Stabilization. What you need to do is just to launch the camera App and select Settings option at the bottom left side of the screen. Then in the Settings section, you need to find out the option Picture Stabilization and switch it off.
2. Turn off the Tracking focus feature. To disable this feature, you should tap on the cog icon in your Camera App to enter the Settings menu. In the menu, you can try to toggle Tracking focus off to see if that improves things.
Camera Glass Scratch
Problem: "Does anyone else G6 camera lens have these many scratches? It still takes amazing pictures but it just looks so ugly I don't know what to do." This is another common camera issue on LG G6. Actually, you are still able to take beautiful images with the scratched camera lens but the scratch would always make you whiny.
Solution: Obviously, this is a hardware problem rather than a software error. In this case, you can do nothing but send the device to a reliable maintenance center and ask an expert to change a camera lens for you.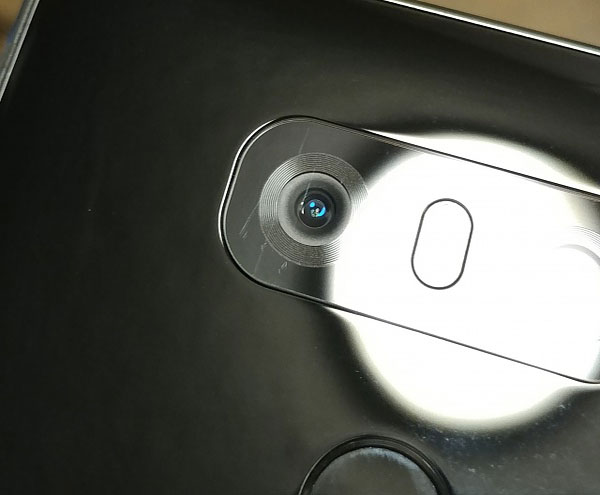 Laggy and Slow System
Problem: Another problem that most users complain is the laggy and slow system. As we all know, all the mobile phones would become sluggish after a certain time. This problem is really irritating especially when you have something important to deal with.
Solutions: Here are 4 suggestions for you to fix the issue.
1. Restart your LG G6. The most direct way is to reboot your phone to refresh the device. You can simply hold down the Power button on your device to switch it off and then turn it on again.
2. Update operating system. The problem is also probably caused by the system bugs so you can try to upgrade your operating system here. Just go to Settings> About Phone> Software Update> Update Now to update the OS version.
3. Update the applications on your phone. Updating the installed Apps on your LG G6 is also a means to fix the issue. You can go to Google Play Store> Menu icon> My apps & games and tap on UPDATE to upgrade the software on your device.
4. Factory reset your LG G6. The final way you can try to settle the laggy and slow system problem is to reset your phone to its original settings. Just click on the options Settings> Backup & reset> Factory data reset> Reset phone to return your phone to its defaults. But before performing the resetting process, you should remember to backup your phone beforehand or you would lose all the files that saved on your LG G6.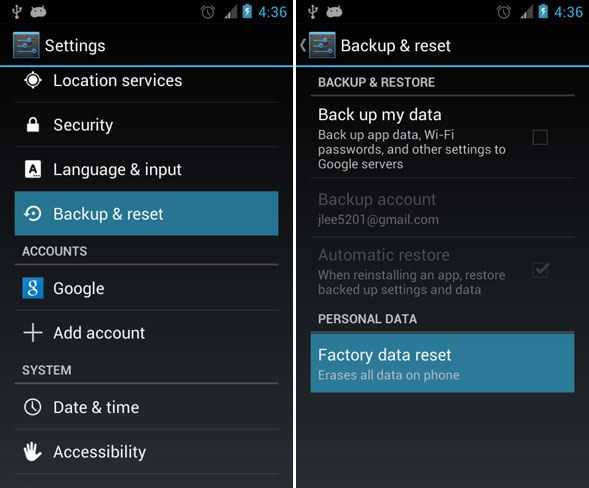 Final Part
During the use of mobile phones, it is very common for such and other failures to occur. Therefore, in order to keep data safe, we'd better back up our mobile phones from time to time. Here is a guide that tells you in detail how to back up your LG phone.
Related Articles:
Samsung Fixing: How to Fix Bricked Samsung?
Settings Has Stopped on Samsung S9/8? 4 Solutions to Fix It!
Android Message Recovery - How to Retrieve Deleted Text Messages on Android
[3 Steps] How to Retrieve Text Messages from SIM Card?
How to Import CSV Contacts to Android Devices with Clicks?
Top 5 Powerful Android Data Recovery Apps and Software of 2023