How to Recover Screenshots on Android Phone/Tablet?
The most commonly used device interface for maximum smartphone users is the Android phones and tablets. They have great accessibility, abundant, highly expandable memory and highly convenient and easy to use tools. One such tool is the screenshot. Screenshots are important tools of evidence. Conversations can now be saved by saving the screen as it is so as to keep all details intact onto the device memory. Losing screenshots is like losing a part of your body today. As we deal with image backlog and flooded memory on our phones, retaining screenshots isn't always feasible. Formats, storage clearance, and viruses, for instance, makes it challenging to retain all screenshots, which are indispensable to our life experiences.
Then, how to recover lost or deleted screenshots on Android devices? If you are looking for a useful Android data recovery tool, stop here! MobiKin Doctor for Android or its Mac version - Doctor for Android Mac is all what you need to accomplish the screenshots recovery for your Android phones or tablets. In addition to screenshots, contacts, text messages, call history, photos, videos, audio files, documents, among other lost files can be recovered back for any Android phone brand, including Samsung, HTC, LG, Motorola, Huawei, Sony, ZTE, Google, etc.. Data stored in both the internal inbuilt memory of Android devices as well as the external memory cards can be easily scanned and retrieved via MobiKin Doctor for Android!
The process of recovering lost/deleted screenshots on Android device is simpler than you can think of. This task is accomplished in 3 easy steps which will be explained as follows. By the way, we kindly suggest you backup Android data on computer from time to time, and if you find data lost on your Android and you want to recover them back, you must stop using the Android device to prevent data overwritten problem.
Approach to Restore Lost Screenshots from Android Devices
Step1: Run the Doctor for Android program
Download the Doctor for Android on your computer, then connect your Android device to your computer using a USB cable. Activate the USB debugging mode on your Android device so that the device is detected by the program.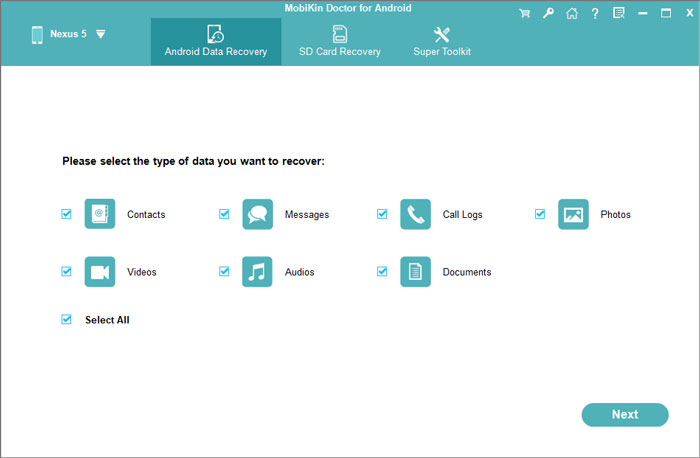 Step 2: Scan for lost screenshots on your Android
Select the category of files you want to be retrieved, in this case, your images. The program starts to scan out all the lost screenshots and you can preview and select the ones you want to be retrieved. The lost ones are marked in red and the existing ones in black.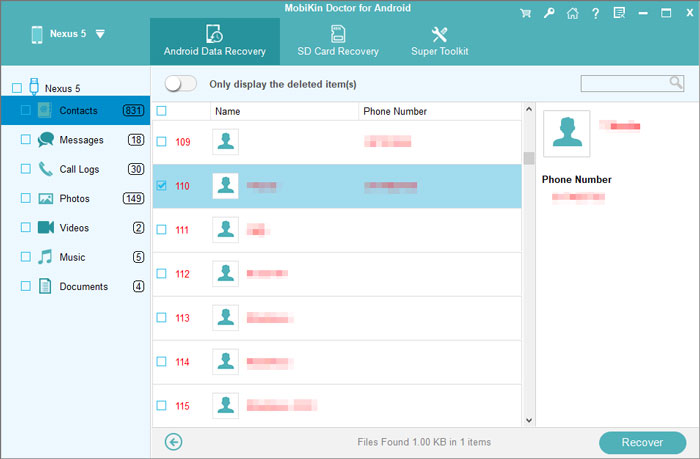 Step 3: Recover screenshots on Android
Click on the Recover button after you've selected the desired files, select the file destination where you want them saved. You'd better create a backup for these files using the MobiKin Assistant for Android so you don't end up losing these files again.
Related Articles
How to Recover Lost Videos from HTC Phones?
How to Recover Photos/Videos from Lenovo Phones?