One Click to Delete Cookies on Samsung
Find your Samsung phone is running slower and slower? Find its storage is fully packed with different files? But do you know some useless junk files like cookies can also be generated and saved on your Samsung device without any hassle in addition to other files like contacts, messages, photos, videos and many more.
Cookies files could arise automatically when you are downloading something from the internet or using specific apps on your device. And you need to delete cookies on Samsung phone at regular times, cause you have no valid reasons to save these useless files which do nothing but occupy the precious storage space and slow up the device operation.
Tool You'll Need:
To easily and quickly delete all unwanted cookies on your Samsung device, this Android Data Cleaner (Windows/Mac) software surely can't be missed. This program is specially designed for Android users to clean up their device and speed it up to the best. This software is able to detect all junk files lurking in your device and remove them in one click, such as cookies, app crash logs, photo caches, user storage files and many more. Best of all, this software is fully compatible with all devices running Android operating systems.
Below are the free trial versions for you. Just download the right one and try it out by yourself!
Attention: If you simply want to remove the cookies from your Samsung device, please make sure you have made a backup for your important files like messages, contacts and etc. in case of losing data while erasing process.
Read More:
* How to Clear User Storage from Android
* How to Improve Performance of Android
User Guide to Delete Cookies on Samsung Phone/Tablet
Step 1. To start with, open the installed software on the computer and then link your Samsung phone to the computer via the USB cord. And please install the MobileGo connector on your Samsung according to the screen. Then this software will automatically detect your device and scan for all files.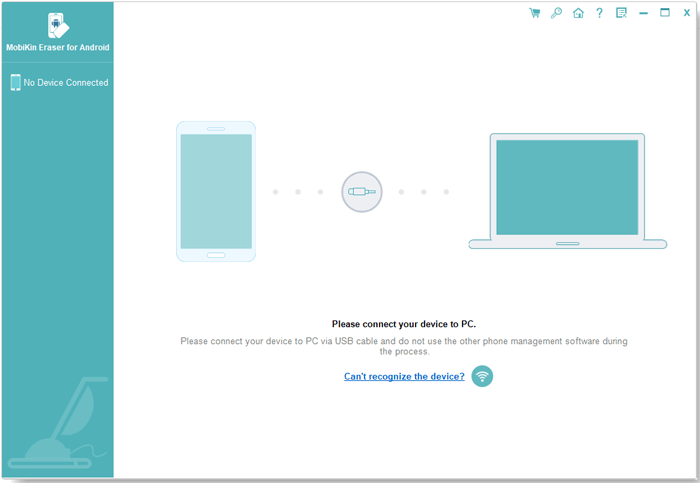 Step 2. After that, hit the "Erase All Data" option to continue the process.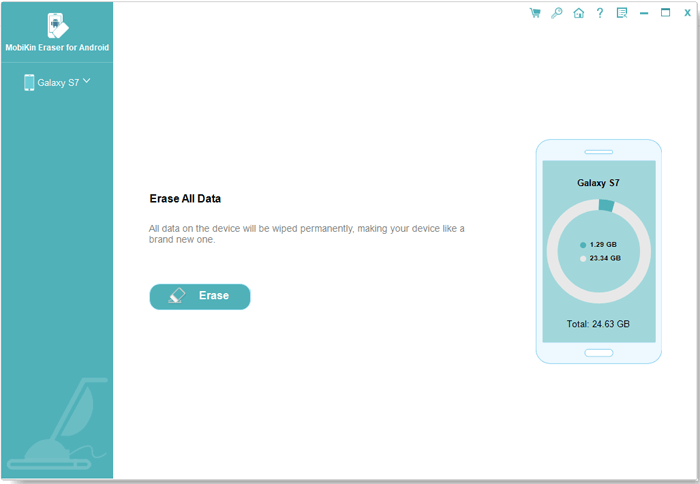 Step 3. On the promo dialogue, remember to type the word of "delete" to confirm your action. Finally, wait patiently for the process to get completed within a little while.
So if this is exactly what you are looking for, just download the right version and give it a try by yourself! It surely won't let you down!
Related Articles:
How to Delete Picasa Pictures from Android