What Does iTunes Backup Include? Everything You Need to Know
While enjoying the convenience brought by iPhone, don't forget to take care of the data stored in the device. If you find that your iPhone is running out of storage space, or you are worried that some important data will be lost, then you should back up your iPhone. Both iTunes and iCloud are good options you use to back up your iPhone. The contents of both backups are almost the same. So, what does iTunes backup include? Does iTunes backup include photos? This article will answer all your concerns.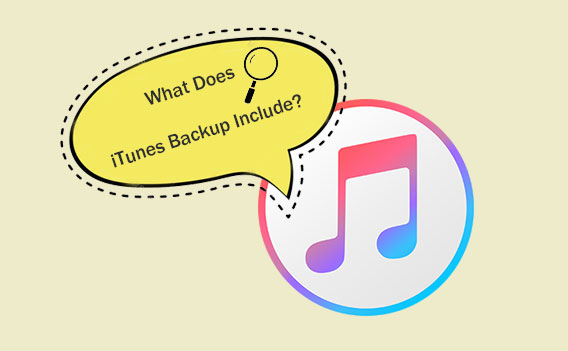 Part 1: What Does iTunes Backup Include?
Before deciding to use iTunes to backup your iPhone, you should know what does iPhone backup save in iTunes. There are so many valuable things stored on our iPhone, such as photos, messages, contacts, call logs, iPhone settings, apps and more. Can iTunes back up everything? If not, which ones are included in the iTunes backup? Let's take a look now.
Local Data in Apps
iTunes backs up the app's local files. But after restoring the app from backup, it's greyed out. You'll need to click on it and download the full app from the App Store to continue using it.
iPhone Settings
All settings on your iPhone, including network settings such as Wi-Fi hotspots, VPN settings, network preferences, etc. are included in the iTunes backup. As long as you restore your iPhone to a previous version, you can continue to use the same settings as before.
Photos and Images
Photos and pictures are included in your iTunes backup, including camera shots, screenshots, saved images, wallpapers, and more. But one thing to note here is that if you've already uploaded them to iCloud, iTunes won't back them up. So you can go to the iCloud settings on your iPhone to see if you have iCloud photo backup turned on.
Media Files
Multimedia files like movies, videos, music, ringtones, etc. are included in the iTunes backup.
Contacts, Messages & Call Logs
Contacts, iMessage, carrier text messages, voice messages, call logs and more are included in the iTunes backup.
Keychain Data
If you want iTunes to back up your keychain data, then you need to select the "Encrypt" option when backing up your iPhone with iTunes. Unlike other data types, even if you've backed up your keychain data via iCloud, iTunes will back them up in addition.
You May Be Wondering:
Part 2: Where Do iTunes Store Backups?
Apple iTunes generally saves backups on the PC or Mac's master disc by default, and doesn't allow users to change the backup location. The exact location of the iTunes backup depends on the operating system.
How to Find My iTunes Backup on Windows 10:
Open the Start menu on Windows 10 and click the search bar located next to the Start button.
If you downloaded iTunes from the Microsoft Store, then you can type percent AppData percent or percent USERPROFILE percent in the Search window and hit Enter/Return.
Locate the "Apple" folder in the Appdata folder, double-click it, then double-click "Apple Computer" and "MobileSync" respectively.
Finally click "Backup", you can find all iTunes backups in it.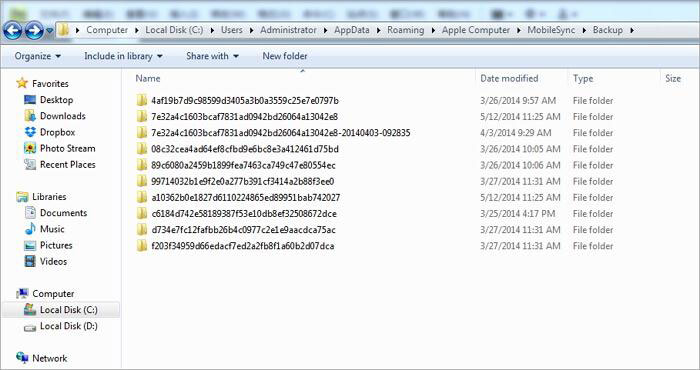 How to Find My iTunes Backup on Mac System:
Click the search bar in the Finder menu, the magnifying glass icon; you can also use the command combination "Command + F" in the Finder window.
Select the Go to Folder option in the Finder menu.
Type the following directory location: ~/Library/Application\sSupport/MobileSync/Backup/

If next you see a series of mixed characters and numbers, this represents all your iPhone and other Apple device downloads.
Go to iTunes and select Preferences in the drop-down menu. Clicking a device in the options menu, right-clicking it, and pressing Reveal in the Finder displays a link to the backup of the relevant iPhone.
Part 3: How to Back up iPhone with iTunes?
How to backup iPhone to iTunes:
Install and run iTunes on your computer.
Connect your iPhone to the computer.
Click the phone shape icon on the iTunes interface.
Click "Backup Now".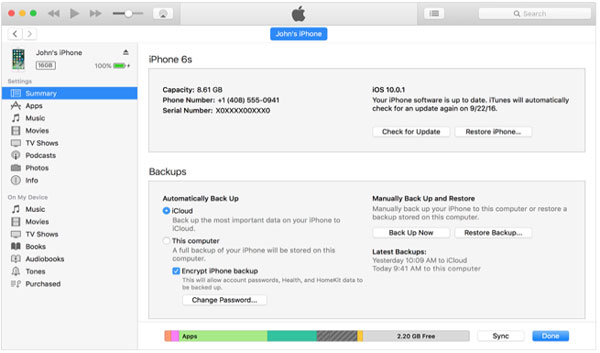 How to restore iPhone from iTunes backup:
Run iTunes on your computer.
Connect the iPhone to the computer.
Click the phone shape icon on the iTunes interface
Tap on the "Restore Backup" option.
Select the backup record you want to restore and click "Restore".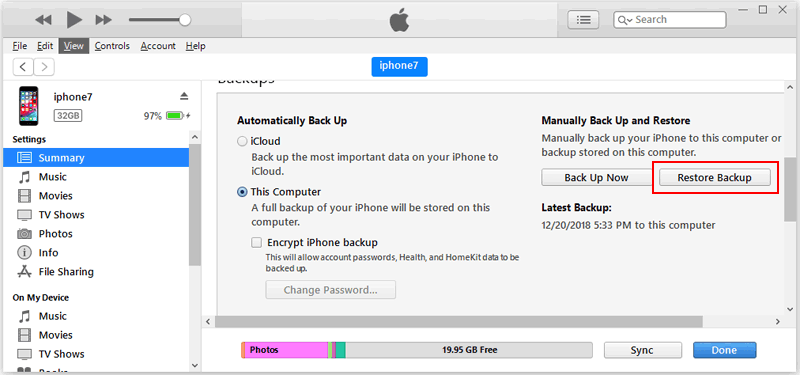 Note: Once the iTunes backup is restored, the existing data on the iPhone will be deleted and replaced with the data in the backup file. If you don't want to delete your data and want to create a custom backup, read on.
Check if You Need:
Part 4: How to Decide What to Include in Your Backup?
As you can see, when you use iTunes to back up your iPhone, iTunes is strict, it can only back up all iPhone data at once, and doesn't allow you to access the backup file or change the backup location. If you want to selectively back up files on your iPhone, iTunes won't help. You need to seek help from third-party software. Here we recommend MobiKin Assistant for iOS (Windows and Mac) to you.
As a professional iPhone/iPad/iPod backup software, Assistant for iOS satisfies your need to backup iPhone data anytime, anywhere. It provides two backup modes: selective backup and full backup. And, you can easily view your iPhone's backup files.
Assistant for iOS - Selectively Back Up iPhone Data
You can preview and select files when backing up or restoring your iPhone.
You can fully back up your iPhone or select items to back up.
Supports backup of almost all types of data, including contacts, texts, images, music, videos, books, safari, playlists, notes, etc.
No previous data on iPhone will be wiped, zero data loss.
You can locate and even view your backups with one click.
It supports all iOS devices, covering iPhone 13/12/11/11 Pro/SE/X/XR/Xs/8/7/6/5/4, iPad Pro/Air/iPad mini with Retina display/iPad mini/iPad 2/iPad, iPod touch 6/5/4/3/2, etc.
Now, just free download Assistant for iOS and follow the steps below to backup your iPhone data to the computer selectively.
Step 1. Install and launch the software on your computer. Connect your iPhone to the computer with a USB cable and tap "Trust" on it.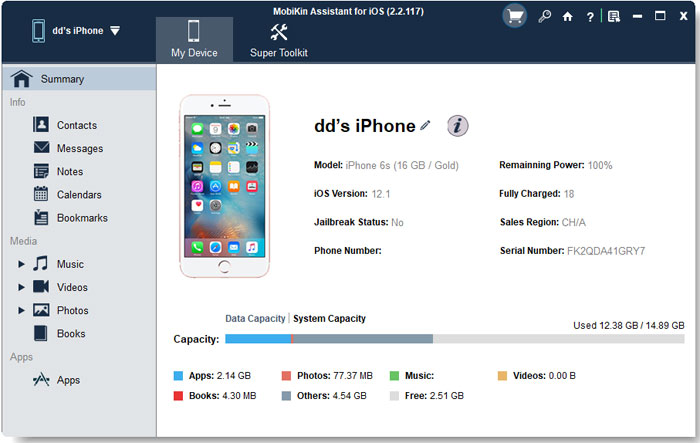 Step 2. Your iPhone data will be categorized by the software. You can select files by clicking the file folders on the left sidebar. The software will scan your iPhone and display the files you need.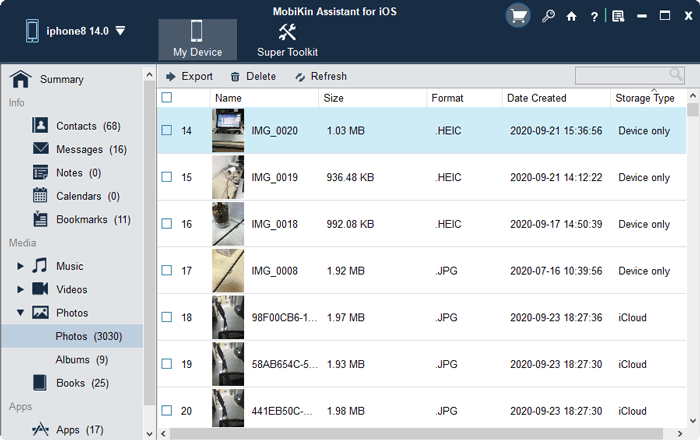 Step 3. Preview and tick off the files you want to back up and click "Export" to save them on your computer.
You can also go to "Super Toolkit" on the top screen, choose "iTunes Backup & Restore" to back up and restore your iPhone with one click.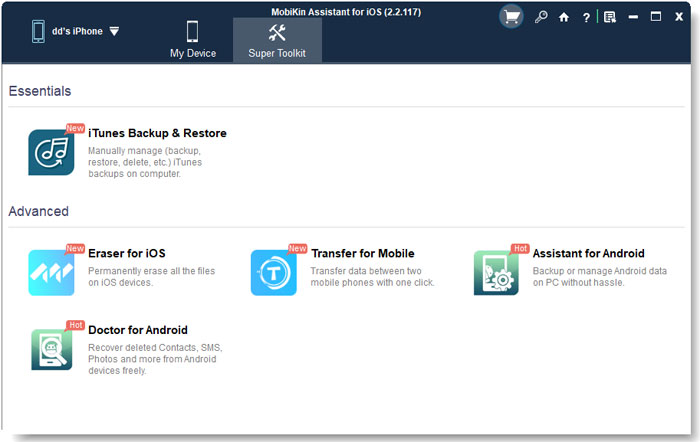 Write in the End
After reading this guide, you should have a more comprehensive and clear understanding of iTunes backup. We discussed what iTunes backs up, how to back up iPhone to iTunes, how to find iTunes backup location, and how to select backup files on iPhone and view backups on computer. If you still have any questions about iPhone backup, feel free to contact us in the comments section below.
Related Articles:
Top 6 iTunes Alternative for Android Phones/Tablets in 2022
How to Transfer Music from iTunes to BlackBerry
iPod Won't Sync with iTunes? 10 Easy Solutions to Fix It!
How to Erase or Wipe iPhone without iTunes?
Change iTunes Backup Location? Here is Solution!