iPhone Overheating/Getting Hot When Charging? 14 Ultimate Methods for You
If you've ever found your beloved iPhone becoming uncomfortably hot during the charging process, some others share your experience. This common challenge might happen when performing resource-intensive tasks like gaming or video streaming, hindering your device's performance. (How to stream videos from iPhone to Apple TV?)
In this article, we shall come up with the 14 effective solutions to tackle the iPhone overheating when charging issue head-on. But first of all, let's start with the reasons for this phenomenon.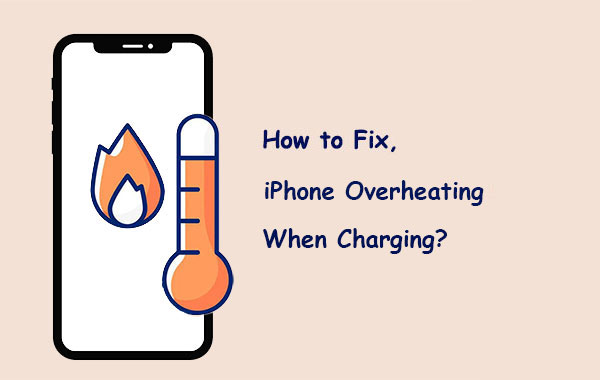 Part 1: Why My iPhone Is Getting Hot While Charging?
Software Updates: Installing updates can trigger resource-intensive tasks like reindexing photos, leading to temporary heat generation. The device should normalize within a few days after the update. (How long does iOS 16 update take to install?)
Charging Accessories: Low-quality or third-party charging cables and adapters can cause inefficient charging and overheating.
Intensive Background Processes: Certain apps or processes running in the background consume more power and generate heat while charging.
Protective Cases: Some cases trap heat around the iPhone, hindering heat dissipation and causing it to get warmer during charging.
Heavy Usage: Using iPhone during charging for gaming, video streaming, or GPS navigation increases processor and graphics usage, leading to heat generation.
Battery Issues: An old or degraded iPhone battery may have reduced efficiency and produce more heat during charging.
High Ambient Temperature: Charging the iPhone in a hot environment can result in elevated temperature during charging.
Click to Access:
Part 2: How to Troubleshoot iPhone Overheating When Charging [13 Fixes]
Fix 1: Unplug your iPhone
While it's normal for an iPhone to become slightly warm during charging, if you receive an overheating warning, it's essential to immediately unplug the device. Experiencing iPhone 14/13/12/11/X overheating when charging could be a sign of an issue with your device that requires attention.
Fix 2: Keep your iPhone away from heat source
Whether your iPhone has been left in direct sunlight or in a hot car, it's crucial to remove it immediately to prevent further increases in the internal temperature.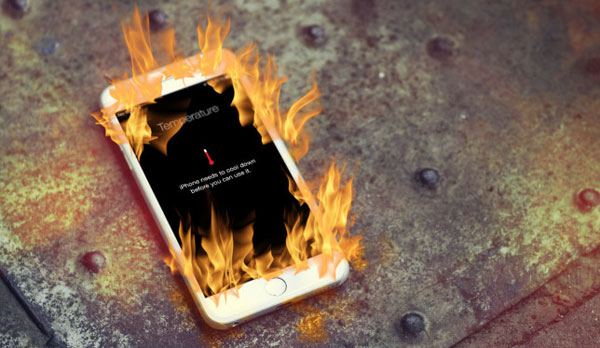 Fix 3: Use an official Apple charger
An alternative to Apple's charging cable may be an important reason for the iPhone getting hot when charging. To ensure safe and efficient charging without excessive heat, use chargers and cables specifically designed for phones, which provide safe charging at the highest speed possible. By the way, it's also a great idea to charge your iPhone without a charger.
Fix 4: Minimize CPU/processor activities
When your iPhone gets hot when charging, its CPU or processor generates heat while running apps and rendering graphics. Processor-intensive tasks like gaming with 3D visuals consume more power and lead to increased heat. To cool your phone, return to the home screen and let the CPU rest.
Fix 5: Remove the phone case
While your iPhone cools down, ensure to take it out of its case to allow better airflow, as cases can hinder quick heat dissipation. You can also fan your iPhone or place it in a cooler location to facilitate faster heat removal.
Recommended Reading:
Fix 6: Toggle on Auto Brightness
To adjust the auto-brightness feature on your iPhone, open "Settings".
Go to "Accessibility", then tap "Display & Text Size".
Finally, enable the "Auto-Brightness" option.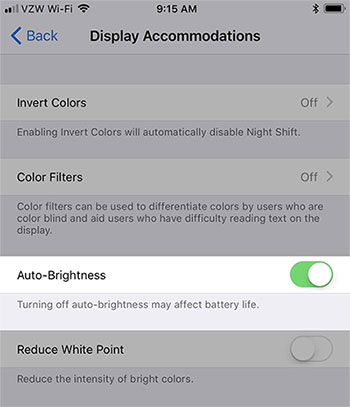 Fix 7: Enable Low Power Mode
Your iPhone gets hot while charging and consumes additional battery power when the screen is active for longer periods. To reduce screen awake time, you can enable Low Power Mode:
Open your iPhone's "Settings" > "Battery".
Toggle on "Low Power Mode" at the top.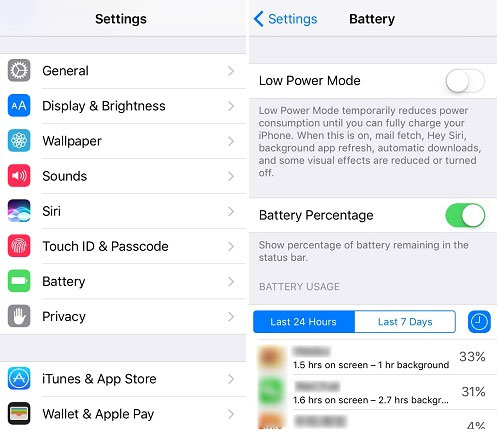 Fix 8: Activate Airplane Mode
Controlling your device's temperature involves closing power-intensive features on your iPhone. To address overheating while charging, consider enabling Airplane Mode by going to "Control Center" > turning on "Airplane Mode".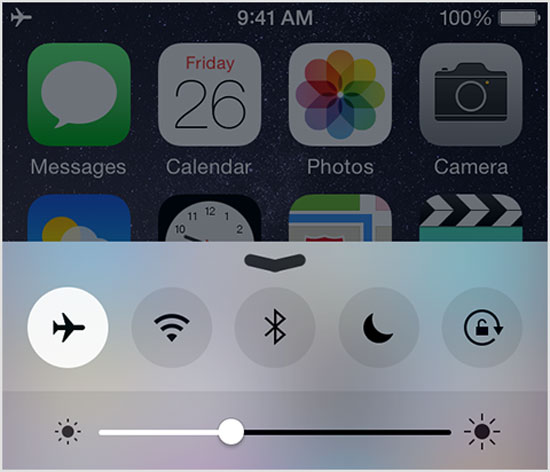 Fix 9: Uninstall/delete crashing apps
Apps on iPhones can result in the iPhone heating up while charging if not managed well. If your iPhone overheats, it could be due to a problematic app. To check, go to "Settings" > "Privacy" > "Analytics" > "Analytics Data". Here, identify resource-consuming apps before you uninstall or delete the apps on your iPhone. Note that interpreting this data may require familiarity with code and research.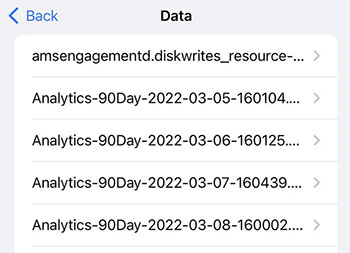 Fix 10: Disable Background App Refresh
Background app refresh allows apps to download updated info even when you're not using them. While useful in theory, it can lead to overheating if an app downloads excessive data while you're using your iPhone for other tasks. To prevent this, consider turning off Background App Refresh:
Go to "Settings", followed by "General.
Select "Background App Refresh" and turn it off.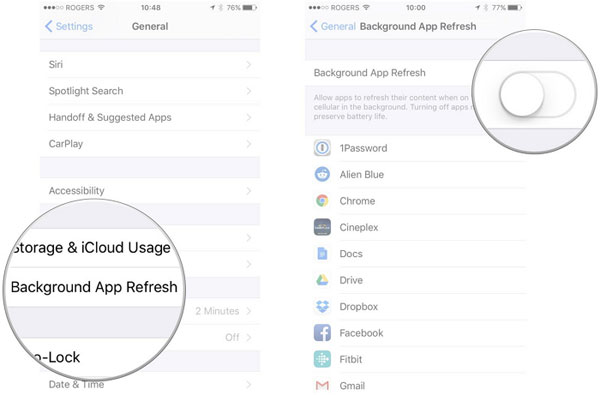 Fix 11: Reset all settings on iPhone
To prevent your iPhone from overheating while charging, reset all settings by going to your iPhone's "Settings" > "General" > "Reset" > "Reset All Settings". The may take a few moments, and the phone might shut off temporarily. Afterward, monitor the heat and phone's speed. (Reset all settings vs. erase all content.)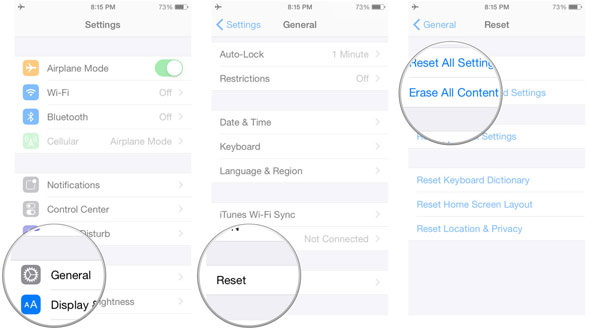 Fix 12: Update and restart your iPhone
Updating your iPhone's firmware can be helpful when your iPhone gets heated while charging. This process helps repair internal system bugs, preventing your iPhone from getting hot. To update your iPhone to the latest iOS 16:
Go to "Settings" > "General" > "Software Update".
Choose the "Upgrade to iOS 16" option at the bottom of the screen.
Tap the "Download and Install" > "Install".
After the iOS 16 update, your iPhone will restart automatically.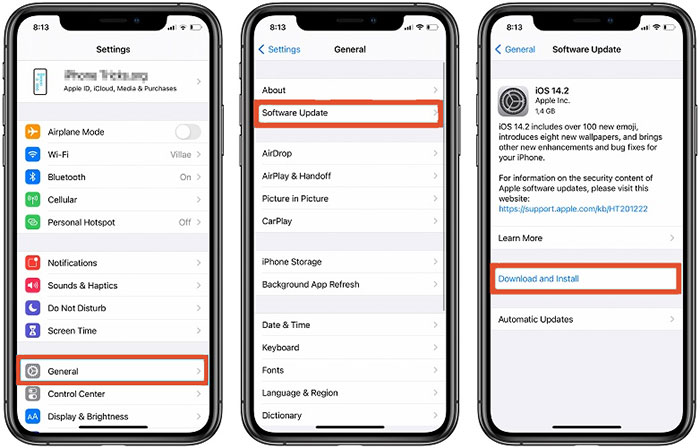 Fix 13: Resort to Apple Support
If your iPhone continues to overheat despite trying the above solutions, it may indicate a hardware problem, especially if water exposure or a phone crash is involved. In such cases, consider seeking assistance from a local repair shop or an Apple Support Center.
Part 3: Fix iPhone Getting Hot When Charging by Repairing Corrupted System
It is common for mobile phones to generate some heat, but if the duration of heating is prolonged or the temperature keeps rising to the point of affecting usage, a recommended solution is to use third-party software. Among the various specialized programs we tested, a computer-based tool - iOS System Recovery, developed by a consistently updated technical team, stands apart as a must-have option to address almost any system glitches.
What makes iOS System Recovery standout?
Fix the iPhone overheating when charging without data erasure.
Troubleshoot overall system issues like iPhone stuck in headphone mode,, iPhone typing on its own, iPhone won't restore, various iTunes errors, and more.
Two repair modes are available to effectively address system problems.
You can upgrade or downgrade iOS to a version supported by your device.
Work well with a whole range of Apple devices, including iPhone 14/14 Plus/14 Pro (Max), iPhone 13/13 Pro (Max)/13 mini/12/12 Pro (Max)/12 mini, iPhone 11/11 Pro/11 Pro Max, iPhone X/XR/Xs/Xs Max, iPhone 8/8 Plus, iPhone 7/7 Plus, iPhone 6/6S/6 Plus, iPod touch, iPad, etc.
It won't uncover your privacy.
Without further ado, let's check out how to fix the iPhone overheating when charging using iOS System Recovery:
Step 1. Get into the "iOS System Recovery" module
Download and install iOS System Recovery on your computer. Launch the program and choose "iOS System Recovery".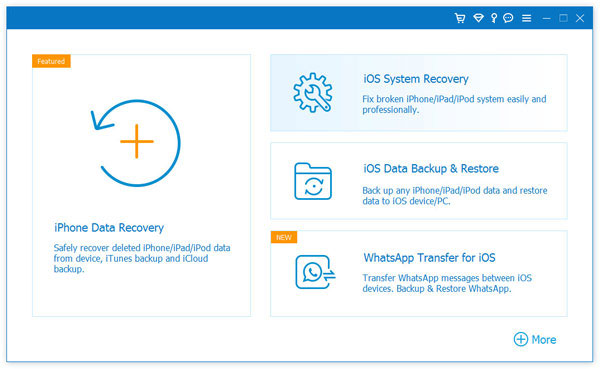 Step 2. Get iPhone into Recovery or DFU Mode
Connect your iPhone to the computer using a USB cable and click "Start" to initiate the repair. You'll need to put your iPhone into Recovery or DFU Mode.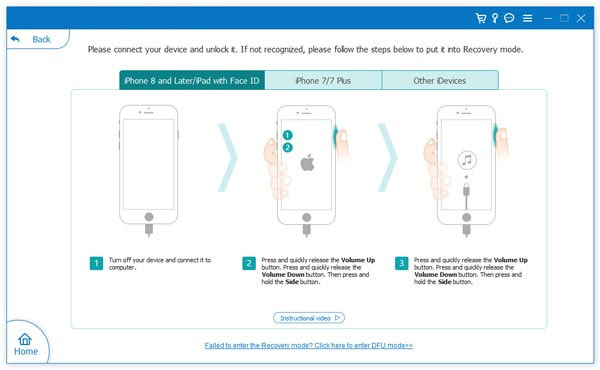 Step 3. Get firmware for your iPhone
Select your iPhone model and click "Repair" to download the available firmware.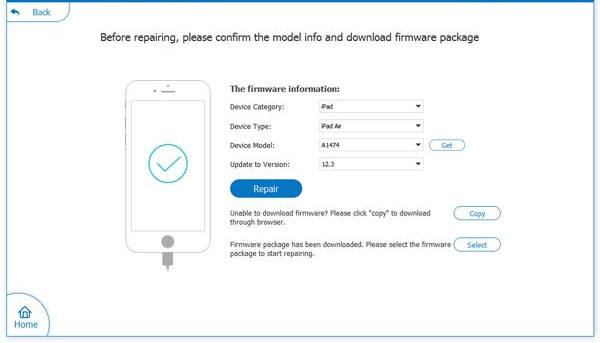 Step 4. Fix iPhone overheating when charging
The utility will automatically start fixing your iPhone. Once completed, your iPhone will be restored to normal.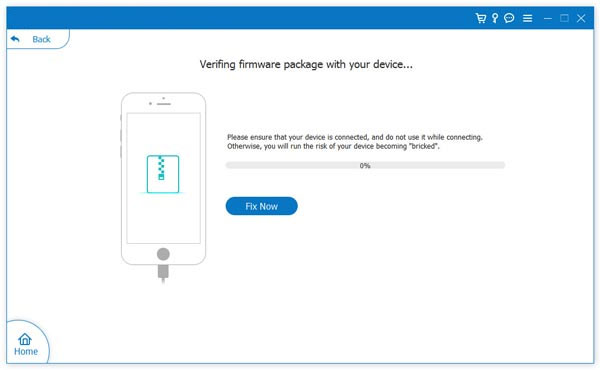 In Conclusion
We understand how frustrating it could be confronted with iPhone feels hot when charging, as it not only affects your device's functionality but also raises potential safety concerns. Whether it occurs during normal charging sessions or while performing complex multitasking, this problem needs to be addressed promptly. To get you out of the headache quickly, don't hesitate to give iOS System Recovery a shot. This is the most simple and effective solution when you encounter non-hardware failure on your iPhone.
Related Articles:
iPhone Overheating after iOS 16 Update? Here Are 13 Solutions Worth Trying
iPhone Battery Draining Fast After Upgrading to iOS 16? 8 Tips to Fix It
4 Most Effective Ways to Fix iPhone Is Disabled Connect to iTunes
Face ID Not Working After iOS 16 Update? Here Are the Reasons & 13 Possible Fixes
10 Solutions to Fix Transfer Directly from iPhone Not Working Using Quick Start
6 Amazing Ways to Remove Passcode from iPhone 14/13/12/11/X/8/7