Is It Possible to Unlock an iCloud-Locked iPhone/iPad? 5 Methods for You
So, you lucked out and got a refurbished iPhone at a competitive price. Well, it looks great. But, you may find your iPhone doesn't work without entering the Activation Lock. Oops, your device is iCloud locked.
Is there any way to unlock an iCloud-locked iPhone/iPad? If the iCloud is locked, how to unlock iCloud locked iPhone should be your next concern. OK, this passage expands on how to unlock iCloud Activation Lock on iPhone in an efficient manner. And we shall start with the feasibility in the first section.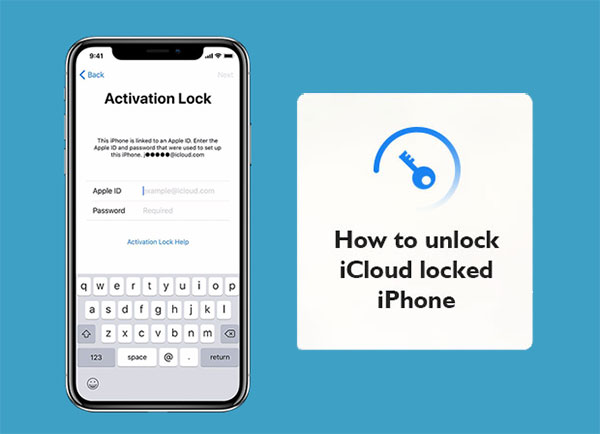 Part 1: Is It Possible to Unlock an iCloud Locked iPhone?
iCloud Activation Lock, a security feature introduced on iOS to keep people from resetting or activating an iPhone device without the iCloud account info. It is a headache for consumers who bought a used iDevice. Well, can you unlock an iCloud-locked iPhone? Will Apple unlock my iPhone iCloud?
The good news is YES. Apple doesn't officially provide a bypass method fix for its users, though some 3rd-party iCloud locked iPhone solutions do. And, we will outline several great ways for you in the following.
Read Also:
Part 2: How to Unlock iPhone iCloud Lock by Getting Help from Its Original Owner
Got the iPhone from its original owner? In this case, you don't have the iCloud info for the phone. And if the owner is physically near you, just follow the steps to learn how to get iPhone unlocked from iCloud by getting help from its original owner:
When you are on the password screen of your locked iPhone, ask the original owner to enter the iCloud credential.
After your iPhone is unlocked, go to your iPhone "Settings" and tap the owner's name at the top.
Scroll all the way down and tap "Sign Out" to remove the iCloud account from your iPhone.

Tap on "Delete from My iPhone".
Once done, erase the phone by going to its "Settings" > "General" > "Reset" > "Erase All Content and Settings".
Part 3: How to Unlock iPhone Activation Lock from iCloud.com
Well, if the original owner isn't nearby, you can try the bypass from the iCloud web. This is basically equal to someone entering the password on the iPhone remotely. And you also need to erase your iPhone in doing so.
How do you unlock iCloud on an iPhone 13/12/11/XR/Xs/8/7/6 from iCloud.com?
Ask the original owner to go to iCloud.com and log in with the Apple ID.
Select "Find iPhone".
Choose All Devices and select the iPhone that needs to be unlocked.
Go for "Erase iPhone" and follow any other on-screen prompts.

Once the owner has removed the account from the phone, restart it, and you won't see the Activation Lock screen after that.
Check If You Need:
Part 4: How to Unlock iCloud Locked iPhone without Password via DNS Bypass
Is there a quick way to bypass iCloud Activation Lock from iPhone Settings? Just try DNS bypass, a workaround for iTunes iCloud unlock on iPhone/iPad. It allows you to make it with the assistance of a modified DNS server.
How do you iCloud unlock a phone via DNS bypass?
Go to iPhone "Settings" > "WiFi".
Click "i" next to the WiFi network you need to connect to. (iPhone won't connect to WiFi?)
Remove the DNS settings and input a new one according to your location:
USA/North America: 104.154.51.7
Asia: 104.155.220.58
Europe: 104.155.28.90
Other areas: 78.109.17.60
Tap on "Back" and go to "Activation Help".

Once the removal is complete, you'll get a message saying, "You have successfully connected to my Server".
While this is a quick-fix solution, it can be a temporary one. For instance, when you restart your iPhone, it is likely to be locked again. To unlock iCloud locked iPhone completely, read the next section, please.
Part 5: How to Unlock iCloud Locked iPhone with A Professional Tool
In this section, you'll come to know a dedicated program to fully remove iCloud locked iPhone in the absence of any premise. Alright, it is iOS Unlock. Being the wonderful iCloud locked phone fix, this method facilitates you to accomplish iCloud unlock for any iPhone/iPad. So, what makes it so magical?
Main characteristics of iOS Unlock:
Totally unlock iCloud locked iPhone (Activation Lock) in minutes.
Bypass an iPhone/iPad lock screen with ease.
Remove Apple ID/iCloud account even when the Find My iPhone is enabled.
Get rid of MDM and Screen Time passcodes with no data loss.
Compatible with various iOS devices, including iPhone 13/13 Pro (Max)/13 mini/12/12 Pro (Max)/12 mini, iPhone 11/11 Pro/11 Pro Max, iPhone X/XR/Xs/Xs Max, iPhone 8/8 Plus, iPhone 7/7 Plus, iPhone 6/6S/6 Plus, iPod touch, iPad, etc.
It won't let out your privacy.
Attention:
Your iPhone will be jailbroken after your bypass the Activation Lock with iOS Unlock.
You may lose the data on your device after the unlock. Thus, you can check whether there was a backup available if necessary.
How to unlock my iCloud locked iPhone with iOS Unlock?
Step 1. Launch the program after you download and install it on a computer. Next, select "Screen Unlock" from the modules of the screen.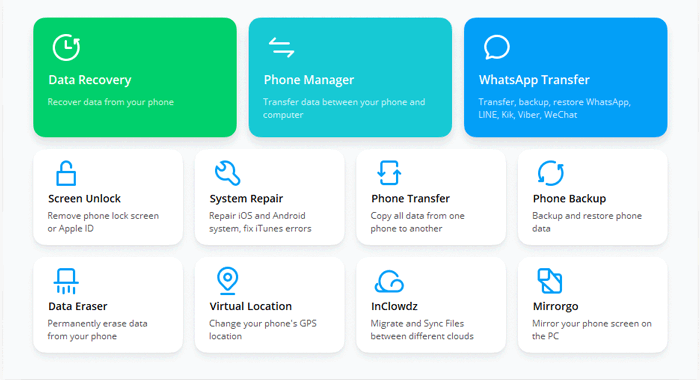 Step 2. From the incoming interface, click on "Unlock Apple ID".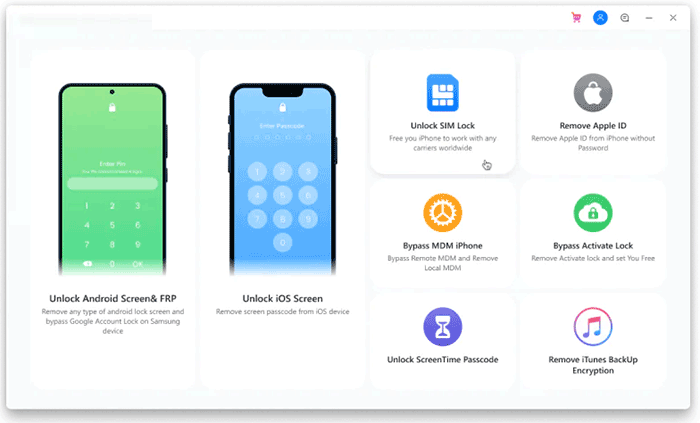 Step 3. Choose "Remove Active Lock".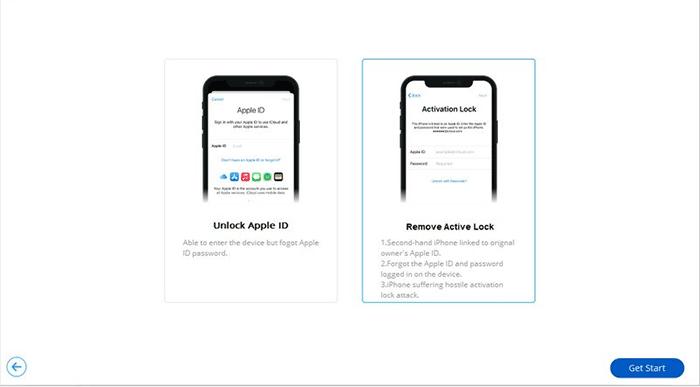 Step 4. Jailbreak your iOS device following the "JailBreak Guide".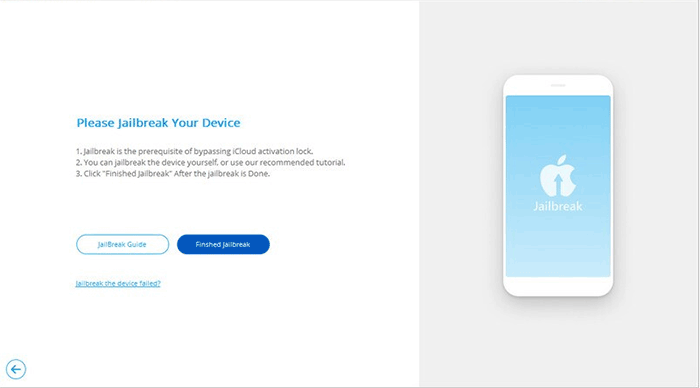 Step 5. Subsequently, a message should pop up, on which you can mark the box to agree with the terms and tap "Next".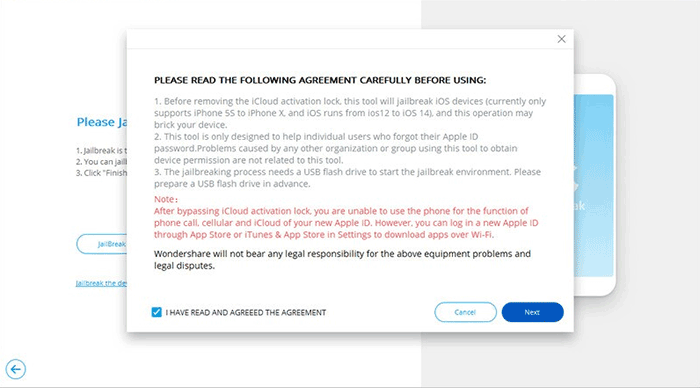 Step 6. Confirm your iPhone info and click "Start Unlock".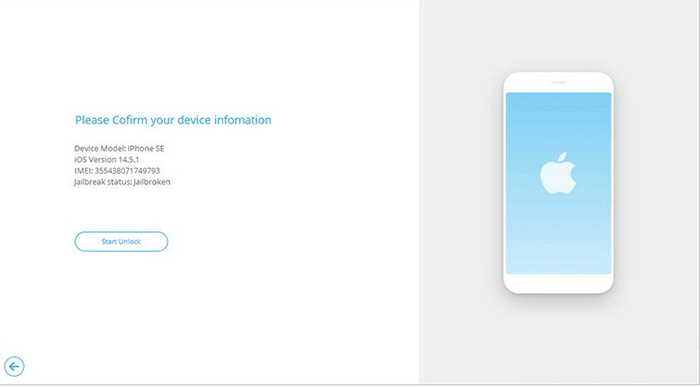 Step 7. This software will remove your iCloud Activation Lock rapidly; just wait for the task to complete.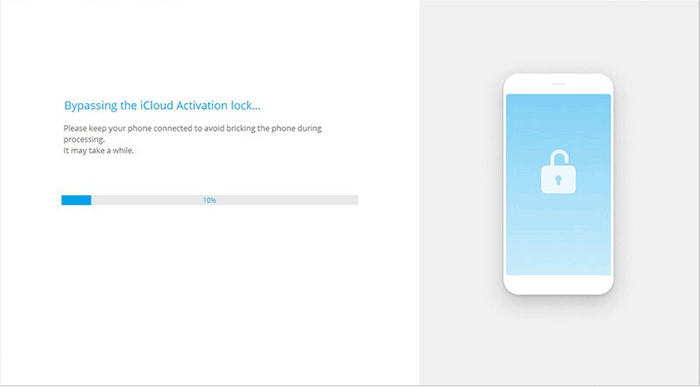 Part 6: How to Get iCloud Unlocked with Other Removal Services
There are a great many iCloud iPhone unlock tools like Official iPhone Unlock, DoctorUnlock, iCloud Unlock Solution to unlock iCloud Activation Lock. And DoctorUnlock could be one of the most efficient categories.
You can find this tool online. Offering legitimate services, DoctorUnlock can unlock your iPhone iCloud Activation Lock in two days by tricking the IMEI number into making your phone look like never being unlocked. Moreover, you'll get your money back if it fails to unlock your Activation Lock. To use it, you just need to visit its website, tap Unlock iPhone, and then follow the directions to finish the rest.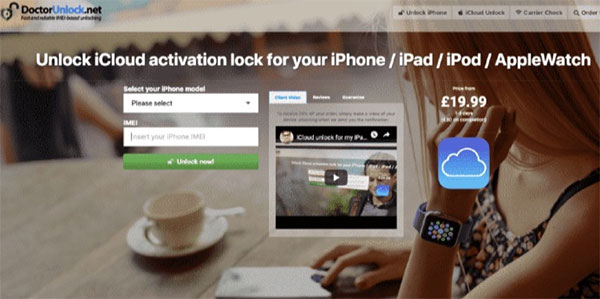 The Bottom Line
In today's post, we worked out whether it is possible to unlock iCloud-locked iPhones/iPads. And five dependable methods for bypassing Activation Lock were mentioned here.
On the whole, iOS Unlock is your top pick if you cannot come into contact with your phone's original owner. It is a standing tool. In addition to the iCloud Activation Lock involved in this topic, it can easily remove iCloud accounts, MDMs, and all types of iPhone lock screens.
Related Articles:
How to Remove iCloud Activation Lock without Password in 2021?
[SOLVED] How to Unlock iPhone 14/13/12/12 Pro (Max)/mini without Face ID/Passcode?
Upgrading Your Phone? 16 Things to Do When You Get a New Phone
How to Factory Reset iPhone without Passcode in 3 Easy Ways?
Ultimate Guide to Reset Restrictions Passcode on iPhone 13/12/11/Xs Max/XR/X/8
How to Control iPhone with Broken Screen Effortlessly? [Ultimate Guide]