How to Reset iPad without Password? (4 Ways Available)
Although passwords help in protecting personal data, they also create an inconvenience to most people. For example, you were unable to reset your iPad when you forgot the password. This is also a common problem that many iPad users encountered. Then how to reset iPad without password? To achieve this goal, you have 4 options - using third-party software, Find My iPhone, iTunes or Recovery Mode.
You may want to know: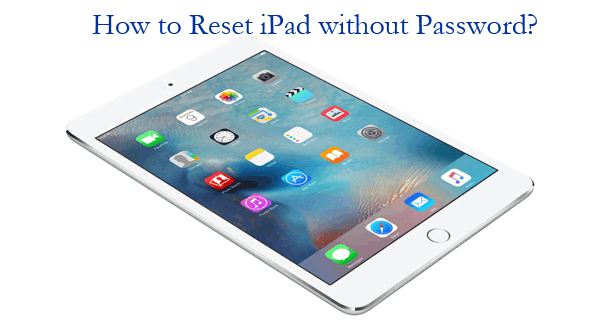 Want to know how to reset your iPad by using these 4 methods? Read on and you will get the answers.
1. How to Reset iPad without Password by Using iOS System Recovery Tool?
To reset iPad without passcode, the best way is to use a third-party software called iOS System Recovery. With it, you are able to reset your iPad to factory settings without using a passcode. In addition, it is also good at fixing system issues, such as an iOS device stuck at Apple logo, Recovery Mode, DFU Mode and more.
Just don't hesitate to download and install this software onto your computer by clicking the icon below:
Then you can go with the steps below to reset your iPad without password:
Step 1. Launch the software on your computer and connect your iPad to the PC.
Step 2. Choose the option "iOS System Recovery" and click on the "Start" button.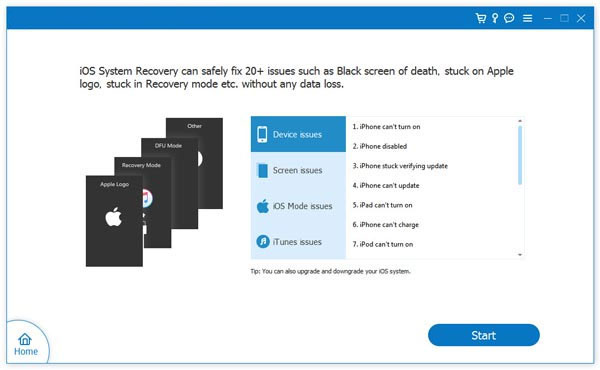 Step 3. Go with the on-screen prompts to boot your iPad into Recovery Mode or DFU Mode.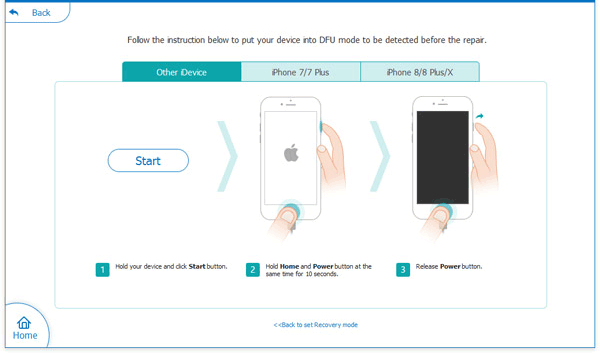 Step 4. Tap on "Advanced mode" > "Confirm" > choose the "Device Category", "Device type" and "Device model" of your iPad (Update your iOS version if needed).
Step 5. Hit the "Repair" button located at the lower right corner of the interface and the program will start fixing and reset your iPad.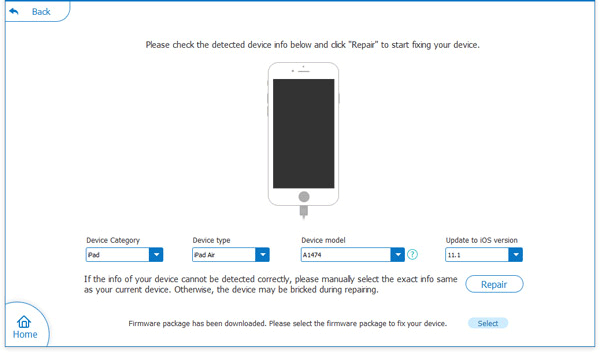 2. Reset iPad without Passcode via Find My iPhone
Find My iPhone is a great tool on iCloud that one can use to easily reset iPad password. The process is simple but you'll be required to back up your iPad first. This is because this method will clean up your device. Now let's see how to reset iPad with Find My iPhone:
Step 1. Visit the official website of iCloud on your computer and then log in with your Apple ID.
Step 2. Go to the "Find My iPhone" section and continue choosing "All Devices".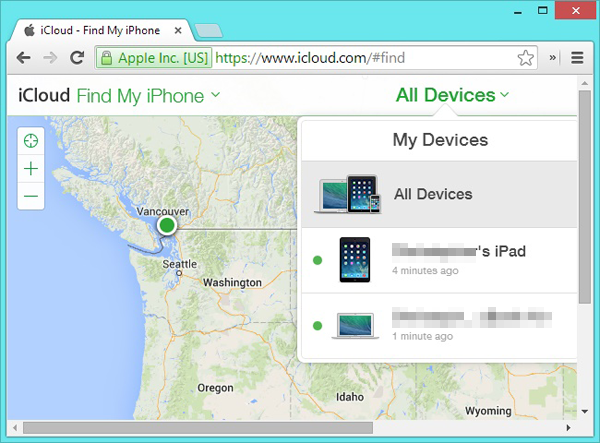 Step 3. After that, all Apple devices related to the Apple ID will be displayed. Just tap on your iPad's name.
Step 4. Now 3 options will pop up for you to choose. Here you just need to tap on the option "Erase iPad".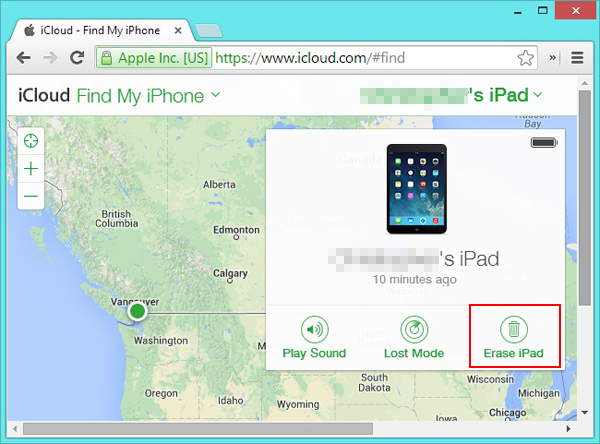 You can also click to know:
3. Reset iPad without Password on Trusted Computer
Supposed that you have connected your iPad to iTunes and trusted a computer beforehand, then you can select to reset your iPad on this trusted computer now. Here is how:
Step 1. Make sure you have the latest version of iTunes on the trusted computer. If not, you can easily update it.
Step 2. Open iTunes and then connect your iPad to the trusted computer.
Step 3. After a successful connection, you can click the phone icon located at the upper left corner of iTunes.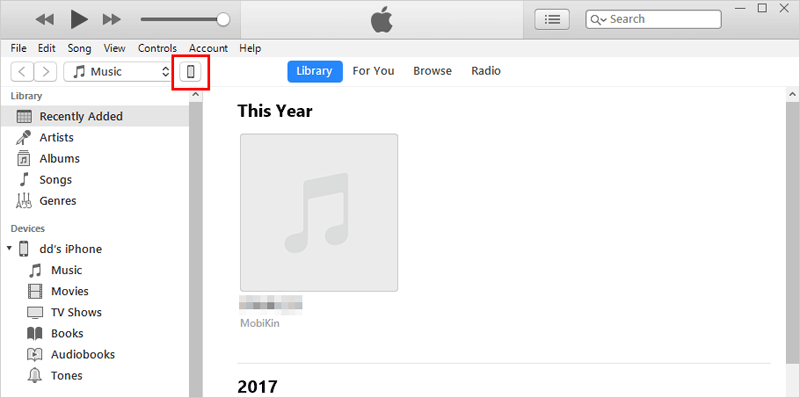 Step 4. Select "Summary" in the left panel and then choose "Restore iPad..." in the right column.
Step 5. Confirm your choice and wait for the reset process to complete.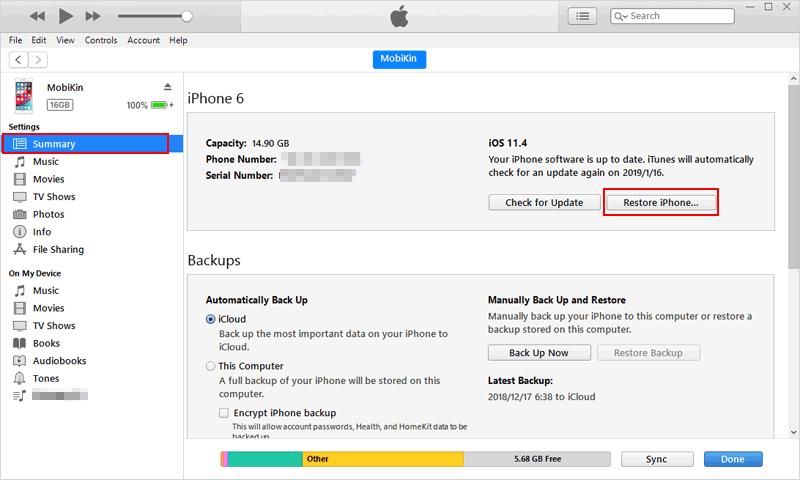 4. How to Reset iPad without Password in Recovery Mode
Another way to reset iPad without passcode is to boot your iOS device to Recovery Mode and then reset your iPad in this mode. However, this does not mean that you complete the reset on your iPad directly. By using this way, you still need to connect your iPad to iTunes. The detailed steps are as follows:
Step 1. Launch iTunes on your computer.
Step 2. Power off your iPad and then hold down the "Home" button of the device. At the same time, please connect your iPad to computer. During the connecting process, please do not release the "Home" button until you see the iTunes logo appears on your iPad's screen.
Step 3. After that, iTunes will recognize the connected device automatically and prompt you that there is a problem with the iPad that requires it to be updated or restored. Just tap on "Restore" in this window and it will start resetting your device.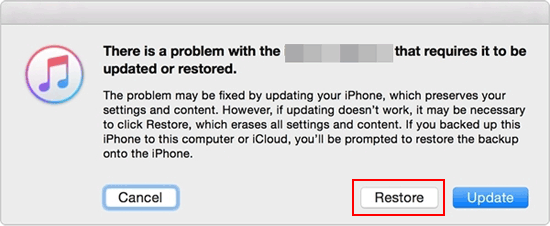 Maybe you also want to know:
How to Reset iPad by Permanently Erasing Everything on It?
Resetting iPad is actually to erase all contents and settings on the device. So here, you can also select to wipe off everything on your iPad to realize your goal. And if you wish to permanently erase your iPad data, then you need to ask MobiKin Eraser for iOS for help. With it, you are capable of removing everything on your iPad with one click and all the erased data will be unrecoverable. If you are interested in it, you can click the icon below to get the tool.
To get more details about erasing iPad or iPhone, please go to the page: How to Erase iPhone/iPad>>
After the reset, all the contents and settings on your iPad will be erased. So before starting the resetting process, don't forget to transfer your iPad data to PC or other devices for backup.
Final Words
That's all for how to reset iPad without password. You can choose the way that you most like and go with the steps to reset your device. All these methods are easy to follow and 100% secure so you don't need to worry about the technical difficulty, device damage or data loss. And if you have any question or idea about this tutorial, please leave your comment to let us know.
Related Articles:
4 Solutions to Erase All Content and Settings from iPhone
Wipe iPhone Remotely When It's Stolen/Lost
3 Ways to Recover Deleted iMessages (High Success Rate)
How to Recover Recorded Videos from iPhone?
Definitive Guide on How to Restore iPhone Data after Factory Reset