Found a Lost iPhone? How to Unlock It Easily [4 Top Tips]
"I found an iPhone 12 on a sidewalk. I kept it switched on for days, waiting for someone to call it. No one did. Now it is marked as lost, and iCloud is locked. What can I do?" -- from Quora.
The next second is always full of mystery and unknown to us. For example, when you are jogging in the park, you suddenly find an iPhone near the grass, which dissipates the bad luck of the recent week. Next, it is very meaningful to work out what to do with a found iPhone because its owner may be anxiously looking for it.
So, "I found an iPhone; how do I unlock it for legitimate purposes?" Before answering this question, let's take a look at what you may also be concerned about.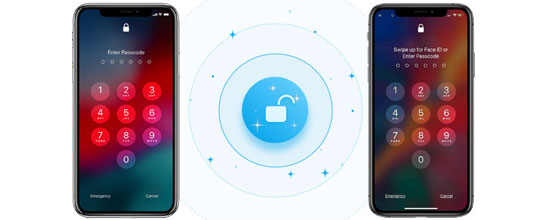 Section 1: What to Do with a Found iPhone?
1. Is it illegal to keep a lost iPhone?
Morally, it is not in your best interest to let the iPhone be yours. Possibly, its owner will want it back, and owning it doesn't necessarily mean you have its legal rights.
2. How to find the owner of the found iPhone?
Does the found iPhone have any battery left? It's best to keep the device on and with sustainable power. (iPhone battery draining fast?)
Check the Medical ID for more info: This can provide medical info to first responders, and you'll get more clues about its previous owner's identity.
Is the found iPhone in Lost Mode? Look for information and contact the original owner of the phone with any details you learn.
Ask Siri for help: Press and hold the "Home" button to activate Siri. Then you can say, "Hey Siri, call my WiFi, read my call logs, who owns this iPhone, or what's my email".
Snap a photo: Activate the camera icon to access it and take a photo of your contact details. Luckily, the owner will find the image from an iCloud Photos account.
Reach out to the carrier: Remove the owner's SIM card to note down the operator and the number displayed on the card. Then, contact the carrier to get in touch with the phone owner.
3. Can I unlock a found iPhone?
If you got in touch with the found iPhone's previous owner before helping unlock it, or you're the original owner of it, please read on for the practical solutions. By the way, it should be noted that we do not encourage any infringement of others' privacy for any reason.
You Might Also Need:
Section 2: How to Unlock a Found iPhone with iOS Unlock
Before we begin this section, we give all our readers full confidence that you are kind enough for any actions. And users get to know the product - iOS Unlock for every legitimate purpose. With it, you will fully access the found iPhone phone. Specifically, it is a tool to unlock all kinds of iPhone locks, covering lock screens, Apple ID, iCloud activation lock, MDM, etc.
What makes iOS Unlock so popular?
Unlock a found iPhone to let you get full access to it.
Bypass 4-digit passcode, 6-digit passcode, Face ID, Touch ID, and Screen Time Passcode.
Eradicate or bypass MDM on iPhone/iPad with zero data loss.
Remove Apple ID and iCloud activation lock without phone numbers.
Compatible with almost all iOS devices, including iPhone 14/13/13 Pro (Max)/13 mini/12/12 Pro (Max)/12 mini, iPhone 11/11 Pro/11 Pro Max, iPhone X/XR/Xs/Xs Max, iPhone 8/8 Plus, iPhone 7/7 Plus, iPhone 6/6S/6 Plus, iPod touch, iPad, etc.
It won't track your privacy.
I found an iPhone; how do I unlock it with iOS Unlock? Below is the step by step guide:
Step 1. Run the program and choose the "Screen Unlock" option
Have iOS Unlock installed after the download on a computer. Then select the "Screen Unlock" option from the initial screen.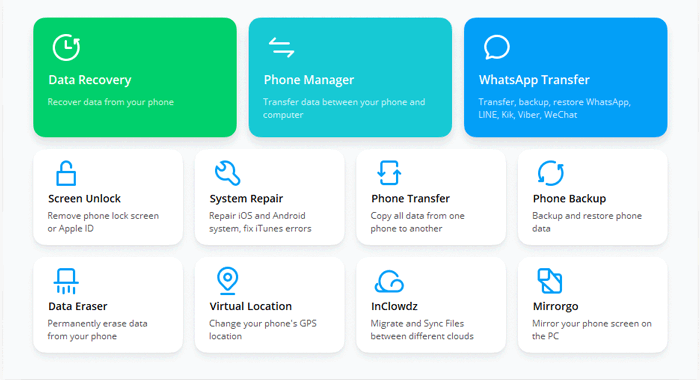 Step 2. Link iPhone to computer and select "Unlock iOS Screen"
Use a USB cable to connect your iPhone to the computer and wait until it is detected. Afterward, click "Unlock iOS Screen".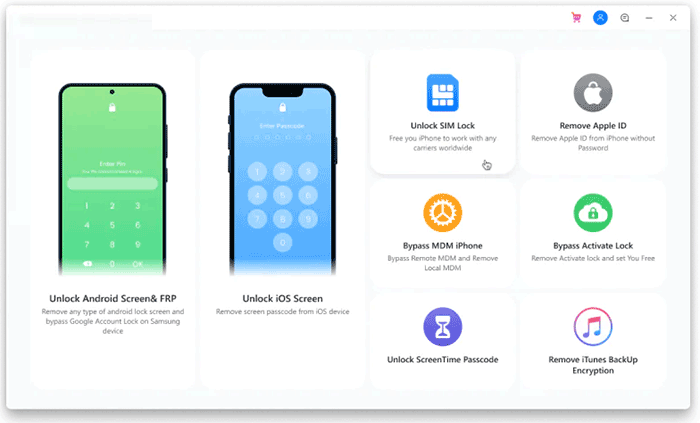 Step 3. Put iPhone into Recover mode or DFU mode
Boot your found iPhone to the "Recovery Mode" or "DFU Mode" by following the on-screen instructions.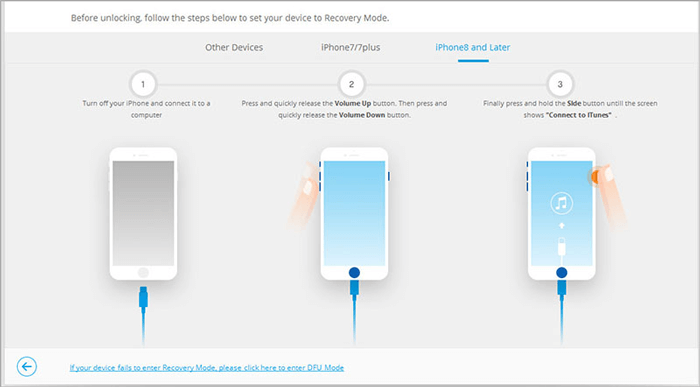 Step 4. Download the firmware package for your iPhone
After that, please check your iPhone model and system version. Then, click "Download" to download and verify the firmware package.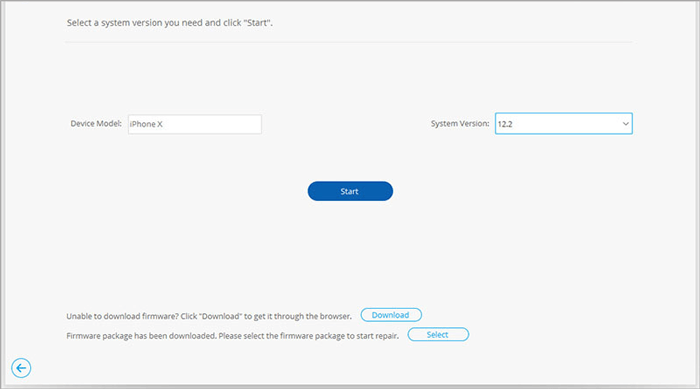 Step 5. Unlock a found iPhone immediately
Next, click "Unlock Now" to start unlocking your iPhone immediately. Once done, you can restore your iPhone backup if any.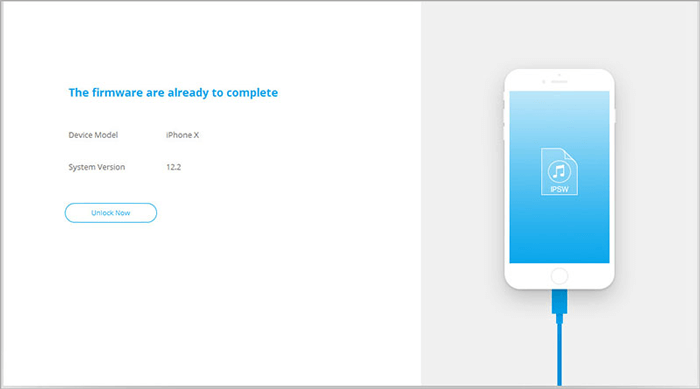 Section 3: How to Erase a Found iPhone with iTunes
Apple officially helps unlock an iPhone through iTunes. This will make you lose all the settings and other content on the phone. After that, the tool will keep the iOS version intact. Before the job, please make sure you can turn off "Find My iPhone" with an Apple ID logged in.
I found an iPhone; how do I reset it with iTunes?
Install the latest version of iTunes on your computer before launching it.
Head to the found iPhone's "Settings" > [your name] > "iCloud".
Disable "Find My iPhone" and link your iPhone to this computer via USB.
When iTunes recognizes your device, select the iPhone icon.
Navigate to "Summary" > "Restore iPhone".
Tap "Restore" and confirm the action. (iPhone stuck on restore screen?)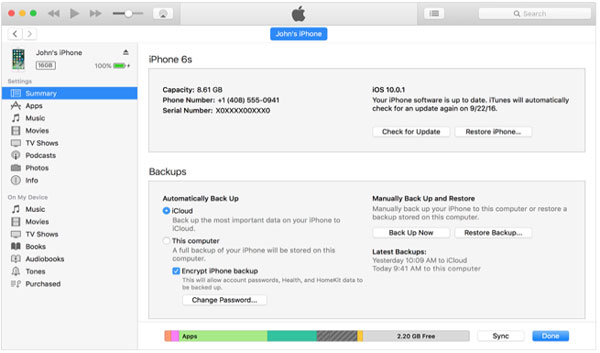 Know More:
Section 4: How to Unlock a Found iPhone via iCloud
It's also a good idea to get into the iCloud page online before unlocking a found iPhone with the service. But please note that if you cannot provide the correct Apple ID and password, you won't be able to complete the unlocking. Here's how to erase/unlock a found iPhone with iCloud:
Go to iCloud.com on your computer and sign in with your Apple ID and password.
Hit "Find My" from the list of apps.
Reconfirm your sign-in, and a map with all the current Apple products will appear.
Choose the found iPhone; then, you'll see a page with "Play Sound, Lost Mode, and Erase iPhone".
Select "Erase iPhone".

Input the Apple ID credentials again to erase your iPhone.
Then follow the prompts to set up your device as a new one.
Section 5: How to Reset a Found iPhone in Recovery Mode
Apple lets iDevice users factory reset an iPhone via Recovery Mode. Else, you can also utilize the mode to fix a broad range of iOS issues without hassle. To start with, you have to enter Recovery Mode on your iPhone, depending on your device model.
How do I unlock a found iPhone in Recovery Mode?
Open iTunes on your Windows PC (or Finder on a Mac).
Now, connect found iPhone to the computer via USB.
Put your iPhone into Recovery Mode (For iPhone 6S or earlier, press the "Home", "Side", and "Top" buttons simultaneously; for iPhone 7/7 Plus: hold the "Top", "Side", and "Volume Down" buttons together; for iPhone 8 or newer: press "Volume Up" and release it, press "Volume Down" and release it, and press and hold "Side").

When your iPhone is in Recovery Mode, locate your iPhone in iTunes/Finder.
A message will ask you if you want to get your iPhone restored.
Tap the "Restore" option to restore your iDevice.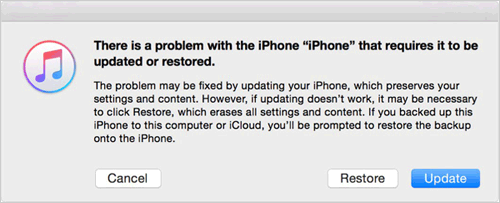 Last Words
After getting a found iPhone, we hope its owner gets it back as soon as possible, and we're not opposed to any non-malicious unlocking. Yet, sometimes you cannot get in touch with its owner after a long time; let's say it is a carrier-locked device. Further, it doesn't mean much to you after unlocking the screen lock or Apple ID. At this point, there is nothing wrong with looking for its next owner in the private market, legally and morally.
Related Articles:
Can You Unlock a Stolen iPhone? Yes, But Not Recommended
Must Change iPhone Passcode: Fix Passcode Requirement with 7 Solutions
4 Ways to Remove Activation Lock without Previous Owner/Password
How Much to Unlock iPhone? All You Want to Know about iPhone Unlock.
How to Back Up iPhone to Windows 11/10/8/7? [Way 1 Is the Quickest]
How to Recover iPhone Photos after Factory Reset without Backup [Must Know]