OPPO A3s Pattern Unlock: How to Unlock OPPO A3s Pattern/Password/Pin?
Almost everyone has undergone rough days when the password/pattern on an Android phone is forgotten, and frequent password changes are often accountable for it. For instance, if you have an OPPO A3s mobile phone, you won't be able to use it, assuming you cannot enter the correct pattern or password on it. If, unfortunately, that's exactly what happened to you, how to perform OPPO A3s pattern unlock?
Stay composed! This post is going to share with you five trustworthy ways to get you out of the deadlock.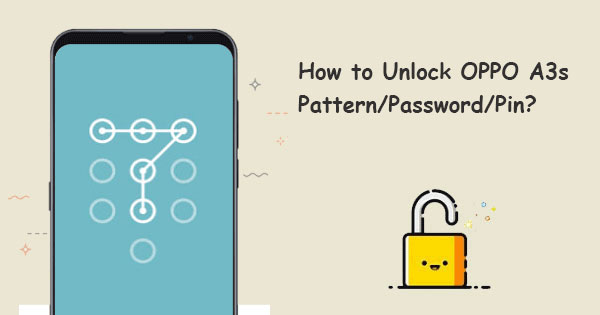 Method 1: How to Unlock OPPO A3s Pattern Lock with Android Unlock
Would you like to quickly unlock your OPPO A3s in all instances? Android Unlock is amongst the top list of solutions available for you. It could be the most trusted program for almost all Android phones or tablets, for it can remove various authentications from Android with foolproof operations in minutes.
Key highlights of Android Unlock:
Bypass all types of screen locks, including password, pattern, PIN, and fingerprint.
Unlock some Samsung and LG phones with zero data loss.
Easy to operate; quick and safe unlocking.
Work smoothly on almost all Android devices, containing OPPO F21/F19/F11, R21/R19/R17/R15/R13/R11, Reno 4/Reno 3/Reno 2, A73/A57/A9/A8/A7/A6/A5/A4/A3s, Find X6/X5/X3/X2, etc. as well as Samsung, Huawei, Xiaomi, Lenovo, LG, Motorola, OnePlus, etc.
It won't disclose your privacy.
Here's the OPPO A3s pattern unlock tool download:

How to unlock OPPO A3s pattern via Android Unlock?
Note: Before we start, it's essential to back up your OPPO phone, as this tool may delete the items on your device during unlocking.
Step 1. After installing and opening the program on your computer, choose "Screen Unlock" from the interface.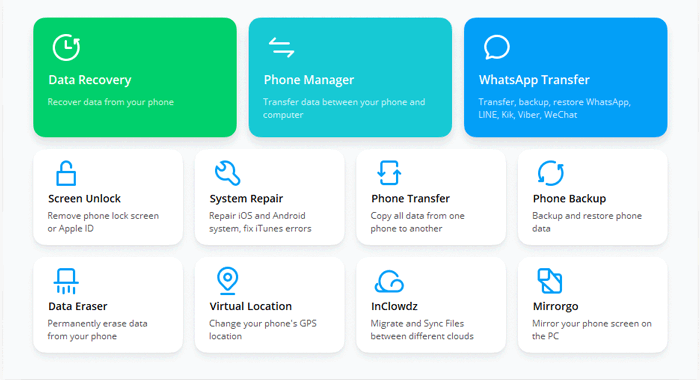 Step 2. Connect your OPPO phone to the computer through a USB cable and tap "Unlock Android Screen" on the screen.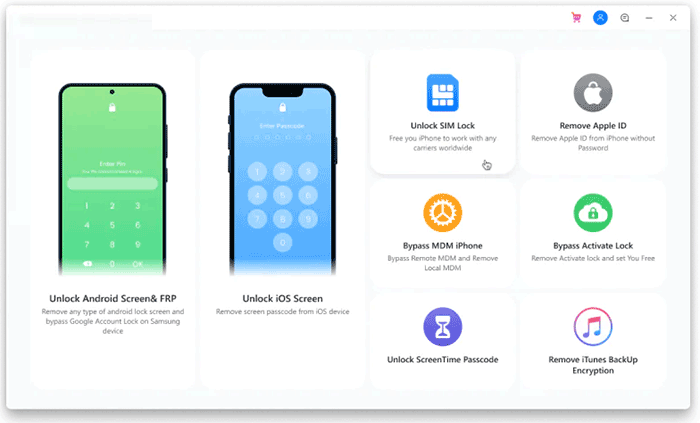 Step 3. Select the correct phone model from the list. For OPPO mobiles, you need to choose "I can't find my device model from the list above". Press "Next" to continue.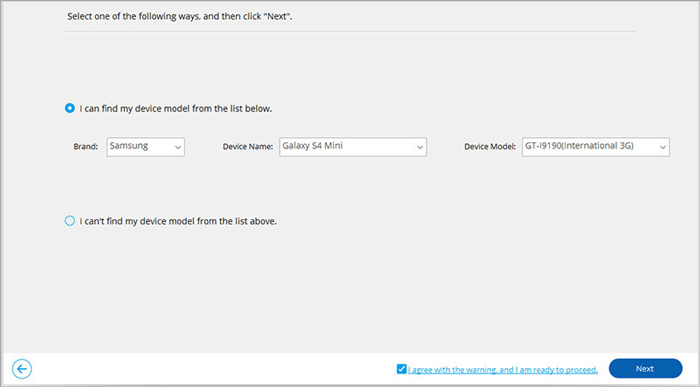 Step 4. Then this software will start to identify your device and enable the lock screen removal function. After the configuration is over, you can click "Unlock Now".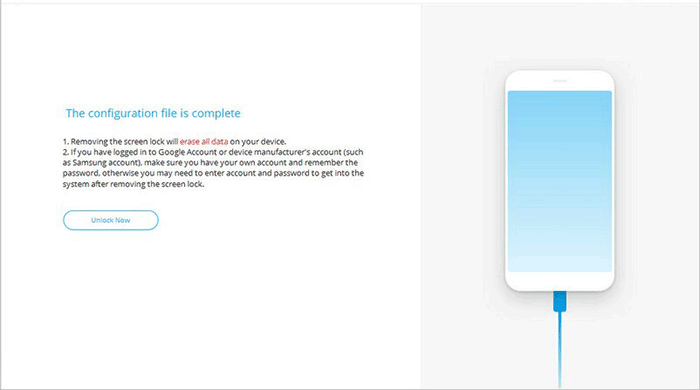 Step 5. Follow the instruction on the interface below to enter Recovery Mode and then click "Next".
Note: You can select "phone with Home button" or "phone without Home button" from the program interface to find the steps that are suitable for your phone to get into Recovery Mode.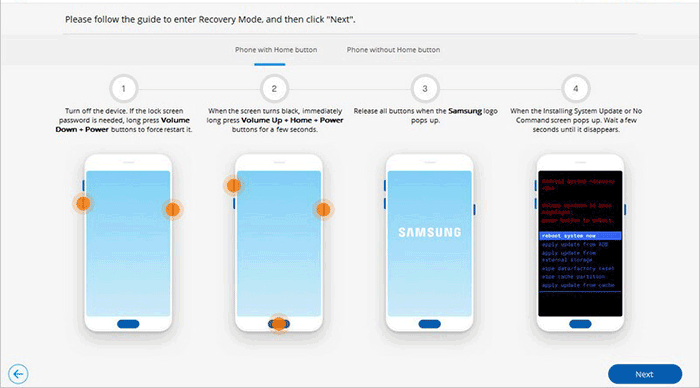 Step 6. Follow the hints on the interface of this software to wipe all of your phone's settings.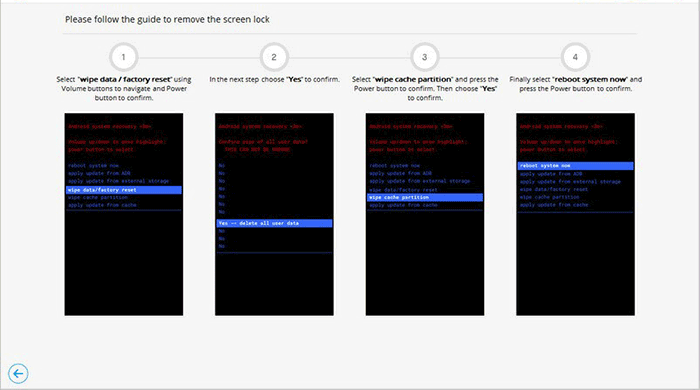 Step 7. Soon, you will see that the screen lock has been removed from your phone successfully. Then click "Done".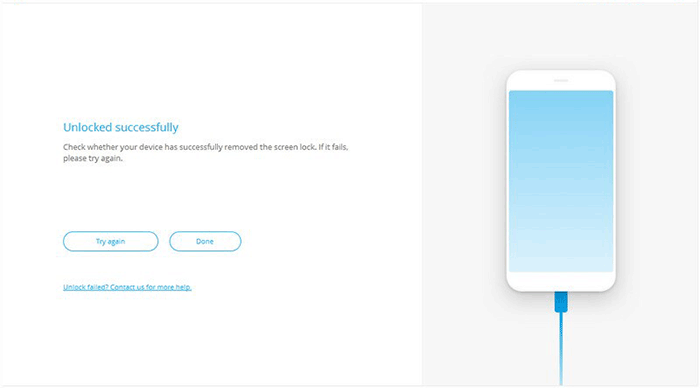 You May Also Like:
Method 2: How to Unlock OPPO A3s Password via MSM Download Tool
MSM Download Tool is an alternative program for OPPO A3s pattern lock removal. It can be used to download firmware onto your device, through which you can remove OPPO's pattern or password.
How to remove OPPO A3s pattern lock with MSM Download Tool?
Download flash tools and files on a computer and extract all files.
Copy all the extracted and paste them into the "flash-file" folder.
Open "MSNDownloadTool.exe" to start the installation.
Enter the name and password after purchasing the tool.

Once the installation is done, click the "Start All" button and wait for some time.
Connect your OPPO A3s phone to the computer via USB cable.
Press the Volume Down and Power button.
Upon a successful connection, the "Qualcomm HS-USB QDLoader 9008 port" will turn up under "Ports" in the device manager of the PC.

The tool will detect your device in "ELT Mode" and launches flashing immediately.
The unlock should take a few minutes as MSM Download Tool will install new firmware on your device.
Method 3: How to Unlock OPPO A3s Pattern/Pin by Hard Reset
Obviously, it's pretty easy to unlock OPPO phones through a hard reset. However, you may lose all your OPPO files that are stored in the internal storage after the unlock.
OPPO A3s pin/pattern unlock. Here are the steps:
Power off your OPP A3s phone and make sure the battery is charged at least up to 50%. (OPPO battery doesn't perform well? Try to optimize battery for Android)
Press and hold "Volume down" + "Power" keys simultaneously until the OPPO logo appears on your screen.
Use the volume keys to navigate to the "wipe data/factory reset" tab.

Next, press the "Power" key to start the hard reset.
Know More:
Method 4: How to Remove OPPO A3s Pattern Lock via Google Find My Device
Google Find My Device, previously known as Android Device Manager, can be used to unlock OPPO devices remotely on condition that you enabled "Find My Mobile" and "Location" on your OPPO A3s.
How to make OPPO A3s pattern unlock online via Google Find my device?
Go to the webpage of Find My Device on any phone or computer.
Log in to your Google account of the OPPO A3s. (how to unlock Android phones without a Google account?)
Select the device from the left side, and you'll reach the screen saying PLAY SOUND, LOCK, ERASE.
Click on "ERASE".

Draw a new lock screen pattern or enter a new password.
Tap "Lock" again.
Wait a moment, and your OPPO A3s should be unlocked.
Method 5: How to Unlock OPPO A3s Pattern Lock by Answering Security Questions
You can reset your OPPO phone by answering security questions you've previously set, assuming it is running Android 4.4 or older.
How to access OPPO without OPPO A3s pattern/password unlock tool by answering security questions?
Turn on your OPPO A3s phone.
Attempt wrong patterns 5-6 times until the Forgot pattern sign appears.
Click the Forgot option.
Tap the Answer question prompt.
Answer all your security questions to remove the authentication.
A confirmation dialog box will show up; click Yes to create a new pattern or password.
Frequently Asked Questions about OPPO A3s
Q1: Does My OPPO A3s Have a Fingerprint?
No, OPPO A3S doesn't come packed with a fingerprint sensor.
Q2: How to Change OPPO A3s Pattern?
Run OPPO's "Settings" app.
Click Face and Passcode > Lock Screen Passcode.
Draw the current pattern on the phone.
The lock screen setting will be activated immediately.
Finally, click "Modify" to change to a new pattern.
Q3: How Can I Format My OPPO A3s?
Disable the pattern lock and then power off your device.
Press and hold the Volume Up and Power key until your device boot into Recovery Mode.
Select English > Wipe data two times > Reboot.
The Bottom Line
That's all! We hope you can now unlock your OPPO A3s after going through the feasible ways above. Well, what's the most desirable approach do you think? Personally, Android Unlock can be the preferred option. For one thing, it is a great OPPO A3s pattern unlock solution, boasting a high success rate. For another, it is committed to unlocking various types of Android locks easily in all circumstances.

Related Articles:
5 Most Popular Android Phone Unlocking Software [Must-Read]
6 Safe Methods to Unlock OPPO Phone without Password/Pattern Lock
5 Reliable Methods to Back Up OPPO Phone Contacts to Computer
How to Transfer Data from iPhone to OPPO in Simple Clicks?
OPPO to Vivo Data Transfer: How to Copy Data from OPPO to Vivo?