Step-by-step Guide to Enable USB Debugging on OPPO Phones
OPPO mobile phone is equipped with the Android OS, which is the most popular and widely used mobile operating system today. When you need to connect your OPPO phone to the computer and copy files from OPPO phone to computer, or synchronize data from the computer to the OPPO phone, you need to set up your OPPO phone and enable the USB debugging mode accordingly.
So, What is USB debugging, and how to turn on the USB debugging mode on the OPPO phone, including OPPO A9/A7/A7X/A5/A1, R17/R15/R15X/R11S/R9S, K3/k2/K1, F1/F1 Plus/F3/F3 Plus, etc.? All answers are in this article.
Here is the tutorial about how to enable USB debugging on OPPO phones:
Why I Need to Enable USB Debugging Mode?
USB debugging is a mode that grants you access to the device. When you need to have system-level permissions on your phone, for example, coding a new application, connecting an Android device to the computer for data synchronization, refreshing any files, etc., turning on USB debugging is an essential step. You can also use some third-party tools, such as MobiKin Assistant for Android, to better manage your phone.
All in all, the USB debugging mode is a very important and useful tool for any Android user with an exploratory spirit. It is a way to facilitate a connection between an Android device and a computer. Our site provides professional and detailed steps to enable USB debugging for almost all Android brands. If you are using OPPO A9/A7/A7X/A5/A1, R17/R15/R15X/R11S/R9S, K3/K2/K1, F1/F1 Plus/F3/F3 Plus, and any other OPPO mobile phone, then please read on.
How to Enable USB Debugging on OPPO Phones?
Step 1. Unlock your OPPO phone and go to Settings. Scroll down the screen and open About Phone.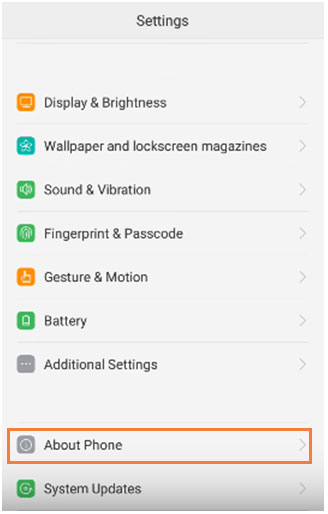 Step 2. Under About Phone, find the "Version" or "Build number" and tap seven times on it. After that, you will get a message on the screen that "You are now a developer!". Ok, you have enabled the developer option on your OPPO phone successfully.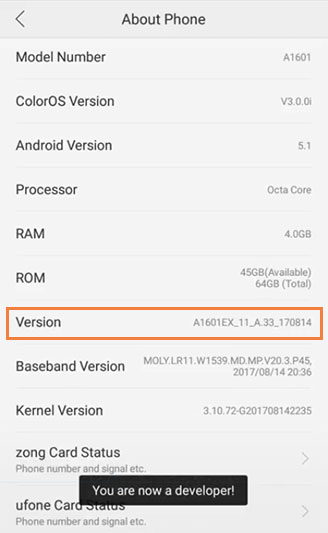 Step 3. Tap on the "Back" button from the top left corner to go back to "Settings". Scroll down to choose the "Additional Settings".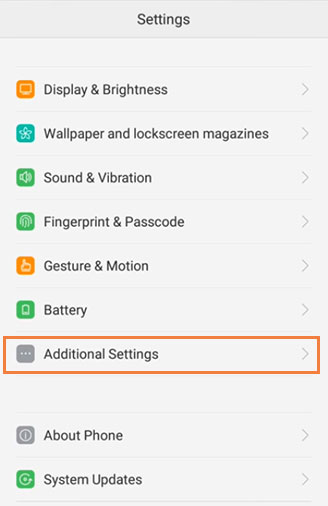 Step 4. Under Additional Settings, touch the "Developer Options".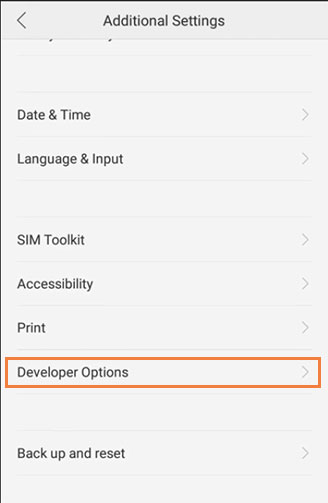 Step 5. At this time, a message box will pop up on the screen, which requires you to enter the verification code shown on the picture to make sure you need to enable these settings. After entering the verification code, click "Continue" button to go to the next step.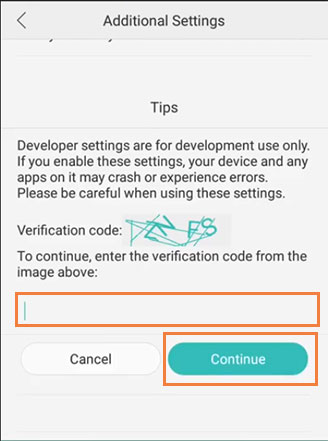 Step 6. Turn on "Developer Options".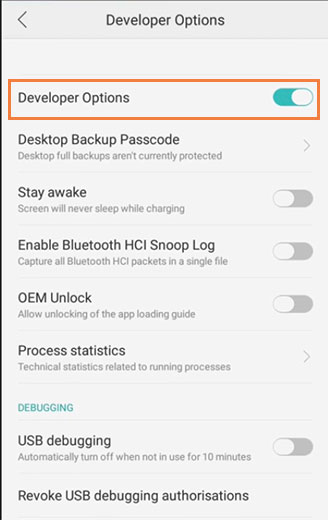 Step 7. Slide the "USB debugging" button to "On" and click "OK" on the pop-up message asking you whether "Allow USB debugging".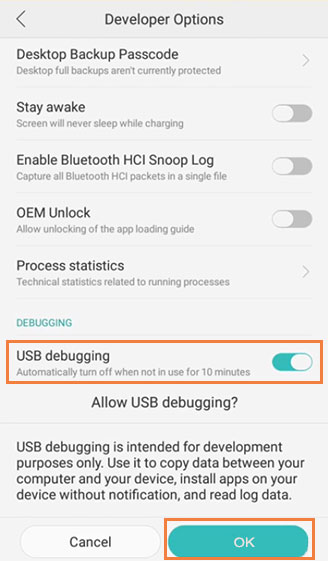 Congratulations that you have successfully debugged your OPPO phone.
Ask Our Support Team for Help
If you fail to turn on USB debugging on your OPPO phone after following the steps above, then you can contact us via the email: support@mobikin.com with the following information:
- What's your phone model?
- What's the OS version of the device?
If you have met other problems while using our products, please go to the Product FAQ page to search for solutions.