5 Effective Ways to Unlock Motorola Phone Password without Factory/Data Reset
You might be one of the many individuals who have forgotten the Motorola phone password and are looking for ways to unlock the device without restoring to a factory reset. Thus, Is there any universal unlock PIN/program for Motorola on Android? OK, in this tutorial, we will explain how to unlock Motorola phone password without factory reset in 5 popular ways. Understanding these methods can save you from the anguish of data loss and the inconvenience of starting over.
Before we dive into the details, please note that it's always better to back up your Motorola phone prior to attempting to unlock it.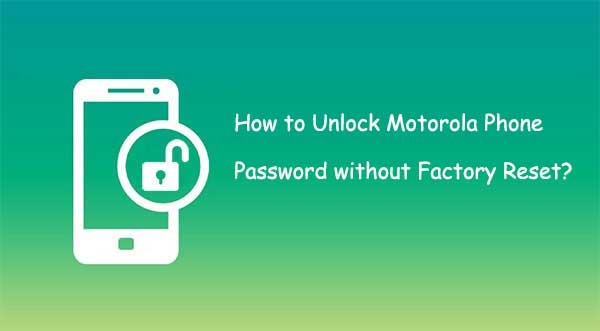 Way 1: Unlock Motorola Phone Password without Factory Reset via Android Unlock
Searching for a straightforward way to unlock your Motorola phone while safeguarding your privacy? Android Unlock is the ideal solution. This product lets you easily unlock various screen locks within seconds. It requires neither personal information nor technical expertise, ensuring a smooth experience with just a few clicks. Recognized as the leading Android unlocking software choice, it is cost-effective and focuses solely on practicality.
What can Android Unlock help you with?

How to unlock a Motorola phone without the password/factory reset via Android Unlock?
Step 1. Initiate the unlocking software on your computer
After you've installed and launched the program on your computer, select "Screen Unlock" from the initial interface.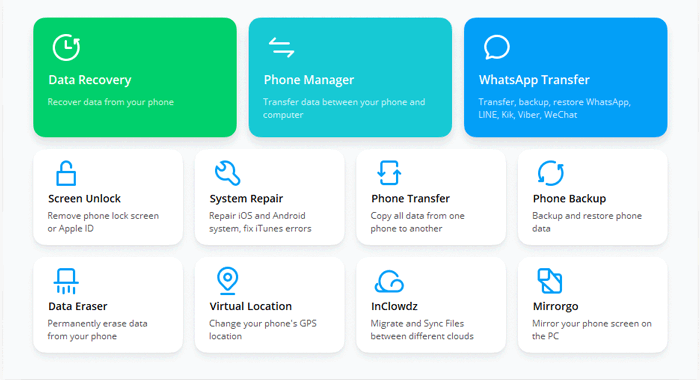 Step 2. Pick the "Unlock Android Screen" module
Connect your Motorola phone to your computer using a USB cable and click "Unlock Android Screen" on the screen.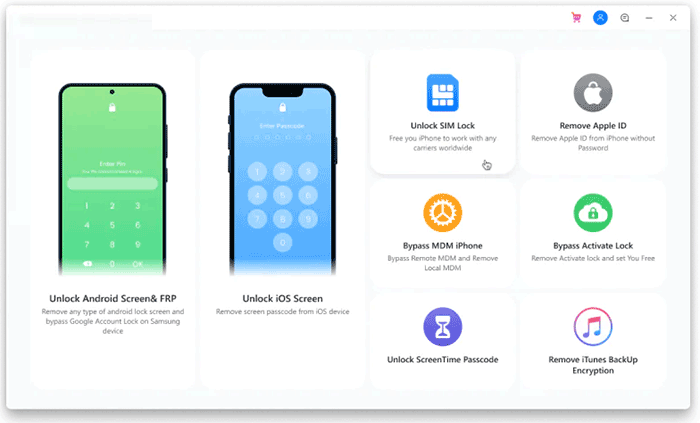 Step 3. Put your Motorola phone into Download Mode
Choose your specific Moto model from the provided list. Then, click "Start" and carefully follow the straightforward on-screen instructions to place your phone into Download Mode.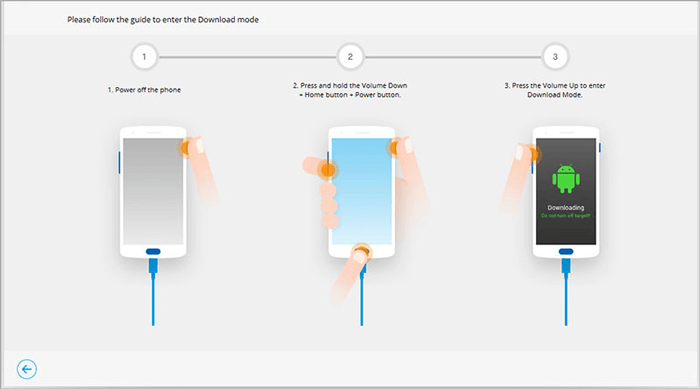 Step 4. Get the recovery package for your device
Once the program detects that your phone is in that mode, it will automatically download a recovery package onto the locked device within a few minutes.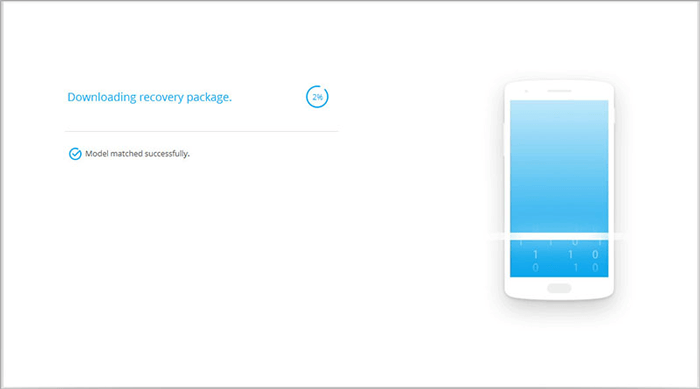 Step 5. Unlock Motorola phone password without obstacle
When the recovery package has been successfully downloaded, the software will notify you. Simply click "Remove Now" to initiate the process of removing the screen lock.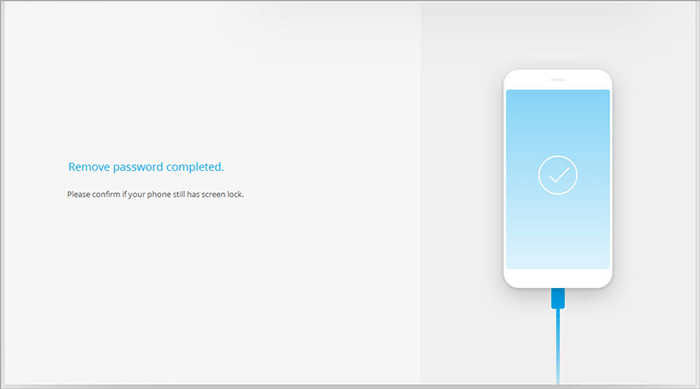 Click to See:
Way 2: How to Unlock Pattern Lock on Motorola without Data Reset via Forgot Pattern (Android 4.4 or Older)
This approach offers greater simplicity, but it exclusively works with Android versions 4.4 or earlier. Therefore, it's essential to verify the compatibility of your Android version before attempting. Through the task, you can unlock your Motorola phone directly without the need for additional third-party tools or computers.
How to get into a Motorola phone that is locked with Forgot Pattern?
Note: What is Motorola master unlock code? Dial the code (e.g., 787090), access the unlocking menu, select "Yes", and enter the unlock code. Alternatively, employ online services like Instant Unlock by submitting your IMEI number and following instructions. Keep in mind that unlocking may void the warranty and harm your device, so be cautious.
Way 3: How to Bypass Pattern Lock on Motorola without Factory Reset via Find My Device
To utilize this method successfully, ensure you have a functioning Google account logged into the Android device you wish to bypass, and confirm that "Find My Device" is enabled on the device. Learn how to unlock Motorola phone without PIN/password with Find My Device (Previously known as Android Device Manager):
For Android 7.1 or earlier, try these steps: Visit Google's Find My Device, sign in to your Google Account associated with the Motorola phone, select your Motorola device from the list, choose "Lock" from the options, set a new password, wait for synchronization, and unlock your phone with the newly set password.
You Might Also Enjoy:
Way 4: How to Unlock PIN Lock on Motorola without Data Reset via ADB Tool
Android Debug Bridge (ADB) is a command-line utility that facilitates communication and control between a computer and an Android device. It is an integral component of the Android Software Development Kit (SDK) and serves various functions, including the potential to unlock your Motorola G11/G10/G9/G8/G7.
Please be aware that this approach may not be compatible with every device or Android version, and it necessitates the prior activation of USB debugging on your phone.
How to get Motorola password bypassed with the ADB tool?
Get Minimal ADB and Fastboot Tool on your computer.
Or download Android SDK Platform Tools from the official Android developer website (https://developer.android.com/studio/releases/platform-tools).
Extract the downloaded ZIP file to your machine.

Connect your Motorola phone to your system via USB.
Open a command prompt (Windows) or terminal (macOS and Linux) and navigate to the "platform-tools" folder.
Check if your phone is recognized by running adb devices.
Remove your phone's password, PIN, or pattern lock with adb shell rm /data/system/gesture.key.
Disconnect your phone and restart it. You can now access your device without a password. (How to access a locked Android from a PC?)
Immediately set a new password, PIN, or pattern for security, as this temporary unlock will revert upon the next restart.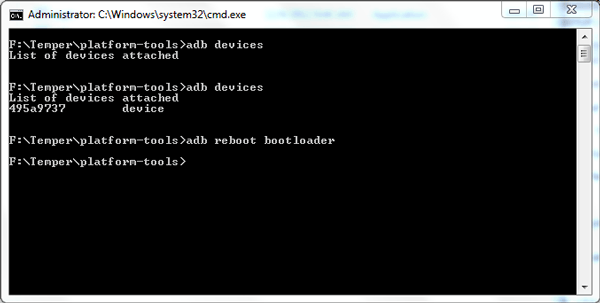 Way 5: How to Get into a Motorola Phone without Factory Reset by Contacting Your Carrier
In addition to the previously mentioned unlocking methods for Motorola phones, you can also get in touch with your phone carrier if your device is tied to a specific network provider.
How to unlock Motorola phone by resorting to Carrier Support?
Provide the carrier with the necessary information, such as your phone's IMEI number (you can find this by dialing *#06# on your phone or in the phone's settings) and your account details.
The carrier will then guide you through the process, which may include paying off any outstanding balances or meeting specific eligibility requirements.
Once approved, they will provide you with an unlock code or unlock your phone remotely.
Unlocking your phone may void your warranty, so consider this before proceeding. And there may be certain conditions or contract requirements that must be met. Else, you can also visit a professional repair shop or an authorized Motorola service center for expert assistance in unlocking your phone without data loss. Note that there may be associated costs.
People Also Ask about Motorola Phone Unlocking
Q1: What is Motorola default PIN code?
Attempt using "1234" to remove screen lock PIN on Android/Motorola. If this doesn't succeed, explore the previously mentioned techniques for unlocking, with or without a factory reset. Furthermore, for Sprint and T-Mobile Android devices, the default Android PIN is "1234," while it's "1111" for AT&T and Verizon devices. If your Android phone is locked, consider trying the Motorola factory reset PIN code once or twice.
Q2: How to SIM unlock a Motorola phone?
We have just gone through how to bypass Motorola PIN/screen/SIM lock without data reset. Here, some may need to know how to factory reset a Motorola device to let the phone get a full refresh in specific situations. (Quick Guide: Power off your Motorola phone; simultaneously press the "Home, Power, and Volume Up" buttons to enter Recovery Mode; use the "Volume" keys to navigate and select "Data/Factory reset"; confirm to perform the factory reset.)
Q3: How to disable screen lock on Motorola?
In certain cases, securing your device might not be necessary. For instance, with older devices repurposed as car media players or for kids' gaming, you might prefer not to use a screen lock. Just deactivate the screen lock on Motorola by going to "Settings" > "Security" > "Screen Lock". Then, enter your PIN or pattern and select "None" before you confirm.
The End
Just now, we gathered five clever methods to unlock Motorola phone password without a factory reset. Among them, Android Unlock stands out as a highly efficient and reliable solution. It allows you to regain access to your locked Moto phone without the need for complex technical skills, not just because it is fast, secure, and supports various types of screen locks. Finally, please leave a comment below if there are any queries, and we are glad to keep the conversation going.

Related Articles:
Simple Guide to Recover Deleted Text Messages on Motorola Android Phone
USB Debugging Tips: How to Simply Enable USB Debugging on Motorola Devices
How to Transfer Data from Motorola to iPhone 14 [5 Means in 2023]
Want to Fake GPS with No Root? 6 Programs You'd Better Know
Fix "Android Touch Screen Not Working - Can't Unlock" Issues in 12 Methods
Motorola Migrate Is Retired? Here Are 5 Best Motorola Migrate Alternatives for You