USB Debugging Tips: How to Simply Enable USB Debugging on Motorola Devices
Wish to manage or restore the data on Motorola with some third-party tools like MobiKin Assistant for Android, Doctor for Android or Transfer for Mobile? One important thing you need to do is to debug your device to ensure the success of the connection and recognition. Here is a tutorial about how to enable USB debugging on Motorola devices for your reference.
How to Enable Developer Options on Motorola?
The USB debugging mode of Motorola is under the "Developer options". And in all the devices running on Android 4.2 or later version, the "Developer options" is hidden. So for those who have not enabled "Developer options" beforehand, they need to unlock the option first. Here is how:
1. Unlock your Motorola device and go to "Settings".
2. Head to "About phone" under the "Settings" option.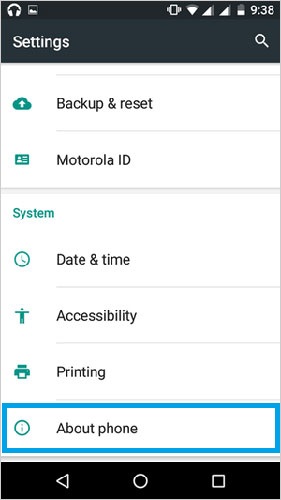 3. Find out the "Build number" option and tap on it for 7 times.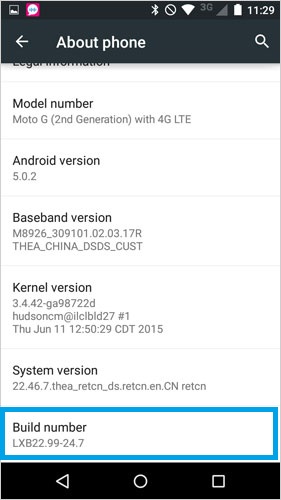 And now you are a developer and are able to debug the device.
How Can I Turn on USB Debugging on Motorola Devices?
After unlocking the "Developer options", you can turn on the USB debugging on Motorola devices easily:
1. Navigate to "Settings" > "Developer options".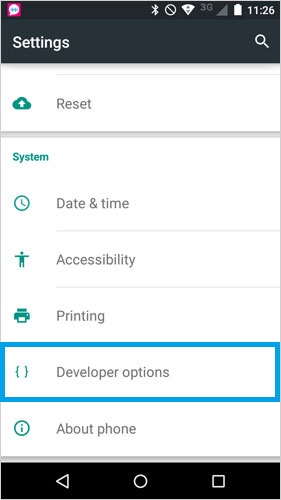 2. Slide to turn on the "Developer options" and mark the "USB debugging" to enable the mode.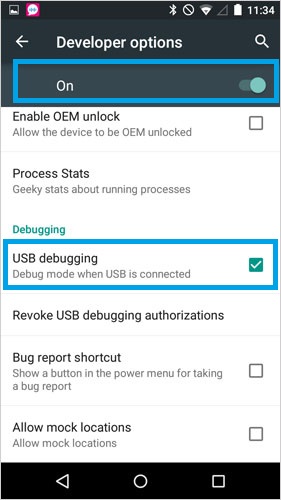 3. After debugging the device, you need to tap on "OK" if an "Allow USB debugging" window pops up.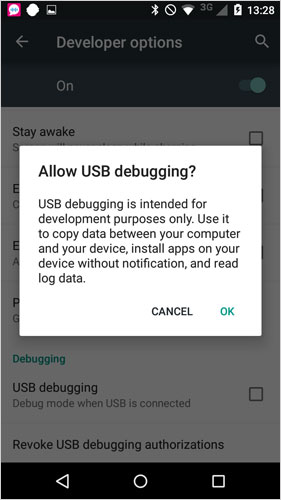 Are There Some General Ways to Debug Android Devices?
It is too tiring to search the debugging method for every mobile phone so some users may ask, "Are there some general ways to debug Android devices?". Certainly YES. The methods to open USB debugging on the same Android OS version are similar so that you can debug your device on the basis of the operating system of your device. You can click to learn the general debugging methods to ease the USB debugging process.
Ask Our Support Team for Help
If you fail to debug your Motorola device by using the methods above, you can contact us via the email: support#mobikin.com (replace # with @) with the following information:
- What's your phone model?
- What's the OS version of the device?
If you have met other problems while using our products, please go to the Product FAQ page to search for solutions.