Everything You Must Know about Screen Mirroring Huawei [2023]
We can watch movies, play games, handle work affairs, etc. on Huawei mobile phones and tablets. However, there's no denying that doing these things on a bigger screen is more convenient and fun. Therefore, in recent years, the Android mirroring apps has become one of the most popular applications for entertainment and professional use. Actually, we have many ways to cast Huawei phone to laptop or TV. Some methods don't even require you to install any third-party tools. Read on to learn more about screen mirroring Huawei.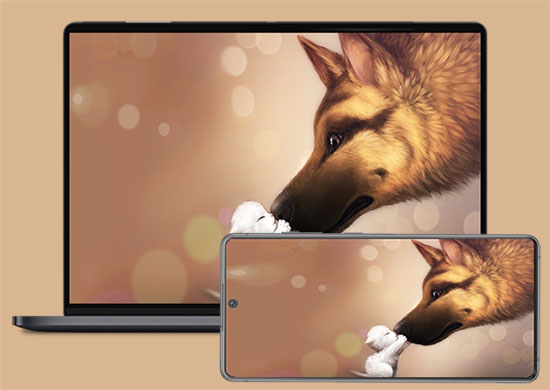 Method 1: Screen Mirroring Huawei with MirrorShare Huawei
First of all, for the convenience of Huawei users, Huawei has built-in mirror sharing function, which allows users to mirror the screen of their smartphone to a TV or PC. After the screen mirroring is done, you can watch videos, photos and congratulations files on the bigger screen.
How to use MirrorShare Huawei:
Connect your phone and TV to the same WiFi network.
Swipe down above your phone's home screen and tap the "MirrorShare" option.(You can also select it via "Settings" > "Advanced Settings" > "MirrorShare".)

The system scans for available devices. Select your TV name in the scanned device list.

Go to your TV, choose "Network Settings" > "Screen Sharing".
Now that your Huawei phone and TV are connected successfully, you can start sharing and mirroring files.
If you want to stop mirroring, just click "Disconnect".
You May Also Interested in:
Method 2: Huawei Phone Screen Mirroring with Screen Mirror
You can also easily enable screen mirroring on Huawei phones using a screen mirroring app for Huawei like Screen Mirror. This utility is an easy-to-use screencasting app to connect an Android or iOS device to a computer and manage its content on the computer screen. With Screen Mirror, you can play Android games, manage social apps, and more on your computer.
Main highlights of Screen Mirror:
Cast Huawei phone and tablet to laptop or PC.
Transfer Huawei data from or to PC.
Control your Android/iOS device on your computer effortlessly.
Let you smoothly play phone games or manage social apps on PC.
Stream in-app displays and audio files to the conferencing program.
Work for various Android and iOS devices.

Step by step guide: Huawei mirror share to PC with Screen Mirror
Step 1. Download, install and launch the Huawei miracast app - Screen Mirror on your computer.
Step 2. Connect Huawei phone to the computer via USB. A prompt will appear on the screen, from which you can select "Transfer files".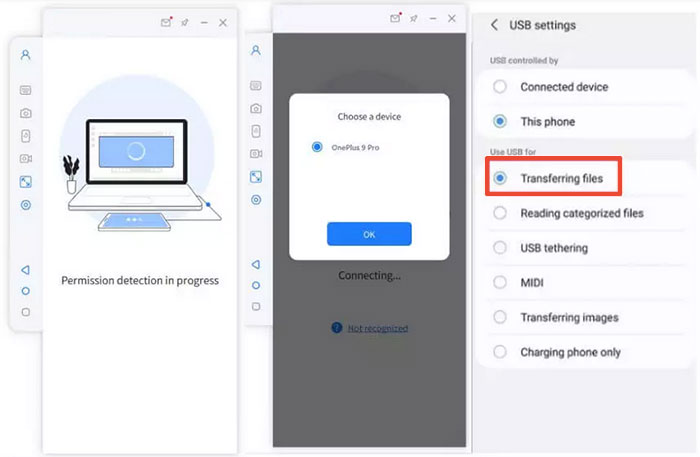 Step 3. Go to Huawei's "Settings" > "About phone" > "Developer Mode option", and tap on it 7 times. Then, go to "Settings" > "Additional Settings" > switch on USB Debugging.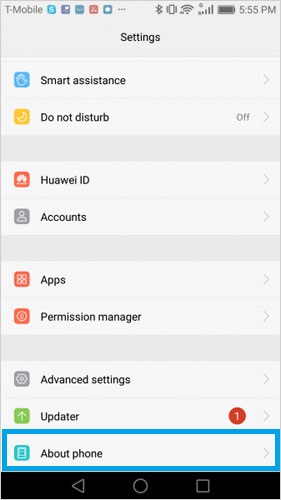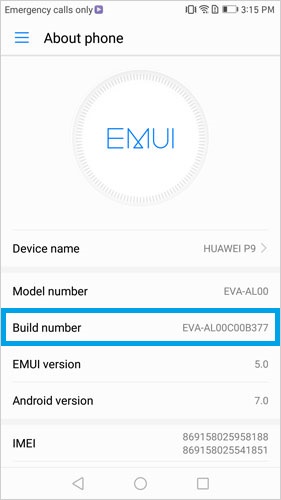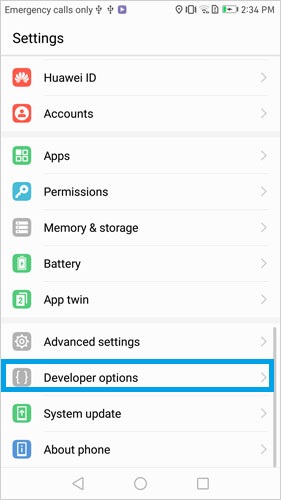 Step 4. Go to Screen Mirror on your computer and you will find that you can already see the content on your Huawei device on its interface. Well, now you can enjoy the mirroring process.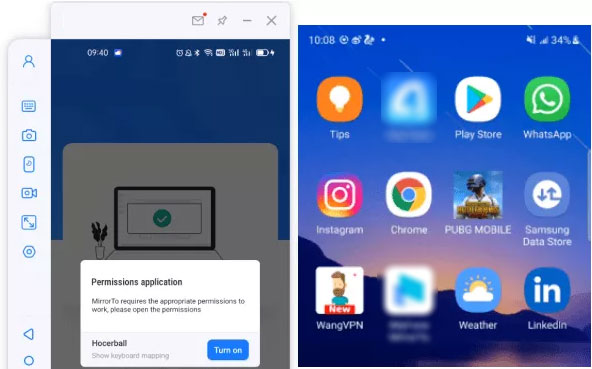 Method 3: Huawei Screen Mirroring with LetsView
We can also use a free screen mirroring app LetsView to help you achieve Huawei phone and Huawei tablet mirror share. It can connect your phone to PC, project movies, videos, pictures and games from your phone to PC , so that it is more flexible and convenient to share your favorite things with your friends.
How to mirror Huawei to PC with LetsView:
Download LetsView on both your Huawei phone and PC.
Connect your phone and PC to the same WiFi.
Open the application list on your Huawei phone, find and select your computer name.
Your Huawei screen can be automatically displayed on the computer.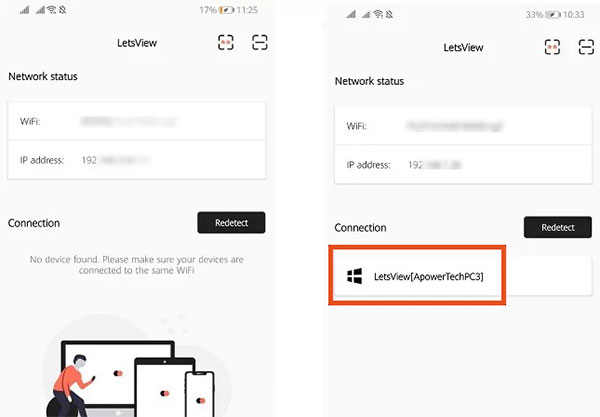 Know More:
Method 4: Screen Mirroring Huawei with HiSuite
Finally, you can try HiSuite, a phone manager specially designed for Huawei phones. It allows you to transfer files between your computer and your Huawei device, and manage the data on your Huawei phone on your computer. Also, it can act as a Huawei screen mirroring app to cast your Huawei device to PC.
How to cast Huawei phone to laptop via HiSuite:
Download and install HiSuite on your computer.
Enable USB debugging mode on your Huawei device.
Run HiSuite on your computer and connect your Huawei phone to this computer using a USB cable.

After the connection is successful, you can see the mirroring screen on the left side of HiSuite.
Closing Remarks
After reading the above, do you feel like me that mirroring your Huawei screen to a TV or PC is as easy as casting your iPhone screen to any TV or PC. We have different apps to help with screen mirroring Huawei. In short, as long as you choose the right Huawei screen casting tool, you can easily cast your Huawei screen to a computer or TV.
If you are still hesitant, then you can refer to my suggestion to use Screen Mirror directly. It is superior to other methods in that it can not only mirror Android and iOS devices to PC, but also manage and share your phone data and social media on PC. If you want an easy-to-use and feature-rich tool, download it to your computer now.

Related Articles:
Screen Mirroring Not Working? – Top 11 Fixes to Try!
How to Transfer Data from Sony Xperia to Huawei P20/P30 Lite/P40, etc.
How Do I Transfer from Huawei to Xiaomi Mi/Redmi Note? [6 Ways]
5 Easy and Safe Ways to Transfer Data from Huawei to Huawei
How to Control iPhone with Broken Screen Effortlessly? [Ultimate Guide]
5 Best Storage Managers for Android to Free Up Android Space Easily