10 Best Photo Managers for Android: Manage Android Pictures with Ease
When you reach a destination with beautiful scenery, you are inclined to snap photos of yourselves and your companions as souvenirs. Over time, there are more and more images in your phone, and you may need to manage them to keep your Android device organized. For example, you might choose to delete duplicate or blurred pictures, create a copy of photos on the computer, etc.
OK, here is a question - how to manage your Android in an efficient manner? Speaking of this topic, we shall walk you through the top 10 best photo managers for Android in this passage to take the pain out of manipulating your pics.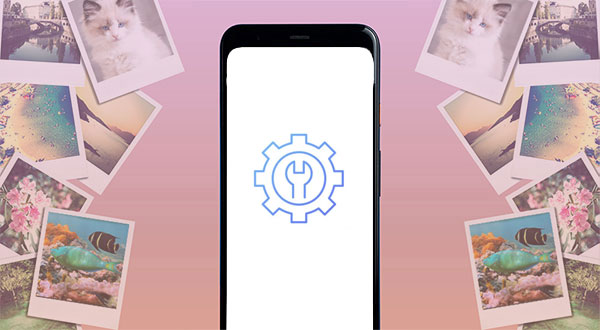 Top 1: Best Photo Manager for Android - MobiKin Assistant for Android
Are you looking for a powerful Android photo manager? Please check out MobiKin Assistant for Android (Win and Mac). This full-features software empowers you to back up, restore, transfer, and control Android items easily. Best of all, it brings in a range of photo management functions for you after displaying Android pics all by Name, Size, Format, and Date Created.
Main features of Assistant for Android:
Conveniently add, delete, export, copy, and move tons of Android photos from a computer.
Transfer data between Android and PCs/Macs without file quality loss.
Back up and restore Android phones smartly (No data loss).
The supported files categories: Photos, music, videos, contacts, text messages, call logs, and books.
Make it easy for you to view and select files on a larger screen.
Two connection modes: USB and Wi-Fi.
Free trial, easy connection, quick transfer, and enjoyable management.
Apply to a whole range of Android phones/tablets, including Samsung, Huawei, Xiaomi, Google, LG, Sony, Motorola, Vivo, OPPO, etc.
It won't disclose your privacy.
Use the best picture manager to manage an Android device on a computer as below:
Step 1. Run the program on a computer
Launch the program after you download and install it on a computer. Then you will get the primary interface of the program as below.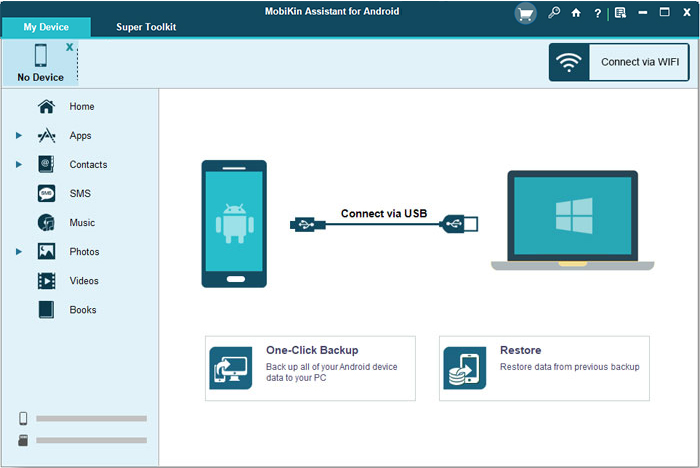 Step 2. Connect Android phone to computer
Next, please ensure your device and computer are linked by a USB cable. You can then follow the simple on-screen instruction to let the program detect your cell phone.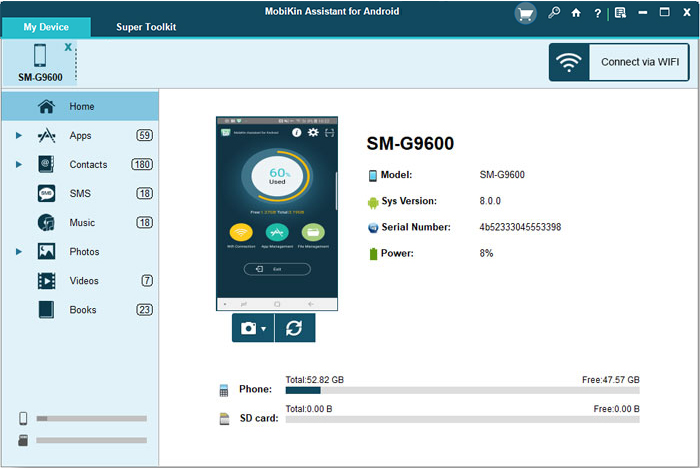 Step 3. Manage Android photos flexibly
Select "Photos" > "Camera" from the left sidebar, and all your Android images will appear on the right. Next, check out the steps to manage photos on this computer:
Hit "Add" to add photographs from your computer to Android.
Select any photo(s) as you wish and press "Delete" to get rid of them from your phone.
Pick your desired pictures and tap "Export" to save them onto your computer.
Click on "Copy" to copy photos to any other folders on your Android phone.
Choose "Move" to move the images to other locations on this device.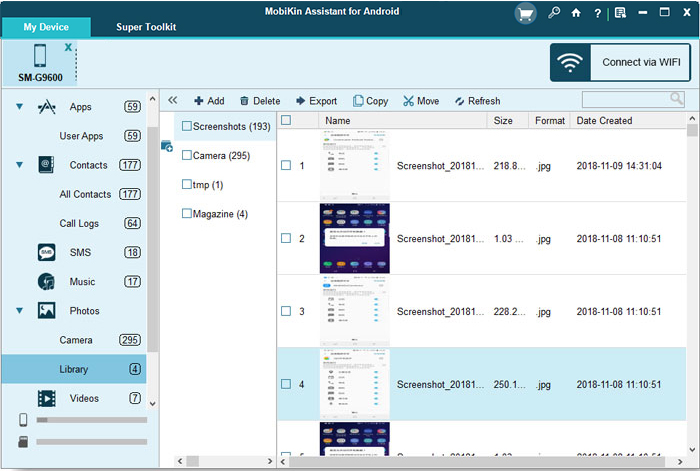 This tool allows you to look for what you want by entering keywords into the search box on the top right corner of the page.
You Might Also Like:
Top 2: Google Photos
Do you want to find the best way to manage photos on Android from a cloud service? Well, Google Photos, despite some unexpected crashes at times, focuses on the job, offering unlimited storage. It lets you make cross-device sync with minimal compression and manage Android pictures freely. Plus, it also delivers auto-creation, shared albums as well as a powerful editing suite.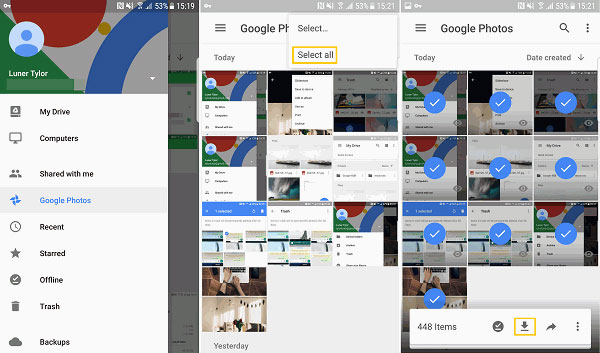 Top 3: Slidebox
With a cloud backup option for over 10,000 photos, Slidebox makes it convenient to organize images on the Android gallery directly, let's say, comparing unwanted pics, sharing images over email, or deleting them. In addition to sifting through photos by expanding the filter menu, you can also sort them to any other folder as you like.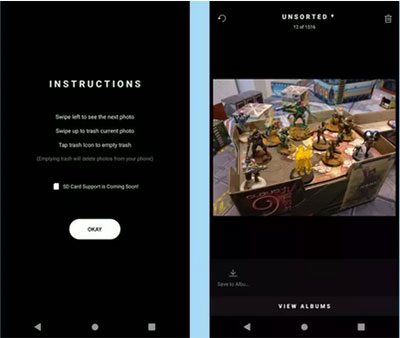 Top 4: A+ Gallery
When you get A+ Gallery installed on your Android phone, you may be amazed at its simple design and practical functions. This Android picture manager can be used to upload Android files to Dropbox or Facebook, create albums, and manage them by year, collection, and moment. Further, this tool supports multiple SD cards and uses a password security vault for private data.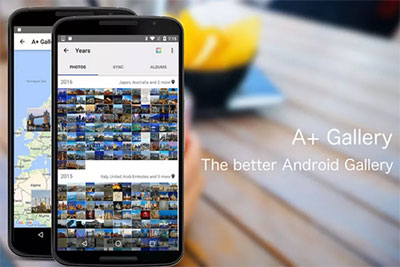 Extended Reading:
Top 5: Flickr
Flickr boasts 1000 GB of data on the cloud, with which you can upload, access, and sort pictures lightly. It harbors editing tools, allowing you to tweak images by adding filters and sharing them with friends in its community. If you upgrade to its premium version, you'll get storage at full resolution process videos at over 10 minutes in length.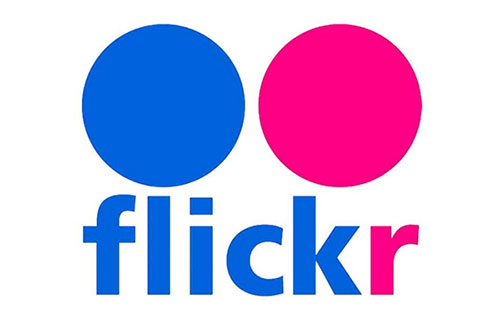 Top 6: PhotoSync
As soon as you enable a wireless feature like Bluetooth, Wi-Fi, or a personal hotspot, you'll have the ability to use PhotoSync to create a backup for Android photos and share them with this Android photo manager. Aside from transferring photos to/from Android devices, you can also make the migration among iDevices, computers, and cloud services at short notice.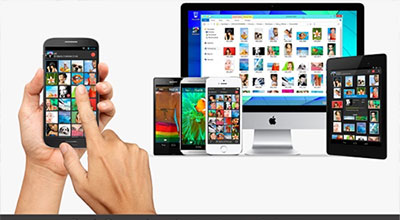 Top 7: Piktures
Want to get a decent tool to back up Android data to Google Drive, OneDrive, or Dropbox with just a slide? Just take a glance at Piktures. This program offers various options for managing and editing various photos by location. It supports Google Chromecast and lets you make connections via a QR code scanner. Again, the amazing thing is it serves as a video or GIF player and leaves secret spaces to hide images.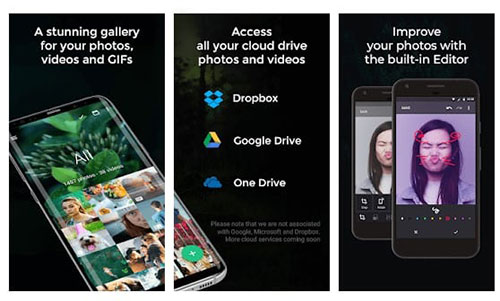 Top 8: Memoria Photo Gallery
To organize locally saved photos, you can take advantage of Memoria Photo Gallery to erase the task instantly. This best photo manager for Android comes packed with fundamental sideshows, pinned albums, and search filters. With these features, you have the option to create albums, customize their covers, and even hide them with a zoom-in viewer selectively, though it may have some occasional bugs at times.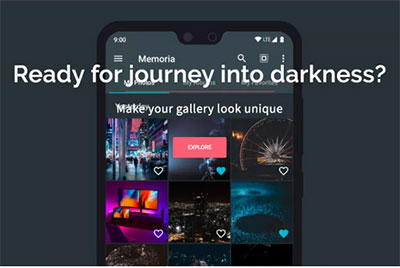 Top 9: QuickPic
As one of the all-in-one picture managers for Android, QuickPic delivers a bunch of features like data management. Users can make photo backups, browse, rotate, shrink, rename photos, set wallpaper, create albums, and move items on its ads-free screen. Moreover, you can create a copy of photos on Google Drive/Dropbox and even hide photos on Android for privacy using a password.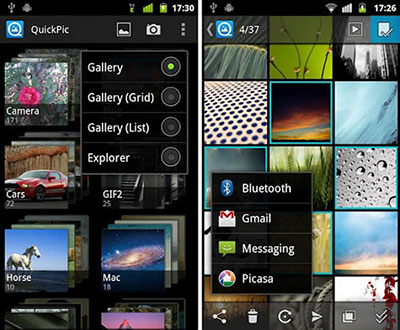 Top 10: F-Stop Gallery
Last but not least, F-Stop Gallery, a reliable Android picture manager, features a flatter, cleaner, and lets you organize and sort pics by drag & drop. It offers multiple options, harboring the functions like map viewing, smart albums, and password protection. Besides, it facilitates users to search pics based on metadata and adds tags to them for easy organization.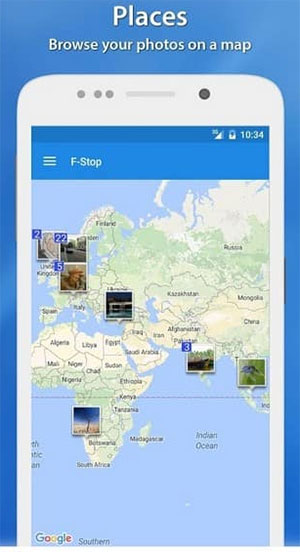 Calling It a Wrap
The last photo manager for Android marks the end of the passage. By and large, the above products can all be taken into consideration. Specifically, in terms of stability, functional practicality, and security, MobiKin Assistant for Android deserves to be your first choice. Finally, welcome to share this page on social media because it is possible that someone is also seeking a full-fledged Android photo manager.
Related Articles:
How to Transfer Photos from SD/Memory Card to iPhone? [Fixed in 2022]
5 Widely-used Methods to Transfer Photos from Mac to Samsung/Android Quickly
[Full Guide] How to Get Pictures off A Locked Android Phone?
4 Methods to Delete Photos/Videos from Android Phone Singly, Multiply, or Entirely
3 Easy Ways to Recover Deleted Photos from iPhone without Backup
[2022 Updated] How to Transfer Videos/Photos from Android to Android