Top 8 Alternatives to Google Photos: Better Manage and Save Your Photos
Google Photos is a very effective photos app for smartphones so far, which can effectively back up photos on your phone for free. It brings some great features to users, such as unlimited free backup of photos and videos to Google Drive, flexible search function, excellent movie making and puzzle capabilities, a recycle bin, and so on. It also allows users to quickly scan and match photos in the photo library by date, location, keywords, and even a person's face. This feature is not available in other services or software programs.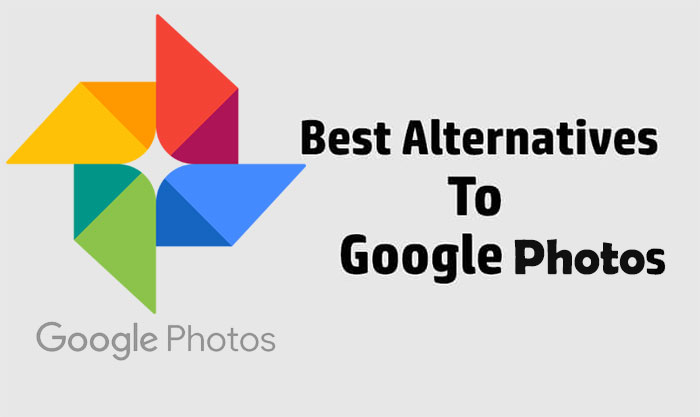 However, with such a seemingly perfect application, many people have recently asked this question:
Should we stop using Google Photos?
Yes, Google Photo is a winner in the smart gallery application, but this does not mean it is perfect. It does have a lot of problems like:
Therefore, if you want a simpler gallery app to replace Google Photos, here are the 8 best Google Photos alternatives you can use on your Android or iOS device.
Top 1: MobiKin Assistant for Android
As I said above, there is no Google Photos for desktop app that can be used to save photos offline on your computer. If you are finding a PC-based Android photo management tool to manage, back up, transfer, and delete the photos on your Android phones/tablets, hen MobiKin Assistant for Android (Windows and Mac) would be your best bet. It is a full-featured Android photo manager, which is better than Google Photos, to manage and keep your Android photos safe and secure.
Assistant for Android - Manage All Android Photos Effortlessly on PC
How to Back up Photos to Computer with Assistant for Android?
Step 1. Download, install and launch Assistant for Android on your computer. Connect your Android phone to the computer via a USB cable. Once the program detects the connected phone, you'll enter the main interface.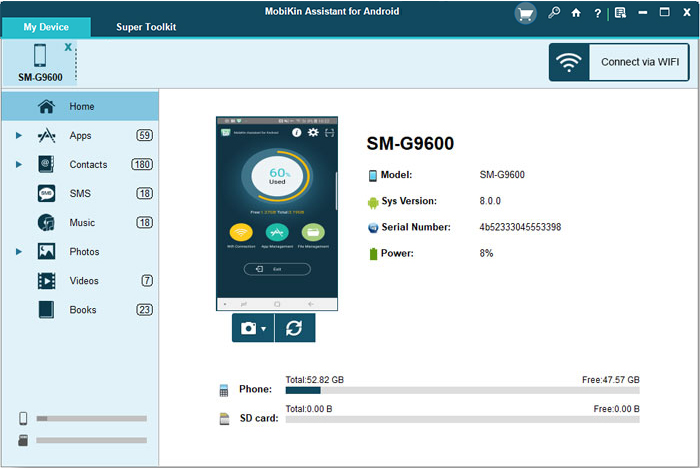 Step 2. Choose the "Photos" tab from the left menu and click "Camera" or "Library". The program then scans your phone and displays all pictures on your Android phone in the right column of the screen.
(Here, you can also go to the top menu to choose "Super Toolkit" > "Backup", to back up all Android photos with one click. Here are the detailed steps for your reference: Android photos backup.)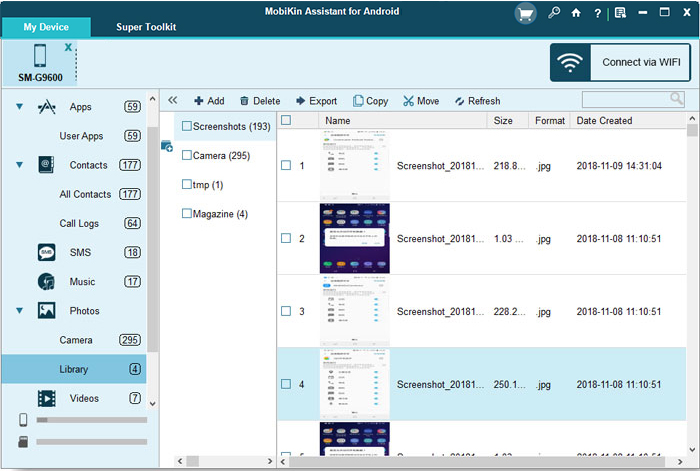 Step 3. You can preview and select the photos you want to back up and hit the "Export" button from the top to save the chosen photos to the computer.
Assistant for Android is specially designed for Android users. If you want to back up photos on your iPhone to a computer, you can rely on MobiKin Assistant for iOS to keep your iPhone/iPad/iPod data secure.
Video guide: how to back up Android photos on a computer?
More Related:
Top 2: Amazon Photos
If what you want is a truly unlimited storage location, then Amazon Photos is a good alternative. And if you are an Amazon Prime user, congratulations, you already have this right. Because Amazon provides unlimited free photo storage for Prime members, with original resolution. The fee for top membership is 99 rupees per month. After payment, you can access top videos and music and enjoy unlimited cloud storage. Therefore, for Amazon Prime users, Amazon Photos is the best choice for google photos backup alternative.
However, one thing that needs to be mentioned is that Amazon Photos only provides unlimited photo storage for Prime users, which does not include videos. Amazon only provides 5 GB of video storage. Of course, users can buy more storage space if they need it. Moreover, if you cancel your Amazon Prime subscription, you will not be able to access your photos, and they may even be permanently deleted.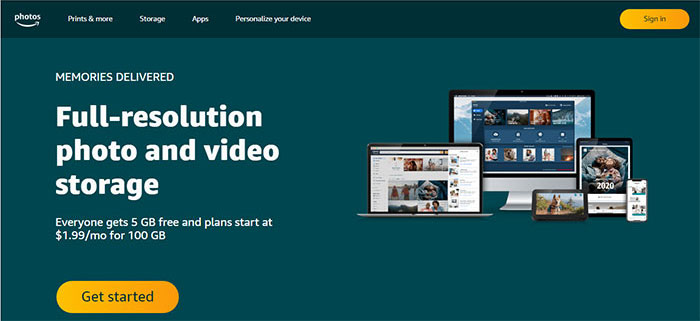 Top 3: Dropbox
Dropbox is another one of the most popular cloud storage services. If configured properly, it can be used as an excellent Google Photos replacement. It is powerful and has a large number of the best third-party integrations. You can set the application to automatically back up videos and photos to cloud storage.
However, the free version of Dropbox provides very limited storage space. Each account only has 5GB of free storage space. Its premium package starts at $9.99 per month, and you can only get 2GB of storage space. In contrast, some other cloud services, including Google Photos, have 15GB. Therefore, its paid plan is much more expensive than other competitors.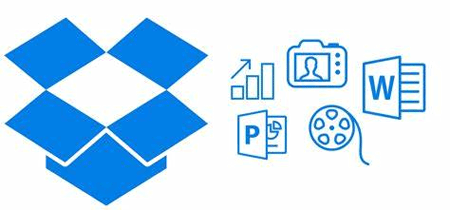 Top 4: Flickr
Although Flickr is little known, it has been around for a long time, once owned by Yahoo. Its sales target is mainly professional and amateur photographers. So the public generally doesn't know about its excellent photo storage plan. It can be used as an excellent photo backup solution to provide users with services for hosting and sharing high-quality photos.
You can set the program to automatically synchronize all photos, or you can manually upload them individually. You can also set photos and videos private to protect your privacy.
Flickr provides its users with a storage capacity of 1,000 photos for free. After this amount is exceeded, you need to register for Flickr Pro. For $6.99 per month or $60 per year, you can get unlimited photo backups, automatic upload, and ad-free browsing.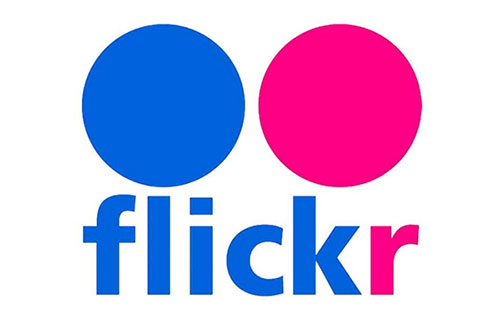 Top 5: Microsoft OneDrive
Microsoft OneDrive is one of the excellent apps like google photos. It is the standard configuration of Office 365 subscriptions for many enterprises and schools. You can use OneDrive on all devices to back up your photos and other files, or you can directly turn on the "camera upload" function to automatically back up multimedia files. It also supports cross-device synchronization, so that you can view photos on your phone, computer, or the Internet. OneDrive can also protect your photos and other files well by setting up identity verification.
Like Google Photos unlimited storage, OneDrive's free storage space is also limited. It only provides 5GB of free storage, and you need to subscribe to Microsoft 365 (subscription prices start at $5.99) to get 1TB of storage space.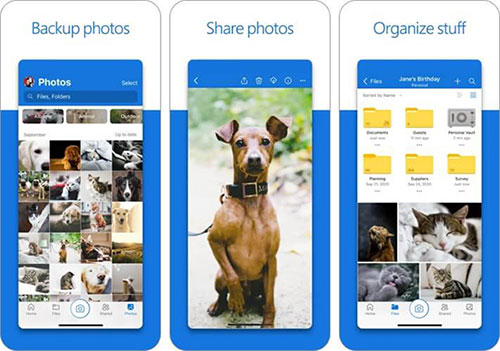 Top 6: Apple iCloud
If you are using an iPhone, then you must be familiar with iCloud. It is a powerful cloud storage service that comes with Apple devices. It can automatically run on Apple devices without requiring you to perform any operations. You can store photos, videos, backups, documents, messages, etc., on iCloud. And all the data uploaded to iCloud can be synchronized between different Apple devices to ensure that you can easily access them.
You can get free 5GB iCloud storage space. If you feel that it is not enough, you can pay a certain fee to get extra space. For $0.99 per month, you can upgrade to 50GB, 200GB for $2.99 per month, or 2TB for $9.99 per month. This is a good choice for those photography enthusiasts who have collected a lot of pictures.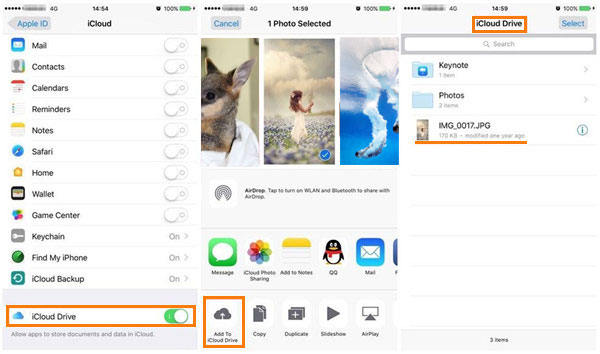 See Also:
Top 7: Piwigo
Piwigo is one of the best alternatives for Google Photos to create a photo gallery on the web. It is an open-source software package, often used as a photo management program for professional photographers and organizations' websites. It provides its cloud-based photo storage and has many powerful functions, such as adding a photo library, easily searching, editing, downloading, and deleting files, and adjusting the size and quality of the pictures to be uploaded. And even add descriptions, authors, tags, etc., to the pictures.
Piwigo is an easy-to-use, practical, and economical Google Photos alternative. It only costs 38 Euros (approximately US$48) per year, to provide unlimited photo storage space. This is a lot more affordable than Google Photos, which has an annual fee of $60.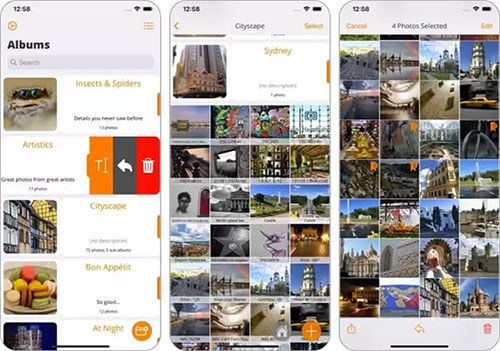 Top 8: Adobe Creative Cloud Photography
Unlike all the Google Photos alternatives described above, Adobe Creative Cloud Photography is the most industry-standard program. It applies to multiple platforms, including Windows, macOS, Android, and iOS. Adobe provides packaged photo storage solutions, including Lightroom (Adobe's editing, organization, and storage program), Spark (online and mobile design application), and Portfolio (website construction). Therefore, if you have high requirements for photography, Adobe Creative Cloud Photography is your best choice.
However, the function is often directly proportional to the price. Program selection and storage capacity depending on the pricing tier. Take the Lightroom plan as an example, it costs $120/year, providing 1TB of storage space. This price is high, so unless you are very serious about photography, it is best not to consider this program.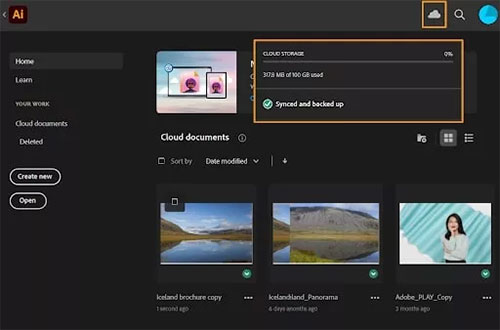 How to choose the best Google Photos alternative for you
Although we have listed many alternatives to Google Photos, this does not mean that you can uninstall Google Photos directly. After all, it still has a lot of good stuff. You can choose your favorite alternative according to your unique hobbies and needs. Price, storage capacity, picture management functions, etc., are all factors that need to be taken into consideration.
If you want to get enough storage space at the best price, then you can consider Dropbox. If you have high requirements for photography, then Adobe Creative Cloud Photography is your best choice. For Amazon Prime members, there is no doubt that you should choose Amazon Photos.
Of course, if you don't care whether the photos are backed up in the cloud. Then Assistant for Android is a better choice. Its low price will not degrade the quality of the photos, and there is no risk that the photos will be lost if the subscription is terminated.
Related Articles:
Top 6 iTunes Alternative for Android Phones/Tablets in 2021
Different Ways to Backup iPhone 12/11 Pro/Xs/Xs Max/XR/X
3 Solutions to Wipe Cache Partition on Android
Best Android File Transfer Alternatives for Mac [2021]
How to Transfer Data from iPhone to Android?