Top 4 Methods to Put Music on Android Easily and Rapidly
How do I put music on my phone? If you are asking yourself this question, you have come to the right place. Transferring music to your Android phone can be quite easy if you undertake an adequate method. There are several manners in which transferring music can be conducted. There are four methods, in particular, that people tend to resort to the most due to their simplicity and for putting music on Android without issues. Any of the following four methods will get the job done if their respective steps are followed. The one that you should opt for depends on your personal preference.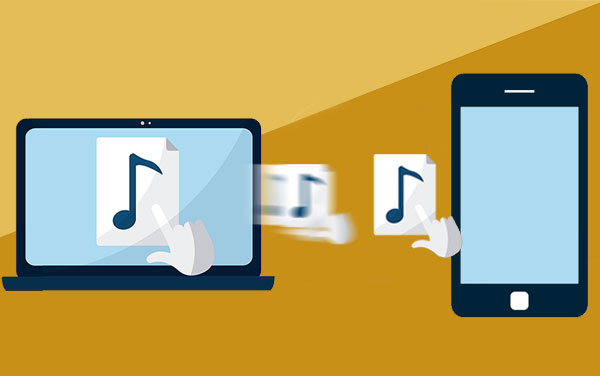 Method 1. How to Put Music on Android via SD Card
Unfortunately, there are a lot of people who have no idea that their phone's SD can actually be used to transfer files, including syncing music to Android. Putting music on your Android with the help of an SD card is a piece of cake if you follow the steps below.
Steps to Undertake to add music to your phone via SD card:
Every Android phone has an SD card. Find the slot's location and retrieve it. If you have a new Android phone model, the SD slot will more than likely be located on the left side.
If your computer does not come with an SD card slots pre-installed, you will need to connect an SD card reader to it in order to add music to Android.
Insert the SD card into either the slot or the reader. Then, wait for your computer to detect it. This should take just a few seconds.
Launch your file manager so that you can then find the music files to transfer.
Open the SD card's assigned drive and create or find a music storage folder to sync music to Android. (Lost data on SD card?)
Drag and drop the music file into the folder. (You can also opt to copy and paste.)
Remove SD card from device and place it back into your phone and enjoy your playlist.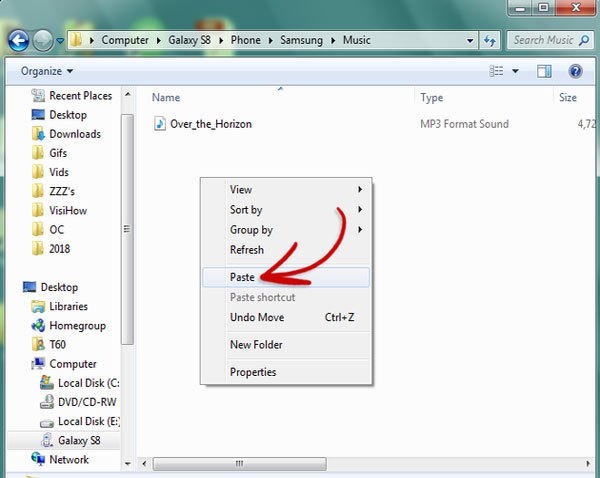 Can't Miss:
Method 2. How to Get Music on Android Phone via USB cable
If you want to know how to put music on Android by using a super quick method, then you should take into account a USB cable. Transferring music on Android phone can be effectively achieved with this type of cable.
How do I add music to my phone via a USB cable:
Utilize an adequate USB cable to connect your phone to computer. Wait for computer to detect your phone.
The file manager should be launched in order to locate the music files that you want to transfer.
Open the assigned drive and create or find a music storage folder.
Drag and drop the music file into the folder. (You can also opt to copy and paste.)
Disconnect your phone from computer. Any file transfer should be detected by your phone right away. Your music files should appear on your device's music player.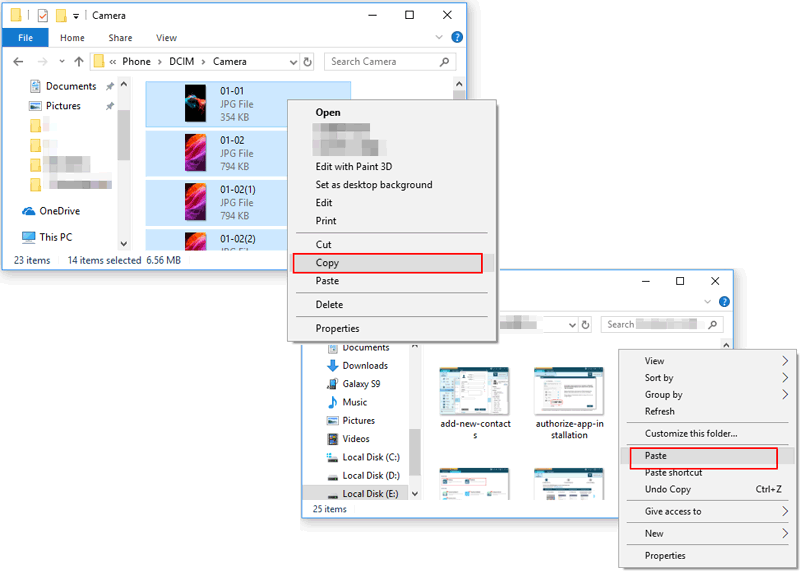 Method 3. How to Put Music on Your Phone Using Google Play App
The Google Play app has acquired millions of loyal followers around the globe. It has become popular due to helping you have all your audio files in order, easy to access when and as you please. It is a great app that should be taken advantage by everyone!
How do you put music on your phone using Google Play app:
On your computer, download and install the Google Play Music Manager. (Google Play Music Manager can't work?)
Click on "Manager." Click on the appropriate option of where your music should be kept and then click on "Next."
Choose if you want the Manager to add audio files when your local folder has music additions.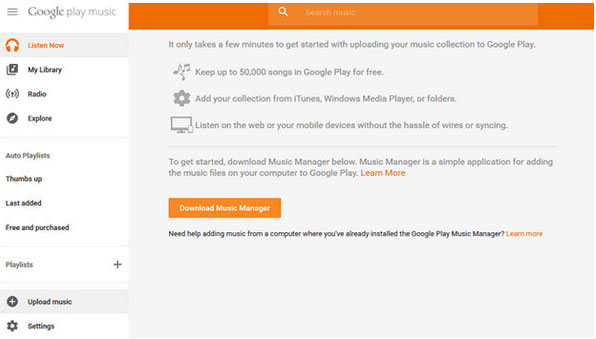 Before listening to your music utilizing the Google Play Music app on your Android device, wait until the Music Manager has finished adding music to Google Play. If you ever find yourself without access to Wi-Fi, you can still access your music by making it available offline. This can be done by undertaking the four steps below.
On your device of choice, open the Google Play Music app.
Click on "Menu" and locate "Make Available Offline."
Click on the boxes next to the audio files that you want available offline.
When you have pinned all the wanted files, click on the checkmark available on the left side of the screen. You will note that the app will begin adding music to your Android tablet/phone.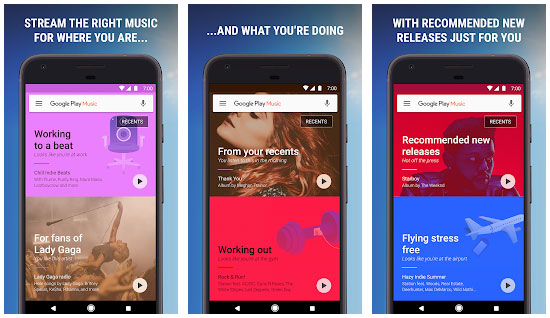 Can't Miss:
Method 4. How to Add Music to Android with Assistant for Android
There are different software options available on the market for those who seek an answer to "how do I get music on my phone?" They assist in transferring music to your phone. Nevertheless, MobiKin Assistant for Android (with its Mac version) continues to stand-out-from-the-crowd due to being fast, simple to use, 100% secure, and for being a multitasker. This is why it is highly recommended for those individuals whom want to know how to put music on phone.
Top Features of MobiKin Assistant for Android
Besides audio files, it can also help you transfer contacts, messages, photos, and etc.
It allows you to easily control and manage Android files.
It is available for both Windows and Mac systems.
No viruses, no adware, and no spyware to worry about.
No professional skills required to use it.
How to put music on Android from PC/Mac using MobiKin Assistant for Android:
Step 1. Download MobiKin Assistant for Android and then launch it on your computer. Via Wi-Fi or USB cable, connect your Android device to the program.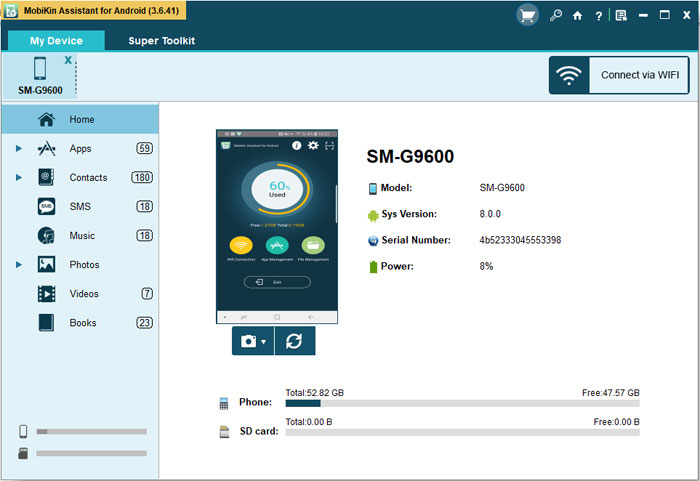 Step 2. You will note the main interface of the software. Click on "Music," which can be found on the left panel.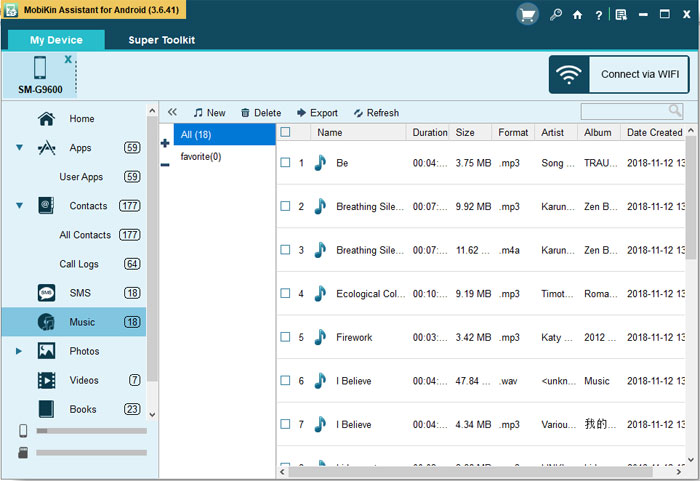 Step 3. Go the right column and click on "New" and then choose the audio files from your computer.
Step 4. Click on "Open" to begin to transfer music from computer to Android.
Begin to Transfer Your Music Files Easily and Rapidly Today!
Due to the aforementioned four methods, there is no reason why transferring music to your Android device should be challenging. Learn how to save music to your phone with these methods. These four methods have become the go-to options for millions of people around the globe. All of them work as envisioned. It is up to you to decide which one best meets your preference. Go ahead and begin to add music to Android phone the easy and fast way today by putting one of them to the test.
Related Articles
Tips to Transfer Text Messages from Android to Computer
How to Transfer or Copy Contacts from HTC to Computer
How to Transfer Contacts from Android to Computer
How to Import Contacts from Outlook to Android Phone? [Make Tech Easier]
Samsung Contacts Backup - How to Backup Contacts on Samsung? (4 Ways)