2023 List of Best Music Manager for Android Phones
Music is one of the most popular ways for people to relax and has become an essential part of everyone's mobile phone. However, with the overwhelming amount of music all up for grabs, we urgently need an excellent Android music manager to manage the pile of music files on the Android phone. Here, we have collected the 6 best music management software and applications that can help you solve the problem of messy music files on Android phones.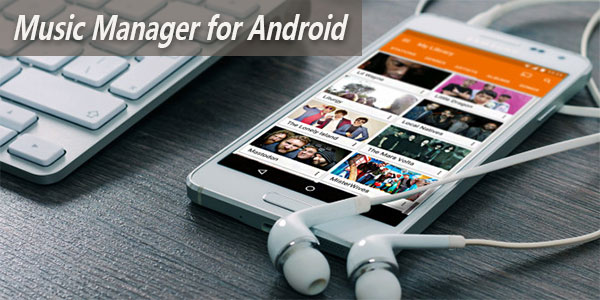 Part 1. Best Music Manager for Android - MobiKin Assistant for Android
MobiKin Assistant for Android (with its Mac version)is a perfect Android management desktop software that we first recommend to everyone. It is suitable for those who have to spend money to buy a new phone because they don't know how to manage a heavy Android phone. It allows you to manage and edit music files, and other files are equally competent. It supports both Windows and Mac OS. With the help of Assistant for Android, you can easily control your Android device.
Key features of MobiKin Assistant for Android:
- Back up your Android music, contacts, text messages, call logs, apps, videos, photos and more to computer and restore them easily.
- It is user friendly and allows you to backup and restore Android data with one click.
- You can install, uninstall, backup and import apps in batch.
- It supports to export and import contacts and SMS, create new contacts, delete and edit existing contacts, reply SMS with computer.
- Supports almost all Android phones and tablets, such as Samsung, HTC, LG, Sony, Motorola, Huawei, Xiaomi, Oppo, and more.
Steps: How to manage music on Android by using Assistant for Android?
Step 1. After downloading and installing Assistant for Android on your computer. Launch it and connect your Android phone to this computer via a USB cable or WiFi. The program will detect the connected Android device and show you its primary interface like below: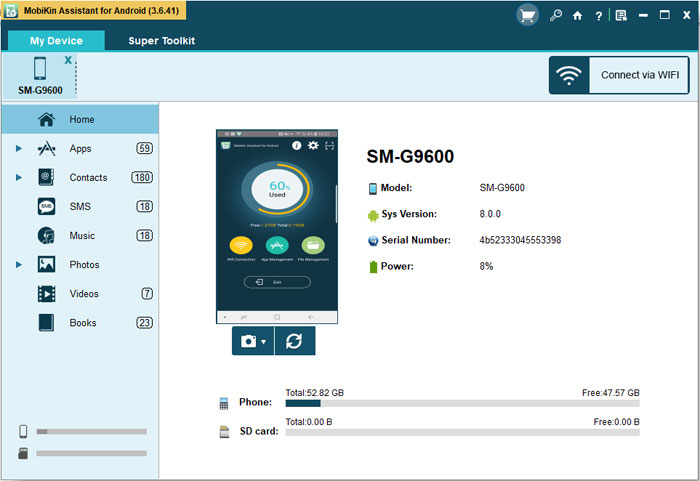 Step 2. Navigate to the left side bar to choose the "Music" tab. The program will scan your Android phone and display all music files on the right side window.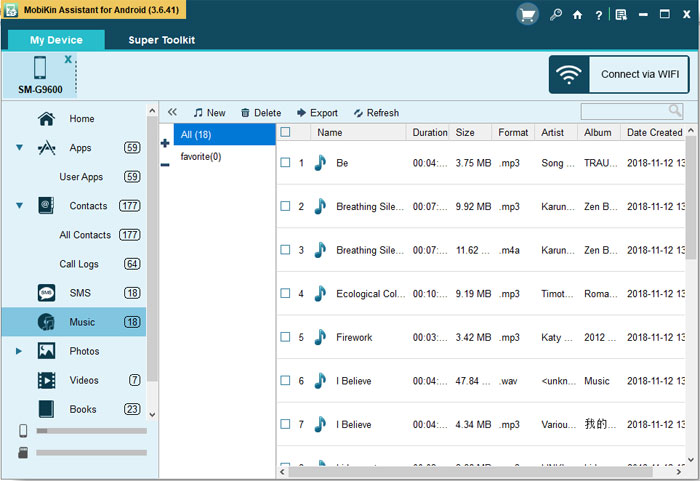 Now, you can manage music on Android from Windows by using this Android music manager (Mac users can work in the similar way):
New: You can transfer music from computer to your Android phone.
Delete: You are able to remove useless music files from your Android phone.
Export: You can back up music from your Android phone to computer.
Other: You can also click "+" or "-" icons to add or delete music libraries as you want.
Can't Miss:
Part 2. Other 5 Android Music Manager Software & Apps to Manage Music on Android
doubleTwist
doubleTwist is an application that can run on both Windows and Mac computers. It allows you to sync music from iTunes to your Android phone via WiFi or USB cable. You can download and install this application on your computer and download it to your phone at the same time. Then, you only need to run the software on your computer, import the music you want to the playlist, then pair your Android phone, select the tracks you want to sync, and the music transfer process begins.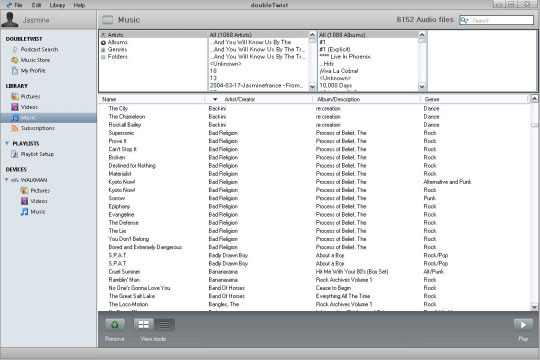 What users like:
It can be used on both your computer and Android phone.
It is easy to use.
What users DO NOT like:
The function is lacking and does not support contacts, SMS and apps. Nor can you backup and restore your Android device.
MediaMonkey
MediaMonkey is a one-stop music manager for iOS and Android that can edit music files, such as renaming and lyrics processing, and can also find duplicate music files to manage playlists. At the same time, it is also a music converter that can rip CD-encoded MP3, OGG, FLAC, AVI, etc. In addition, it can download pods and media files for users.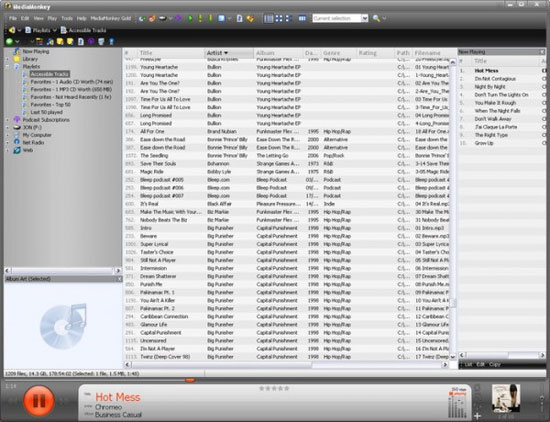 What users like:
Full-featured.
Customizes with Skins, plugins, visualizations .
What users DO NOT like:
The speed is slow and the interface is a bit complicated, not suitable for novices.
Some functions are not free.
Can't Miss:
Google Play Music
Google Play Music is a very popular application that allows you to easily find, play and share your favorite music files on your Android device. You can play unlimited songs on Google Play and enjoy the radio freely. And without synchronization, you can access your music anytime, anywhere. It can also keep playing offline without worrying that there is no available network around you. You can buy the music you want on Google Play and share them with your friends on Google+.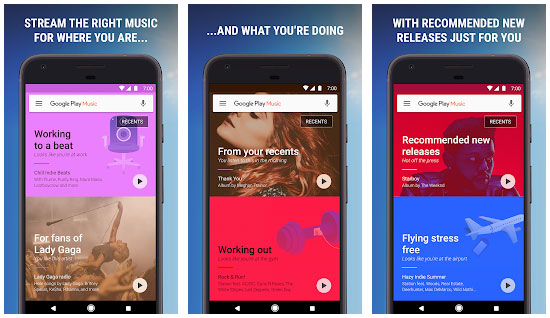 What users like:
You can listen to your favorite music and radio anytime, anywhere.
Support offline playback, no need to worry about no synchronization or no network.
What users DO NOT like:
Sound quality needs improvement.
Not easy to use.
GO Media Manager
GO Media Manager is another excellent Android music library manager. It allows you to easily view the music and pictures in your Android phone, and then classify, erase, hide, play and share them. When playing music, the program notification bar will also display the melody player widget, allowing you to easily switch the playback order or pause the music.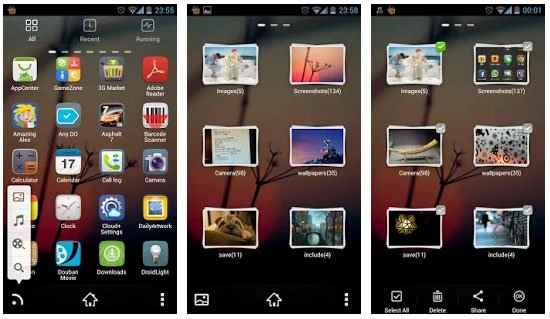 What users like:
Help users better manage media files on Android phones.
What users DO NOT like:
The user experience is not good, and music playback always lags behind list scrolling.
For unknown reasons, music playback will suddenly stop.
VLC Media Player
VLC Media Player is a very popular free music player and converter. It is suitable for Android, iOS, Windows and Mac systems and can run smoothly on computers and mobile phones. Users can use it to rip music on CD, then burn the music to CD, and also use this software to play and call music files. In addition, you can easily stream music files locally or on the Internet.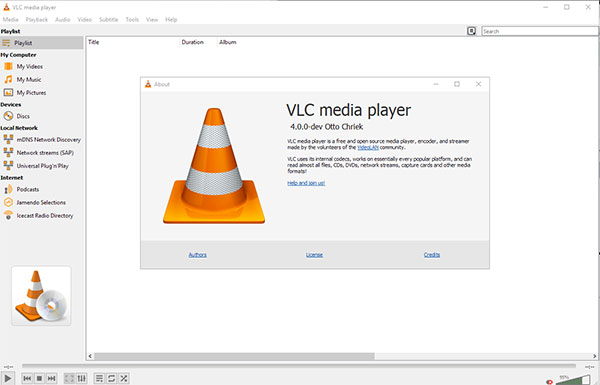 What users like:
Support to convert and stream music files.
Support to play music in different play modes.
What users DO NOT like:
Transferring music from computer to mobile device is not supported.
The interface is not friendly.
Conclusion
While enjoying music, we also hope that our music library is rule-based and our playlists are clean. Well, we need a powerful assistant to help us manage Android music. What is the best music manager for Windows and Android? MobiKin Assistant for Android has all the music management functions you need. It can synchronize music so that it can be played on both desktop and mobile devices; it can customize playlists, and it can also download music from a computer to an Android phone. It is definitely worth a try. Happy listening!
Related Articles
Where Are Contacts Stored on Android Phones & How to Export Them?
How to Import Contacts from VCF Files to Android Efficiently?
How to Transfer Contacts from Android to Computer
How to Import Contacts from Outlook to Android Phone? [Make Tech Easier]
Samsung Contacts Backup - How to Backup Contacts on Samsung? (4 Ways)