Android 11 Update: Released Date, New Features, Update Ways and Other Intros
Google Android 11 Developer Preview have been released in early this year, which is only half a year from the official release of Android 10. It is said that Android 11 (official version) will be presented a few months later. Before that, I have sorted out the latest info, such as its latest version, eligible phone models, release date, new features, how to manually update to it and so on.
In addition, I just mentioned Android 10 that released in the second half of last year, so apart from Android 11 update, this article will also talk about how to manually update Android phones to Android 10. Finally, some notes before Android 11 update will be taken on.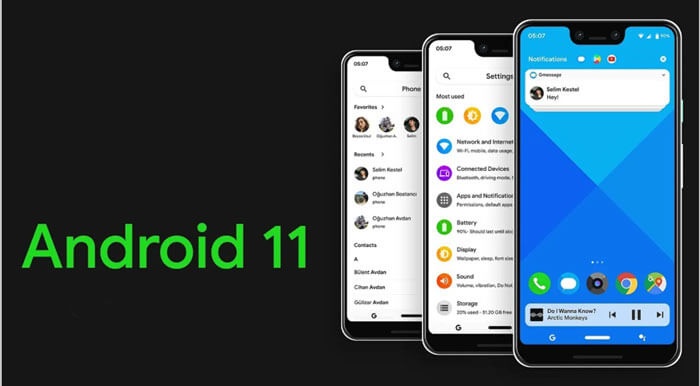 Part 1: Tips before Android 11 Update
Have already updated your Android OS to Android 10? If so, there might be some bad experiences in using your phone. At this time, you are likely to expect what surprises Google Android 11 will show you. Analyzing Android forums, mainstream mobile websites and some social network sites like Facebook & Instagram, it is concluded that what Android users are most concerned about is the new features of Android 11. Prior to the release of official Android 11, here are 4 popular tips about this OS.
Tip 1: What Is the Latest Android Version in 2020?
Want to know The latest Android version update? OK, generally speaking, Google develops a series of Android versions every year. For example, on September 3, 2019, Google released Android 10 (development code: Android Q). According to informed sources, Android 11 - the latest version of Android (Official Version) in 2020 is likely to come out later this year.
Tip 2: What Phones Will Get Android 11?
The choice of Android phone OS has a lot to do with the configuration of Android hardware and software (that is, whether the manufacturer of a brand or batch of phones has reserved customization based on updating Android system before leaving phones' factory). For instance, some Android phones with high configuration can easily download and install the latest operating system, and some even support Android phone update with only several clicks. But, what are the eligible phones?
Some models of the phones will get Android 11, including the phone brands like Google, Xiaomi, Huawei, Realme, One Plus, OPPO, Vivo, Nokia, Asus, Sony, Samsung, Motorola, LG, and other phones, according to the latest news.
Tip 3: Android 11 Release Date
Shortly after the release of Android 10, many mobile phone manufacturers are stepping up to update the latest operating system. When talking bout Android 11 release date, optimistically, we are looking forward to its launch in August to September in 2020. And during Google I/O in May 2020, the official Android 11 may have some additional features at that time.
What's more , Android 11 Developer Preview (version 1 and 2) released in February and March this year, which, to some extent, is paving the way for its official version.
Tip 4: Android 11 New Features
As for features of Android 11, we have learned that the data come from its released Developer Preview that can serve as a reference. Exactly, there are a few details that may be amended or deleted in the official version in the near future. Because these features need to match the 5G mobile performance to a large extent in order to improve the interaction between people and Android phones.
Definitely, many users will have more permissions and experience accordingly. For example, the development of two features as Scoped Storage and keeping Bluetooth on with flight mode can free you from unnecessary dilemma. Of course, it has many new features.
Let's take a look at Android 11 new features in 20 respects as listed:
- Scoped storage
- Keeping Bluetooth on with flight mode
- In-built screen recorder
- Disable notifications during recording
- Better handling of obsolete notifications
- Higher touch sensitivity
- Pin apps in Share menu
- Native screen recording
- Enhanced dark mode
- One time permission
- Enhancement in project mainline
- Reverse charging
- Motion control of some mobiles
- Scrolling screenshots
- Back position modulation
- Better support for curved displays
- Shared menu application fixed
- Upgraded notification shadow dialogue
- Chat bubbles
- Motion controls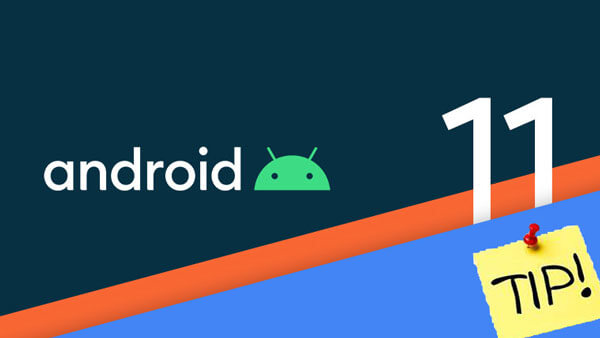 Part 2: Overview of Updating Android Version - Android 11 Developer Preview (Version 1 & 2)
1. Android 11 Developer Preview 1:
The first version has been released in mid February 2020 for development purposes. After the first Developer Preview, Google also released DP1 patches, which brought many patches to Developer Preview 1. Its beta is for developers who can customize their applications by accessing new Android OS.
The first Android 11 beta was initially available only on Google smartphones pixel 2, pixel 3, pixel 3a, and pixel 4. And then gradually promoted in other Android phones naturally.
2. Android 11 Developer Preview 2:
About a month later, Android 11 Developer Preview 2 update was released by Google, along with the Android 11 DP2 fix. The function has been added and the bug has been fixed simultaneously. Android 11 beta (version 2) improves notification history, built-in screen recorder, foldable device detection, range storage migration, call filtering, variable refresh rate setting, recovery on startup, 5G status API, etc. Additionally, face unlocking is more convenient and safe, pixel wallpaper interface and grid layout are clearer.
Besides, DP2 fixes provide with quick controls in the power menu, shortcuts from the lock screen, adjustments to waterfall or perforation displays, shell bugs, ADB none, line debugging, lock screen clock customization and so on.
Even Android fans who are not registered as developers at Google may not have to wait long if they are to update Android OS - Android 11 Developer Preview.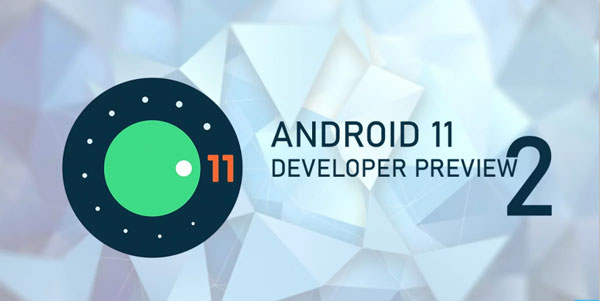 Part 3: To Update Android OS, What We'd Like to See in Android 11
Based on the classification of features of the upcoming Android 11 official edition and the analysis of the demands of many Android users, the following three functions are the most practical and expected for you. Let's have a quick look.
1. New NFC file sharing scheme is updated
Android Beam can be used with NFC to transfer files between Android devices. After the release of Android 10, it showed that this function has been removed. Google decided to offer a more efficient alternative on Android 11, which allows mobiles to share files through NFC. Actually, you can also share photos, videos, music or other files when your phone is not around. Now, with a specific app to perform these operations can be quite cumbersome. Therefore, the emergence of this sharing scheme is one of the most anticipated new functions.
2. The chat bubble lasts longer
Chat bubble is similar to the chat function in Facebook, which is also a new feature of the previous Android version. In Android 11, it boasts a more accessible format and is compatible with most applications, important text application info and Google hangouts. It will also work well with Twitter, WhatsApp, Ins, etc., and Android 11 will be more compatible with these applications. By applying bubbles, you'll enjoy an easier chat with chatting apps.
3. Dark mode is enhanced
Dark mode will be popular with some people, although some problems in Android 10 are criticized by many people. In general, most applications have dark patterns. When you turn on the dark mode on your Android phone, you will see that the application appearance is changed from light to dark. But some text contents do not turn black, hidden by the interface simply. It, in part, adds a sense of mystery. So it's fun, isn't it? Well, let's looking forward to the dark mode effect of Android 11. Now, you might wonder how to update Android operating system? Please get it from Part 4.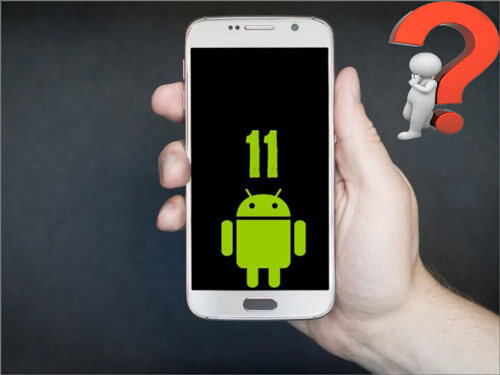 Part 4: How to Update to Android 11 Developer Preview - Manually Update Android Version
As is known to all, the official version of Android 11 hasn't come out yet, but if you want to install the Android 11 Developer Preview, please refer to the following steps. This is a manual Android phone update process, and it will be a little complicated. So, How do I update my Android phone? Now, take Google Pixel phone as an example:
3 steps on how to upgrade Android version to Android 11 Developer Preview:
1. Turn on both Developer Options and USB debugging
On your Google Android phone, Download Android 11 Developer Preview and navigate to Settings and scroll down to find out About Phone. Then tap the Build Number 7 times successively until the box prompts "you are now a developer". Back to Settings to find Developer Options, Then touch it to turn it on.
Next, switch on your USB debugging on your phone. Connect your Android phone to PC and hit OK as prompted and allow USB debugging. Besides, choose to "always allow access on that computer" if you want to make it easier next time.
2. Unlock bootloader
Google phones purchased directly from Google have a bootloader that can be unlocked. Fist, turn off the phone manually, press and hold the power button and volume down button to enter the boot loader menu of the device, or enter ./ADB devices in the command prompt to ensure that the phone has contacted the computer. Then enter ./ADB reboot bootloader to enter the bootloader menu.
To unlock the boot loader, type ./FastBoot flushing unlock. Please back up your phone before that to prevent data loss. Then click unlock, after you see whether to unlock or not. Next, press the volume up button, and then press the power button to confirm that you want to unlock the boot loader. This will reset your phone.
3. Flash the Factory Image
If the boot loader is unlocked, go to the Android 11 factory images page to locate the device, and download the latest image. Decompress ADB and FastBoot files. Afterwards, make sure that your boot loader is unlocked again and is in the bootloader menu. Instead, you can conduct ./FastBoot reboot bootloader command to reboot from the location. At this point, you will see ./FastBoot devices, and then you can flash it now.
Go to the directory on PC where you've stored the factory image data. Then uncompress them to the Platform Tools folder and use the flash-all command (Mac: use flash-all.sh., Windows: use flash-all.bat.) to start flashing the firmware.
Now, your Android will restart itself and boot up normally.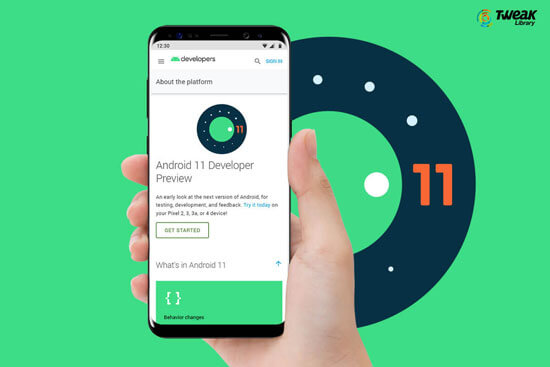 Note: You can click Google Android 11 Developer Preview to conduct the latest Android version download.
Bonus 1: Android Version Update: How to Manually Update Android Version to Android 10
Just now we talked about how to update Android phone manually to Android 11 Developer Preview version. Here, let's get to know a simple method on how to install Google Android 10 system.
Before the installation, please check whether the memory of the Android phone is enough and whether the phone is qualified to run Android 10 OS. Moreover, you should keep WiFi available and the power of mobile phone is sufficient. If all these are OK, then let's take action:
Let's see how to update Android phone version to Android 10:
Take Google Pixel phone for example again: Go to Settings > System > Advanced > System Update > Check for update and wait for the completion.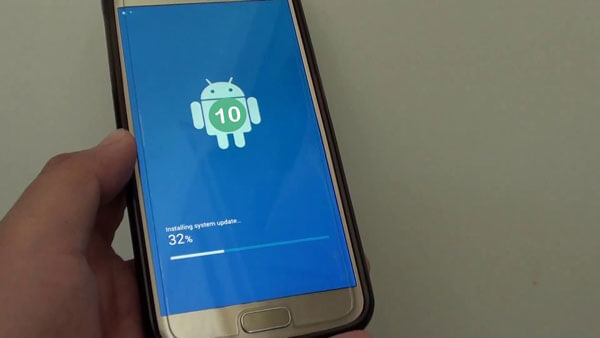 Tips: While updating Android version to Android 10, to ensure phone data security, ensure that your Android is backed up beforehand.
Bonus 2: Backup your Android Phone before Conducting Android 11 Update
So far, have you learned something practical from this passage, which is mainly about Android 11 Developer Preview and Android 11 update? If you read carefully, you may find that when you conduct Android 10 update or Android 11 update, backing up Android phone in advance is highly recommended to prevent loss. Here's a pro utility - MobiKin Assistant for Android that can keep your Android data safe.
But then again, what if you forget to back up files like contacts, call records, SMS, photos, documents and others before you update the system? Don't panic, another amazing software - MobiKin Doctor for Android can easily recover lost or deleted Android data after the latest android version update without backup.
At last, what do you expect from Android 11, or do you want to know more about Android 11 update? Welcome to leave a message in the comment section below.
Related Articles:
Where Are Contacts Stored on Android Phones & How to Export Them?
How to Import Contacts from VCF Files to Android Efficiently?
3 Ways to Delete Photos from Samsung Galaxy Permanently
Top 5 Powerful Android Data Recovery Apps and Software of 2020
How to Send Large Video Files from Android: The Ultimate Guide
Best 5 Ways to Transfer Photos from Android to iPhone in Minutes