Guide to Turn on Wi-fi and See Password of Connected Wi-fi on Android
All the Android phone users would agree with me that Wi-fi is of the essence for the phone, right? Without Wi-fi, we are unable to download music, videos, applications, send and receive messages on Facebook/WhatsApp/Instagram, surf the internet, etc. on the Android phone stably and quickly. In consequence, users need to get the means to turn on Wi-fi and see the password of connected Wi-fi so they can enjoy their mobile phone more freely and expediently.
Turn on Wi-fi on Android Phone
The means to enable Wi-fi on Android phone is not sole. When you want to switch on and use the Wi-fi, you have 3 choices:
See also:
Steps to Back Up Wi-fi Settings on Android
Option 1. Turn on Wi-fi in notification bar
The first method is the most common and easy one. You can complete it in seconds- swipe down the phone screen to enter the notification bar with many options. Then you need to find out the icon of Wi-fi and tap on it to enable the feature. Many users select this means since it is very easy to operate and saves time.
Option 2. Enable Wi-fi in Settings
The next method to turn on Android Wi-fi is to manage the network in Settings section. This would not be as easy as the first because you need to go to Settings> Wi-fi and click on the button to turn the feature on. But different from the first means, by using this method, you can see the usable Wi-fi around you and choose the wanted on from the list. In other words, you will be able to get more selections and Wi-fi information.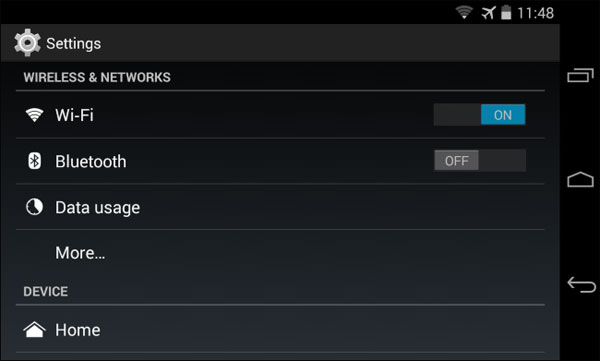 Option 3. Connect to hidden Wi-fi
Sometimes the Wi-fi might be hidden so you can't see it from the list. In this case, if you know the name and password of the wanted Wi-fi, you can connect to it as well:
- Navigate to Settings> Wi-fi> Add Wi-fi network.
- Then you can enter the network name into the box and tap on Security to select the security type for the network. After that, just type in the password.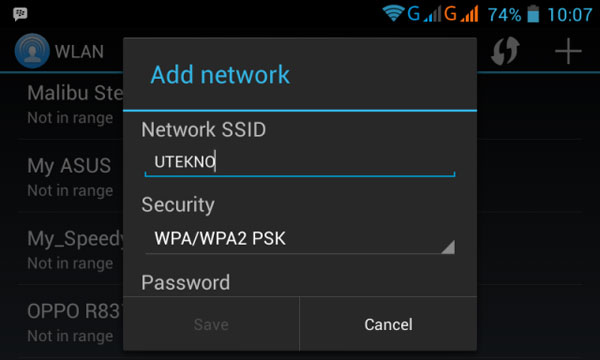 - Click on Connect and the phone will scan and search the network. When the selected Wi-fi is found, your phone will connect to it and you can use it without any hassle.
Notice: some Wi-fi provided in public would not require passwords but they might be insecure so be careful while using them.
View Password of Saved Wi-fi on Android
It is normal that users forget the security key sometimes and fail to connect the Wi-fi again. But it doesn't matter cause you can see password of the connected Wi-fi as well. To complete this process, you need to turn to Root Explorer.
- Root your Android phone at first.
- Download and install the application from Google Play Store. Here please note that your phone must operate on Android 4.3 or later.
- Launch the program on your phone and you will get a Root page. Just scroll down to find the data option and select msic.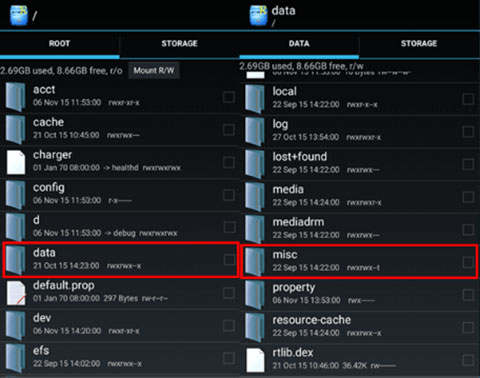 - Next, choose wifi on the MISC page and find out "wpa_supplicant.conf".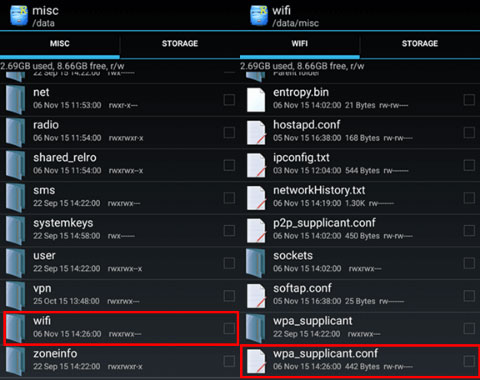 - Then you can see the network option in the red square. It is the Wi-fi that your Android phone had ever connected to. And from the information, you can get the Wi-fi name (ssid) and its password (psk).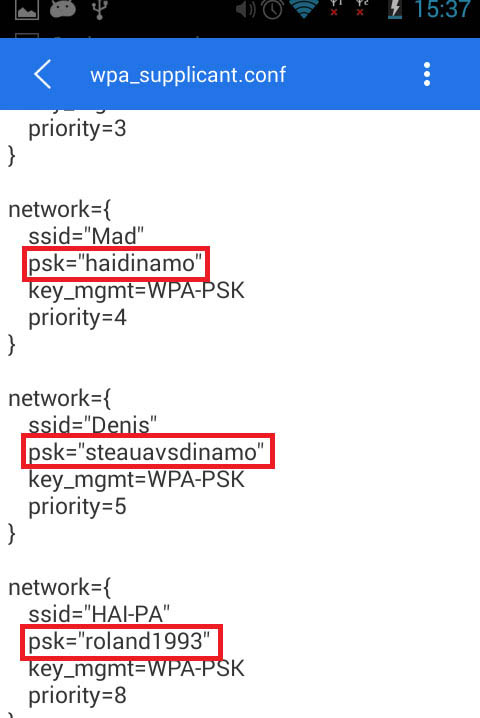 Related Articles:
Apps to Hack Wi-Fi Password on Android Phone or Tablets
How to Fix iPhone Won't Connect to Internet?
Android Export SMS to CSV: 3 Ways to Export SMS to CSV File
How to Print out Text Messages from Android Phone? (Best 4 Ways)
[Solved!] How to Transfer Text Messages from iPhone to Android?
9 Quick & Safe Ways to Fix Android File Transfer Not Working on Mac