9 Quick & Safe Ways to Fix Android File Transfer Not Working on Mac
Needless to say, moving files from one device to another has now become the smartest storage solution for every digital buff. For example, many users use Android File Transfer to move Android data to Mac for backup. But as we all know, this software does not work very well so lots of people are wondering how to fix Android File Transfer not working on Mac.
Also click to learn:
Relax, there are myriads of options available for you to fix this issue in no time.
What Causes the Android File Transfer Not Working on Mac?
Well, the reasons that cause the Android File Transfer not working issue could be hundreds and sometimes these factors could even be subtle. So let's learn the possible reasons for this problem, which can help you solve the problem more quickly.
- You have not enabled USB debugging on your Android phone so Android File Transfer could not connect to device successfully;
- You have not selected the file transfer option on your Android device;
- There are already Samsung Kies or Smart Switch installed on your Mac computer;
- None of your devices is compatible with the Android File Transfer tool;
- Your systems might have encountered an incomplete or crashed OS update;
- It could be due to the "ss_conn-service" on your Mac;
- It could also be some applications on your Mac like Dropbox clashes or hinders the running of Android File Transfer;
- You accidentally have broken the micro USB port on your target device;
- You are using a faulty USB cable;
- ...
If you can find the reason of your Android File Transfer not working on Mac from above list, just looking no further than the following nine solutions.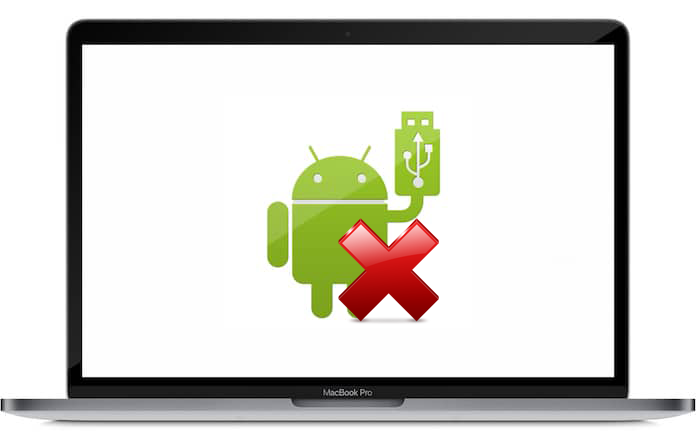 How to Fix the Android File Transfer Not Working Issue? (9 Ways)
So, it's finally time to unlock the secrets to the Android File Transfer not working issue, an experience every adult and kids will savor. And guess what? All these 9 solutions will take the game of transfer to the next level. Just go ahead and read them.
#1 Ensure Your Mobile Phone/Mac Computer is Supported by Android File Transfer
The very first thing to ensure is that your Android device is supported by the software - the operating system of your computer should be Mac OS X 10.7 or higher and your OS version of your Android should be Android 3.0 or later. So just go to check the OS version of your mobile phone and computer at first.
#2 Check USB Cable
Make sure your USB cable is original and it's the one that came in the same package with your Android phone. Most of the times, it's your faulty wire that hampers the smooth transfer. Just check it carefully and in case you detect a problem, try to replace it with another USB cable.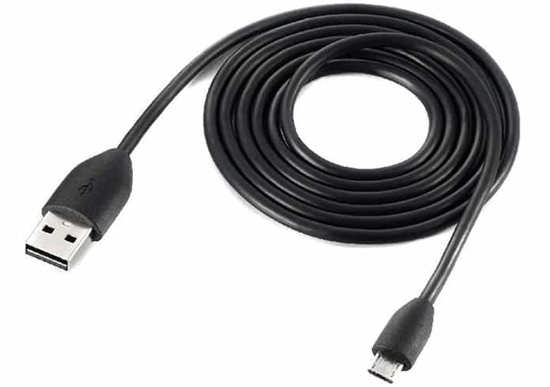 #3 Enable USB Debugging
So, you replaced your old USB cable with a new one, but it did not solve the problem effectively. Worry not, just take the same piece of cable to connect your Android device to the Mac now, and go to the "Settings" of your phone and turn on the USB Debugging on your device. If you do not know how to enable the mode, just go to the page: How to Enable USB Debugging on Android Phone>>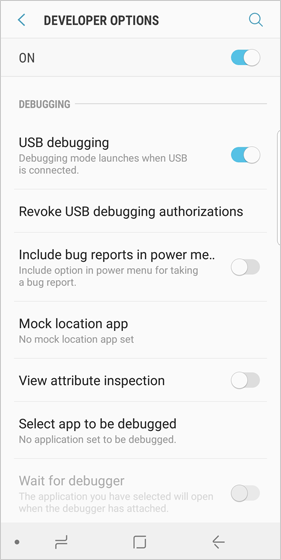 #4 Select the Proper USB Connection Type
To make your Android device recognized by Android File Transfer, you not only need to turn on USB debugging on your phone, but also choose the proper USB connection type, such File Transfer, MTP (Media Transfer Protocol), etc. Only when you select the correct connection type can the software transfers the files smoothly.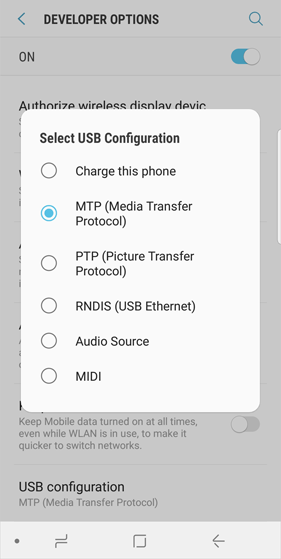 #5 Update Android & Mac OS
An OS update can solve many problems sometimes. So here, you can also try to update your Android and Mac OS.
- Update Android OS: go to "Settings" > "System" > "System update".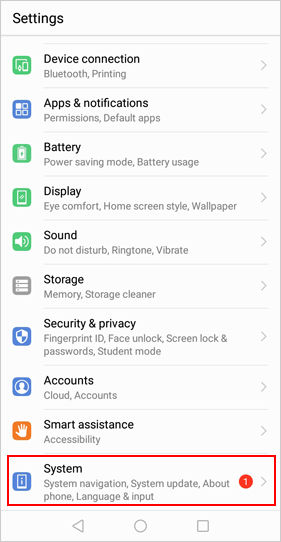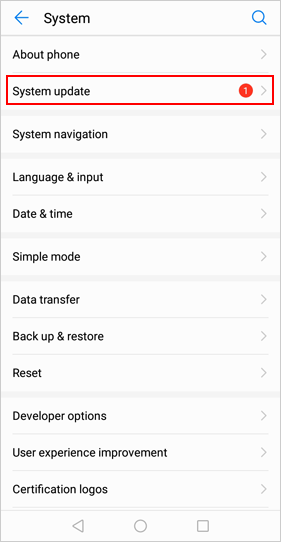 - Update Mac OS: download the latest Mac OS version > install the Mac OS version > allow the installation.
#6 Reboot Your Android & Mac
Another way you can try to solve the problem is to reboot both your devices. This is very easy to complete but it is very useful - it can fix many phone or computer issues easily.
#7 Uninstall Samsung Kies or Smart Switch
Some Android data transfer tools like Samsung Kies or Smart Switch would trigger the transfer issue also. So if you have installed this kind of programs on your Mac computer, please find them out and uninstall them. After uninstalling these applications, you can restart your computer and try to transfer your files with Android File Transfer again.
If you have not installed these kinds of Apps on your device, you can ignore this point.
#8 Re-download Android File Transfer for Mac
You can also select to download Android File Transfer for Mac one more time. This is probably one of the last resorts and you can do it by simply uninstalling and reinstalling the software. Once you have installed it back to your system, you can attempt to launch and connect your device to computer again. Then just check if it works normally this time.
#9 Use an Android File Transfer Alternative
Supposed that you have tried out all 8 solutions above but still fail to solve the problem, then you can consider to use an Android File Transfer alternative. Here, MobiKin Assistant for Android (Mac Version) can be a good option for you. It allows you to transfer different types of files between Android and Mac with simple clicks, including contacts, text messages, music, photos, videos, books and more. And if you need, you can even backup all your phone contents to Mac computer and restore them with one click.
If you are interested in it, you can click the icon below to simply get it.
Words in the End
That's all for how to fix Android File Transfer not working on Mac. To save your time, you are suggested to find out the reason of the issue first and then you can suit the remedy to the case. But if you have no any idea about the causes, then you are recommended to directly use an alternative to Android File Transfer. This is doubtlessly the fastest way to fix the issue.
Related Articles:
Top 5 Android PC Suites - Help You Manage Your Android Phone with Ease
Top 6 Android Transfer Apps to Help You Transfer Data between Android and PC Easily
How to Sync Data on Mac to Android Devices?
Complete Guide on How to Transfer Files from PC to Android
Simple Methods to Transfer Android Photos to External Hard Drive