Transfer Text Messages from Android to CSV
CSV files can be described as files that have been created in a tabular format. Some of the more commonly used today can be found in Microsoft, Mac and other products that offer spreadsheets and databases to their users. CSV files are ideal for many different purposes and reasons. Specifically, when the user is dealing with lots of information that they have secured for calculating and reporting information to others in an easy to read and follow format. For instance, if users like to keep a backup of Android text messages on computer, CSV would be an ideal file format and many third-party tool also supports to save your Android text messages to CSV format.
MobiKin Assistant for Android or Assistant for Android (Mac Version) is such kind of Android data manager tool that enables you to save your Android text messages as CSV file. It provides their users with an excellent software tool that can be used for a number of different reasons and purposes. For example, you can use it to backup Android data, including text messages, contacts, photos, videos, music, apps and more on computer, import data from computer to Android, delete Android data from computer, edit contacts on computer, install/uninstall Android apps on computer and so forth. Assistant for Android is easy to use. In fact, users have access to this software in an easy to download and install format, and it on takes a few minutes to have everything that is needed in place.
While this software does have a varied of great functionalities that it can be used for, the user can also choose this application to transfer data easily without a lot of added knowledge required or hassle. Not only transferring text messages from Android to CSV file, it allows you to import text messages from computer to Android, delete Android SMS on computer, and even send & receive text messages on computer directly. It works on Samsung, HTC, LG, Motorola, Sony, Huawei, Google and more Android devices.
How to Save Android Phone SMS Messages as CSV File?
Step 1. Set up your Android phone
Click the download link from above to get the Assistant for Android's installation. Once you click on the download link, you will be initiated to the auto install process of this product. After the installation process is complete, the user will launch the application and then follow the step provided below.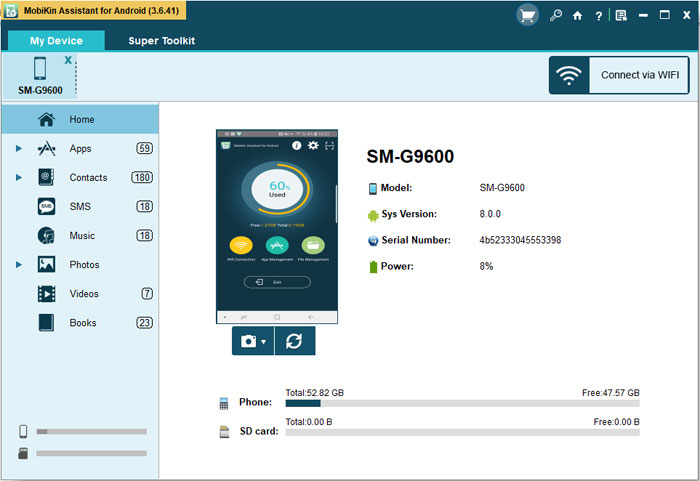 Step 2. Connect Android phone to computer
Connect your Android phone to the desktop or laptop computer by using a USB cable for the connection. Open USB debugging on the phone. When done correctly, it will be detected by the program and the user will have the capability to start the process of backing up their Android SMS to CSV file.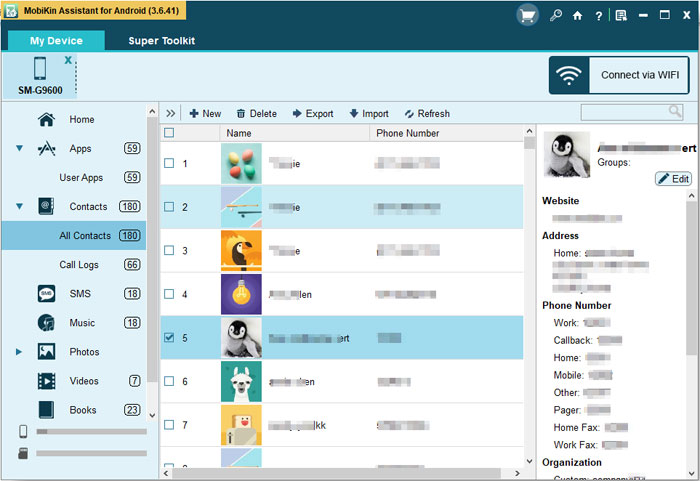 Step 3. Transfer text messages from Android to CSV
By selecting the SMS option from the left side column, you will enter the SMS managing window. This selection will automatically initiate the process of instantly reading the messages, displaying them in a distinct order to be selected one by one or via an all in one option. Finally, click "Export" button to save all selected Android text messages in a CSV file at one time.
Related Articles
How to Edit Samsung Contacts on PC or Mac
How to Export Android Phone Contacts to Excel