How to Recover Permanently Deleted Photos from Google Photos [Simple & Efficient]
So, you want to know how to recover permanently deleted photos from Google Photos? Was it a mistake, or did you delete some photos because you thought they did not serve a purpose, only to later change your mind? That happens to most people. There are some individuals who believe that once photos are deleted, they are gone forever. That is not the case. Your photos are still up for grabs. There are ways that you can recover deleted Google Photos. So, you are saved and so are your photos! Some methods are better than other methods though. The below solutions have been proven to get back deleted photos in a jiffy. (Want a Google Photos alternative?)
Part 1. Can you Restore Permanently Deleted Photos from Google Photos?
Yes! You can definitely recover permanently deleted photos from Google Photos. We are going to let you in on a little secret: Permanently deleted photos become invisible, so they are not really deleted. You probably know about the check the 'Trash' folder to restore photos suggestion. This works if it has not been past 60 days. If it has been more than 60 days, then you either need to get in contact with support or, better yet, take advantage of an efficacious recovery tool that can get those photos back, without wasting any of your precious time.
You can always contact Google Support to help, but getting a hold of them will cause you a major headache. There is no direct phone number. There is not even an email to contact them. There is only a forum-like type of platform where you submit requests. It is very difficult to have real-time conversation with Google Support. This is probably due to them having millions upon millions of users around the globe. A little fun fact is that more than one billion people use Google's products and services. Imagine addressing all of their problems! So, your best bet would be Google Photo recovery software that has not failed to impress.
The Google Photos app can simplify your life in various aspects, but unfortunately, it cannot simplify file recovery after 60 days. You would have to contact them, but you may or may not hear back from them. If you do not, you have no other choice than to opt for an efficacious data recovery tool that is designed for this particular purpose.
Can't Miss:
Part 2. Restore Permanently Deleted Photos from Google Photos Trash
Google Trash has you covered for a period of 60 days! It is a temporary storage where every deleted photo goes into. So, if 59 days ago you deleted those photos that you now want to recover, then you need to dig into Google Trash...now!
On your device, click on the "Google Photos" app.
Click on the top left menu.
Click on "Trash."
Select the photo(s) that you want to recover.

Click on "Restore."
Part 3. Get Back Deleted Google Photos from Google Photos website
Google can come to the rescue for different reasons, but even opting to retrieve photos on its website can only be conducted if it has been less than 60 days. Fortunately, in the near future Google provides more days for users to recover their deleted files. In the meantime, you have to stick to their rules.
Go to the Google Photos website and click on the main menu icon.
On the left menu, click on "Trash."
Select the deleted photo(s) that you want to recover and then click on the restore icon. After doing so, photo(s) will be recovered back to the original folder.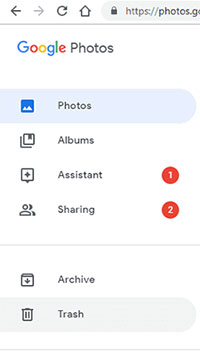 Can't Miss:
Part 4. Recover Deleted Google Photos by Contacting Google Support
If it is past the 60 days mark, you have 21 days to contact Google Support. Now, since Google Support receives countless requests on a daily basis, once you make a request, the support team will evaluate it and then decide if they want to help you or not. The only requisite is that your request is genuine. Nevertheless, even though your request could be genuine, they may think that is not the case. This is one of the reasons why people rather opt for a reliable photo recovery tool. It never hurts to ask though, but know right off the bat that when you contact them, you will always be engaging in a gamble.
Go to the Google Drive Help page and then click on "Find and Recover a File" from the options shown.
Submit basic personal information so that the support team can determine if your request is genuine or not. You will only get contacted if your request is considered to be genuine.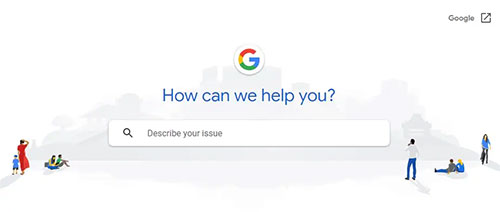 Part 5. Easy Method to Recover Permanently Deleted Photos on Google Photos
How to recover permanently deleted photos after 60 days? If you do not meet the requirements to use the aforementioned methods or you did but they did not meet all of your expectations, then you need MobiKin Doctor for Android (with its Mac version) ASAP. This program is free to download, and it gets down to business right away. It will retrieve permanently deleted photos, no matter how long it has been since you deleted them. Not only can you recover photos with this tool, you can also recover other data types. It is a good solution to have around because it can always serve a purpose.
Noteworthy Facts about Doctor for Android
Recover deleted photos from Android SD card, or internal storage.
Recover photos, call logs, text messages, audio, contacts, songs, movies, photos, videos, and etc.
Preview and save as many files that you want on your computer.
Compatible with more than 8,000 Android devices and various Android OS, including Samsung, HTC, LG, Sony, Motorola, Huawei, Xiaomi, etc.
Keeps your privacy secure at all times.
How to Retrieve Lost Camera Photos on Android by Using Doctor for Android?
Step 1. Download and install MobiKin Doctor for Android on your computer. Using a USB cable, connect your phone to your computer and wait for it to be recognized.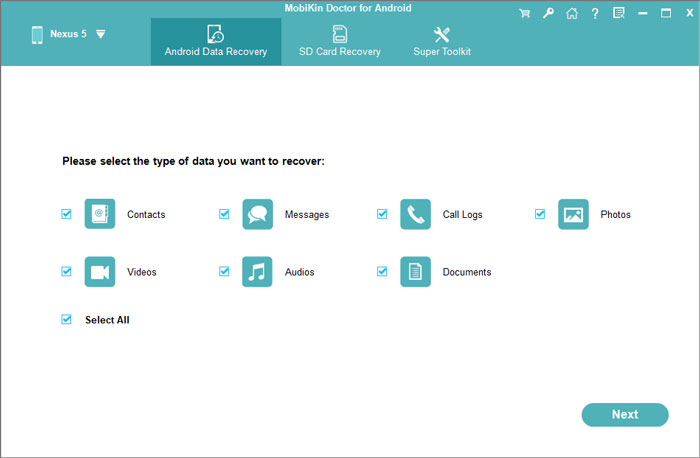 Step 2. On the interface, click on "Photos" and then click on "Next." Select the type of data that you want to recover. (If the photo(s) that you are seeking are not there, you may need to root your Android phone in order to conduct a thorough scan.)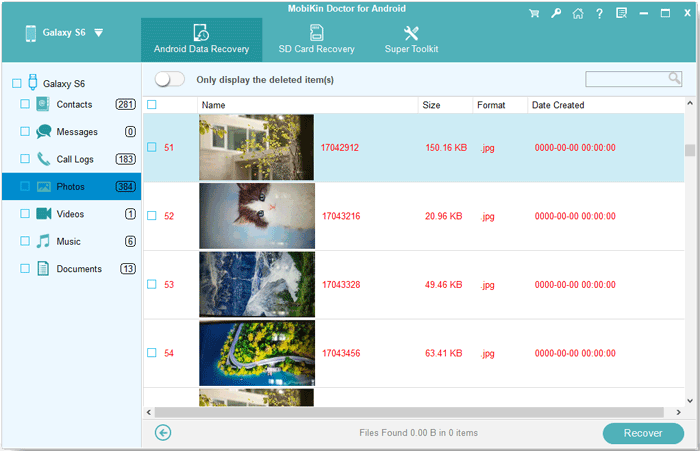 Step 3. Existing photos will be on display. Select the photos that you want to recover and then click on "Recover." By doing so, you will be saving photo(s) to your computer for easy access.
Photos Reflect Your Life Journey. Recover and Treasure Them!
Every photo reflects a story. Thus, any photo can bring back many memories. There are times in which you delete photos by mistake or just because you do not care for them. In the future, you will definitely care for them! They are part of you. Any of the above methods can help you in the recovery process. Remember that if it has been more than 60 days and you do not have any time to wait for a possible answer, then MobiKin Doctor for Android has you covered in this and many other aspects!
Related Articles
Ultimate Solution to Recover Deleted Contacts from Android
How to Transfer, Copy Text Messages from Samsung Galaxy to PC/Mac
How to Recover Lost Contacts from Samsung Galaxy
How to Recover Data from Water Damaged Android Phone or Tablet?
How to Access Phone with Broken Screen with PC Easily & Safely?