Top 6 Must-Have Android Cleaner Apps
Looking for an android cleaner app that will get your Android devices cleaned and optimized perfectly? Well, in that case, the following list of top 5 android cleaner app will work wonders for you. Cleaning your android devices on a periodic basis is absolutely necessary to keep it functioning smoothly. Even if your device has a few files, you will have to get them cleaned in order to prevent the slowing down of your device. Your device will be well optimized and it will function just the way you wish to, on choosing the best cleaner app for android. So, keep reading for a quick scoop on the best android cleaning apps that'll work wonders for your device.
Best Android Cleaning Apps for Your Reference
Clean Master
Clean Master is one of the best all-in-one android apps that can help you with cleaning and optimizing simultaneously. This app is one of the best maintenance tools for Android. With this app you will effectively get to delete the app cache, the unused files, the files that are residual, your online search history and unused apps as well. This is one, of the best cleaner app for android. This app will help you to buck up the space in your device.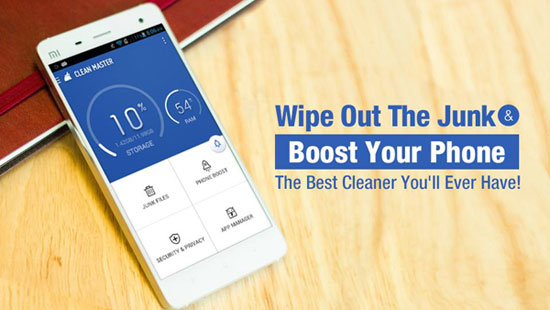 History Eraser
If you're looking for an android cleaner app that will help you to get rid of your browsing history right away; nothing can work better than the history eraser. This app also lets you delete your app cache and temporary files. On top of that, the app also comes with an easy to operate interface and smart features that can be operated by one and all.
Google Play Store Link: https://play.google.com/store/apps/details?id=mobi.infolife.eraser&hl=en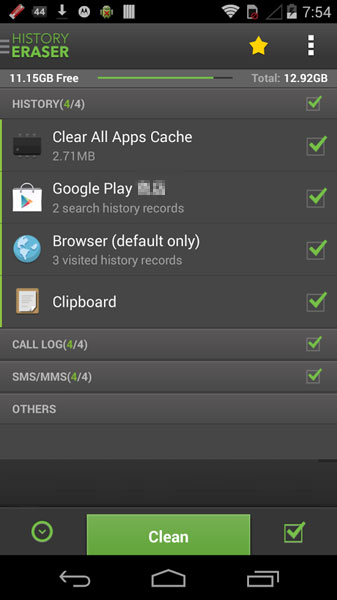 Advanced Task Manager
Advanced Task Manager is one, of the top 5 android cleaner app that'll work amazingly well on all android devices. This app will help you to list all the running apps and you can also kill apps as per your preference. The app management tool will also help you to manage the existing apps and handle them well. It will speed your phone, buck up your phone's battery levels and automatically kill tasks. So if you're looking for an all in one app that'll provide high end functions, this app can be the best pick.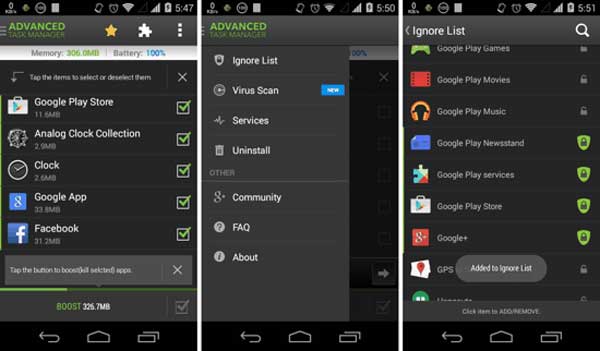 App Cache Cleaner
As suggestive from the name, this android cleaner app will effectively help you to get rid of all the app cache from your phones. By deleting the cache files it will also maximize the space and the speed of your phone. You can also enjoy better storage memory and storage space from this app.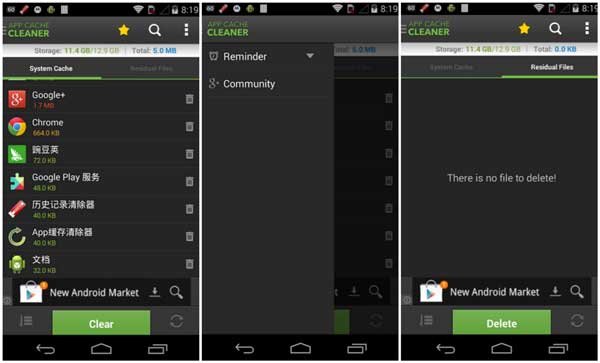 Android Booster
This is one of the free android cleaner apps that'll optimize your android device in the best possible manner, thereby bucking up its function and letting you avail the best out of it. In fact, you can enjoy better and way faster performance from your Android devices on opting for this app.
Google Play Store Link: https://play.google.com/store/apps/details?id=com.netqin.mobileguard&hl=en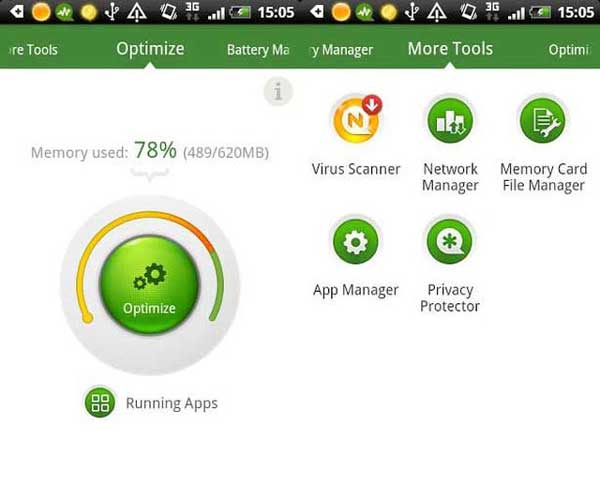 Android Data Eraser
Maybe you have found that the above cleaner apps for Android are only allowed users to clear caches or history files, so when you have the need of erasing some personal info to leave no opportunity to restore, what will you do here? Obviously, the recommended free apps can't meet your demands, here we could like to strongly recommend Android Data Eraser software.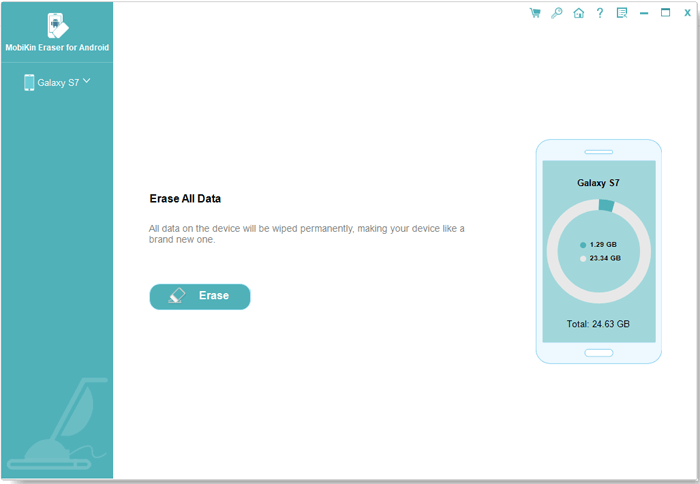 It not only allows you to erase junk files, history files, or app caches on your device, but also enables users to permanently erase any data on your Android with 3 different security levels. You can take a free trial on this powerful program and compare it to the above apps as you like.
Related Articles:
Best Cache Cleaner for Android Phone or Tablet
How to Permanently Erase iPhone Text Messages