iCloud Backup Taking Hours? Here're the Efficient Solutions
"My iPhone iCloud backup is taking hours. What is the problem?" (from Apple Forum)
Today, iPhone is just like a "Portable Data Terminal". To avoid data loss caused by accidental deletion, system upgrade or other causes, more and more people are aware of the importance of iPhone backup, and would back up iPhone stuff to cloud storage like iCloud. But recently, many users complained about iCloud backup taking forever, or even failed. Indeed, this free service does not always provide convenience for iOS users.
OK, to put an end to this issue, we'll come up with 7 methods in this post. Meanwhile, you'll get a great replacement to iCloud backup. But before that, let's first focus on the question on "how long should it take to back up my iPhone?", "what does iCloud Backup include?" and "why does iCloud backup take so long?"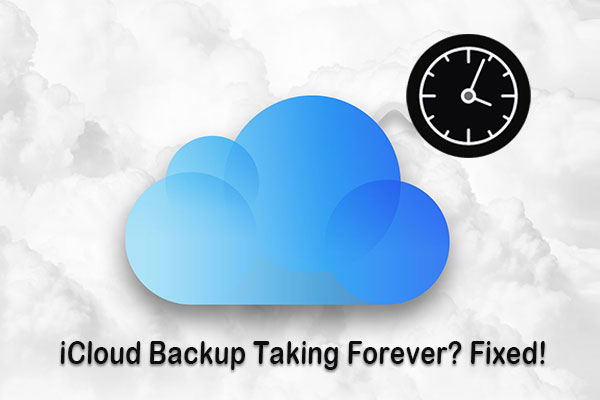 Part 1: Things You Want to Know about iCloud Backup
Q: How Long Should It Take to Back Up My iPhone?
A: When conducting iCloud backup, how long will it take? Well, there is no definite answer to this question at present, but according to our test, coupled with some users' firsthand experience.
If your network bandwidth (actual transfer speed per second, not the virtual bandwidth) is 8Mbps, and meantime, you need to back up 4GB of data to iCloud, it, ideally, should take an hour.
Q: What Is Included in iCloud Backup?
Ringtones
Apps Layout
HomeKit data
Screen Display
iDevice settings
Application data
Visual Voicemails
Apple Watch backups
Notification Settings
Data related to Health apps
Home screen and app organization
Various messages (e.g. iMessages, MMS, etc)
Photos, videos, music, movies from your iPhone, iPad or iPod
Purchases you have made from Apple servers (e.g. TV shows, apps, eBooks, etc)
Note: If you don't have an SIM card in your iDevice, the iCloud won't back up data like Visual Voicemails, iMessages, and so on.
Q: Why Is My iCloud Backup Taking So Long?
A: To answer the query - "why is my phone taking so long to backup?", let's check the clear list below. Here are the most common reasons. And further, there are also deeper causes that are to be found.
WiFi is unstable or slow.
iPhone memory is almost full.
iCloud storage space is occupied.
Poor battery life.
Some apps tend to refuse to install on your iPhone.
Reasons associated with the size, quality and type of data to be backed up.
iOS update may cause incompatibility between old and new (incremental) backups.
You May Be Interested in:
Part 2: 7 Methods to Speed Up When iCloud Backup Taking Forever
Wanna know how to make iCloud backup faster? OK, here are 7 solutions for your reference.
Method 1: Check Wi-Fi Connection
Poor Internet connection is the direct cause and perhaps the culprit for iPhone backup taking forever. Thus first, you can check the network you are connecting.
Just try to open a page from the browser on iPhone. If the load is slow, you can quit some bandwidth consuming programs. And contact your local network provider if necessary. Moreover, it's better to try a faster Wi-Fi connection if possible.
Method 2: Free up Storage on iPhone
We all know that iCloud is limited in terms of its free storage. And if iPhone takes forever to backup, there might be little memory left.
In response to this situation, advise you to open your iPhone. Then go to Settings > Safari > Clear History and Website Data > Clear History and Data to release its memory. Wonder more tips to free up space on your iPhone without deleting data? Just click here.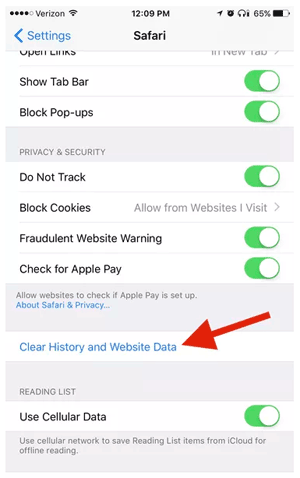 Method 3: Avoid Large File Backup
You can disable some large files, including apps and Snapchat photos, etc. if you don't use most of them frequently. After that, these will be removed from iCloud. By doing so, you might solve the problem concerning "iCloud backup slow".
For iOS 10.2 and older, go to Settings > General > Storage & iCloud Usage > Manage Storage > select your device > Show All Apps. Then turn off the items you don't want to sync.
For iOS 10.3 and newer, simply head to Settings> iCloud > Storage > Manage Storage > choose your device and toggle off unnecessary options of data > Turn Off & Delete.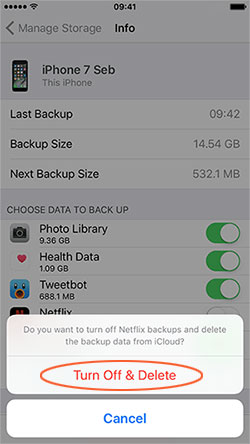 Method 4: Remove Useless Backup
While the iPhone has much more memory and contains tons of contents, the most valuable ones are probably contacts, text messages, camera photos, etc. Some contents like Notes and Homekit, which may be redundant for some guys, can be deleted from the backup list.
In order to remove them, on your iPhone, go to iCloud from Settings app, and find your unwanted stuff from the data type list. Next, choose any of them to Delete from My iPhone. (P.S. Want to know how to delete photos from iPhone but not iCloud?)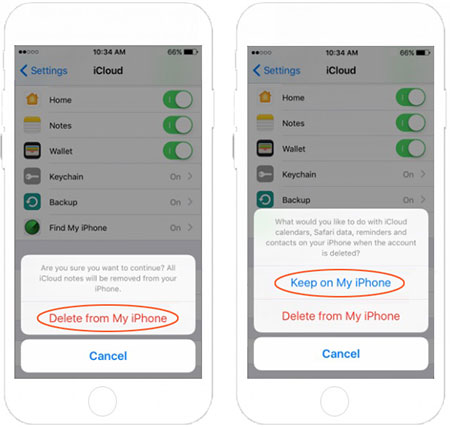 Method 5: Delete Inessential Data
In addition to large files and useless types of data mentioned above, there may be unnecessary files or duplicate ones in some important applications, eating up the limited storage of the iCloud. So, before backing up your iPhone, you can manually delete these data, such as filtering out the unimportant video files in WhatsApp, Viber, Line, etc. to keep them from burdening iCloud backups.
See Also:
Method 6: Update iPhone to the Latest OS
Every iOS update will fix the previous vulnerabilities of system as well as add new features. If you find that iCloud backup takes too long, you can also choose to check the iOS for update.
To do this, just wake up your iPhone to go to Settings > General > Software Update. Then tap on Download and Install if there's an iOS version available. (What if iPhone frozen during iOS update? Here are the fixes.)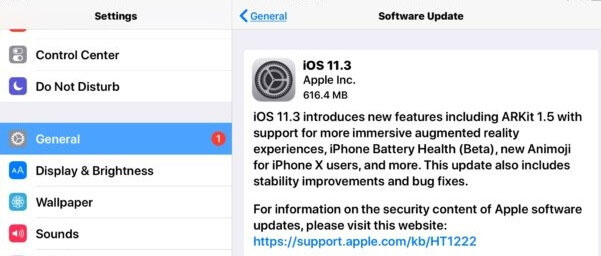 Method 7: Reboot Your iPhone
Is there any other method on how to speed up iCloud backup? Sure! To fix issues related to iCloud backup taking days/hours, you can try to restart your iPhone.
It is inevitable that the iOS of the iPhone will be a bit stuck and slow down after a long time of use. Therefore, many of us would choose to restart the phone. This can clean up the memory of the phone and help contribute to the improvement of iPhone's performance. Yet it's not the universal solution.
Part 3: Best Alternative to iCloud Backup - Assistant for iOS
Since iCloud backup taking too long is so boring for us now and then, is there any great tool or service that serves as a viable replacement? OK, MobiKin Assistant for iOS (Win and Mac) can be the best alternative to iCloud. One of its appealing characteristics is that it doesn't keep you waiting for long. Again, It also provides integrated management for both existing data on iPhone and iTunes backup.
Core Features of MobiKin Assistant for iOS:
Back up iPhone/iPad/iPod data to computer, including Photos, Music, Videos, eBooks, Contacts, Text Messages, Notes, Safari Bookmarks, Voice Memo, Podcast, Ringtone, Playlist, and so on.
Import data from computer to iOS devices, and give you the power to back up and restore files between iDevices and iTunes.
Fully manage iDevice files as you wish. (e.g. access, preview, edit or delete contacts, messages, etc. on computer directly)
End-to-end connectivity, no binding of malware and easy to use.
Work on nearly all the existing iPhone, such as iPhone 12/11/11 Pro, iPhone X/XS/XR/XS Max, iPhone 8/8 Plus, iPhone 7/7 Plus, iPhone 6/6s/6 Plus, etc. iPad mini/Air and iPod touch, etc.
Any of your operations will only be known to yourself.
Follow the steps to see how to back up iPhone to computer via Assistant for iOS:
Step 1. Download, install and open Assistant for iOS on computer. Then connect your iPhone to this computer using a USB cable.
Step 2. Follow the simple hints on the initial screen to get the device identified. Once done, you'll see the main interface of the tool.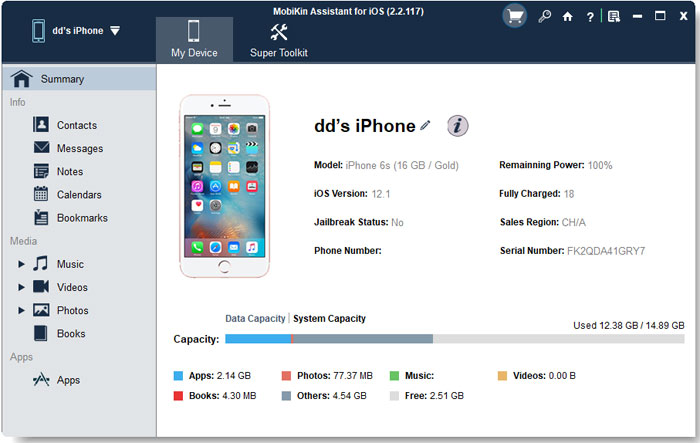 Step 3. Go for any types of data from the left sidebar. Then choose what you want to back up. For example, if you want to back up iPhone photos on computer, you should choose "Photos" folder and all pictures on your iPhone will be displayed on the right.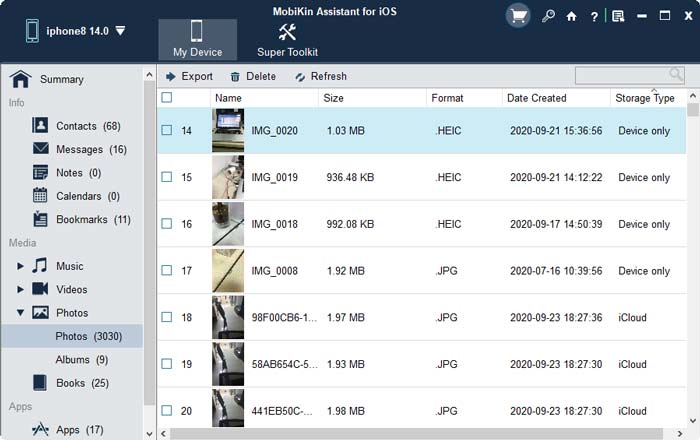 Step 4. After selected all the files you want to backup, you can click Export from the top menu to save them to computer for backup. Don't forget to choose a location that is easy to remember to save the data you want to back up..
The End
All in all, there is no universal way to fix iCloud backup taking forever. That is, in some cases, these fixes may greatly speed up iCloud backup. But it is also possible that they are just a drop in the bucket.
Last but not least, it's important to be clear that more folks are likely to back up their iDevices to computers, rather than some cloud storage like iCloud. For the former, on the one hand, they don't have to worry about the possible insufficient size of the space. And it's no need to be anxious about privacy leakage or data security on the other.
Related Articles:
Everything You Need to Know about iCloud Backup
How to Restore Voicemail from iCloud Backups?
Effective Ways to Transfer iCloud Backup to Samsung
[Marvelous] Top 8 iCloud Alternatives for Backing Up iPhone
How to Fix A Stuck iCloud Backup Restore?