How to Fix iPhone Passcode Changed Itself Efficiently? 5 Best Techniques
"I set up a 4-digit code on my iPhone; previous to that, I had installed a replacement screen for my device, but suddenly, my code did not work! The iPhone passcode changed itself! Could I have been hacked by that replacement screen?" -- from Apple Support Community
Today, it is a common occurrence to configure a password to secure sensitive and confidential info on our iPhones. However, a peculiar problem with "the device passcode changed itself" crops up, causing inconvenience to many Apple operators. This minor but thorny issue has been reported by users, leaving them perplexed as to why it happens. Now, we shall explore the reasons behind this phenomenon and provide effective solutions to help iPhone owners overcome this issue.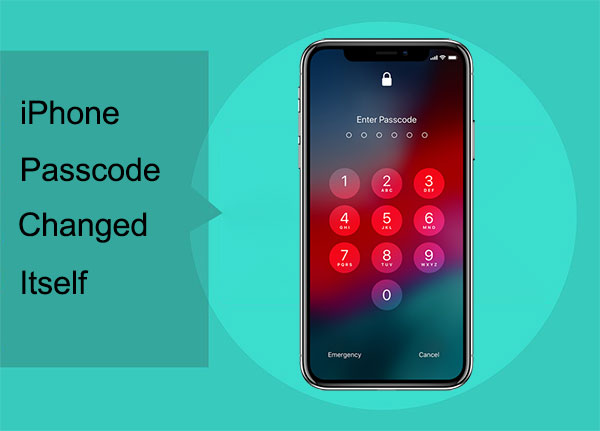 Part 1: Why iPhone Passcode Changed on Its Own?
As part of its drive to increase security, since the launch of iOS 9, Apple requests a six-digit passcode instead of a four-digit one when setting up new or newly updated Apple devices. When we update iOS versions or restart the phone, it is possible that the iPhone password changes on its own from a four-digit code to a six-digit or the reverse. There are several reasons why an iPhone passcode might appear to change itself:
iOS update: Do you have a model older than iPhone 6? In that case, the system will automatically change the 4 digits to 6 digits when you update iOS.
User error: The user accidentally entered the wrong passcode several times. It triggers the iPhone's security mechanism to lock itself and requires a new passcode to be set.
Software glitch: A software glitch or bug in the iOS operating system can cause the iPhone to reset or change the passcode.
Security breach: If someone gains unauthorized access to an iPhone, the passcode might change itself automatically.
Changed by someone else: Maybe your spouse or a child has changed the password on their phone without telling you.
You Might Also Like:
Part 2: Fix iPhone Passcode Changed Itself with 4 Quick Methods
Method 1: Back Up iPhone to iCloud before Erasing It
You can still use Touch ID or Face ID to access your locked iPhone. However, if you don't know the changed passcode, you will have to erase your iPhone to remove this inconvenience. Before doing so, make sure you have made a backup of your iPhone to avoid data loss:
Run "Settings", go to the profile, and tap "iCloud".
Choose "iCloud Backup" and turn on "Back Up This iPhone".
Lastly, click the "Back Up Now" option.

When you complete the backup, go back to your "Settings".
Head to "General" > "Transfer or Reset iPhone".
Click "Erase All Content and Settings".
Provide your passcode and Apple ID credential to proceed.
Method 2: Erase iPhone Passcode via iTunes
Once your device passcode changed itself, you can factory reset your iPhone and restore it with iTunes. This is the most commonly-used approach to unlock the iPhone without knowing the correct screen password. Assuming you have recently backed up your iPhone, that would be helpful. Here's the instruction to erase iPhone with iTunes:
Connect your device to your computer and run the most recent version of iTunes.
Click the "device" icon from the iTunes interface.
Go for "Summary" > "Restore iPhone".
Tap "Restore" to confirm when you see the two options: "Restore" or "Update".

Once the job is complete, you can set up and use your phone as ever.
Force restart your iPhone if the restore lasts over 15 minutes or longer. Moreover, make sure you have synced this iPhone to your computer before. Or do the erasure by going to icloud.com > "Find My iPhone" as long as you remember your Apple ID and password.
Method 3: Unlock iPhone Password via iCloud
To resolve the iPhone passcode change issue, erase the device via iCloud as a last resort. Data loss is inevitable but preferable to being permanently locked out of the phone. This can be done by following these steps:
Firstly, access icloud.com through a web browser.
Enter your Apple ID and password into the designated fields to log in.
Next, click the "All Devices" button at the top of the page to view your associated devices.
Select the iPhone that you need to reset the password for.
Once you've chosen the device, please initiate a factory reset by clicking "Erase iPhone".

Please wait for the reset process to complete, and create a new password to fix the iPhone passcode changed itself.
To retrieve any previously saved data, log in to your Apple ID on the device to sync your iCloud backup.
You Might Also Like:
Method 4: Bypass iPhone Passcode by Email or Answering Security Questions
If your iPhone password has changed unexpectedly, the initial action you should take is to attempt to recover it. This approach is viable only when you have linked your iPhone to an email address or phone number. In case you've access to any of these, it's achievable to reset the password through Email or by answering security questions:
Assuming you are prompted for a passcode, rather than providing it, go to the "Forgot Password" option on your iPhone and select it.
This will take you to a passcode recovery prompt where you will need to enter your Apple ID and then tap "Next".
From there, you can choose your preferred reset option.
You can either "Answer security questions" to change your password or select "Reset by Email", where you will receive a link or a reset code via email.

Depending on your choice, you must either answer the security questions or wait to receive the recovery code or link via email.
After this step, you can set a new passcode and gain access to your iPhone.
Part 3: Unlock the Changed iPhone Passcode with iOS Unlock
To unlock an iPhone with a changed or unknown passcode, try a professional utility like iOS Unlock. It can unlock the screen of all iOS devices, including the latest iPhone 14. With this intelligent product, you can easily access your iDevice without a passcode, whether you need to remove the screen lock, Apple ID, iCloud activation account, MDM, etc. Overall, it is the most reliable way to unlock your iPhone without knowing the changed password.
Key highlights of iOS Unlock:
Error-free to unlock the changed iPhone passcode in seconds.
Bypass various screen locks, ranging from 4-digital passwords and 6-digital passwords to Face IDs, Touch IDs, and screen restrictions.
Remove Apple ID and iCloud activation lock fluently.
Unlock the iPhone SIM lock and iTunes backup passwords deftly.
Bypass MDM on your iPhone/iPad with no data loss.
Work well with practically all iOS devices, including iPhone 14/14 Plus/14 Pro (Max), iPhone 13/13 Pro (Max)/13 mini/12/12 Pro (Max)/12 mini, iPhone 11/11 Pro/11 Pro Max, iPhone X/XR/Xs/Xs Max, iPhone 8/8 Plus, iPhone 7/7 Plus, iPhone 6/6S/6 Plus, iPod touch, iPad, etc.
It won't divulge your privacy.
Next, give this prestigious product a download and follow the drill below to bypass the changed password without trouble:
Step 1. To begin with, you need to download and install iOS Unlock on your computer. Next, select "Screen Unlock" from the list of modules on the interface.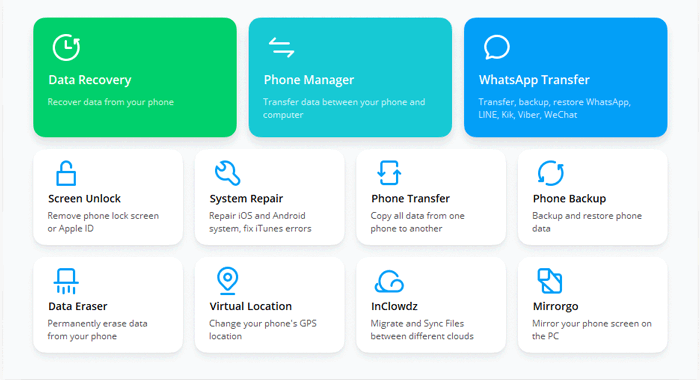 Step 2. After that, connect your iPhone to the computer using a USB cable and wait for the software to detect it. Then, click on "Unlock iOS Screen".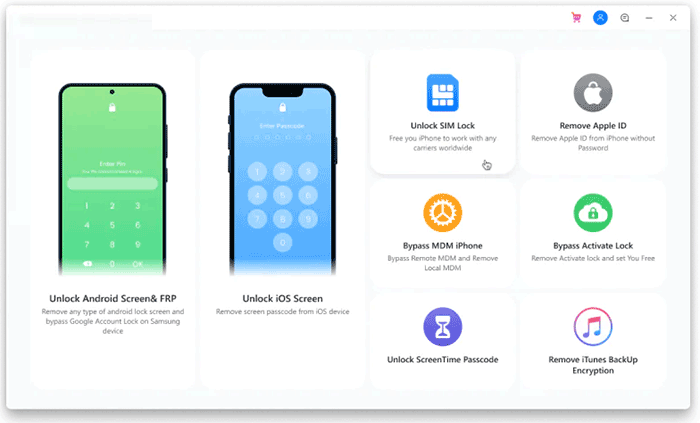 Step 3. Follow the instructions on the screen to put your iPhone into either "Recovery Mode" or "DFU Mode".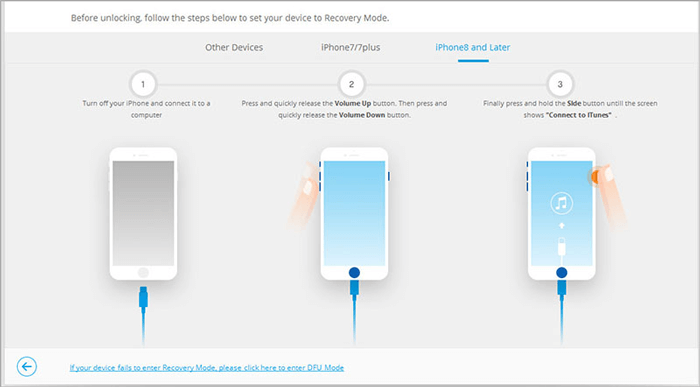 Step 4. While in the correct mode, verify your iPhone's model and system version. Once confirmed, click on "Download" to obtain the firmware package.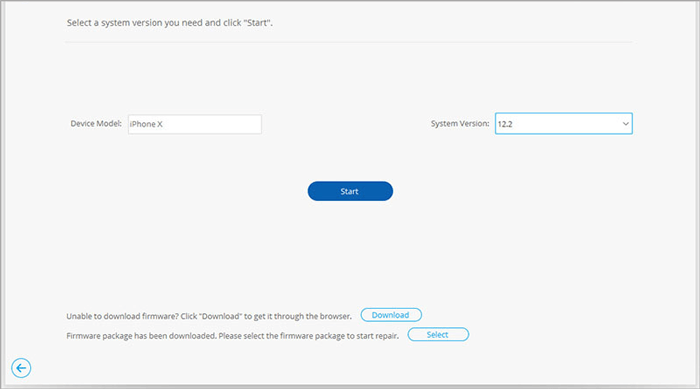 Step 5. Once the download is complete, click "Unlock Now" to start the unlocking process. Once finished, you should be able to access your iPhone as you normally would.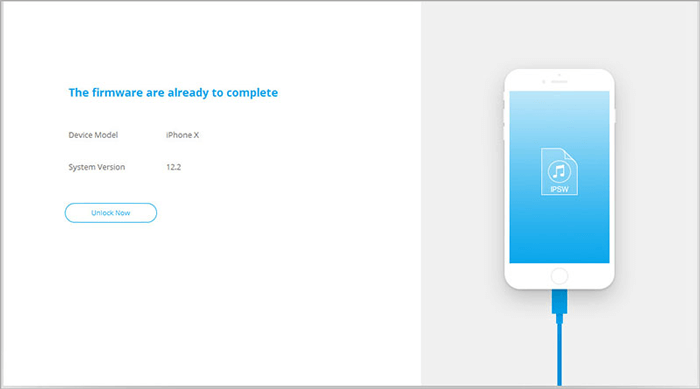 Bonus Tip: How to Change from a 6-digit to 4-digit Passcode
We just detailed the iPhone password changed on its own. Next, here's a bonus to help you change your passcode from a 6-digit to a 4-digit passcode. Please note that this will also remove any custom alphanumeric passcode you might have set earlier.
To change your passcode, go to "Settings" and select "Touch ID & Passcode".
Enter your current passcode and choose the "Change Passcode" option.
Confirm your old passcode and select "Passcode Options", followed by "4-Digits Numeric Code".
Finally, enter your new passcode twice to verify the change.
Round Off
Overall, if your iPhone passcode changed itself, you could reset it using iTunes, iCloud, security questions, etc. Want to enjoy a seamless unlocking procedure from the beginning? Don't hesitate to pick the trial version of iOS Unlock. This is partly because the smart tool is the best option, thanks to its efficient and versatile unlocking capabilities. Thus, give this software a try by following the steps mentioned above.
Related Articles:
5 Brilliant Ways to Recover iCloud Password? [Must-read]
6 Tips to Fix Enter the Password to Unlock Your iPhone/iTunes Backup
Must Change iPhone Passcode: Fix Passcode Requirement with 7 Solutions.
Tips & Tricks to Troubleshoot iPhone Typing on Its Own Effectively
6 Methods to Remotely Control iPhone 14/13/12/11/X/8/7 from Computer
Does Factory Reset Delete Everything on iPhone? What Happens If I Do It?