iPod Activation Lock Bypass: How to Remove Activation Lock on iPod touch?
When you get a used iPod touch, you must want to bypass the activation lock on the device if it is iCloud activation locked. As you may know, the easiest way to do it is to contact its previous owner to remove the lock offline. But if you get nothing from its original user or the iPod touch is not in your possession, how to get the iPod touch activation lock bypassed with minimum effort?
Well, we will cover the five most reliable tips in this in-depth article. Let's go check them out right now.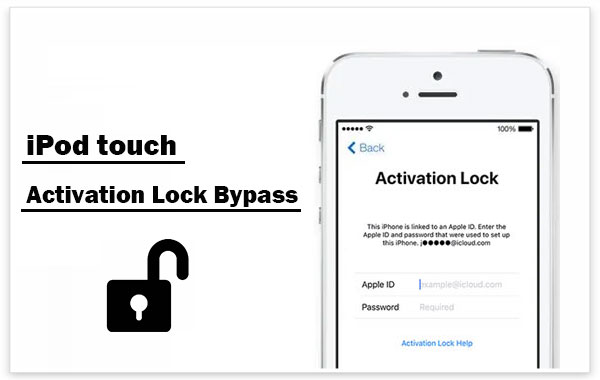 Part 1: Is It Possible to Bypass Activation Lock on iPod touch
Of course, it's possible. It could be quite frustrating that you get a second-hand iPod touch, only to find you are faced with an unknown activation lock. To have the iPod activation lock bypassed, you will need to know the iCloud account or use a specialized tool. Many Apple users claim that an online unlocking service is also available and easier to use. However, But it may expose your phone to some unknown risks in doing so.
Read Also:
Part 2: How to Remove Activation Lock on iPod touch via iCloud.com
If you can get your iPod's Apple ID, it is a good idea to make the iPod touch iCloud lock bypass from the iCloud website. This will delete iPod music and all its other items. Here's how to bypass Apple ID activation on iPod touch 7/6/5/4/3/2 via iCloud.com:
Visit icloud.com to get started.
After you open up the website, go ahead and sign in to your iCloud account.

Go to the "Find my phone " section and select all the devices.
Choose the iPod that you wish to erase from iCloud.
Click on "Erase phone".
Once done, you will be greeted with a popup that says "Erase started".
Next, select "Remove from account". After that, your device will be erased from the iCloud.
Part 3: How to Bypass iCloud Activation Lock on iPod touch via DNS
DNS, short for Domain Name Service, is one of the vital parts of the Internet, translating domains like google.com into IP addresses. Meanwhile, each time you choose to run through the iOS setup wizard after doing a factory reset, the iPod is designed to contact the Apple servers. In doing so, the Apple activation server could confirm if the device you operate with has an iCloud activation lock or not.
How to remove activation lock on iPod touch via DNS?
Turn on your iPod touch.
Go through the setup until you reach the "Choose WiFi Network" screen.
Click the "i" next to your WiFi local name.
Tap on "Configure DNS" > "Manual".
Choose "Add Server" and enter one of the following:
USA: 104.154.51.7
Europe: 104.155.28.90
Asia: 104.155.220.58
Other continents: 78.100.17.60
Tap "Back" at the top left of the page.
Click on your WiFi network.
Type in the WiFi password and click on "Join" at the top right. (iPod/iPhone won't connect to WiFi?)
Your device will try to activate by going to a new screen.
Hit the "Back" button to return to the WiFi screen where you will be logged in.

Once logged in, you will see the iCloud bypass screen that displays "iCloudDNSBypass.net" at the top; this means you've successfully got iPod touch 5th/6th generation activation lock bypassed.
You May Also Need:
Part 4: How to Unlock iCloud on iPod touch by Asking Previous Owner for Help
Assuming you don't know your device's Apple ID/iCloud account, you can try to reach out to the iPod's previous owner. Here, please the requirements of the approach:
The previous user remembers the Apple ID and password.
You know the IMEI number of your iPod touch. IMEI code uniquely identifies an iDevice; you can check it by going to the call app on your iPod > unfolding the keyboard > entering *#06# with the numeric keyboard. (How to find IMEI on iPhone in different ways?)
Want to do iPod touch iCloud removal by asking the previous owner for help? Here are the suggestions:
Ask the previous owner to go to iforgot.apple.com.
Now he/she is required to enter the Apple ID.

Choose the option of "resetting the password".
Select one of the three following methods to reset it:
* Answer security questions to reset;
* Reset it via Email;
* Reset it through the two-factor authorization.
If your iPod touch is in lost mode, it lists a number on its screen, through which you can get the previous owner's info easily.
Part 5: How to Get Past Activation Lock on iPod touch by Contacting Apple Support
This method is also worth considering if your iPod is under warranty. You can easily fix how to bypass the iCloud activation lock on iPod touch without any hassle by going to the nearest local Apple Store. To achieve this, please do as the following:
Take your proof of purchase with you while you go to the Apple Store.
Explain your situation clearly and concisely.
Ask your receptionist to get the "iPod touch bypass activation lock" settled.
Part 6: How to Bypass iPod touch Activation Lock without Apple ID or Previous Owner
Well, if you don't know the Apple ID and cannot contact the previous owner of the iPod, how do you bypass the iCloud activation lock on iPod? OK, just stay calm. iOS Unlock can surely work it out without any prerequisites. This could be the most remarkable iPod touch activation lock fix since this tool has been a proven professional tool all along.
Core features of iOS Unlock:
Completely bypass activation lock iPod in simple clicks.
Unlock a lock screen on an iDevice without effort.
Remove Apple ID from iPod/iPad/iPhone even if Find My iPhone is enabled.
Get rid of MDM and Screen Time passcodes with no data loss.
Work well with various cell phones, covering iPod touch 7/6/5/4/3/2/1, iPod shuffle 4/3/2, iPod nano 6/5/4, iPod classic 3/2, iPhone, iPad, etc.
It won't interfere with your privacy.
How to remove iCloud activation lock on iPod touch with iOS Unlock?
Step 1. Launch iOS Unlock on your computer after the download and installation. Then select "Screen Unlock" from the modules on the interface.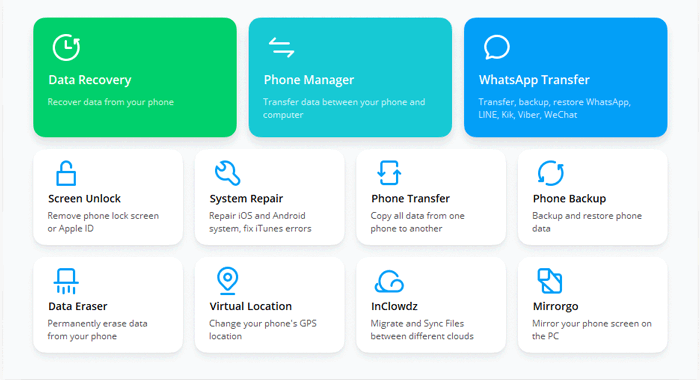 Step 2. From the next screen, click "Unlock Apple ID".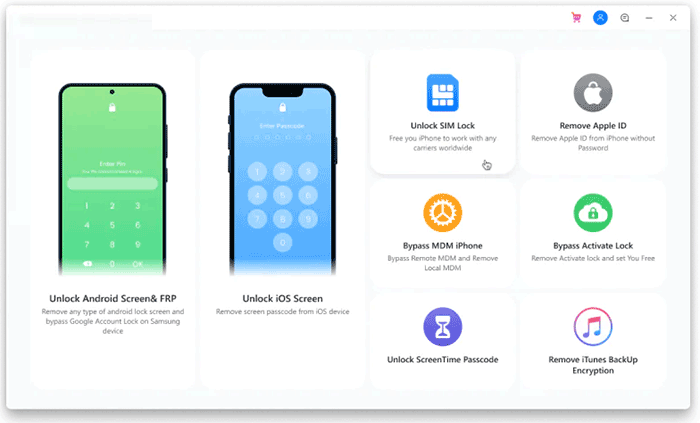 Step 3. Go for "Remove Active Lock".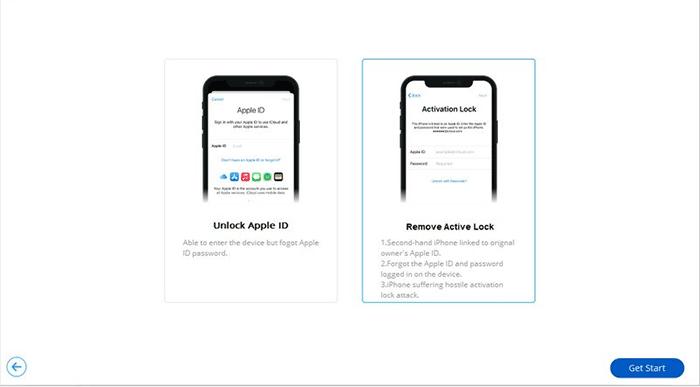 Step 4. Follow the "JailBreak Guide" on the screen below to jailbreak your iPod.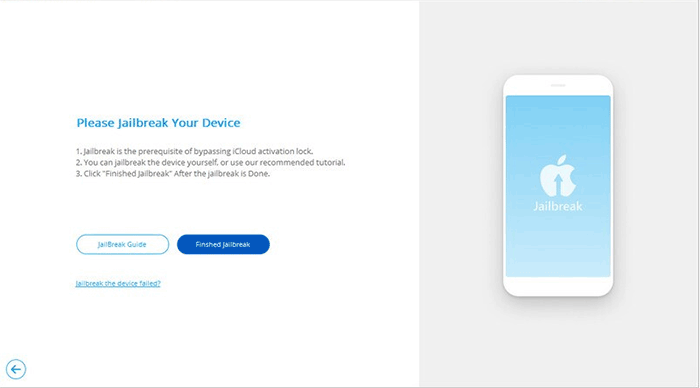 Step 5. A message should pop up after that, from which you can tick on the checkbox to agree with the terms and tap on "Next".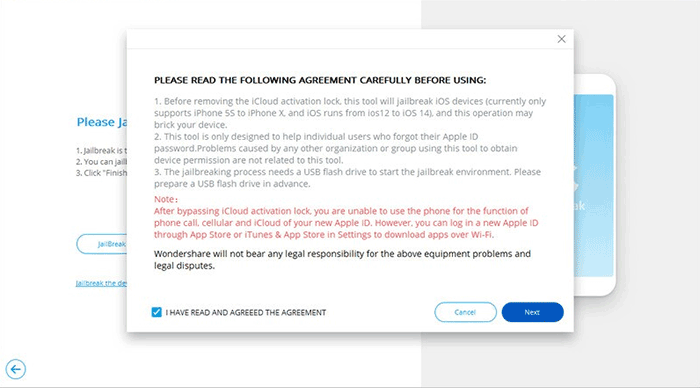 Step 6. Confirm your iPod info and click on "Start Unlock".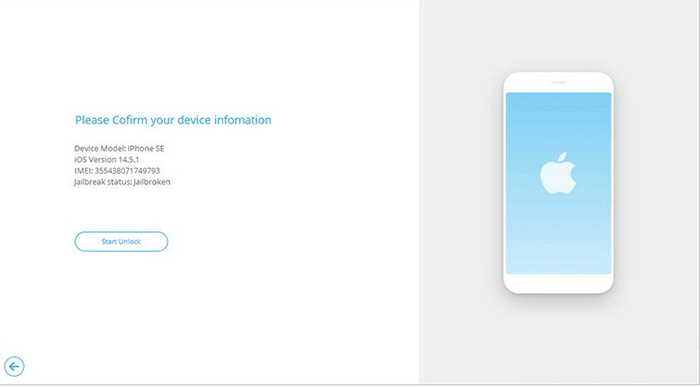 Step 7. This program will successfully remove your iCloud activation lock on this iPod in minutes.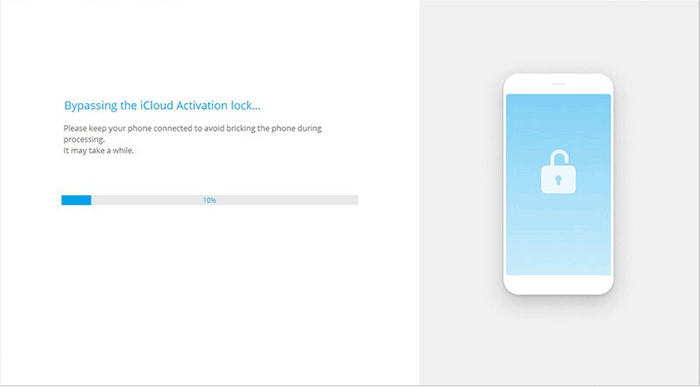 Additional Tips: How to Avoid Activation Lock on iPod touch/iPhone/iPad
Here are at least four tips for you to avoid iCloud activation lock on your iDevice:
The next time you get an iPod/iPhone/iPad, remember to check if the passcode, fingerprint, or Face ID has been reset. If so, ask the seller to remove it.
Don't buy the iDevice, which is locked, and you can't get any information about it from the seller.
If you're to get a second-hand iOS device online, ask the seller to make a video displaying whether the password, Face ID, or fingerprint has been reset.
Check is whether the iPod/iPhone/iPad you want to buy is a stolen one.
In Conclusion
Above are all the tricks and tips for iPod touch activation lock bypass. Now, if you don't know the Apple account/iCloud account and can't contact the previous owner of the iPod, don't hesitate to pick iOS Unlock to remove the iCloud activation lock on your iPod touch without any trouble. This tool can not only let you unlock the activation lock at short notice but keep your losses to a minimum. So, just download and try it out now.
Finally, Any questions? Please let us know in the comments. And we are always here to help you.
Related Articles:
Forgot iPod Password? 5 Easy Ways to Unlock iPod touch without Password
iCloud DNS Bypass Full Guide: Unlock iPhone/iPad Activation Lock
6 Simple Ways to Unlock Android Phone without Google Account
How to Transfer Music from iPod to Mac Efficiently and Securely?
[Solved] How to Transfer Music Files from iPod to Android Phone?