iPhone AT&T Unlocks: A Complete Guide to Unlock AT&T iPhone 14/13/12/11/X/8
Whether you want to switch SIM cards to get service from a different carrier, use your Apple iPhone internationally, or enjoy the freedom of an unlocked device, unlocking AT&T for iPhone 14/13/12/11/X/8 is a topic of great interest for many iPhone users. OK, in this comprehensive guide, we aim to provide you with all the necessary information and steps to unlock AT&T iPhone without trouble, being here to simplify the carrier/SIM unlock for you.
Part 1: Why Unlock AT&T iPhone
Unlocking an AT&T iPhone can provide several benefits and opportunities for users. Here are some reasons why you should consider getting iPhone ATT unlocked:
Use a network with any compatible GSM carrier of your choice.
When traveling abroad, you can insert a local SIM card from a foreign carrier and get lower roaming charges.
An unlocked iPhone typically has a higher resale value compared to a locked device.
If you're on a contract with AT&T and your iPhone is locked, unlocking it can give you more flexibility.
Sometimes, carrier-locked iPhones may experience delays in receiving software updates.
Unlocking your iPhone opens up more customization options.
You May Find Appealing:
Part 2: How to Tell If My iPhone Is AT&T-unlocked
Are AT&T iPhones unlocked with SIM cards? To easily check if an iPhone is unlocked, simply insert SIM from various mobile carriers. (How to tell if your iPhone is unlocked without a SIM card?) If you don't have additional SIM cards, you can borrow one from someone using a different carrier. Then follow these steps to confirm the unlocking status:
Power off the phone, remove your SIM card, insert the new SIM, and power it on.
You'll receive an immediate notification indicating compatibility.
Alternatively, check the general settings for "No SIM restrictions" to confirm if the iPhone is unlocked. If not, contact your carrier for unlocking assistance.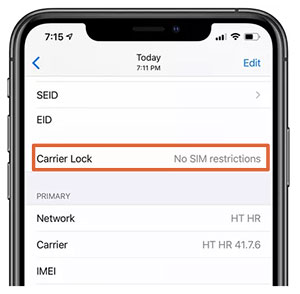 Part 3: Requirements to Unlock AT&T iPhone
Before submitting an unlock request to AT&T, there are specific requirements that need to be met. Just check out the full list to know about them:
Your Apple iPhone is compatible with the AT&T network.
Your device hasn't been reported as stolen or lost. (Can you unlock a stolen iPhone?)
You must be the rightful owner of the iPhone or have proper authorization to request an unlock.
Your iPhone hasn't been involved in any illegal or fraudulent activities.
You have completely paid off your contract or installment plan, including any termination fees. If not, make the necessary payments and wait for at least 24 hours before proceeding with the unlock request.
Your smartphone is only associated with your AT&T customer account and not linked to any other account.
If you recently upgraded your iPhone, you need to wait for the 14-day "buyer's remorse" period before requesting an unlock for your previous device.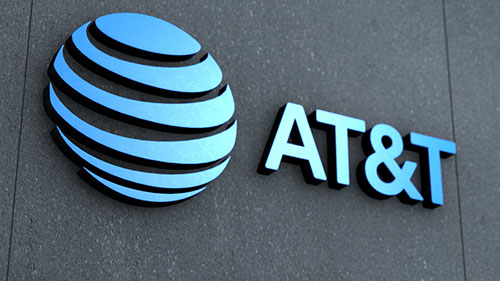 These requirements do not guarantee an immediate unlock. The unlocking procedure may take some time, and you will receive instructions from AT&T regarding the next steps once your request has been submitted.
Recommended Reading:
Part 4: How to Unlock AT&T iPhone without Requirements [Professional]
Looking to unlock or remove the carrier lock on your ATT-locked iPhone without any prerequisites? Look no further! Introducing iOS Unlock, a comprehensive and high-performing solution that not only unlocks SIM locks on iPhone without voiding the warranty by ATT but also provides a seamless experience for unlocking various other locks on your iPhone, including iTunes backup passwords. Get ready for a whole new unlocking experience!
Best iPhone unlocker software - iOS Unlock
Unlock ATT iPhone to let you use any carrier.
Bypass iCloud activation lock and iCloud account.
Eliminate all kinds of screen locks.
Remove iTunes backup passwords.
Remove or bypass MDM/remote management from iPhone/iPad without losing data.
Work well with almost all Apple devices, including iPhone 14/14 Plus/14 Pro (Max), iPhone 13/13 Pro (Max)/13 mini/12/12 Pro (Max)/12 mini, iPhone 11/11 Pro/11 Pro Max, iPhone X/XR/Xs/Xs Max, iPhone 8/8 Plus, iPhone 7/7 Plus, iPhone 6/6S/6 Plus, iPod touch, iPad Pro, iPad mini, iPad Air, iPad 4/3/2, etc.
It won't disclose your privacy.
How to unlock iPhone from AT&T with iOS Unlock?
Step 1. Install and launch the program on your computer. On the interface, choose "Screen Unlock" from the options available.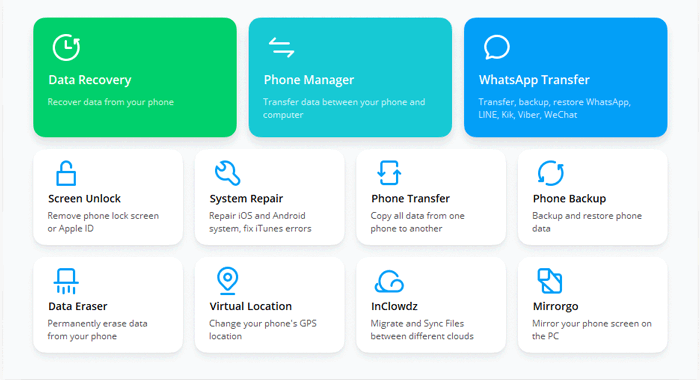 Step 2. Connect your AT&T-locked iPhone to the computer using a USB cable. To switch to a different network provider, select "Unlock SIM Lock".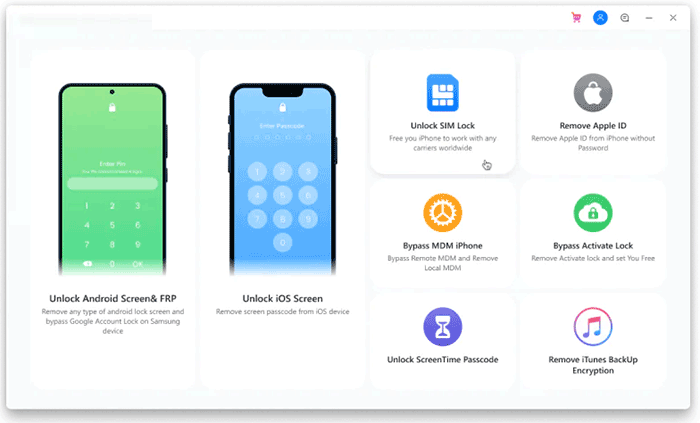 Step 3. Read the on-screen instructions carefully, then click "Start" and confirm to begin the procedure.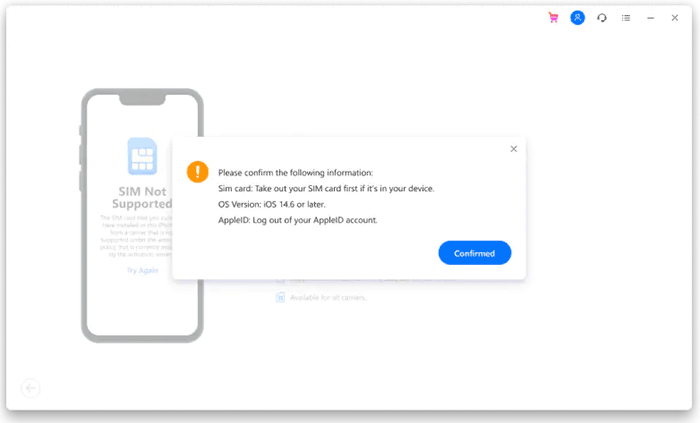 Step 4. On the following screen, you will see a message confirming the "Sending Notification successfully!". Select "Next" to proceed.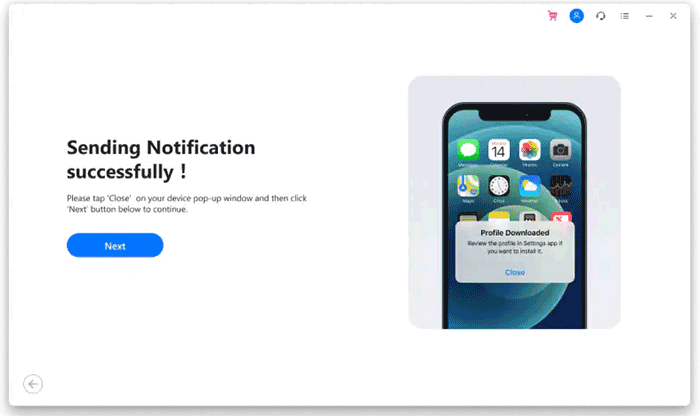 Step 5. Close the popup window and follow the on-screen instructions. Access "Settings" > "Profile Download" > "Install" to unlock the screen. (Note that this smart product will unlock ATT-locked iPhone by jailbreaking it.)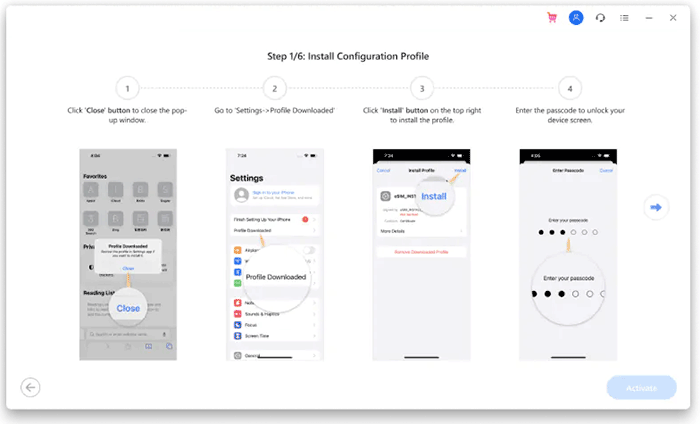 Step 6. Click "Install" twice, and once the installation process is complete, go to "Settings" > "General" to finish the job.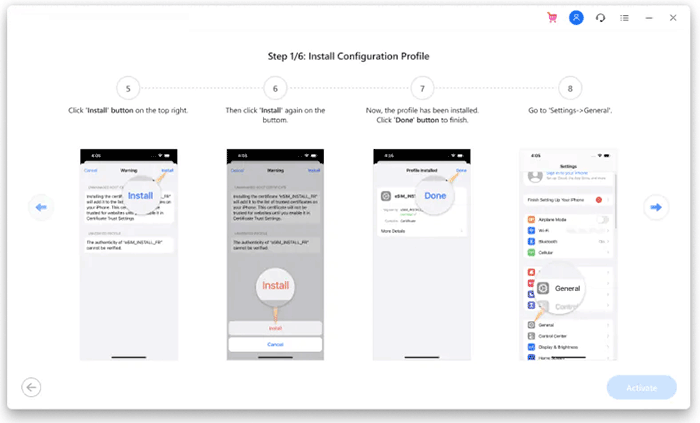 Part 5: How to Unlock iPhone from AT&T via AT&T Online
Can ATT unlock my iPhone? YES. If you prefer an alternative method to unlock your iPhone with AT&T, you can directly contact your carrier. By reaching out to AT&T, you have another legitimate option to unlock your device, although it may be slightly more time-consuming and complex.
Before initiating the unlock request, gather the required information, such as your iPhone's IMEI number, phone number, account details, and any other documentation AT&T may request. Then go through the steps for how to unlock iPhone carrier AT&T online:
Go to att.com/deviceunlock.
Review and agree to the eligibility requirements before tapping "Continue".

Fill out the request form with the required information and submit it.
You will receive a confirmation email containing your unique unlock request number.
Within 24 hours of receiving the email, click the provided link to confirm your unlock request.
AT&T will respond to your request within two business days.
If your request is approved, AT&T will provide you with instructions on how to unlock your handset.
Optionally, you can directly reach out to AT&T for sure. During the unlocking, please document all communication with AT&T, including dates, times, and the names of the customer support representatives you interact with. This will be helpful for reference if any issues or delays arise at anytime.
Part 6: How to Unlock iPhone Carrier AT&T via iPhoneIMEI.net
iPhoneIMEI.net is a reliable iPhone Unlock Service that can factory unlock any iPhone without effort. It ensures your iPhone won't be relocked and keeps your warranty intact. Before proceeding, be sure to find the IMEI number on your iPhone. If you'd like to bypass iPhone carrier barriers using another 3rd-party service, check out the guide to know how to unlock my ATT iPhone from iPhoneIMEI.net:
Visit the official website of iPhoneIMEI.net.
Follow the guide to select "Check iPhone IMEI" and "Unlock iPhone".

Choose your iPhone model and select the network carrier to which your iPhone is currently locked.
Follow the instructions provided on the page to complete the order process.
iPhoneIMEI.net will use your iPhone's IMEI to submit an unlock request to the carrier and whitelist your device on Apple's database.
The unlocking process typically takes between 1 to 5 days. During this time, the carrier provider will review and process the request.
Once your iPhone is unlocked, you will receive an email notification from iPhoneIMEI.net.
Completion
Through this passage, we walked you through essential information about AT&T iPhone unlocks and the step-by-step guide for how to unlock iPhone with ATT. From checking eligibility to submitting unlock requests, we covered all you need to know. Here, it is worth mentioning that while there are different approaches available, we think highly of iOS Unlock, a reliable solution for all Apple operators. This all-in-one program is fully capable of unlocking your AT&T iPhone without any requirements, giving you the freedom to choose your desired carrier.
Related Articles:
Change SIM Card on iPhone: Here's Everything You Want to Know.
100% Helpful Tricks for Switching SIM Card from Android to iPhone 14/13/12/11/X/8
How to Recover iMessages from iCloud Backup Flexibly? 4 Ways Available
5 Quick Ways to Unlock iCloud Account without Password or Phone Number
4 Most Effective Ways to Fix iPhone Is Disabled Connect to iTunes