[HOT] Top 10 Free & Paid MOV Editors to Edit MOV Files Flawlessly
In our daily life, many of us would add effects or make changes to the original .mov files. And if we want to further enhance the quality of the clips, it is also essential to trim, rotate, split, flip, or merge the items. As the fact that video editing software on the market is mixed, we shall cover some of the most recommended MOV editors in this article. Let's start with the NO.1 Video enhancement program now.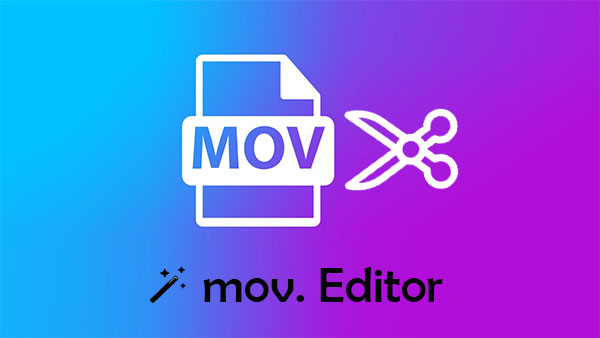 Top 1: Best MOV Editor - Video Enhancer
In view of standardizing video editing, Video Enhancer has set a good example for this field. Unlike complex professional products, this MOV video editor embeds some very practical and tested functions based on the market research of developers. Whenever you get in on your PC/Mac, it's right at your fingertips, ready to enhance your creative efforts and create a masterpiece. With its organized layout design and easy-to-navigate interface, you can make your raw clips look professional.
Fantastic features of Video Enhancer:
The first-class AI MOV editor.
Improve video quality and eradicate video noise.
Create video clips, rotate video files, adjust video effects, crop video area, add watermarks, etc.
Upscale video resolution as well as optimize brightness and contrast.
Let you boast after-effects video stabilization if you get its new update.
Compatible with a wide range of audio/video formats.
It won't let out your privacy.
Apply to:
Windows and macOS computers.
How to edit MOV files with the best MOV editor - Video Enhancer?
Step 1. Install Video Enhancer and open it on your computer after the download. Then click "Add Files" from the top menu. You can then add your desired MOV file to adjust its quality. (Need to transfer videos from your iPhone to the computer first?)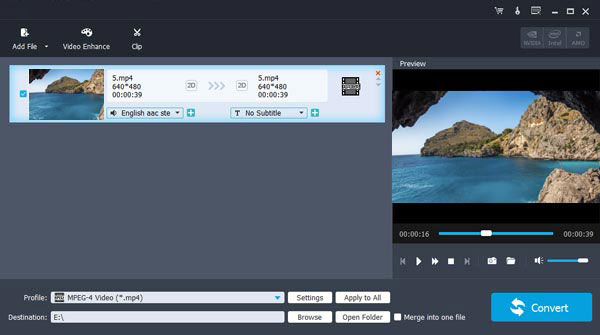 Step 2. This program provides you with three options to enhance videos, with which you're free to increase resolution, optimize brightness/contrast, and even eliminate video noise.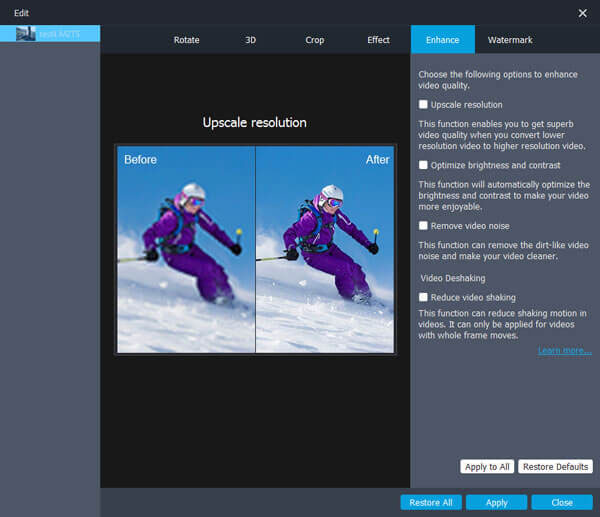 Step 3. Amazingly, it facilitates you to rotate 90 clockwise and 90 counterclockwise videos, make a horizontal flip or vertical, and compare the effect before and after rotating or flipping.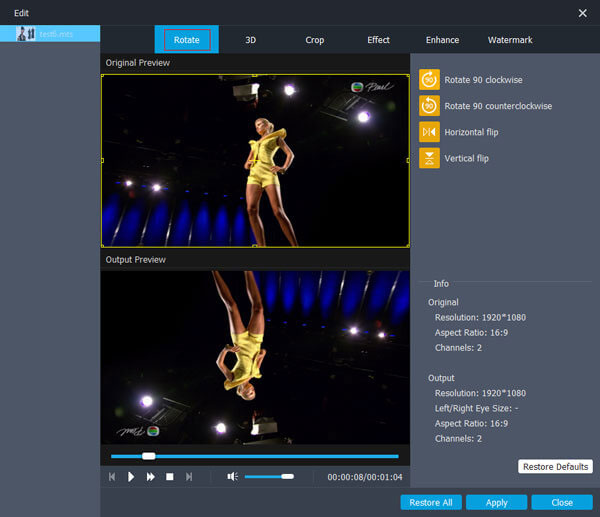 Step 4. Meanwhile, you can adjust brightness, contrast, saturation, and hue to change your video effect as required. By the way, it also lets you adjust the original volume of the video clips.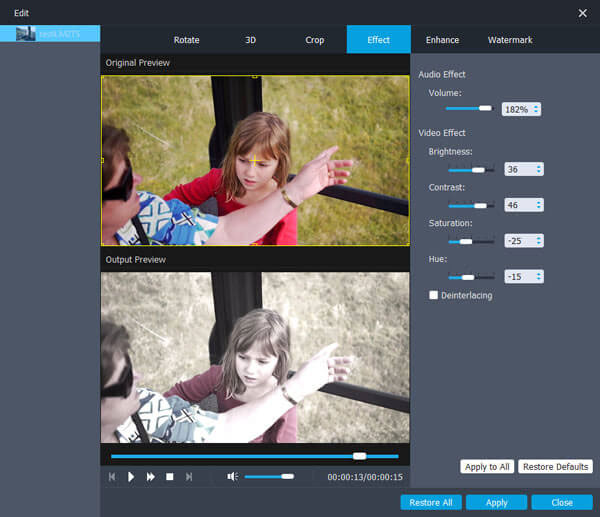 Step 5. If there is a black frame in the video, just cut it off by cropping the video area. Then click "watermark", followed by "Enable watermark" to add texts or pictures. Plus, you can also use it to input the text and change the effect by clicking the "T" icon.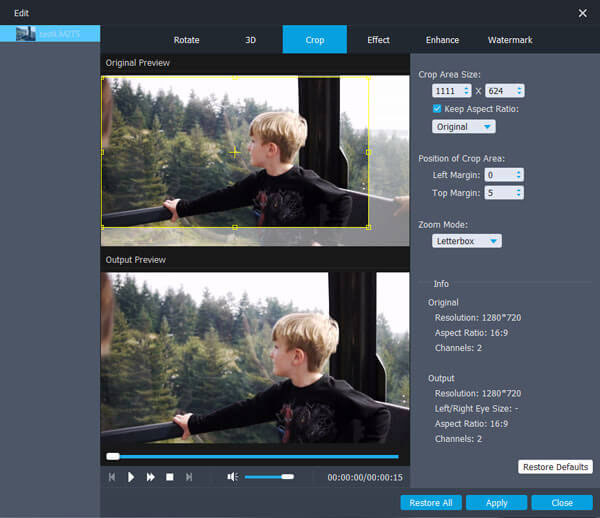 Step 6. Next, click "Clip" at the top of the software. Then move the following icon to easily regulate video duration. Subsequently, press "OK" to create video clips.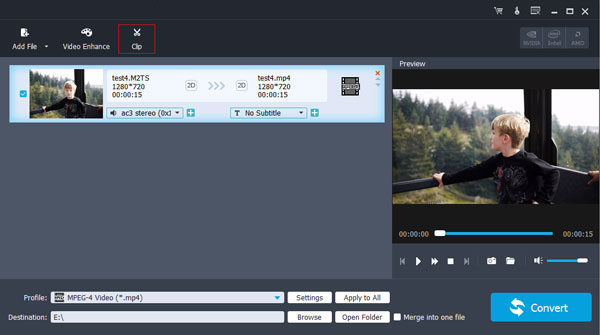 Step 7. Moreover, tap the profile at the bottom of the tool and select the output format. Lastly, please hit the "destination" sign to find the output destination and click "Convert" to configure the clip with enhanced effects.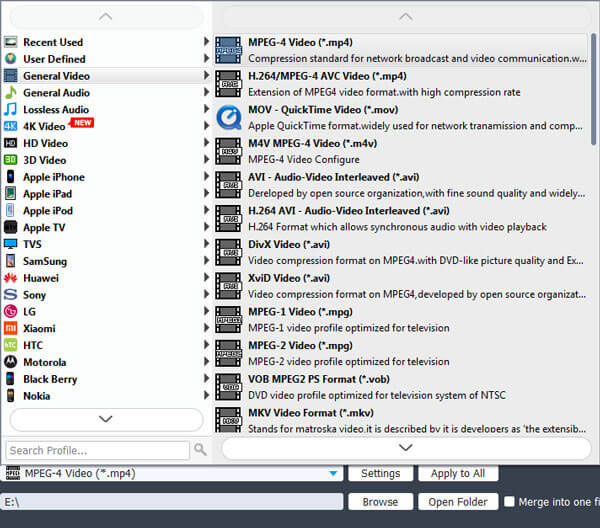 Click to Learn:
Top 2: QuickTime
Initially, QuickTime was a free MOV editor working for both Windows and Mac, but it recently ceased the previous platform. As a whole, its features are commendable on the latter. This program is straightforward and fast to trim, cut, rotate, split, merge, and flip MOV files. Moreover, it lets you save the clips in MOV file format automatically. Here, please note that you'd better get its latest version, for its prior one offers an editing feature for a fee.
Apply to:
The Good:
The Bad:
Limited file formats.
Require 3rd-party codecs.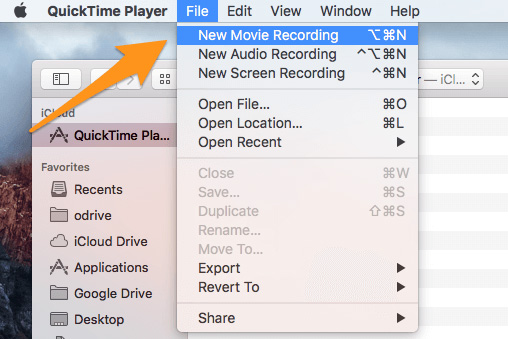 Top 3: Avidemux
Avidemux is a practical MOV video editor working for such file types as AVI, MP4, DVD, MPEG, MOV, 3GP, and ASF. Users can take advantage of it to cut, filter, and encode MOV videos. This open-source MOV file editor lets you automate your tasks via projects and job queues. All in all, it's a simple-to-use video enhancer standing out from the crowd of some editing programs.
Apply to:
The Good:
Come with a host of features.
Support many file formats.
The Bad:
Not for professional purposes.
Its filters cannot be previewed properly.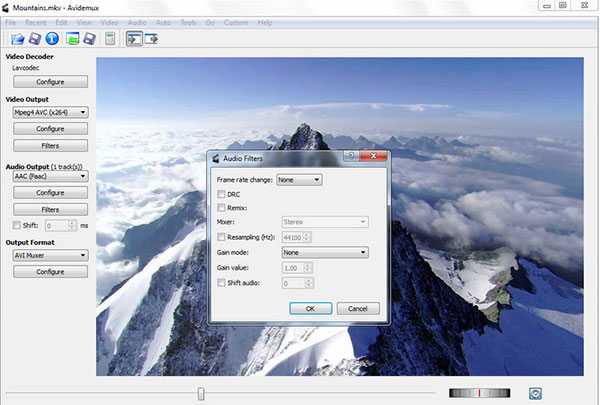 Top 4: Video Cutter
In spite of being not impressive for its few sound settings and sound quality, Video Cutter is good at trimming files into clips or extracting sections from existing MOV files. It allows you to chop and convert clips from big ones but doesn't support filtering or transiting. Besides, it is compatible with file formats like MPEG, DivX, AVI, MPEG4, DivX, Xvid, AVI, WMV, MPEG 1, MPEG 2, MPEG4, WMV and appeals to beginners. (How to transfer videos from PC to iPhone after editing?)
Apply to:
The Good:
Cut and convert media files.
Extraction of audio from videos.
The Bad:
It doesn't support sound.
Base trimming function.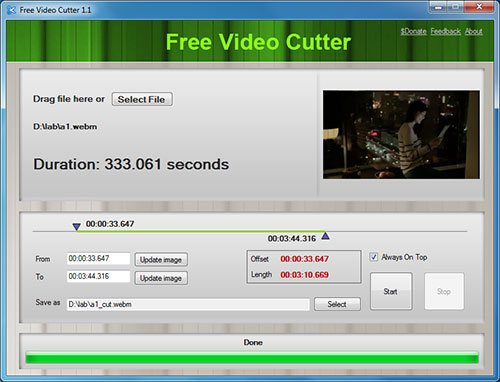 Know More:
Top 5: VSDC Free Video Editor
Equipped with versatile features like sound effects, blending modes, masking, filters, and other selected options, VSDC Free Video Editor is helpful for both green and old hands. It is available in many languages, and supporting file formats, such as MKV, MPG, 3GP, MOV, MP4, AVI, MKV, MPG, WMV, FLV, etc. Besides, it has built-in conversion tools and DVD authoring for further .mov file editing.
Apply to:
The Good:
Non-linear editing and DVD burning.
Abundant visual effects.
The Bad:
Basic video editing features.
Audio waveform features aren't available.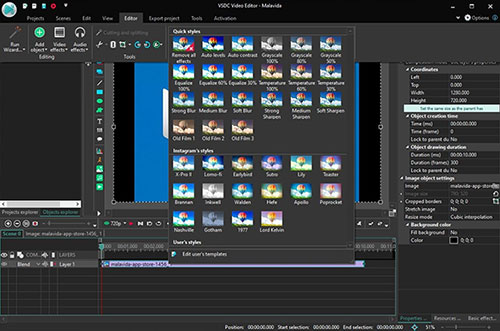 Top 6: Movavi Video Editor Plus
As a handy tool for audio management and video creation & editing, Movavi Video Editor Plus is powerful enough with
extensive features. This MOV editor is capable of increasing brightness/contrast, sharpening details, changing saturation, and adding transitions with built-in sounds. When editing your MOV files to enhance the clips, you can change the background of it swiftly.
Apply to:
The Good:
Wide range of tools.
Comprehensive import and recording features.
The Bad:
Cannot modify filters and effects.
Enforce watermarking for the video.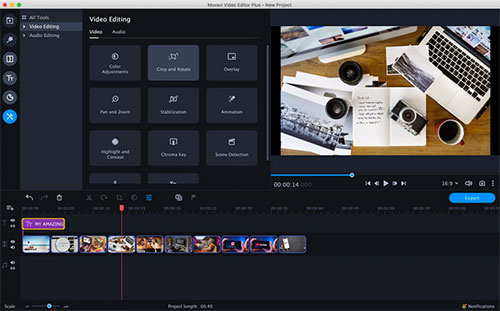 Top 7: Shotcut
Shotcut is one of the most remarkable open-source and cross-platform MOV editors. This MOV video editor can be used to cut, copy, crop, append, and overwrite keyframes while playing videos and editing them using audio filtering, color grading, clip mixing, etc. Again, this program supports a wide range of file formats, including MOV, MP4, AV1, 4K, Apple ProRes, DNxHD, HEVC, VP9, H.264, AIFF, AAC, and more. Yet it might not be user-friendly for beginners.
Apply to:
The Good:
Offer comprehensive editing functions.
Various tutorials on its simple interface.
The Bad:
No optional plugins.
It doesn't support animations.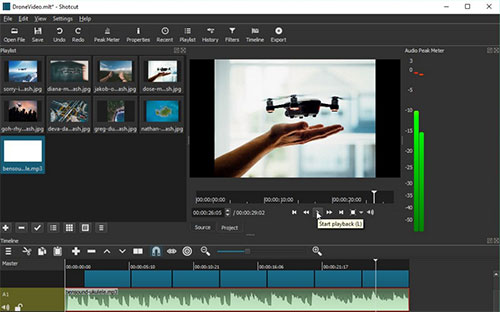 Top 8: iMovie
Want to add various visual effects to your video clips? Try iMovie. This tool lets you do work like zoom-in, Ken-Burns, picture-in-picture, colorful screen, color filters, designing sound effects, and many more. Of course, as one of the best MOV file editors, it also does well in creating, trimming, rotating, or cropping .mov files. After the job, you can directly upload them to social media like YouTube, FB, Vimeo, IG, etc. (Cannot update videos to Instagram?).
Apply to:
iOS, iPadOS, Windows, & Mac.
The Good:
Many templates to choose from.
Share videos from within the software.
Integrated with iTunes and iPhoto.
The Bad:
Fussy when importing formats.
Periodically freeze up.
No wizards for total beginners.

Top 9: Video Toolbox
Delivering basic functionalities to help you clip, split, rotate, trim, crop, subtitle, and even merge videos, Video Toolbox is a simple yet effective tool to edit MOV files flexibly. It enables you to convert videos between formats like MOV, M4V, MP4, 3GP, AMV, ASF, AVI, MPEG, MPG, VOB, WMV, FLV, MKV, etc. More importantly, you can use it to edit MOV videos online for free.
Apply to:
The Good:
Easy-to-navigate online MOV editor.
Provide free cloud storage.
The Bad:
Take more time to handle MOV.
Cannot deal with long videos.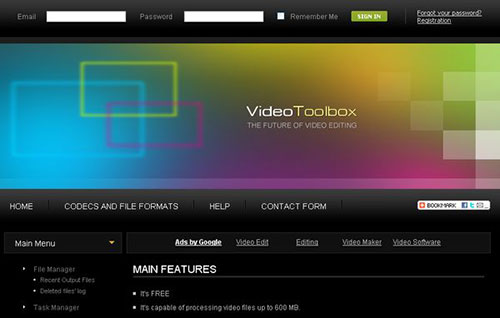 Top 10: Windows Movie Maker
In addition to offering basic features to let you rotate, resize video, crop, zoom, and add title, it is also combined with a matter of filters and transitions for you. For instance, you can use its advanced features to blend audio with video tracks, apply feature-rich themes, and add music to videos. It is fully compatible with file formats like MOV, WMV, AVI, MP4, M4V, 3GP, and more. However, this tool can not be used for editing .mov files on a Mac computer.
Apply to:
The Good:
Video stabilization.
Easy sharing to social networks.
The Bad:
Lack of advanced editing tools.
No updates are available.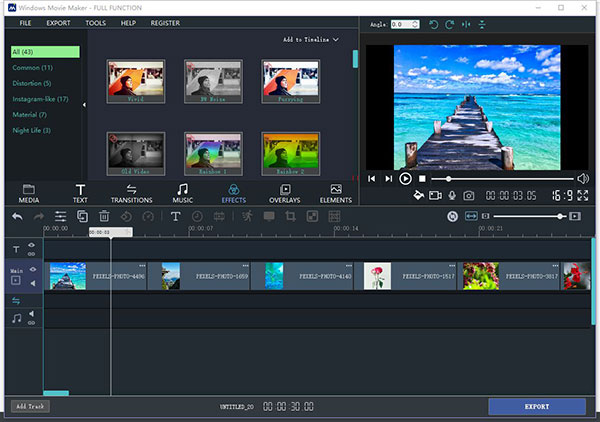 The Bottom Line
Well, that's all for the top ten MOV editors. Now, what is the most impressive one do you think? Honestly, it's fair to say that Video Enhancer is undoubtedly the most worthy of inclusion on your top list, not just because it's a great mix of basic features, enhancements, and high compatibility. Finally, if you find any other recommendable counterparts, feel free to let us know in the comments.
Related Articles:
[2023 Updated] How to Transfer Videos from Android to Android
[8 Ways] How to Send Video from Android to iPhone - Incredibly Easy
YouTube Keeps Freezing And Not Responding? How to Fix It? [Solved]
Step by Step Guide on How to Import Videos from iPhone to iMovie
How to Edit/Manage iPhone Contacts on PC? [Top Tips for 2023]
Best Android Contact Editor: How to Edit Android Contacts on PC