Basics on How to Export iCloud Contacts to Outlook
Most of us enjoy the services of iPhone as the main communication device. However, when we decide to switch to PC, the use of Microsoft Windows comes to mind as a priority. For those of us who fit in this particular category, a number of times it has proven a big challenge to transfer iCloud contacts to Outlook. It becomes very difficult to move to a new OS ecosystem without our contacts. Being that it might be tricky to get a specific tool or application to synchronize iCloud contacts to Outlook directly, you could prefer to ask a third party to do that for you. However, this in an expensive and unnecessary choice. There is a way to transfer your contacts for free, and you can do it conveniently. Read along to understand the process.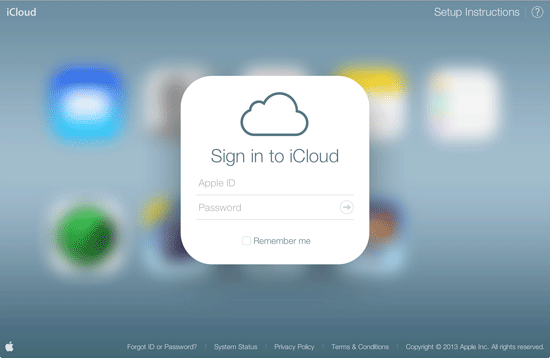 First Stage
For you successfully sync or export your contacts, first, you need to ensure that you create a file where you can transfer your iCloud contacts and save it to your PC. To make sure that this is done, log in to icloud.com Choose gear icon to select the settings option. Select all then press shift to choose the particular contacts that you need to transfer. Tap on Export vCard. After that go to save file and choose ok for the transfer to be complete.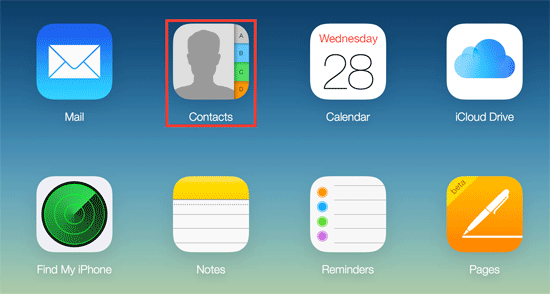 Second Stage
Download the file from outlook with the assistance of the program's incorporated import feature by undertaking several measures. Select Windows file explorer. Then type in c:\users\%username%\contacts right into the address bar to be able to access the folder with the contacts. At this point, you need to copy the vcard and if you cannot see the import option select >> to get it. Next, you need to locate the vcard file that you transferred from iCloud. Choose ok to transfer every contact you want to be transferred. In case you need to make any changes, you can edit as you move on with the process bit by bit. Now that you have successfully transferred your connections to your computer, the next step will be to export them to a CSV file. Select >> to locate CSV if in any case you cannot see it. Select a location for the file to be transferred by clicking on the browse option.
Third Stage
Create the file (Comma Separated Values) by entering a name and selecting the save option. To choose the particular fields to transfer click on next. Highlight the fields to be transferred. Then highlight the fields to be imported and select finish to transfer them as CSV file. Click on ok then close to transfer the contacts into a CSV folder. The CSV folder you created has been saved in the selected location, and all you need now is to complete the procedure by loading your contacts into Microsoft Outlook. We are almost done. Just one more step to get you the desired results and expectations.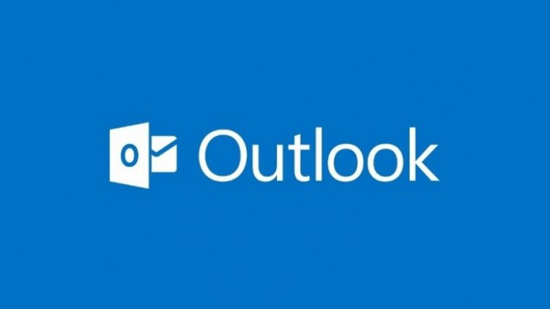 Final stage
Import your contacts to Outlook for your Windows PC. The following steps will guide you systematically to do exactly that. First, open your Microsoft Outlook. Then go to >open and export>. After that, choose download from a different program or file and click next. Skip CSV as your selection and click on next. Find the file for importation by selecting browse. Choose the transferred CSV file from your windows contacts and select ok. Opt the way in which you prefer Outlook to manage your duplicates then select next. Choose the destined folder for your particulars then click on next. Ensure that your CSV file is highlighted before you select finish. Select finish after the careful scrutiny. The number of contacts you want to import determines the amount of time Microsoft Outlook takes on the importation of contacts. The more the contacts, the longer it takes. Ensure you are patient with every process for efficiency in everything you need to be done. Once you have completed, all your transferred iCloud contacts will be able to appear in your Outlook contacts as well.
Conclusion
You can opt to delete your contacts from iCloud since you already have them in your Outlook. This is because you have the option to sync your iCloud contacts to outlook on your phone since they could come in handy anywhere you go. That said and done, you have been able to create room for convenience anywhere you are and easier accessibility.
Bonus: Android Contacts Manager
If you want to manage contacts on your Android phone easily and quickly, then you must not miss the software - MobiKin Android Contacts Transfer (Windows/Mac), which can enable you to transfer wanted contacts between Android and computer. Besides, you can manage other files like apps, SMS, music, photos, videos, books and so on. Click here to know the detailed steps to manage contacts on Android or manage Android files on computer.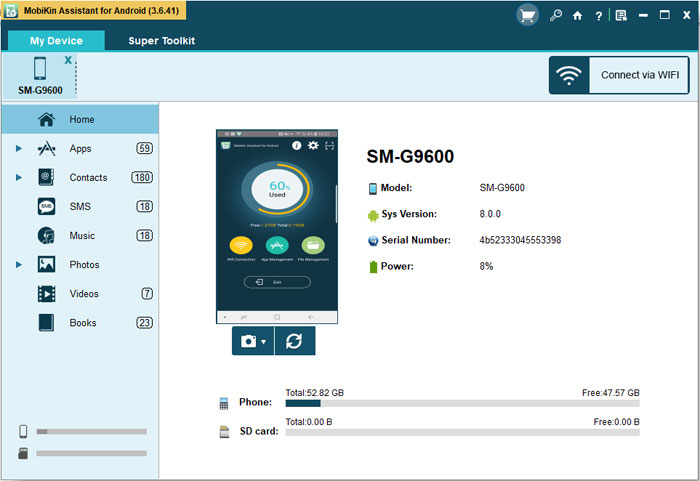 You can also download the free trial version by clicking the icons below.