Head-to-head Battle: iPhone 12 vs. Samsung Galaxy S20 Ultra/Plus
The iPhone 12 was launched in the fall of 2020. Each time Apple releases its new product, there is always something remarkable about it, and this one is no exception. For example, the iPhone 12 series doesn't come with headphones and chargers, mainly on environmental grounds. Meanwhile, this is reminiscent of Apple's arch-rival, Samsung. The competitor also released its latest Galaxy S20 earlier this year.
With the advent of the two flagship phones, the spec of iPhone 12 vs. Samsung Galaxy S20 should be uncovered to give you a better idea of them. For more details, simply follow us to see how they perform on some important performance metrics first. I hope this article is helpful to those who want to switch from iPhone to Samsung, or transfer data from Samsung to iPhone.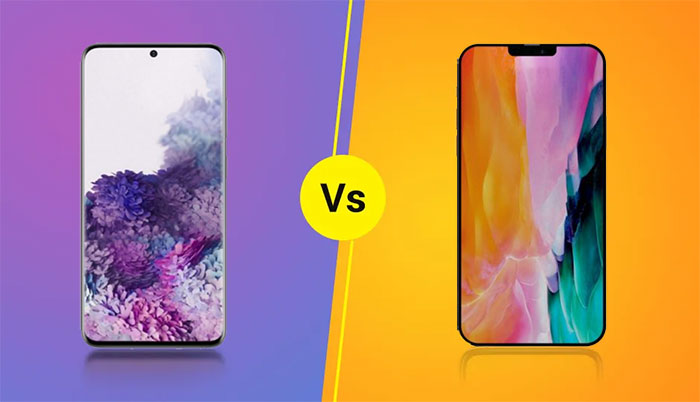 iPhone 12 vs. Samsung Galaxy S20 - Concise Table of Key Metrics
The full range of iPhone 12 includes 4 models: iPhone 12, iPhone 12 mini, iPhone 12 Pro and iPhone 12 Pro Max, according to Apple official website. While Samsung Galaxy S20 also has 4 types as well, namely Samsung Galaxy S20, Galaxy S20 Ultra, Galaxy S20 Plus and Galaxy S20 FE.
Here, let's compare their standard versions from 14 indicators.
| | | |
| --- | --- | --- |
| Key Metrics | iPhone 12 | Samsung Galaxy S20 |
| Color | Black, Blue, Green, Red, and White | Cosmic Gray, Cloud Blue, Cloud Pink and Cosmic Black |
| Dimensions | 5.78 x 2.82 x 0.29 inches | 151.7 x 69.1 x 7.9 mm |
| Screen Resolution | 1,242 x 2,688 pixels | 3,200 x 1,440 pixels |
| | iOS 14 | Android 10 |
| Display Type | Super Retina XDR OLED | Dynamic AMOLED 2X |
| | Hexa Core (2.65 GHz, Dual core, Lightning + 1.8 GHz, Quad core, Thunder) | 2GHz octa-core Samsung Exynos 990 |
| Refresh Rate | 60Hz | 60Hz/120Hz |
| Touchscreen | Capacitive Touchscreen | Capacitive Touchscreen |
| RAM | 6GB | 12GB |
| | 64GB, 128GB, 256GB | 128GB |
| | No | Up to 1TB |
| Messaging | iMessage, SMS, MMS, Email, Push Email | SMS, MMS, Email, Push Mail, IM, RSS |
| Call Records | Unlimited | Unlimited |
| Sensors | In-display Fingerprint, LiDAR, and 3D time-of-flight (ToF) | Accelerometer, Barometer, Compass, Proximity, and RGB Light |
After getting the above specifications and features, you may also want to learn more about some other vital indicators, such as price, hardware, design camera, etc. Okay, below we'll make a comprehensive comparison and analysis of them from 7 respects.
Read Also:
iPhone 12 vs. Samsung Galaxy S20: Price
The iPhone 12 starts at $799, the device with 256GB reaches up to $1127, and the base price for the iPhone 12 mini (smaller than the iPhone SE) is $699. Besides, the iPhone Pro and iPhone 12 Max are priced at $999 and $1099 respectively.
The Samsung Galaxy S20 is priced at $999. The Galaxy S20 plus, Galaxy S20 Ultra and the recently released S20 FE start at $1199, 1399 and $699 severally.
Intuitively, the overall price of the iPhone 12 series is slightly lower than that of Galaxy S20. But the standard iPhone 12 with 256GB of memory costs more than the Samsung Galaxy S20.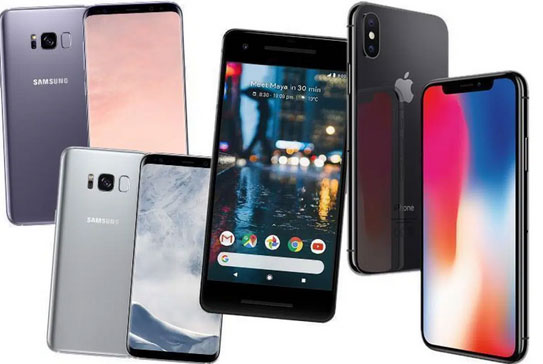 If you want to purchase a new iPhone 12 and want to sell or donate your old iPhone, don't forget to delete everything on your iPhone in order to protect your private data from being leaked.
iPhone 12 vs. Samsung S20 Ultra: Hardware
The iPhone 12 is equipped with the processor A14 with 5nm process. The whole series adopts new super porcelain crystal panel, which makes the screen protection glass stronger and more durable. Plus, the new frame and antenna allow the cell phone signal to improve more than ever before.
S20 employs a 6.2-inch 3200 x 1440 resolution QHD + dynamic AMOLED 2x central digging screen. It is almost the best mobile screen so far, using the previous flagship processor Snapdragon 865. However, rumor has it that some users recently exposed the news that Samsung S20 touch screen is not sensitive, and a small number of them said it was caused by program stuck.
iPhone 12 vs. Samsung S20 Plus: Design
With the OLED screen on iPhone 12, The amount of blue light emitted decreases by 70%, compared with the previous LCD. And the overall power consumption will be reduced by 15%. Again, the device features water and dust proof (IP68), AR, etc. with the weight of 5.78 ounces.
Samsung Galaxy S20 adopts the latest OLED screen, which gives off only 6.5% blue light, honored with the new OLED energy-saving certification. The phone is characterized by watertightness, splash and dust proof, etc. It weights only 5.75 ounces.
Before you abandon your old Samsung phone and embrace the new S20, please remember to back up your Samsung phone data to prevent the loss of important data and cause irreparable regret.
iPhone 12 vs. Samsung Galaxy S20: Cameras Features
The camera of iPhone 12 is composed of 12 Megapixel Ultra Wide Angle lens + 12 million pixel Wide Angle lens, delivering a 120 degree ultra wide field of view. The aperture of the wide camera is f/1.6. The main camera is a 7P lens, and the light input in the night is increased by nearly 27%. The camera also supports smart HDR 1.3, which can identify scenes and greatly improve the quality of photos and videos.
Samsung Galaxy S20 has a front camera and 3 rear cameras. Operating in full HD + 2400 x 1080 mode, it supports up to 3x hybrid optical zoom and up to 30x super-resolution digital zoom. The cameras are also able to capture bright and realistic images at midnight. Larger sensors help it captures more light in the dark, which can be applied to various color images.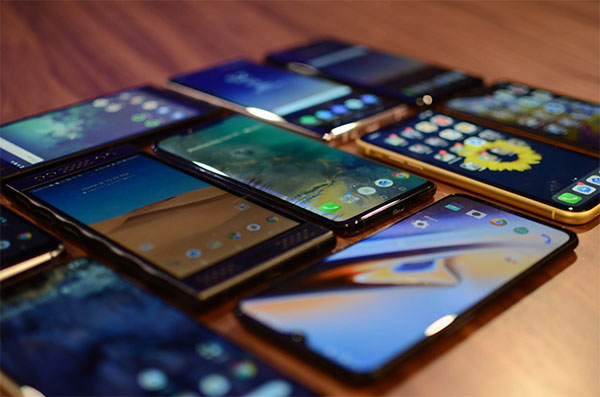 iPhone 12 vs. Samsung S20: Battery and Charging
The iPhone 12 is thinner, lighter and more powerful, yet its battery life is basically unchanged. The battery is 6.1 inches in size, 2775mAh. And the battery life of the phone is 17 hours, which is consistent with that of the iPhone 11. Also, it boasts 3-magsafe magnetic suction charging tech and wireless charging.
The battery capacity of Samsung S20 is 4000mAh. The battery life is 12 hours and 12 minutes at 60Hz, but when it is switched to 120Hz, it is greatly reduced to 7 hours and 45 minutes, reduced by 36%, according to the authoritative tests. Besides, aside from quick and wireless charging, Galaxy S20 can be charged in reverse.
Can't Miss:
iPhone 12 vs. Galaxy S20: 5G
With Apple's participation in 5G competition, the whole series of iPhone 12 supports 5G communication. Apple has conducted 5G test with 100 operators in 30 countries. The ideal download and upload speed for 5G reaches 4Gbps and 200Mbps respectively. While in normal situation, it can reach 1Gbps. For mobile game enthusiasts, this is good news.
Samsung's 5G technology is one step ahead of the iPhone 12. But in terms of tech, there are not many advantages, compared with the latter. The first 5G mobile of Samsung was Galaxy S10, which took on a whole new look at that time.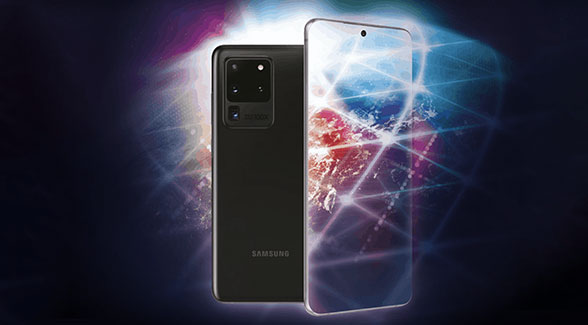 iPhone 12 vs. Samsung Galaxy S20: Outlook
As we know, iPhone doesn't push advertisements, the applications in it won't be updated frequently, the phone OS is pretty clean, and the software is highly adaptable. In addition to carrying forward the common features of Apple mobiles before, iPhone 12 has made breakthroughs in size, weight, screen design, camera features and 5G technology, etc.
By comparison, Samsung phones have always been known for their delicate and fashionable appearance, powerful functions and high-tech. The Galaxy S20 series has been upgraded concerning fast charging power, processor, expandable memory and sensors. Furthermore, the camera features have also been improved unprecedentedly.
Conclusion
We've made a brief summary of the major performance index for iPhone 12 and Samsung Galaxy S20. And some other indicators are described at length as well. Now, I believe you have an in-depth understanding of them. As a whole, Apple's market share again surpassed Samsung's and ranked first, in accordance with Global Mobile Phone Industry Analysis Report in the first half of 2020.
But then again, phone pricing is indeed an important factor that ought to be taken into account. Personally, the iPhone 12 is more affordable than Samsung Galaxy S20, and iOS is slightly better than Android in security, fluency and stability.
As for the latest iPhone and Samsung Galaxy, which is the winner? Well, just strike a nice balance in light of the above. Finally, we hope you'll drop your dough on the one that suits you best.
Related Articles:
6 Methods to Backup and Restore Your Samsung Galaxy
How to Recover Data from Samsung with A Broken Screen?
How to Transfer Contacts from iPhone to Samsung (Practical)
How to Transfer Photos from iPhone to Samsung? [9 Ways in 2023]
Wipe iPhone Remotely When It's Stolen/Lost