Easily & Safely Root Your Samsung Galaxy S9/S9+/S8/S8+
People may like to root their Android devices for getting access to more limitations that you can't enjoy while your device is unrooted. So if you're also one of them and wish to flash ROM or install apps not from Google Player, you may wish to root Samsung Galaxy S9, S9+, S8 or S8+. But obviously, you're here so you must have encountered some problems during the rooting process, right? Don't worry, this article is going to show various methods to help you root Samsung Galaxy S9/9+/8/8+ easily.
In order to ensure the success rate of rooting Samsung S9, S9+, S8 or S8+, you need to do some preparation works before the process. Below is the works that you need to check at the beginning:
1. Make sure the power on Samsung phone is more than 60%;
2. Samsung USB drivers on your PC for recognizing your device;
3. Odin software installed on your PC or laptop;
4. Ensure you have enabled the USB debugging and OEM Unlock on the device (Settings > About device > Software Info > Build Number);
5. Backup Samsung Galaxy S9, S9+, S8 or S8+ to avoid data losing or other risks during the process.
Once you have done the above works, you can start to root your Samsung device now.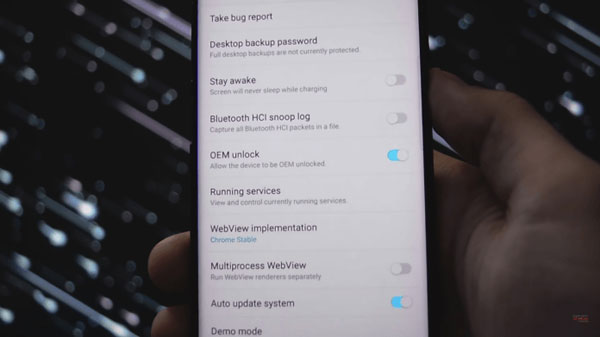 Speaking of rooting, most people may think of TWRP. This is a well-known tool which is good at rooting, backing up and restoing mobile phones. It is multifunctional and powerful so you can use it to easily root your Samsung phone.
Before starting the rooting process, you need to download some necessary drivers, or 3rd-party programs on your Samsung device or PC:
- Odin software for Windows (www.odindownload.com)
- TWRP for Samsung Galaxy S9 Plus
- TWRP for Samsung Galaxy S8 Plus
- dm-varity and force encryption disabler
Now, you can start the whole process officially.
Step 1. Download TWRP and dm-varity and force encryption disabler to your Android device.
Step 2. Extract the Odin file on your computer and launch it. Switch off your Samsung device and boot it into Download Mode by pressing and holding the "Bixby + Volume + Power" button for 10-15 seconds.
Step 3. Connect your Samsung phone to computer with USB cable, then it will be detected.
Step 4. Turn to Odin, and you'll see an interface like below. Click on the "AP" button and choose "TWRP recovery" that you've installed before.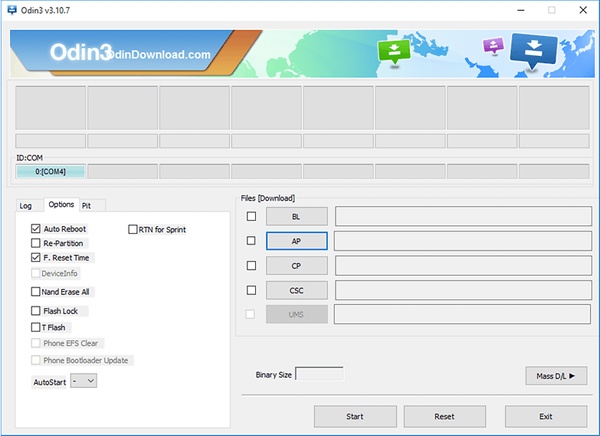 Step 5. Tap on "Options" and deselect the Auto Reboot. After that, you can click "Start" button to install TWRP.
Step 6. When the Odin informs you the TWRP is successfully installed, you can press and hold on "Volume Up + Bixby + Power" to boot your device into TWRP. When you see the Samsung logo on your device, you can release the buttons.
Step 7. Launch TWRP on your phone and tap on "Wipe" > "Format Data" > "Yes", then go back to home screen and choose "Reboot" > "Reboot into Recovery" > "Do not Install". Now, you device will be rebooted into TWRP Recovery mode.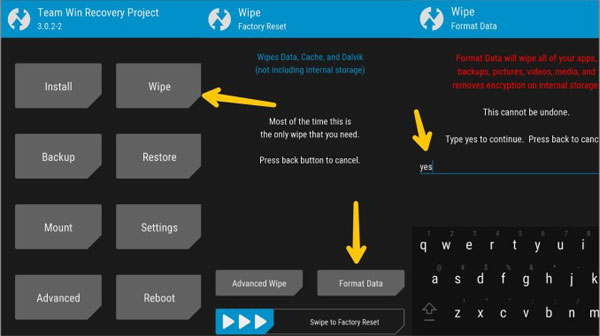 Step 8. Choose "Install" button on the main screen and choose to install no-verity-opt-encrypt-5.1.zip file. Then install Magisk.zip file to root your device via TWRP.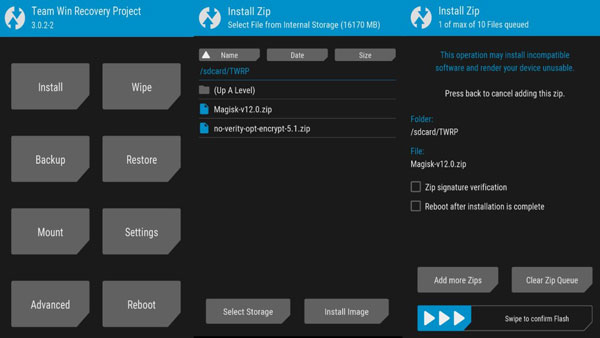 Click here to learn more info about how to use TWRP software >>
Compare to the TWRP, One Click Root is really simple to use for all users. You only need to connect your S9/8 to the computer and launch the program to detect your device, then click root button to begin the process. So, if you feel hard to handle by following the above method, you can take a trial on the One Click Root.
Here are the detailed steps:
Step 1. Download and launch One Click Root on your computer, then connect Samsung Galaxy S9, S9+, S8 or S8+ to computer with USB cable.
Step 2. When your device is identified, you can click "Root Now" button to begin the rooting process.
Step 3. Wait for the end of the rooting, then restart your device.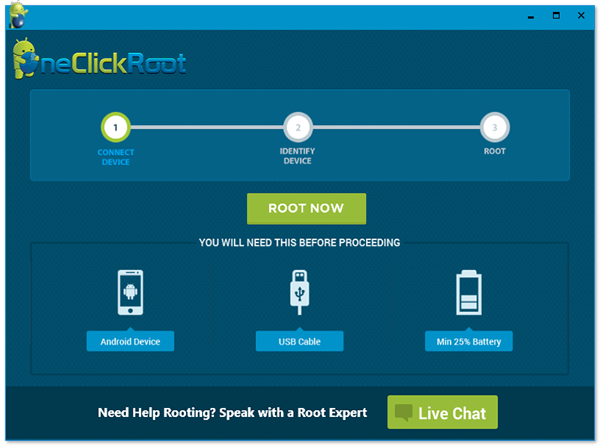 As you can see, both methods above require a computer. Then you may ask "Can I root the device without computer?". Certainly Yes! You can choose to download some root APKs for rooting Android on your Samsung phone and then go with the instructions to perform the rooting process. Here we would like to recommend you the KingRoot, a high-rated rooting application in Google Play Store.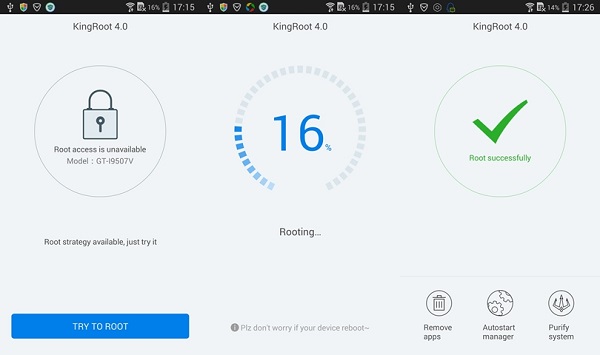 After rooting your Samsung phone, you can verify the root status to ensure whether the rooting is successful and manage the rooted device without any limitation.
With the help of these tools, rooting Samsung S9/S9+/S8/S8+ becomes an easy task now- only several clicks of even one click can you complete the rooting process. After the rooting, you can get more fun from your device and if you don't need the root access anymore, you can select to remove root from Android as well. So just download the programs to have a try.
Related Articles:
Full Guide to Root Android Phone or Tablet
Top-rated One Click Root Tools and Comparison
How to Root Android 7.0 Nougat?
How to Root Android Device with Android 6.0 Marshmallow?
How to Root Samsung Galaxy Device with CF-Auto-Root in Odin?