Top 8 MP4 Screen Recorders: Which One Do You Like Best? [Pros, Cons, Reviews]
Creating and sharing videos on social media has been one of our daily entertainments. People often do it for various purposes like game streaming, education, training sessions, YouTubing, etc. As you know, MP4 is one of the most compatible video playback formats. But it is not easy to find a reliable tool MP4 screen recorder with advanced features and premium effects. Well, check out this passage with the most desirable MP4 recorders and pick one to grab images and clips like a pro.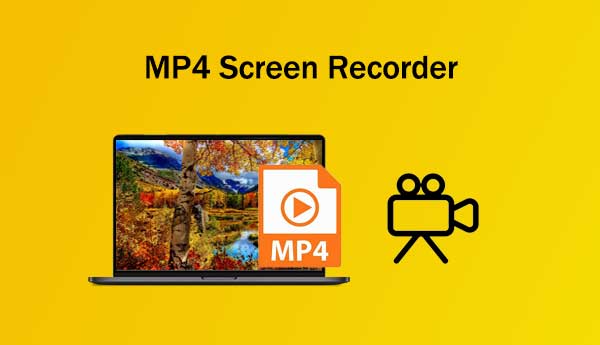 Top 1: Most Recommended MP4 Screen Recorder - Screen Recorder
As the most admirable program for MP4 recording, Screen Recorder can be availed for either personal or commercial use. This program focuses on recording all activities or specific areas around the mouse, setting hotkeys to start/stop recording and open/close the webcam, and optimizing audio recording without a watermark. In terms of its compatibility, it works well with the most popular MP4, MP3, MOV, WMA, JPG, PNG and GIF, and more. And the output video quality offers you six levels to choose from.
A brief introduction to the best MP4 Screen Recorder:
A solid yet lightweight tool to record screens and take snapshots.
Record your voice from a microphone.
A capable video game recorder and video call capture.
Screencast webcam videos and make video tutorials.
Capture any activity on Windows or Mac computers.
Edit videos/snapshots with multiple options.
Draw new labels to output files.
It won't let out your privacy.
Free download (Compatible with Win and Mac):
How to record the screen in MP4 format with Screen Recorder? (Complete tutorial)
Step 1. Install and run Screen Recorder on your computer. Tap the "Video Recorder" option to get into the "Video Recorder" window. You can now record both videos and audio.

Step 2. Choose a full screen or a customized screen (It can be 1920*1080, 1280*720, 854*480, 1024*768, or 640*480). Then draw a recording area with your cursor after pressing "Customize" > "Select region/window".

Step 3. Enable "System Sound" or "Microphone" to choose the audio source. (To record videos, audio, and lectures, please toggle on the former; for games, webinars, meetings, or video tutorials, turn on both options simultaneously.)

Step 4. As soon as you enable the microphone audio recording, you can choose to toggle on "Microphone noise cancellation" and "Microphone enhancement". From here, you're also enabled to change the microphone source or even choose other microphones as needed.

Step 5. If you need to record computer speaker audio, just go to the drop-down option to change the sound source and open the volume mixer to optimize the volume for other apps before checking the sound.

Step 6. During the MP4 screen recording, it also lets you edit videos and add texts, lines, arrows, or specific labels to the captured clips.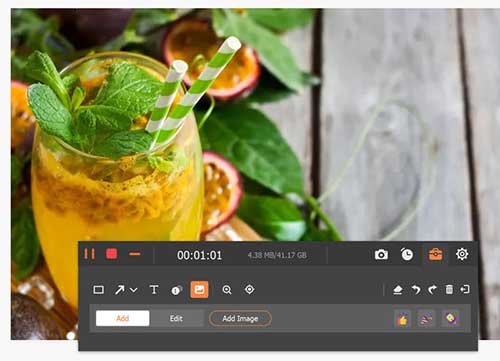 Step 7. Finally, tap "REC" to initiate the screen recording. After that, tap "Stop" to preview the recorded work and click "Save" to let Screen Recorder save the file as MP4 on your computer. All the recordings are housed in the "Recording history" list, through which you can click the "Recording history" to check, edit or delete the items.
You May Want to Know:
Top 2: Screen Recorder MP4 - Debut Video Capture
Debut Video Capture does a good job of trying to record screens with three buttons - Record, Stop, and Pause. With its dark mode interface, you can capture only a customized section or the entire one. Further, there are also options for adding effects, adding text/watermark, and adjusting the video effects/camera overlay as required. After that, this MP4 video capture software offers options for you to directly share the video on Twitter, Linkedin, Twitter, or Facebook. (Cannot upload videos to Facebook?)
Compatible with:
Benefits:
Capture footage from external devices like cameras and VHS VSRs.
A good solution for recording tutorials or demos.
Scheduled recordings.
Drawbacks:
Many options are visible at once.
Cannot share to streaming platforms directly.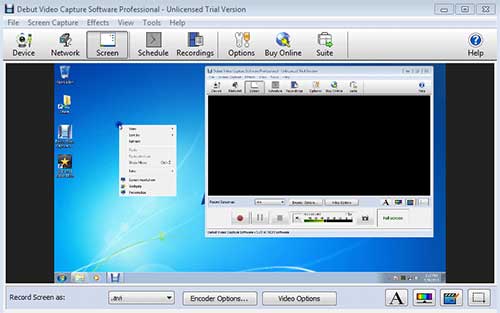 Top 3: MP4 Recorder - OBS Studio
Getting OBS Studio, you can utilize this MP4 recording software for screencast creation, audio editing, image masking, and filter adding. Beyond that, it is a highly-configurable video editor and audio mixer with which you can mix audio and videos, correct images, edit live scenes, suppress noise, add filters, add a logo, hide/show sources, and even broadcast your work to Twitch, Facebook, or YouTube (What if YouTube video cannot play?). It is worth mentioning that the special hotkeys in it also make all the above simpler than you expect.
Compatible with:
Benefits:
Live editing is supported.
Suitable for gamers.
Intuitive audio mixer.
Multiple video sources filters.
Drawbacks:
Overload system making it lag.
Seem complicated to beginners.
No option to have customizable color schemes.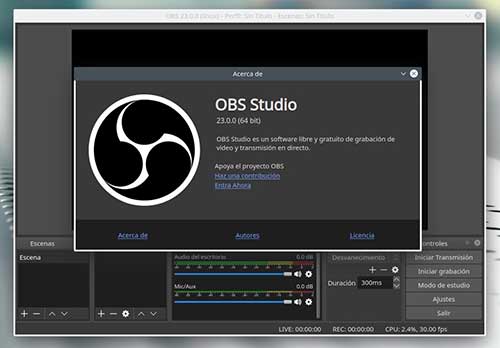 Check If You Need:
Top 4: MP4 Video Recorder - VLC Media Player
VLC Media Player doesn't exactly advertise its screen recording feature. So the "VLC record" option is hidden from its interface. Alright, typically, this MP4 capture software leverages a computer's processing speed to play videos and songs from PlayStation Live, FB, Twitter, and YouTube without lags. Moreover, it gets along well with files like MP4, MKV, FLV, WMV, SWF, etc., and it ensures a hassle-free viewing experience without ads.
Compatible with:
Windows, macOS, Android, iOS, Chrome OS, and Linux.
Benefits:
Offers video and audio stream download options.
Provide customizable conversion profiles
Feature popular codecs.
No spyware or tracking.
Drawbacks:
Occasional choppy recordings.
No way to use your voice in your screencast.
Lack of video editing capabilities.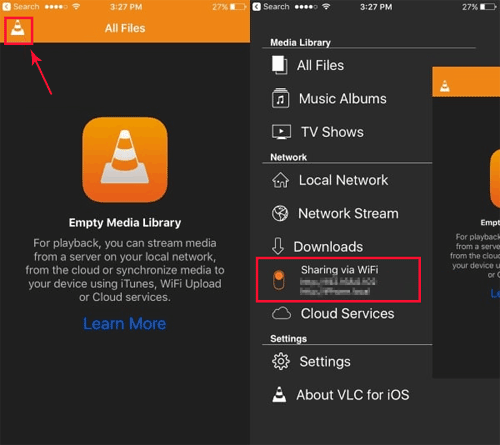 Top 5: MP4 Capture - Apowersoft Free Online Screen Recorder
Specifically designed to help its users to record on-screen activities, capture media files, and take screenshots (How to take screenshots on Android?), Apowersoft Free Online Screen Recorder is considered to be a robust, comprehensive MP4 video recorder and manager. Amazingly, this product allows you to select a specific time of the day to record screens automatically.
Well, it is also a video editor to let you insert lines/arrows/ellipses, adjust brightness, saturation, contrast, hue, and change size, color, and font for video clips. Yet one of its main defects is that you may be taken to the official website to download other programs if you mistakenly click the dense links on it.
Compatible with:
Benefits:
Markup features offer opportunities to make dynamic presentations.
Schedules recordings.
Distinctive screen capturing options.
Real-time screen monitoring.
Drawbacks:
Links in menu and toolbars.
Lack of editing options.
Crash on Mac sometimes.
Apowersoft Free Online Screen Recorder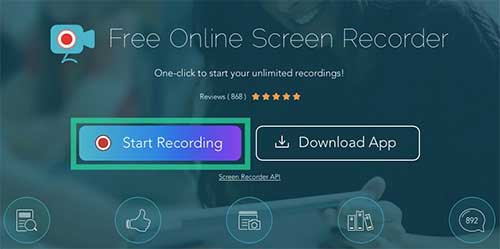 Top 6: MP4 Capture Software - Screencast-O-Matic
With the free version of Screencast-O-Matic, users can record videos and mirror screens without hassle (Here are more excellent screen mirroring apps). This MP4 recorder for Windows/macOS/ChromeOS is capable of capturing any area of the screen and lets you decide whether to apply the work to your screen or webcam.
What's more, its subscription plans include the Stock Library tool, a video editing option, and a secure backup function. When upgrading to its Premium, you can enjoy the features like animations, transitions, audio editing, multimedia imports, etc. And, of course, you're allowed to trim videos, add texts, and publish your masterpiece to YouTube, FB, and Twitter.
Compatible with:
Windows, macOS, and ChromeOS.
Benefits:
Mostly beginner-friendly.
Compatible with webcam recording.
Easy sharing to YouTube and social media.
Good customer support.
Drawbacks:
Its free version still has watermarks.
Take more time to create with this tool than its competitors.
The editing interface can be confusing.
15-minute record limit on its free trial.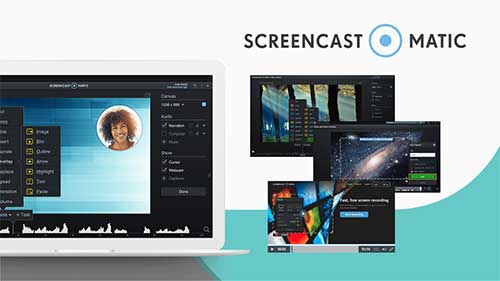 Top 7: MP4 Recording Software - VideoProc Converter
With the aid of VideoProc Converter, you can avail of its separate modes to convert videos or record games, tutorials, meetings, etc. It can even let you record yourself with a webcam. This tool is able to save the processed video in an array of file formats, including MP4, DVD, HEVC, DGI, AVI, ISO, WMP, MOV, and HDR. Further, you're free to get into its clean layout to import videos for either editing or backup. (Wonder how to back up WhatsApp photos/videos?)
Compatible with:
Benefits:
Offer several video editing tools.
Let users add effects and subtitles.
Allow users to edit videos in multiple ways.
Doesn't require a tutorial.
Drawbacks:
Cause minor lag and drop rate on my computer.
Doesn't work as advertised.
Slightly limited in the number of videos.
Not possible to download work during a trial period.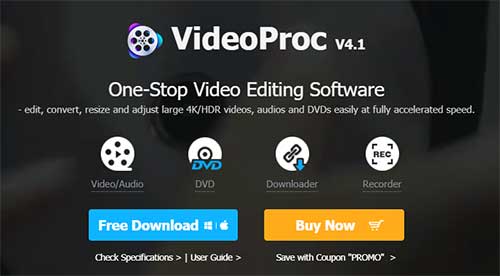 Top 8: MP4 Video Capture Software - Free Screen Video Recorder
Although it only works on the Windows platform, Free Screen Video Recorder is a user-friendly MP4 screen recorder and video editor. When using it to record screen activities, including windows, objects, menus, rectangular, regions, etc., you're enabled to choose the system sound and microphone sound from multiple sources concurrently. After the recording, it can save video files as AVI automatically and let you make screenshots in a couple of formats.
Compatible with:
Benefits:
Come with a package for presentation-making.
Videotape multiple windows and objects.
Record Skype conversations.
User-friendly layout and available in 10 languages.
Drawbacks:
Limited features in its free version.
Only allow microphone sound recording.
No quality editing features for the recorded MP4.
Save the recording to AVI only.
Excessive ads.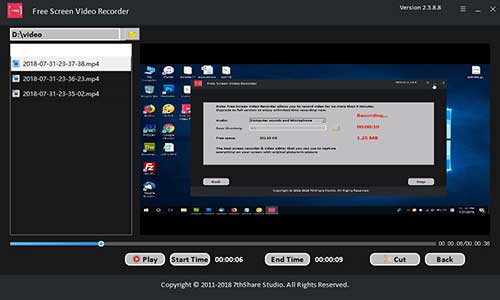 Summary - How to Choose a Superior MP4 Screen Recorder?
Performance: The video recording software must be easy to navigate, stable, and performs tasks quickly and unerringly.
Layout: Since many users don't prefer a disruptive or large UI, the minimalist design works in some folks' favor.
Format: The dominant formats ought to be compatible and ideally support some of the less commonly used formats.
Resolution: In addition to producing professional HD videos, the tool should also provide a variety of options in line with different platforms.
Practicability: All features should work for real needs, whether motivated by personal or business choices.
User experience: Great screen recording programs may be designed for specific purposes and judge them on how well they deliver.
Affordability: Here, please note that some free products include hidden fees after offering a short trial period that may be with limited features.
Related Articles:
What Is the Best MP4 Video Editor? Here Is a List of 8 Video Editing Software
3 Solutions to Make MP3 a Ringtone on iPhone with/without iTunes
How to Bypass Android Lock Screen? 8 Ways You Wish You'd Known Earlier
[Fixes in 2023] How to Unlock iPhone with an Unresponsive Screen?
How to Record iPhone Screen without Jailbreak?
Android Video Recovery: How to Recover Deleted Videos from Android Devices