How to Fix iOS 16 iMessage Not Working - Comprehensive Problem List & Strategies
We understand the frustration that arises when iMessage, a fundamental communication feature on iOS devices, fails to function after an iOS update as expected. Therefore, we shall compile a wide range of common scenarios and solutions to help you fix one of the iOS 16 bugs - iOS 16 iMessage not working.
Whether you're experiencing difficulties sending or receiving iMessages, encountering SMS activation issues, or facing other related challenges on iOS 16, this page aims to assist you. But before that, let's look at what factors contribute to this strange phenomenon.
Part 1: Why Is iMessage Not Working in iOS 16?
When this problem occurs by accident, typically, the initial step is to troubleshoot iMessage by sending a test message to any of your contacts on your iPhone. Then you're likely to wonder why iMessage is not working on iOS 16. Now, here are some quick explanations:
The iMessage server is experiencing an outage.
An unreliable Internet connection.
You haven't enabled iMessage in the settings app.
Problems with software and bugs.
The date and time on your device are incorrect.
...
Read Also:
Part 2: Common Issues & Solutions for iOS 16 iMessage Not Working
Case 1: iOS 16 iMessage Not Activated
Solutions:
Verify your Wi-Fi connection and ensure that mobile data is turned on.
Sign out of your Apple ID and then sign back in. (Can't sign in to your Apple ID?)
Confirm that Airplane Mode is disabled.

Ensure your iPhone is set to the correct time zone.
Toggle iMessage off and then back on.
Check for any available updates to your operator settings.
Case 2: Can't Send or Receive iOS 16 Text Messages on iPhone
Why am I receiving text messages late on iPhone iOS 16? The answer to this question is probably a bit similar to what we talked about in section one.
Solutions:
Ensure your Internet connection is working properly.
Check your device storage by going to your iPhone "Settings".

Enable MMS messaging on your iPhone.
Case 3: iOS 16 iMessage Keeps Crashing
Solutions:
Utilize Siri & Search: Access your settings, go to Siri & Search, scroll down to Message, and enable all available selections.
Adjust Message settings: Open your settings, navigate to Messages, and toggle iMessage off and then on again.
Force restart your iPhone to fix iOS 16 iMessage bugs.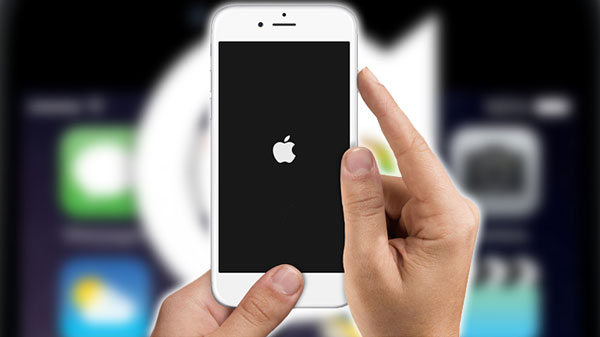 Case 4: iOS 16 Message Links Not Working
Solutions:
Ensure that the recipient is added to your contact list.
Reset the network settings on your iPhone through the device "Settings".

Restart the iMessage app.
Force close apps before restarting your iPhone.
See More:
Case 5: iOS 16 SMS GIFs Not Working
GIFs offer a unique and exciting way to enhance our conversations, making it disappointing when we encounter issues with accessing or using them. However, iMessage not working after the update is a challenge faced by some Apple users.
Solutions:
Utilize the Giphy GIF Search feature to find the desired GIFs. (How to search/find text messages on iPhone?)
Occasionally, it may be necessary to re-add the Images to iMessage.
Ensure that you have enabled Cellular/Mobile Data for HashtagImages.
Consider resetting all settings on your iPhone without risks of data loss.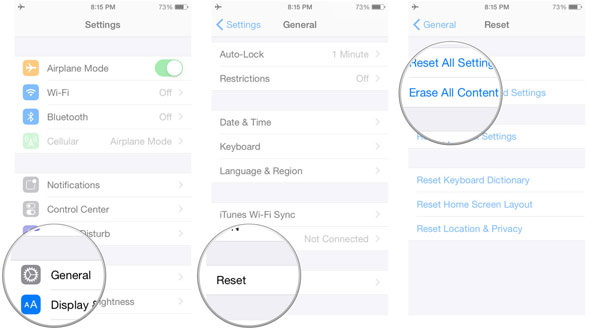 Case 6: iOS 16 iMessage Location Not Working
Solutions:
Ensure that location services are enabled on your device.

Double-check to make sure that the issue is not due to neglected permissions.
Verify that you are sharing your location from the correct device. (Want to spoof location on your iPhone?)
Case 7: iOS 16 iMessage Not Loading Photos
Solutions:
Enable MMS if you get messages from Android users.
Sign out and sign back into your Apple account on your iPhone.
Reset network settings on your device.
Restart your iPhone to check if ios 16 text message issues persist.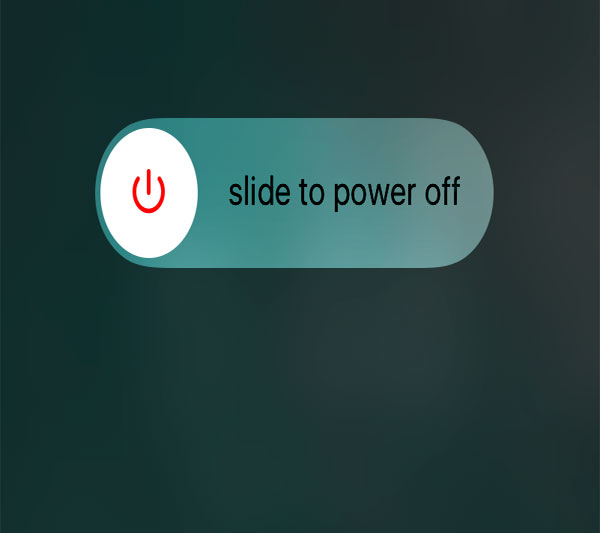 Case 8: iOS 16 iMessage Effects Not Working
Solutions:
Disable "Reduce Motion" by accessing "Settings" > "Accessibility" on your iPhone.

Verify the "Auto-Play Message Effects" setting by going to "Settings" > "Auto-Play Message Effects".
Sign out of iMessage and then sign back in.
Close the Messages app and then reopen it.
If applicable, restore your iPhone from an iTunes backup.
Case 9: iOS 16 SMS Notification Not Working
Solutions:
Try enabling iMessage to resolve the iOS 16 messages not working.
Grant permission to the iMessage app for sending notifications through the settings.
Reset all settings on your iOS device.
Turn off the "Do Not Disturb" mode from "Settings" to potentially fix iMessage freezing on iOS 16.

Disable "Filter Unknown Senders" to prevent such filtering.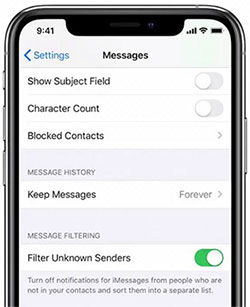 Case 10: iOS 16 iMessage Voice Message Not Working
Solutions:
Perform a reset by pressing and holding the "Home" and "Power" buttons simultaneously for 30 seconds without releasing them.
Perform iOS 16 update again from iPhone "Settings" > "General" > "Software Update" > "Download and Install". This will fix the activation unsuccessful for iMessage on iOS 16.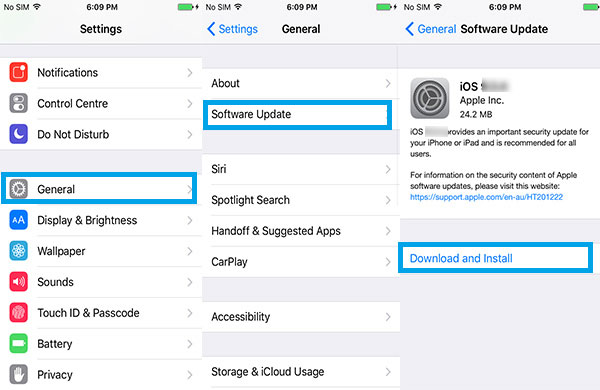 Case 11: iOS 16 Message Not Working for Specific Contacts
Solutions:
Verify your Internet connection.
Ensure that "iMessage" is enabled on both devices.

Sign out of iMessage and then sign back in.
Confirm if the recipient has blocked you from their contacts.
Case 12: iOS 16 iMessage Messages Disappeared
Solutions:
At times, we may accidentally delete messages that hold significant importance to us and wish to recover them in the future. Alternatively, we might delete certain messages to free up storage space on our phones, only to realize later that we need them for a specific reason. Give that, get into the page - how to recover deleted text messages from iPhone without a backup for flexible solutions.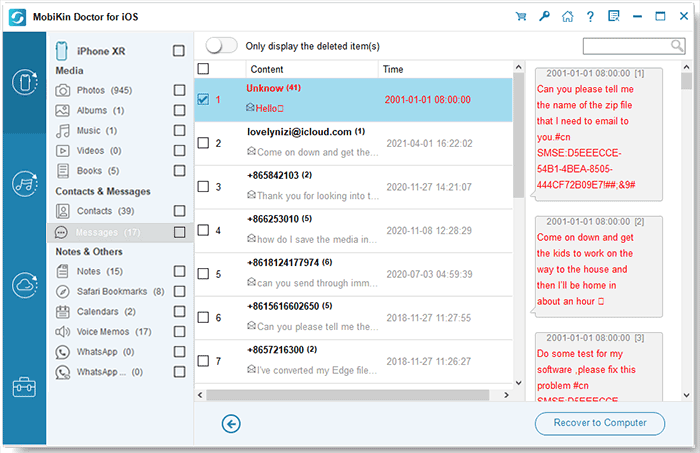 Part 3: Fix Almost All iOS 16 iMessage Bugs with iOS System Recovery
Now that we cannot explore all potential situations and solutions for iOS 16 SMS not working, would you consider using a robust program to resolve the issue? OK, iOS System Recovery is a highly reliable option that offers comprehensive solutions for various iOS problems. This software is renowned for its expertise in resolving issues related to iDevices, screens, iOS modes, and iTunes. With just a few simple clicks on a PC or Mac, you can securely tackle these problems within minutes.
What can iOS System Recovery do for you?
Resolve iOS 16 iMessage issues without risking data loss or damage to your iOS system.
Address problems like iPhone unavailable, bottom of iPhone screen not working, error 11 iTunes, error 0xe8000015 iPhone, iPhone keeps crashing, iPhone frozen on the lock screen, etc.
Present two repair modes for a comprehensive resolution of diverse system issues.
Enable safe iOS version upgrades or downgrades, ensuring you get the most out of your device.
Get on well with almost all iOS devices, including iPhone 14/14 Plus/14 Pro (Max), iPhone 13/13 Pro (Max)/13 mini/12/12 Pro (Max)/12 mini, iPhone 11/11 Pro/11 Pro Max, iPhone X/XR/Xs/Xs Max, iPhone 8/8 Plus, iPhone 7/7 Plus, iPhone 6/6S/6 Plus, iPod touch, iPad, etc.
It doesn't compromise your privacy.
Easy guidelines for fixing iOS 16 iMessage not working with iOS System Recovery:
Step 1. Opt for the "iOS System Recovery" module
Ensure you have downloaded and installed the software on your computer. Then launch the tool and navigate to the "More Tools" > "iOS System Recovery" section.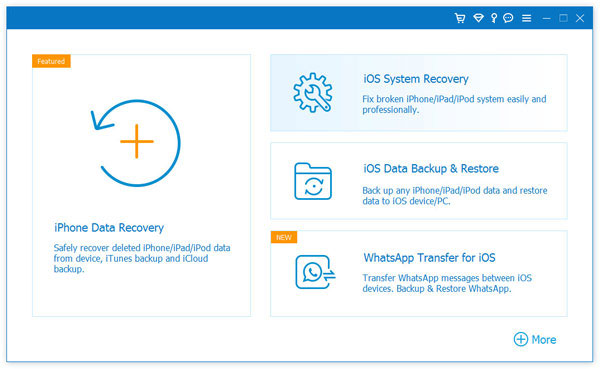 Step 2. Attach your Apple device to the computer
Connect your iPhone to the computer using a USB cable. Once it is recognized, follow the provided directions to enter recovery mode for your iPhone. Next, click on "Start" and proceed by following the screen guide.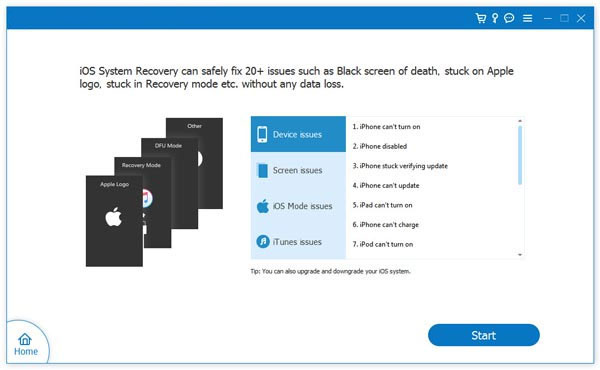 Step 3. Fix iOS 16 iMessage not working without delay
The utility will automatically identify your iPhone's info. Check the displayed details and click "Repair" to initiate the download of the required firmware for your device. If the detected info is incorrect, select the correct option and click "Repair" again. Once completed, restart your iPhone.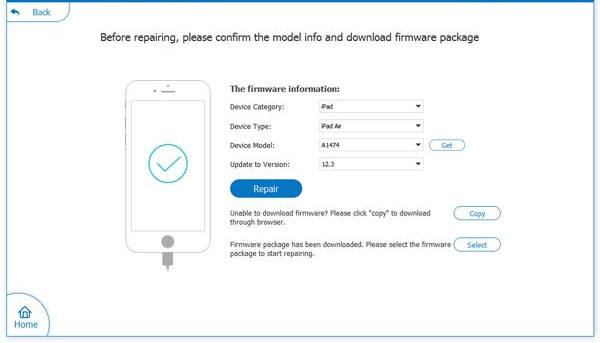 Summing Up
Upon going over this passage, you have a clearer understanding of why iMessage may not be working on iOS 16 and how to tackle it effectively. Subsequently, we equipped you with valuable insights and well-directed instructions to address the text message issues, ensuring a seamless iMessage experience on your iOS 16 device. And obviously, iOS System Recovery is the terminator of these problems, as you expected.
Related Articles:
How to Fix iMessage/Text Messages Not Sending on iOS Devices?
7 iMessage Recovery Apps/Software to Recover Texts with Ease
Helpful Tips to View Text Messages on iCloud from PC/Mac/iPhone [2023]
How to Fix: iMessage Not Syncing Between iPhone and Mac [2023]
[Fixed!] How to Permanently Delete Text Messages on iPhone?