[Fixed!] How to Switch Android Phones without Losing A Thing?
"I got a new phone; anyone knows how to switch Android phones without losing any information?" -- from Android forums
It is really exciting to have a brand new phone, but switching Android phones can be a real pain for some of us. As we know, there are a variety of data types on Android devices.
To use the new device better and faster, don't switch phones without taking precautions. And migrating data between Android phones shouldn't be difficult to do. Well, in this handy guide, we will address these problems without much of a headache.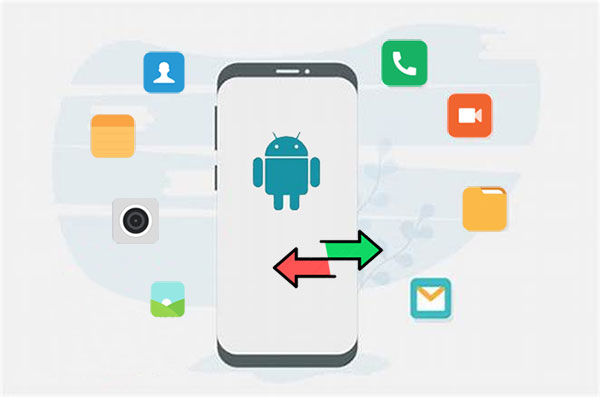 Part 1: Things to Do before Switching Phones
When I get a new phone, does everything transfer over on it after copy the data with some apps/software? Well, not necessarily. Now, before fixing how to change phones but keep the same content on the new gadget in multiple ways, let's first figure out:
What to do before switching Android phones:
Fully charge your old phone and new phone.
Check out the automatic sync option, if any.
Move your subscription accounts.
Consider the security of your old phone.
Attention: If you change both the phone and SIM card, you should unbind the registered app account and then re-bind the new phone number before using both the new phone and SIM.
Related Passages:
Part 2: How to Switch Android Phones with Transfer for Mobile
Switching Android phones happens almost every few years, especially with the rapid development of 3C technology. Therefore, it is necessary to find the easiest way to swap Android phones. MobiKin Transfer for Mobile (Win and Mac) is well qualified to be entrusted with the task. This utility enables you to copy data from Android to Android, iPhone to Android, Android to iPhone, iPhone to iPhone. It can withstand the trial and is favored by millions of mobile users.
MobiKin Transfer for Mobile can help you:
Switch from/to Android phone or iPhone securely and quickly.
Transfer various files, such as contacts, text messages, call logs, photos, music, videos, audio, documents, apps, and more.
One-click to switch phones, keeping both data intact.
Work for almost all mobile phones, covering Samsung, Huawei, LG, Sony, Motorola, Google, Xiaomi, Vivo, OPPO, and a full range of iPhones, iPads, and iPods.
Guard your privacy.
How to switch to new Android phone with Transfer for Mobile?
Step 1. Install and run the tool on your computer
Install and run the program on your computer. You'll be required to link your Android phones to the computer via USB cables. Enable USB debugging on Android to get the devices identified by the tool.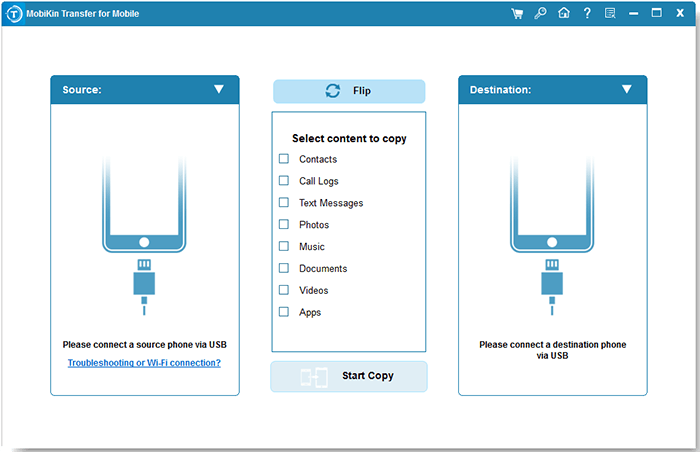 Step 2. Ensure the phones are in the right positions
Ensure your source phone is on the right panel of the screen, and the destination phone, the other side. If not, click "Flip" to exchange their positions.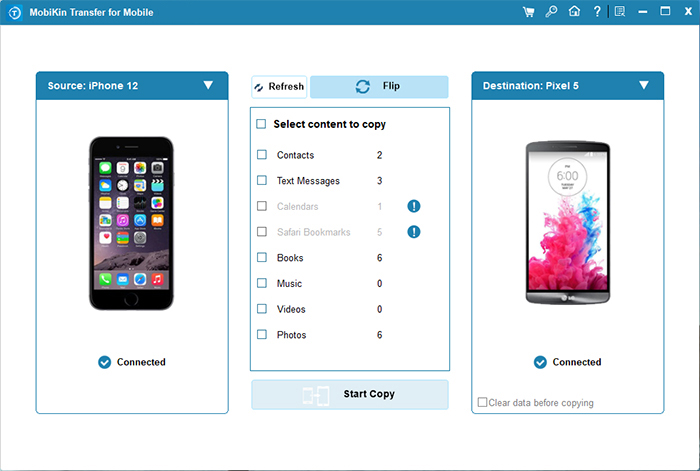 Step 3. Transfer data to a new Android phone
Select the data types you want to move and click "Start Copy" to transfer data to the new phone.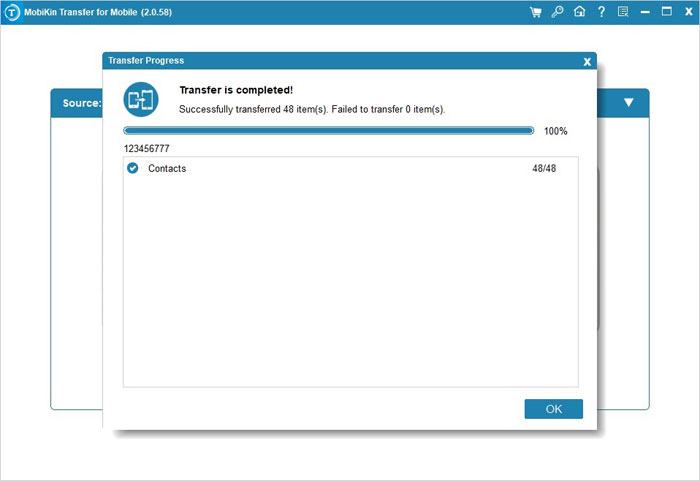 Part 3: How to Switch to New Android Phone via Android Backup & Restore
While swapping phones, you may also need to preserve important items onto your computer for safekeeping. MobiKin Backup Manager for Android (Win and Mac) has the capability to do this. That is, it helps copy data from one Android phone to a computer and then to the same or any other Android device. Besides, it lets you make a new phone switch either over USB or WiFi.
How to transfer data with Android Backup & Restore when switching Android phones?
Step 1. After downloading and installing the software on a computer, open it and link the source phone to the computer with a USB cable. Then have the devices detected by the tool following the instructions on the screen. After that, tap "Backup".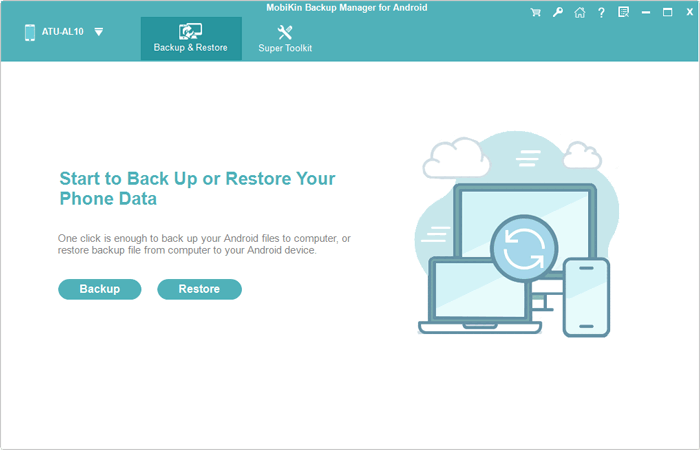 Step 2. All the supported file types will then be listed on the next page. Tick your required one(s) to back up and click "Browse" to specify a location on your computer to store them.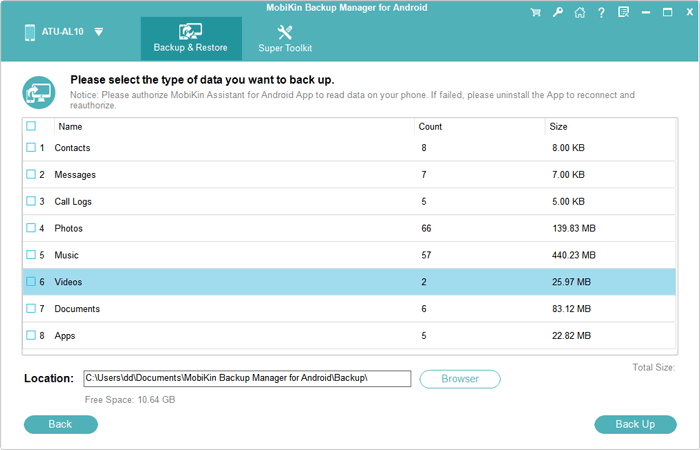 Step 3. Click "Back Up" at the bottom right to put the selected files on your computer. Subsequently, disconnect your Android phone from this computer.
Step 4. Attach your target phone to the computer and follow the same drill to let the tool recognize it. Tap "Restore" from the main interface. Then choose the type(s) of backup files and click "Restore" to switch from Android to Android.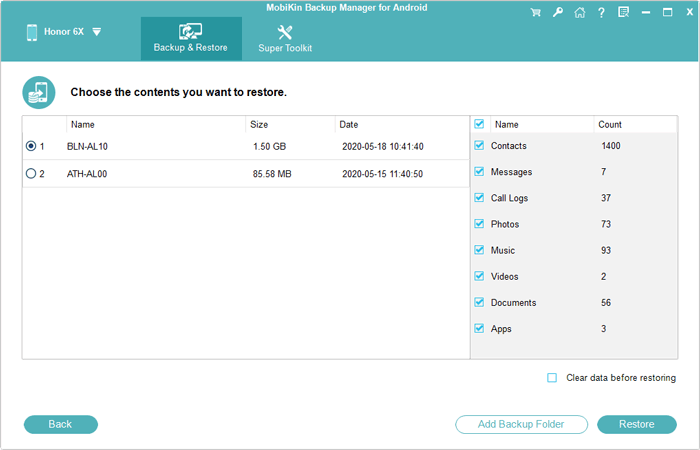 Click the Links to Learn:
Part 4: How to Switch to a New Android Phone Using Google Drive
Google Drive is proficient in migrating Android phone content, handling data like call history, contacts, device settings, app data, etc. Note that you should input the same Google account into your two devices when needed.
How to switch over phones via Google Drive?
Launch Google Drive on your old Android phone.
Go to "Menu"> "Settings"> "Backup".
You will now be asked to add your Google account if you haven't done it yet.
Mark the data types you want to back up.
Press "Start Backup" to sync the data to Google servers.

Wake up your new Android phone and input the Google Drive with the same account.
Find the "Backups" option to view and download what you want to this phone.
Part 5: How to Switch over Android Phones with ADB Backup
Power users may know that ADB commands can be used to bypass Android passwords without factory reset. It also applies to transfer data between Android phones.
To start with, you need to download and install the Android SDK on your computer. Then enable developer options and USB debugging on your device.
How to transfer to new phone Android with ADB backup?
Connect your source Android device to your computer with a USB cable.
Use Command Prompt to navigate to the folder where the ADB tools are located.
Type in "ADB devices".
A pop-up on the device will appear if you need to grant this computer permission to interact with your phone.
Input "adb backup -apk -shared -all -f <filepath>/backup.ab"
Your Android device will then take you to the full backup window.
You can now encrypt your backup with a password.

Hit "Back up my data". (this process may take several minutes)
Plug your target Android device into this computer.
Go to the folder in which the ADB tools are located with Command Prompt.
Enter "ADB devices".
A pop-up on this Android device will appear if you need to authorize your computer permission.
Type in "adb restore <filepath>/backup.ab".
Here, your Android device will show the full restore window.
Enter your password if you added it to your backup file.
Tap on "Restore my data".
Part 6: How to Switch Phones and Keep Everything Manually
In this section, you'll know five fabulous methods to migrate specific data type(s) while changing Android phones.
1. Photos, Videos, Music
To simply put, connect your source device to your system, select "File Transfer" under "Use USB for" on your Android phone. Then open its storage to choose the music, photos, videos before copying and pasting them to your computer. Next, connect the destination phone to this PC and follow similar steps to copy media files to this phone.
For more details, click this page: how to transfer files from Android to Android by drag & drop.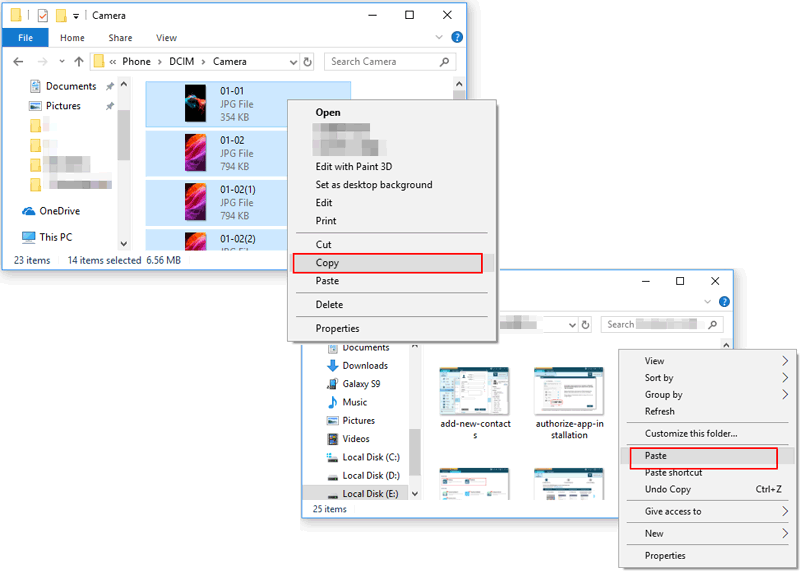 2. Contacts, Gmail, Play Store, Fit Data, etc
You can get data on Android migrated or moved to the new phone with a Google account. To do this, enter your Google account, enable the sync option on your old phone, and use the same account to sync data to the new phone. This way applies to copy data like Contacts, Gmail, Play Store, Fit Data, etc.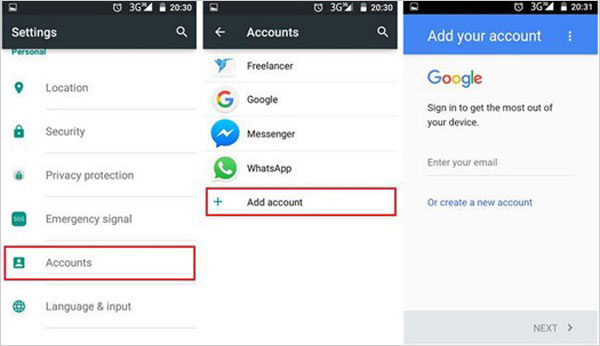 3. SMS and Call Logs
SMS Backup & Restore could be the best app to switch phones' SMS, MMS, and call logs. It can migrate data between two phones over WiFi direct. Plus, you can also use it to delete SMS and call history to speed up your Android phones.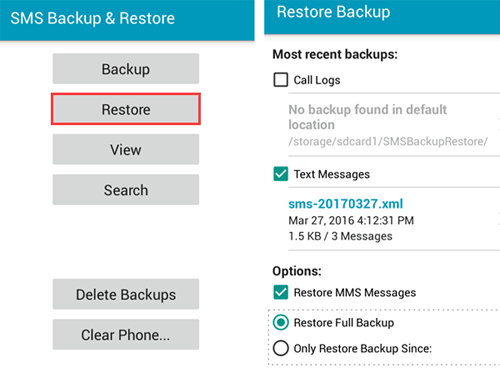 4. Apps
If you don't want to duplicate all your apps while switching Android phones, you can carry out the job with Google Play Store Library. To do this, go to Google Play Store > three vertical lines > My apps & games > Library.
This will list all apps you've installed on any device associated with your Google account. It might be a long list of forgotten friends with important decisions to make when you go.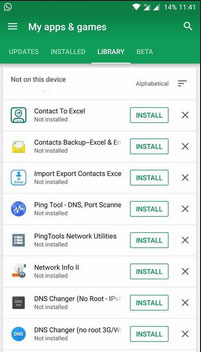 5. Bookmarks and Passwords
It's easy to move bookmarks and passwords across Android phones if you use Chrome to record them. To achieve this, head to Google Settings on your device and turn on "Smart Lock for Passwords". By doing so, you don't have to enter your passwords repeatedly.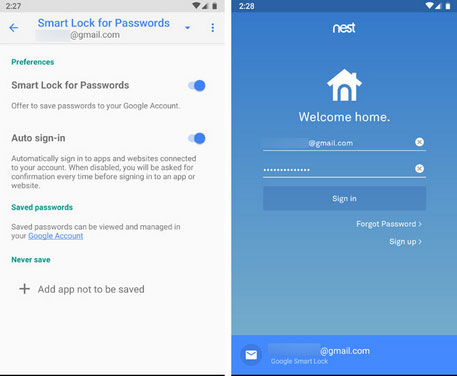 Final Words
There are four commonly used ways to transfer data across while switching Android phones. And we sketched out five manual ways to copy data from Android to Android, respectively as well.
Apparently, MobiKin Transfer for Mobile is the best software to switch phones. It allows you to clone your Android phone directly and seamlessly, making the process a whole lot less painful.
Well, how do you switch your phone to another phone? Please share your ideas below.
Related Articles:
Top 5 Ways to Transfer Data from Android to Android
Best 10 Android Desktop Managers to Manage Android Devices on PC/Mac in 2023
Best Android File Transfer Alternatives for Mac in 2021
[Easy & Safe] How to Transfer Files from Android to PC over WiFi?
How to Transfer from Android to iPhone? [7 Proved Ways]
How to Clone an iPhone to Another iPhone? [Top 4 Ways Provided]