Best 8 AVI Video Editors to Edit AVI Files on Windows/Mac [2023]
AVI files may be packed with compression codecs like HEVC, H.264, VP9, Xvid, and DivX. As such, they might be incompatible with some platforms unless you handle them with an editing program. In fact, there are tons of video editors available on the market. But most of them are designed particularly for professional use. So it's better to know some novice-friendly AVI video editors to start with. Fortunately, this article you are about to read will do just that.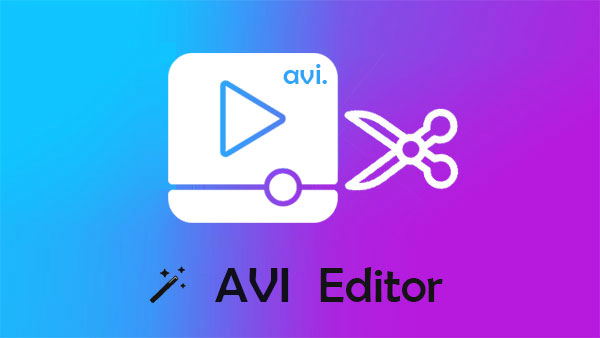 No.1: Best AVI Video Editor - Video Enhancer
If you are a big fan of beginner-friendly tools, Video Enhancer would be almost a perfect option. This great AVI editor can exclusively offer all editing sections for common purposes like video clipping, cropping, adjustment, and watermarking. Also, additional functionalities are included in it to make your video clips unique and share them with those around you.
AI-based video enhancement software - Video Enhancer:
Best AVI video editor to enhance video quality and cancel video noise.
Optimize video effects, rotate AVI video, create clips, crop video area, add watermark, etc.
Upscale video resolution and adjust brightness & contrast.
Enjoy after-effects video stabilization in its new update.
It won't reveal your privacy.
Free download the program and follow the drill below to comprehensively enhance the video effect with the best AVI video editor:
Step 1. Install and open Video Enhancer on your computer. Then click the "Add Files" icon from the top and add your wanted AVI files for adjustment.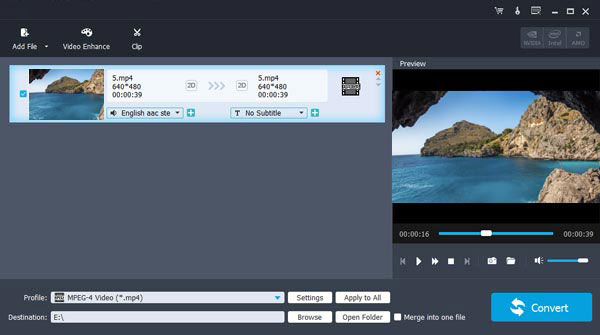 Step 2. Next, you can use the three on-screen options to enhance videos, increase resolution, optimize brightness and contrast, and eliminate video noise.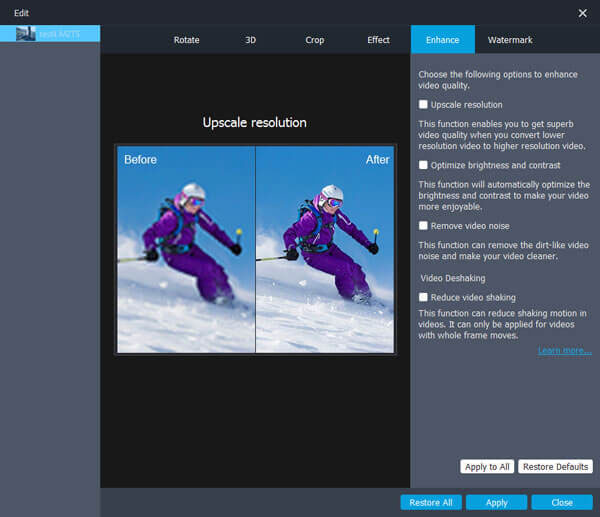 Step 3. Optionally, it lets you rotate the video 90 clockwise and 90 counterclockwise, make the video vertical flip or horizontal one, and compare the effect before/after rotating or flipping.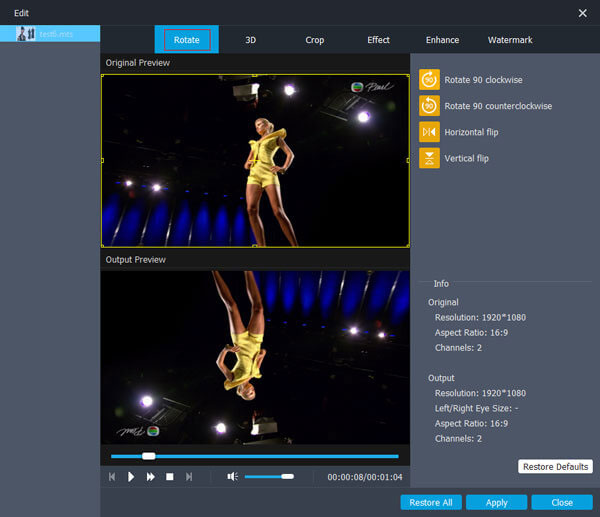 Step 4. You can now adjust brightness, contrast, saturation, and hue to improve the video effect as required. By the way, it also allows you to optimize the original volume of the video clip.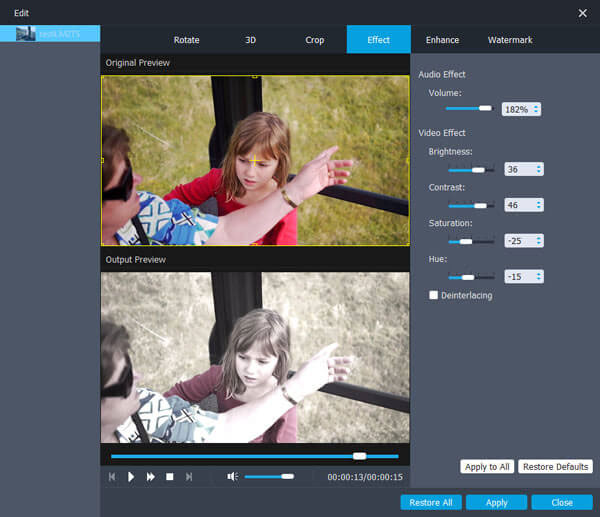 Step 5. Cut off the black frame in the video by cropping the video area. Click the "watermark" sign and hit "Enable watermark" before adding items. Again, you can utilize the tool to input the text and change effects by clicking the "T" icon.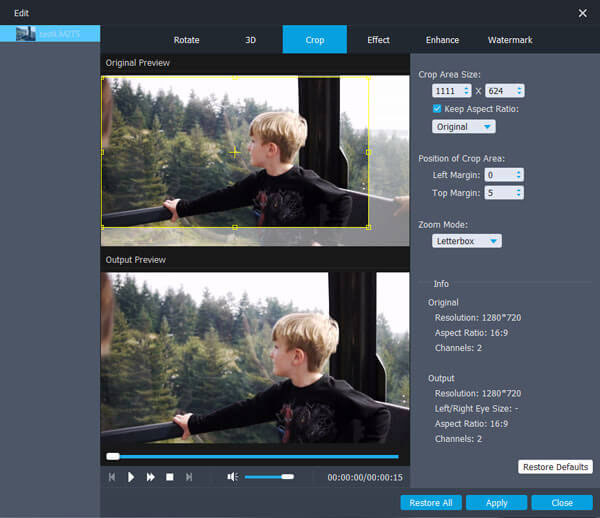 Step 6. Click on "Clip" at the top of the program. Regulate video duration by moving the following icon. Subsequently, press "OK" to create AVI video clips. (Want to sync videos to your iPhone after they are created?)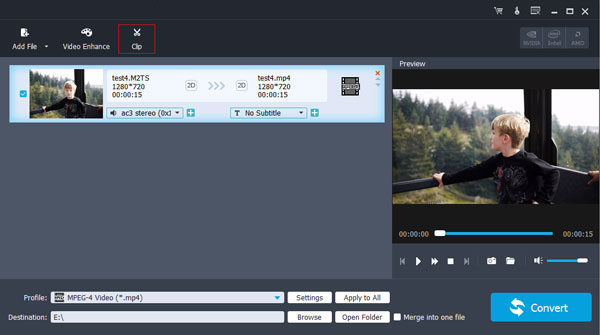 Step 7. Tap the profile and select the output format for the work. Finally, click the "destination" button to find the output location for the video and press "Convert" to enhance its effects.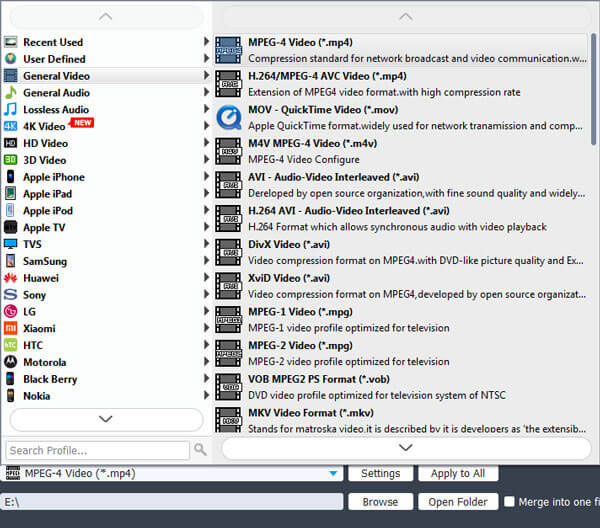 You Might Also Need:
No.2: AVS Video Editor
AVS Video Editor, a great mixture of power and ease of use, offers the average user practical tools to edit .avi files. Featuring a nicely designed interface with areas dedicated to the media library, timeline, and preview window, this tool makes AVI editing easier than it might seem. Plus, it delivers additional features for loads of transition effects, AVI effects, and video overlays.
Key Features:
Nicely designed UI.
Work with all major formats.
Save your videos in multiple ways.
Cons:
Not for professional editors.
Lack of bi-directional h.265 and plug-in support.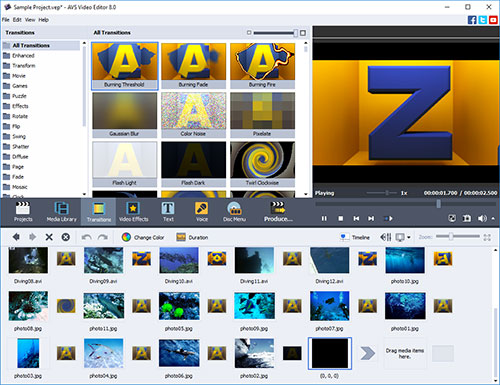 No.3: Avidemux
As a stock AVI file editor, Avidemux is often used to edit, crop, and cut video files, sync off-track video, encode exports, add subtitles, etc. Admirably, it also harmers at cutting, pasting, encoding, filtering, removing, or saving parts of any video, compressing, converting videos, or syncing tracks with the correct frame. And when getting its latest version, you can enjoy better cutting and additional zooming features.
Key Features:
Cover the entire editing process.
Convert videos to a variety of formats.
Come with a host of features.
Task automation.
Cons:
Filters couldn't be previewed and applied properly.
Hard to be detected.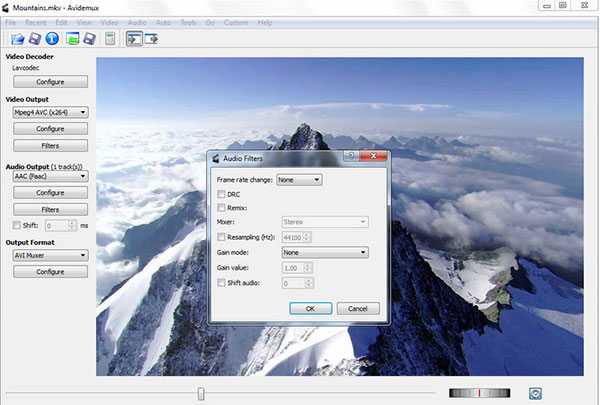 See More:
No.4: Windows Movie Maker
As its name suggests, Windows Movie Maker is designed to help you make and enhance videos on a PC. Users can take advantage of this free AVI editor Windows 10/7 to rewind, fast-forward, and play buttons to move to the part anywhere after employing its drag-and-drop mechanism.
To further configure the AVI files, it lets you navigate through the clips, split them, arrange them to your liking, and apply effects/filters. Moreover, its hardware acceleration can speed up video exporting. And after that, you can share the finished masterpiece on various platforms like Vimeo, Facebook, and YouTube. (What if YouTube video cannot play?)
Key Features:
Video stabilization and hardware acceleration.
Easy sharing to social media.
Choice of transitions.
Cons:
Lack of advanced editing tools.
No updates are available.
It might freeze and crash.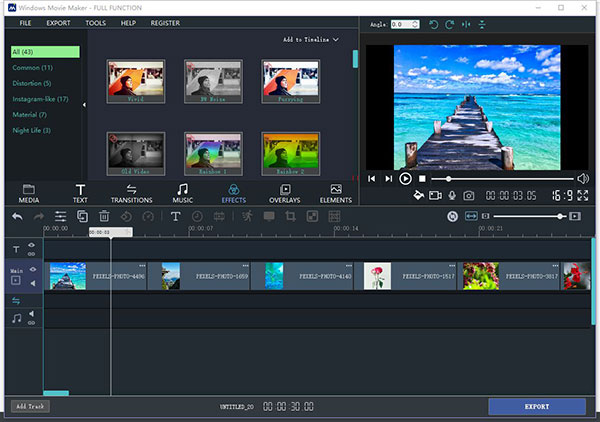 No.5: Movavi Video Editor
With three sections - video player, timeline, and control panel, Movavi Video Editor (known as MVE) is a beginner-friendly app for AVI editing. This product offers the basic tools to enhance your AVI files, through which you can add effects, create transitions, insert texts, crop videos, rotate sections, adjust colors, apply slow motion, etc.
Additionally, this AVI editing software allows you to apply noise cancellation, distortion effects, and beat detection. But when using the tool during the trial period (30 days), all outputs may contain a watermark (MVE logo).
Key Features:
Cons:
Cannot modify effects and filters.
Come with a watermark.
Lack of advanced trim modes and clip pre-trimming.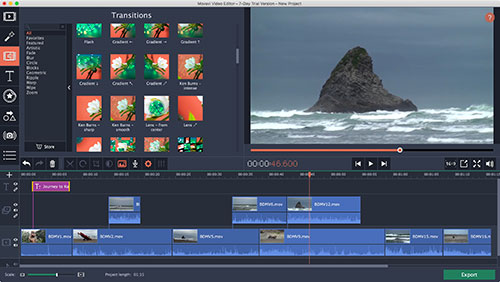 No.6: AVIedit
While the executable size is maintained small, AVIedit gives you unlimited power of digital AVI processing. Its high-tech tricks make it easy for you to perform interesting things, like video warping, color restoration, noise reduction, and frame configuration. Aside from editing AVI files without sacrificing the quality of the video, this AVI editor for Windows lets you convert AVI files to image files like BMP or animated GIFs.
Key Features:
No quality loss.
Converts BMP files into AVI and GIFs.
Enhance videos with over 30 built-in effects.
Cons:
An unfriendly interface.
Limited functions on its free version.
Not suitable for professionals.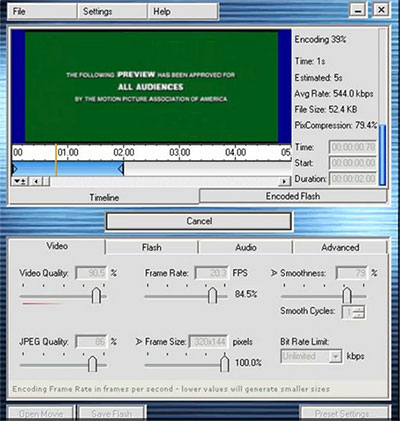 No.7: VirtualDub
VirtualDub hasn't been updated for several years on end. Still, it is a decent open-source AVI video editor for beginners. It is designed to capture, add, trim, process linear video streams, and clean up videos. (How to erase corrupted media files from Android phones?)
Further, it facilitates you to resize, rotate, flip, adjust brightness and contrast, and more. Besides, this AVI movie editor is both streamlined and easy to use for quick bulk editing without altering the output quality.
Key Features:
Streamlined user interface.
Support batch processing.
Has extensive help files.
Cons:
Not good for heavy editing.
Steep learning curve.
No tooltips.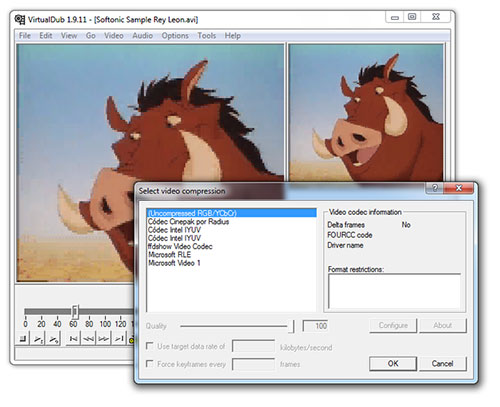 No.8: Lightworks
If you'd like to give your AVI files a professional-looking edge, Lightworks, an AVI editor for Windows, can be taken into consideration. This tool focus on easy video edits where you can trim a video down to size, add texts, alter video levels, import images, or overlay effects onto it.
Moreover, its timeline is decently presented and streamlined enough even on its free trial. On the contrary, the extra features on its premium version can be used for project sharing, 3D output, Blackmagic, timeline rendering, console support, and more.
Key Features:
More accessible-help screen.
A great audio mixer and equalizer.
Premium consultation and integration services.
Cons:
Updated/modernized user interface.
Hot-key commands aren't always intuitive.
Crash at times thought content is saved.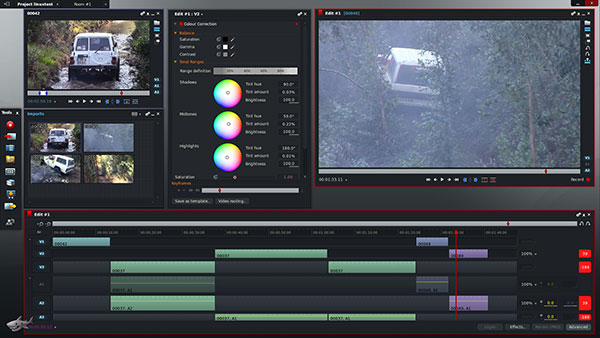 In Conclusion
As we described earlier, for those who are not fully engaged in video editing, an editor with comprehensive basic functions and simple operation is enough to obtain a great video effect improvement. In this connection, Video Enhancer will be right up your alley. So, just give it a download, and you'll find it fits exactly what you're looking for.
Related Articles:
What Is the Best MP4 Video Editor? Here Is a List of 8 Video Editing Software
[2022] Hot Tips to Recover Deleted TikTok Videos on iPhone/Android/Computer
Ultimate Guide to Back Up WhatsApp Photos/Videos on Android & iPhone
Facebook Fails to Load Photos/Videos. How to Fix It? [Fixed]
[2022 Updated] How to Transfer Videos from Android to Android
Best Android Contact Editor: How to Edit Android Contacts on PC