Top 8 Virtual Meeting Platforms You Wish You'd Known Earlier
Is any of the following perplexing you?
Host a meeting with external customers or clients.
Communicate effectively with team members in a company. (How to stop your employer from tracking your phone?)
Save or reduce money on travel expenses.
Enterprises need to continue operating in times of crisis like the Covid-19 pandemic.
Groups unable to meet in person due to intolerable natural disasters.
If any clues resonate with you, please concentrate on this detailed guide to learn the 8 best virtual meeting platforms to simplify your work. Before going any further, let's get to know what a virtual meeting is.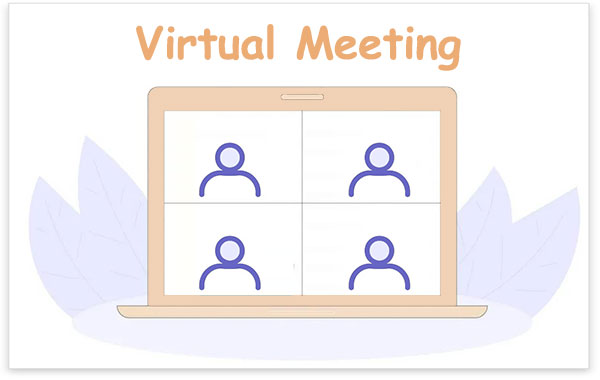 Part 1: What Is a Virtual Meeting? What Are the Types of Virtual Meetings?
What Is a virtual meeting?
A virtual meeting offers communication that allows users in diverse locations to use Android/iOS devices or browsers to meet in a virtual room. It can be done online without a physical location.
What are the types of virtual meetings?
Web conferencing.
Webinars.
Screen sharing.
Teleconferencing.
Audio conferencing.
Video conferencing.
You May Also Like:
Part 2: Top 8 Virtual Meeting Platforms
Top 1: Zoom
Shipped with a host of features, Zoom not only works as an AVI video editor but also be used for hosting meetings, games, and other online activities with teams. It is accessible through a browser, even if your attendees don't have a Zoom account. Plus, it's highly compatible with iOS, Android, Mac, and Windows.
General Characteristics:
One meeting is allowed to accommodate 100 people.
Screen sharing and online whiteboard.
Offer high-quality video/audio effects.
Lack of comment control.
Your privacy might be compromised.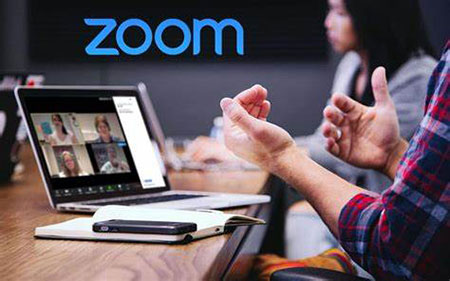 Top 2: Skype
Much like Zoom, Skype is one of the decent virtual meeting platforms with many amazing services. Beyond that, it offers web conferencing and language translation capabilities. But you have to get a personal account before using it. And its Business version is a bit costly while being prone to occurring visual display issues.
General Characteristics:
Meetings for the office, home, or mobile.
Presenter controls to fine-tune.
Smart messaging.
Customized participant views.
PowerPoint presentations, conferencing, gaming, etc.
Step-by-step online help.
Consume high bandwidth.
No face-to-face interactions.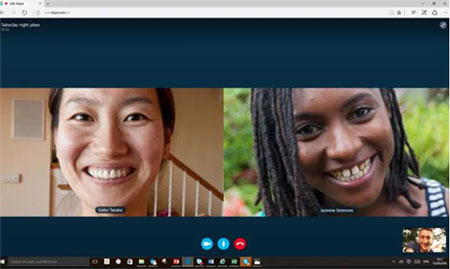 Top 3: Webex
Webex, designed by Cisco, is an online meeting platform preferred by numerous entrepreneurs. Similarly, it brings its users with video conferencing, screen sharing, online meetings, and webinars. Offering HD video meetings, it personalizes your environmental context with co-branding, colors, and images. It's noted that Webex features contrast with Zoom, limiting your meeting time to 40 minutes if there are more than three people participating simultaneously.
General Characteristics:
Cross-platform file sharing.
Serve as an MP4 screen recorder.
AI-powered Webex assistant.
Real-time translation.
Give in-meeting reactions via hand gestures.
Support up to 40,000 people in a single call.
It may affect video and audio quality.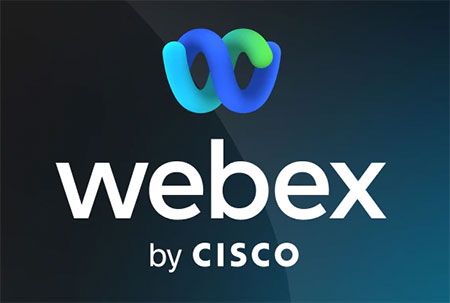 Top 4: Microsoft Teams
With Microsoft Teams, users can enjoy an open workspace, join a virtual meeting, send files, and share screens on a virtual background. When you go to the Microsoft shop, start with the meetings that come packed with Windows and Microsoft Office. Besides, this product is integrated into a business communication platform for meeting scheduling.
General Characteristics:
Support up to 10,000 users simultaneously.
Easily create shared workspaces.
Integrated with Office 365.
Include Microsoft OneNote software.
Lack of customization options.
Not user-friendly (comparatively limited).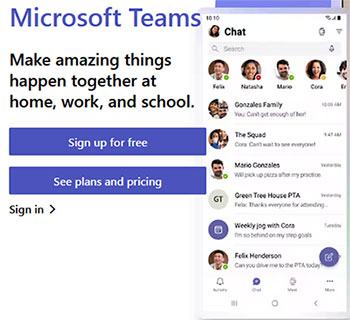 Extended Reading:
Top 5: Around.co
As one of the outstanding virtual meeting platforms, Around.co is loved by extraordinary teams. It makes hybrid-remote inclusive with remarkable audio technology. With this platform, remote team members feel like part of the group by engaging in the meeting, like being there. It allows members to complete tasks without being obstructed by video calls, making it possible to collaborate in the same workspace with no echo.
General Characteristics:
Make video calls less obstructive.
Crop down participants into small circles.
It is currently in beta (free).
Focus more on collaboration than videos.
Share documents through an intuitive platform.
Place emphasis on compatibility with hybrid teams.
Its floating mode can be counterproductive.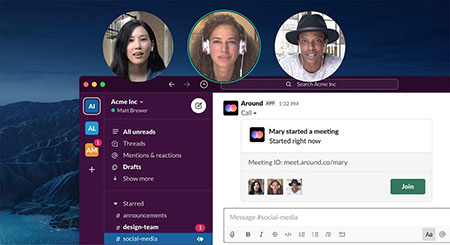 Top 6: Google Meet
To make a virtual video/audio meeting safe, users can give a brief debrief via the browser without downloading it. That's what Google Meet is good at. Built into Google Workplace, this service lets you conduct virtual meetings for extended periods and share screens with 15 GB of free cloud storage. Moreover, one of the key features of this tool is that it offers unlimited calls, duration, polls, and a tiled layout if you get its paid version.
General Characteristics:
Integrated with G Suite tools.
Hold up to 100 participants on its free trial.
Minimal performance issues.
Limited features set.
An online screen recorder for iOS/Android.
Its free version only lets you host a one-hour meeting.
Use up a lot of data.
Annoying notifications.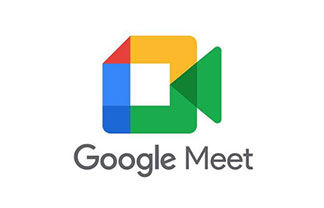 Top 7: Bluejeans
BlueJeans can play functions on conferencing, file sharing, whiteboarding, and annotating. It assists its users in tagging business-critical moments, marking event highlights, and assigning actions. Delivering cloud-based video calling services, this tool enables you to easily host online meetings and webinars with HD quality. Accommodating up to 50,000 attendees with 150 presenters, the tool can carry out tasks without even being downloaded.
General Characteristics:
Secure conversations and Dolby's voice.
Support multiple platforms.
Quality videos and audio. (How to recover deleted audio files from Android after accidental deletion?)
Deliver highlight reels.
Smooth and clear video conferencing.
Take a little time to learn.
Limited features on its free trial.
It may do badly in speech transcribing.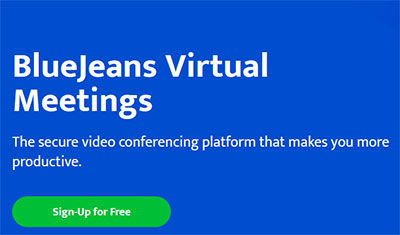 Top 8: GoToMeeting
Despite not being the best virtual meeting platform, GoToMeeting is proficient at highlighting presenters' screens, sending out automatic recordings, and personalizing meeting URLs. Likewise, this product offers screen sharing and video conferencing with HD quality. When you turn to its Business Plan, you'll get assistance for transcriptions, unlimited storage, Livestorm, and accommodating around 250 members in the meeting at a time.
General Characteristics:
Mobile usage is a big plus using it.
Focus on mobile layout and platform.
Support cloud recordings.
Start a meeting from iOS/Android/Windows.
Host meetings even without the program downloaded.
Specially designed for business.
Great for business meetings.
Some functionalities aren't available for certain browsers.
Licenses are needed.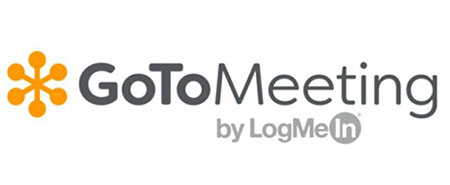 Part 3: How to Stream Virtual Meetings from Android/iPhone to PC
Many iOS/Android users would like to control virtual meeting recordings or videos on a larger screen, let's say, a PC or Mac. Therefore, it's imperative to stream these kinds of items from your device to a computer in seconds. Then, there's no need to download any virtual meeting platforms on the machine, and it gives you the freedom to edit or manage recordings conveniently. Well, this is where Screen Mirror comes into play.
Screen Mirror - Best tool for Android/iOS screencasting:
Stream virtual meetings from Android/iOS to your computer.
Control your cell phone on your computer without effort.
Allow you to play mobile games or manage apps on a larger screen.
Record your device screen on your PC fluently and support screenshots.
Stream photos, audio, and videos to conferencing programs.
Get on well with practically all iOS/Android devices, covering iPhone 14/14 Plus/14 Pro (Max), iPhone 13/13 Pro (Max)/13 mini/12/12 Pro (Max)/12 mini, iPhone 11/11 Pro/11 Pro Max, iPhone X/XR/Xs/Xs Max, iPhone 8/8 Plus, iPhone 7/7 Plus, iPhone 6/6S/6 Plus, iPod touch, iPad, Samsung, Huawei, Google, HTC, Sony, Motorola, LG, OPPO, etc.
It won't let out your privacy.

Next, we shall show you how to stream virtual meetings from your mobile phone to your PC, taking Android phones, for example.
Download and install the program on your computer.
Run the utility and link your Android device to this PC via USB.
Choose your device and opt for "Transfer files".
Go to your phone's "Setting" > "About phone" > "Software information".
Touch "Build number" seven times and hit the "Developer option".
Next, go back to "Settings" to turn on USB debugging on Android.
Grant for the software and allow it to display items on the top.
Tap "Turn on" to download the Screen Mirror on your device. And you can mirror your phone to this PC effortlessly.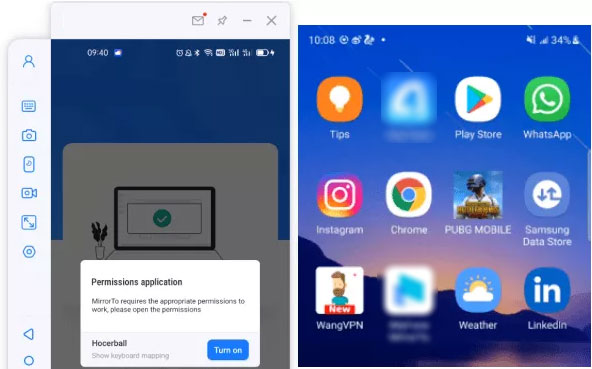 Summary & Tips to Run a Virtual Metting Seamlessly
Are you struggling to find a trusted virtual meeting program or service now? Hopefully, you'll get a desirable one after checking out the top eight virtual meeting platforms we just described. Finally, we'll let you know how to carry out a virtual meeting smoothly:
Ascertain the meeting topic and procedure.
Pick a reliable virtual meeting platform.
Be acquainted with the conference program and its main features.
Arrange for the scheduling and invite meeting participants.
Record screens and minute meetings.
Send an Email after the completion of a virtual meeting.
Related Articles:
Full Guide on How to Screen Mirror iPhone to iPad in 2023
What Is the Best MP4 Video Editor? Here Is a List of 8 Video Editing Software
[2023 Updated] How to Transfer Videos from Android to Android
How to Bypass Android Lock Screen? 8 Ways You Wish You'd Known Earlier
5 Proven Ways to Sync Videos to iPhone 14/13/12/11/X/8/7
Fix Android Touch Screen Not Working - Can't Unlock Issues in 12 Methods