iPhone Unavailable Try Again in 15 Minutes? 4 Common Solutions & 1 Ultimate Way
Typically, iPhone stands as an iconic symbol of innovation, reliability, and seamless user experience. However, even the most advanced iPhone 14 Pro Max can encounter occasional hiccups, leaving users perplexed and seeking solutions.
One such frustrating scenario is encountering the dreaded message, "iPhone Unavailable, Try Again in 15 Minutes". This bewildering error occurs under various circumstances, such as entering an incorrect passcode multiple times or facing unexpected glitches during a software update. (iPhone passcode changed itself?)
Fortunately, this page serves as your guide to overcoming the error message or similar ones, providing you with four basic solutions and one advanced way to regain control of your device eventually.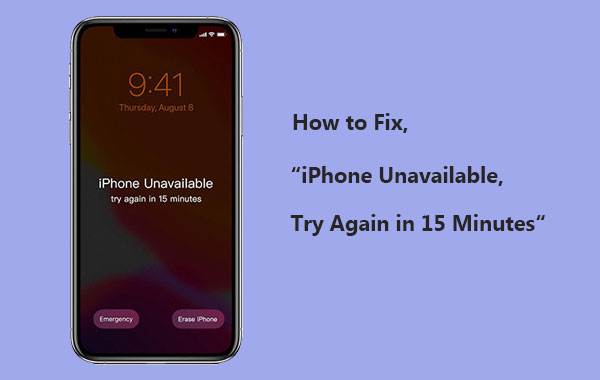 Part 1: Why Does My iPhone Say Unavailable Try Again in 15 Minutes?
Apple has implemented a security measure to safeguard iPhone data by locking the device after multiple incorrect passcode attempts. To prevent unauthorized access, it has limited the wrong passcode attempts to 10 tries on iOS versions 16/15/14/13/12. Entering wrong iPhone passcodes will result in the device getting disabled.
If you receive the message "iPhone is disabled, try again in 15 minutes". It means you have only 2 or 4 tries left (depending on the iOS software version) before you should unlock the disabled iPhone. Be cautious not to attempt two more incorrect passcodes, as this will disable the iPhone for one hour. Avoid rushing to guess the passcode.
What comes after 15 minutes disabled on iPhone? After 15 minutes of being disabled, the iPhone would become blocked for 60 minutes if more incorrect passcode attempts are made. The sequence typically progresses as follows: 1 minute, 5 minutes, 15 minutes, and 60 minutes. Avoid additional attempts to prevent longer disablement. If ten consecutive incorrect attempts are added, it becomes permanently disabled, requiring a reset and data erasure.
Click to View:
Part 2: How to Fix iPhone Unavailable Try Again in 15 Minutes [4 Quick Solutions]
Solution 1: Erase your iPhone directly (iOS 15 or Later)
On iOS 15.2 and later, you can troubleshoot the iPhone not available for 15 minutes by erasing it, but this option's availability depends on your iPhone settings. If you have enabled Find My iPhone, remember the Apple ID account used on the device, and have a network connection, you'll see the Erase iPhone option on the iPhone Unavailable screen. Simply use this option to fix iPhone Unavailable if needed. Here's the detailed guide:
On the "iPhone Unavailable" screen, tap on "Erase iPhone".
Review the warning that this action will erase all content and settings from your device, then tap "Erase iPhone" again.

Enter your Apple ID password to initiate the wiping process on your iOS device.
Solution 2: Use iCloud Find My iPhone
If you don't have access to a computer, you can still unlock your iPhone 14/13/12/11/X/8 using another iOS device through iCloud. Simply log in to your iCloud account, erase your iPhone to remove the passcode, and then proceed to restore your data. To fix the "iPhone not available; try again in 15 minutes" via iCloud, ensure you have previously enabled Find My iPhone. Then follow the steps:
Sign in to iCloud.com using the Apple ID associated with the unavailable iPhone.
Access the "Find iPhone" feature and select the locked iPhone from the list of "All Devices".
Click on "Erase iPhone" and confirm the action by selecting "Erase" again.

Wait for the data-wiping process to complete.
Solution 3: Use iTunes
If you have trusted and synced your iPhone with iTunes, creating a backup can prevent data loss when unlocking your disabled iPhone. Restoring it to factory settings will remove the disabled message and unlock your iPhone. After resetting, you can easily restore your recent backup using iTunes during the setup to retain your data. Now, check out the steps for the "iPhone is disabled; try again in 15 minutes" bypass:
Connect your iPhone to the computer and launch iTunes.
iTunes will recognize your device. (iTunes not recognizing your iPhone?)
Go to the "Summary" tab and click "Back Up Now" to create a backup of your iPhone.
After successfully creating the backup, click "Restore iPhone" to begin the restoration process.

iTunes will initiate the reset, which will erase all data on your iPhone. However, once the reset is complete, you can restore your backup from iTunes.
After a successful process, your iPhone will be unlocked. Proceed to set it up and restore your backup.
Further Reading:
Solution 4: Put your iPhone into Recovery Mode
When you get the "iPhone disabled for 15 minutes" message, you have the option to utilize iTunes to restore your iPhone to its factory settings even if you didn't sync your device to it. By entering recovery mode on your iPhone manually, iTunes can reinstall the firmware on the iDevice. To eliminate the error, you can:
Ensure the iPhone is powered off when disconnected from the computer.
Turn on the device and simultaneously connect it to your machine.
Continue holding the buttons to put your iPhone into recovery mode.
On your computer, iTunes will display a prompt indicating an issue with the iPhone.
Select "Restore" from the prompt.
Click "Restore" again to initiate the reset process for your iPhone.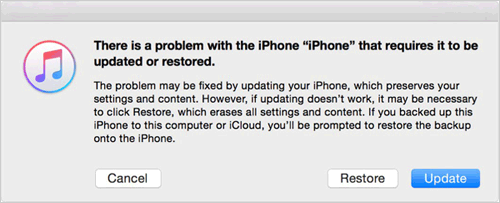 Part 3: Fix iPhone Unavailable for 15 Minutes with an iPhone Unlocker [Ultimate Solution]
Everyone wants to restore their device to normal use as soon as possible when an iPhone says unavailable for 15 minutes. Due to the seemingly simple nature of some free solutions, they require you to provide some personal information, let alone unpredictable success rates. As such, an innovative product specifically designed for unlocking almost all iDevices - iOS Unlock, is worth your attention.
What are the key features of iOS Unlock?
Fix iPhone unavailable try again in 15 minutes by unlocking the lock screen directly.
Remove 4-digit passcodes, 6-digit passcodes, Face IDs, Touch IDs, and even Screen Time Passcodes.
Unlock Apple ID without phone numbers or security questions.
Bypass iCloud activation locks to let you fully access your iPhone.
Unlock the SIM card on your iPhone by jailbreaking it.
Eliminate iTunes backup passwords.
Remove/bypass the MDM profile with no data loss.
Work well with overall Apple devices, including iPhone 14/14 Plus/14 Pro (Max), iPhone 13/13 Pro (Max)/13 mini/12/12 Pro (Max)/12 mini, iPhone 11/11 Pro/11 Pro Max, iPhone X/XR/Xs/Xs Max, iPhone 8/8 Plus, iPhone 7/7 Plus, iPhone 6/6S/6 Plus, iPod touch, iPad, etc.
It won't unveil your privacy.
Before proceeding, it's advisable to back up your locked or disabled iPhone to a computer or iCloud beforehand, as unlocking your screen lock will result in a data wipe. Then download iOS Unlock and comply with the guideline to fix the "iPhone unavailable for 15 minutes" in minutes:
Step 1. Begin by downloading and installing iOS Unlock on your computer. Then, from the available modules, select "Screen Unlock".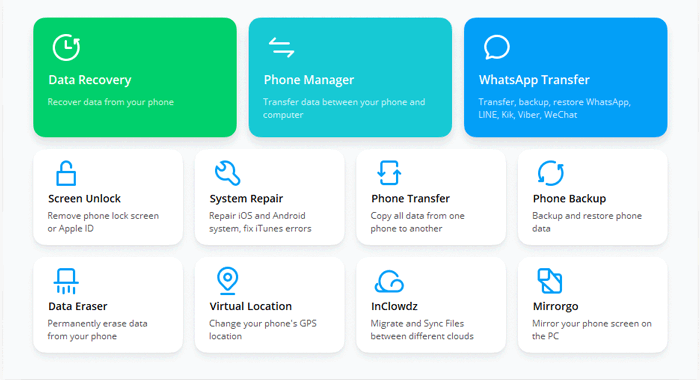 Step 2. Plug your iPhone into the computer using a USB cord and wait for the utility to identify the device. Once recognized, click "Unlock iOS Screen".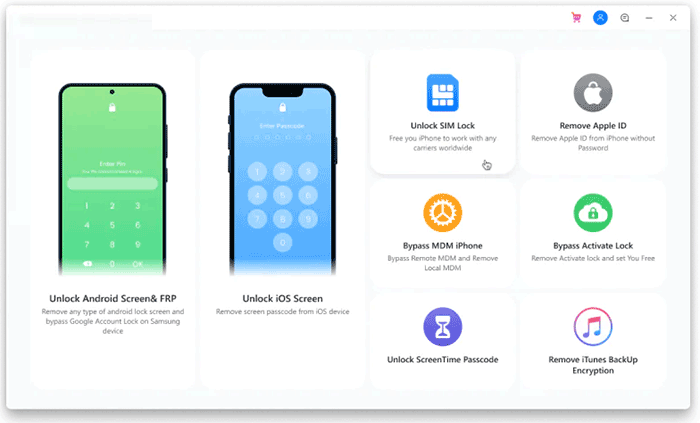 Step 3. Follow the straightforward on-screen hints to put your iPhone into either "Recovery Mode" or "DFU Mode".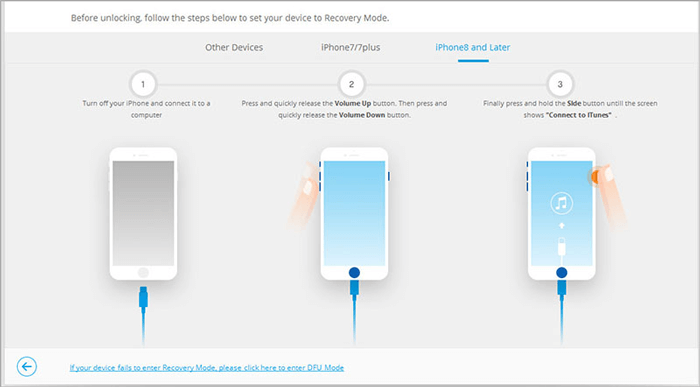 Step 4. Afterward, double-check your iPhone model and system version. Subsequently, click "Download" to obtain the firmware package tailored for your specific device.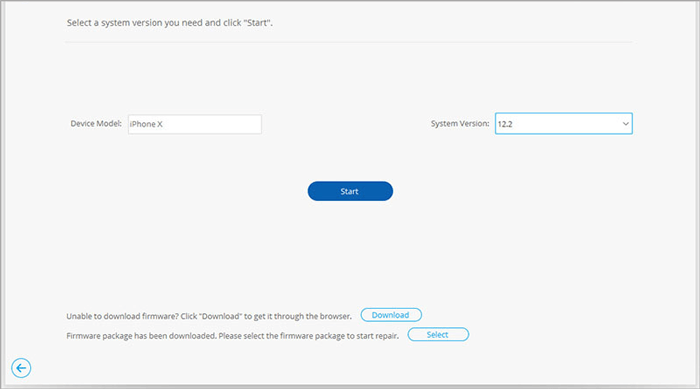 Step 5. Now, press "Unlock Now" to initiate unlocking your iPhone lock screen. In a short while, your iOS device will be accessible without error messages.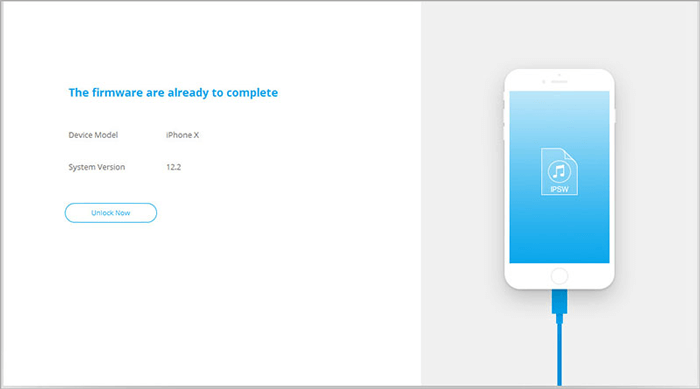 Part 4: People Also Ask about iPhone Unavailable
Q1: Is iPhone disabled forever?
If your iPhone is disabled, it won't re-enable on its own, but there are solutions to fix it. Options like iOS Unlock, iCloud, or iTunes can help resolve the issue, making the disabled state not permanent.
Q2: How to keep away from the iPhone unavailable message next time?
Use a memorable and easy-to-enter passcode.
Keep your iPhone secure to prevent others from attempting incorrect passcodes.
Be cautious of situations where the screen may be accidentally tapped, such as in wet pockets or loose bags.
If you turn off Find My iPhone, activate this feature in iCloud settings.
Always keep your iPhone in a safe and secure location.
Create regular backups of your iPhone data.
Utilize the biometric authentication features on your iPhone.
Q3: How long does the iPhone unavailable error last?
The "iPhone Unavailable" message duration depends on consecutive incorrect password attempts:
After 5 attempts: "Try again in 1 minute".
After 6 attempts: "Try again in 5 minutes".
After 7 attempts: "Try again in 15 minutes".
After 8 or 9 attempts: "Try again in 60 minutes".
After 10 attempts: "iPhone Unavailable" permanently unless reset.
Q4: Can I unlock an unavailable iPhone without data loss
No, you cannot unlock your iPhone 14/13 without erasing it when the "iPhone locked for 15 minutes" appear due to a forgotten passcode. Resetting the device will wipe all data, but you can retain your data if you have a prior backup in iTunes/computer, iCloud, or elsewhere.
Final Part
The journey to regain access to your iPhone can undoubtedly be frustrating, but it doesn't have to be a labyrinthine quest. With the insights provided within this page, you'll have the knowledge to navigate the "iPhone Unavailable, Try Again in 15 Minutes" error with confidence and poise.
If you seek an easy and fast unlocking experience, look no further than iOS Unlock to swiftly bypass the lock screen and restore your iPhone to its optimal performance, all in a few simple steps. So, without further delay, let us empower you with the knowledge to conquer the error and discover the freedom of a fully accessible iPhone once more.
Related Articles:
4 Most Effective Ways to Fix iPhone Is Disabled Connect to iTunes
Face ID Not Working After iOS 16 Update? Here Are the Reasons & 13 Possible Fixes
10 Solutions to Fix Transfer Directly from iPhone Not Working Using Quick Start
How to Remove iCloud Activation Lock without Password in 2023?
2 Awesome Ways to Recover Data from Broken iPhone without Backup