How to Fix Touch Screen Not Working/Responding on Samsung? [9 Ways]
The phone screen is the most important medium for interacting with a Samsung smartphone. However, many factors are posing a threat to its sensitivity. So touch screen not working on Samsung occurs from time to time. Well, here's a question:
Samsung Galaxy screen not responding/working? Why?
Faulty Apps: Corrupt apps make the touch screen insensitive.
Physical Damage: External factors like screen damage, magnetic field, temperature variants, etc.
Wrong Settings: Samsung cannot recognize your touch inputs if core settings are wrong.
Android Crash/System Error: After making system changes, there are chances that the Android may crash.
Then, how do I fix my Samsung unresponsive touch screen? OK, we will discuss this topic by presenting the 9 most effective methods below.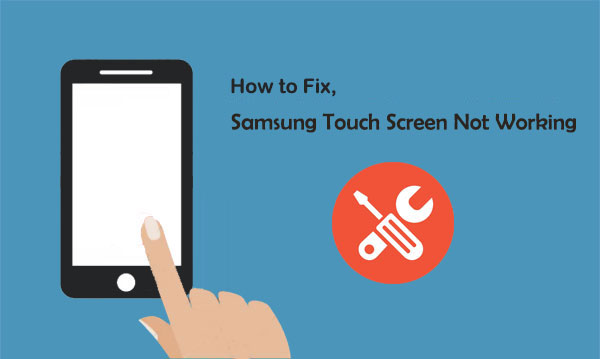 Part 1: Is Touch Screen Not Working on Samsung? Try the 9 Quick Tips
Tip 1. Remove Memory Card and SIM Card
First and foremost, check if your smartphone heats up, which may hamper its performance. This may result in the Samsung tablet/phone touch screen not working. Thus, try to remove the memory card & SIM card. Here, just be careful when taking out the card to avoid SD card unexpectedly removed issues.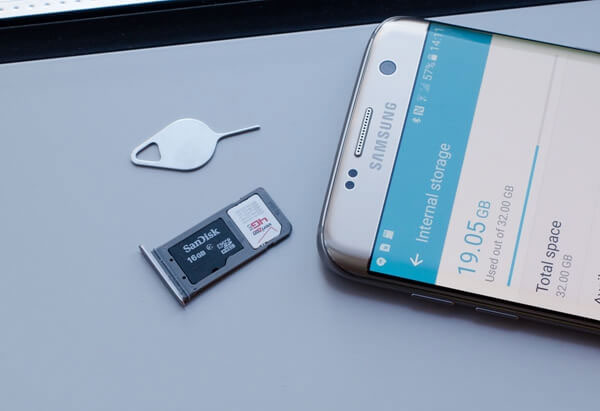 Tip 2. Remove Protector and Reinstall Battery
Some 3rd-party screen protectors may not work well with Samsung devices and thus lead to Samsung Galaxy screen not responding. So try removing the case to see if that will improve things. Next, please clean the screen with a soft cloth. Else, note that thick screen protectors could lessen the touch screen's sensitivity.
Moreover, some Samsung phones come with a removable battery. If so, you can pull back your mobile back cover and discharge the battery. Then wait for 1 or 2 minutes before re-inserting it in your device.
Related Passages:
Tip 3. Optimize Device Performance
The "Device care" feature in most Samsung models helps improve the phone's overall performance. It scans the device for wasted storage and some other potential issues. To access this feature, you can open Samsung's "Settings" and tap "Device care". After that, tap "Optimize now". This may assist in fixing Samsung S21/S20/J8/J7 touch screen monitor not working.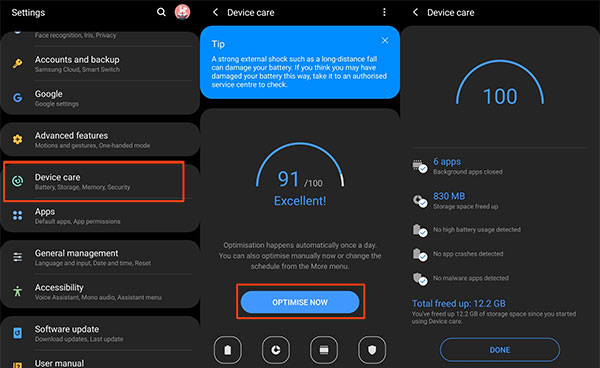 Tip 4. Reboot the Phone in Safe Mode
Safe mode is like a diagnostic service to help identify the problems on your device. Booting Samsung in safe mode is also another option to fix the bottom of the Samsung screen not working. To do so, you can:
Turn off your device and power it on.
Please press and hold the "Volume Down" key when the Samsung logo appears.
The device should switch on in Safe mode. And this mode will be displayed at the bottom left of the screen.

If the screen works in the mode, an app will likely cause your issue. Thus, please remove recently downloaded apps, and after that, just restart your device. (Learn more about the safe mode in Android phone)
Tip 5. Refresh System Cache
As mentioned earlier, a corrupted system cache may lead to the Samsung display touch not working. This may sometimes occur after an update. To ensure that the cache is up-to-date, you can wipe the cache partition as follows:
Switch off your Samsung phone.
Press the "Power" and "Volume Up" buttons for about 5 to 10 seconds.
It will automatically take you into recovery mode.
After that, you can use the "Volume" (up and down) and the "Power" button to do the following.
Go to "wipe cache partition" and delete junk files on Android OS.

Once completed, go for "reboot system now" to power Samsung.
Tip 6. Force Samsung to Restart
A forced reboot on the device might be a sensible "Samsung touch not working" solution. To do it, you can:
Press the "Volume Down" key and the "Power" key for more than 20 seconds.
This activity will make Samsung run smoother with a proper response on the touch screen.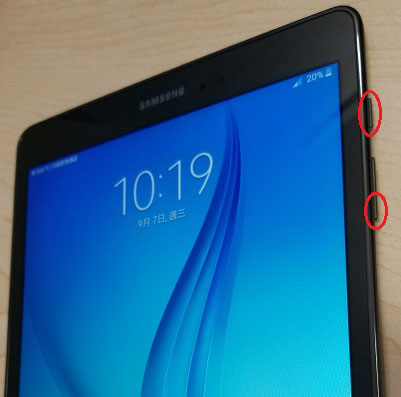 Tip 7. Check for a Software Update
The update menu and options may differ slightly, depending on your carrier. Here's how to repair Samsung touch screen phone by checking for a software update:
Navigate to Samsung's "Settings".
Swipe to and tap "Software update"/"System update".
Touch "Check for updates"/"Download updates manually".

If an update is available, follow the on-screen direction to complete it.
Tip 8. Back Up and Factory Reset Samsung
When resetting the device, all your Samsung data might be erased. For this, you can Sync the files with a Gmail account. Log in to your Gmail Account and confirm the backup. Next, perform the factory data reset and let your Samsung device reboot. After that, you can restore your data from your Gmail account.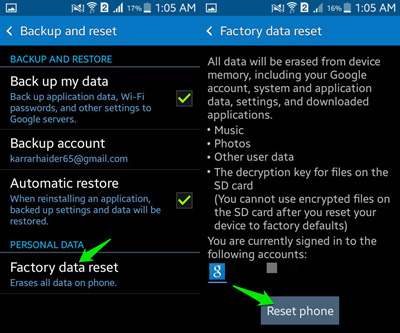 Related Passages:
Part 2: Fix Samsung Touch Screen Not Working with Professional Tool
Many users may be tired of many complicated solutions with low success rates. Android Repair is indeed your first choice in terms of simplicity and effectiveness. This professional tool can fix a wide range of Android issues, including the Samsung touch screen not working. You are only required to install it on a computer and proceed with simple clicks.
Key highlights of Android Repair:
Fix various Android issues, including Android phone keeps turning on and off, Android dead screen, app/system crashing, Android device bricked, Android OTA update failure, etc.
Fix the Android system back to normal with a high success rate.
Support AT&T, Verizon, T-Mobile, Sprint, Vodafone, Orange, etc.
Work for 1000+ Android models, covering Samsung Galaxy S21/S20/S10/S9/S8/S7/S6/S5, Galaxy Note 21/Note 20/Note 10/Note 9/Note 8/Note 7/Note 6/Note 5, Huawei, Sony, Motorola, Xiaomi, Vivo, LG, Google, OPPO, OnePlus, etc.
It won't let out your privacy.

Next, let's see how to fix the touch screen not working on Samsung with Android Repair:
Step 1. Install and launch Android Repair on your computer after the download. Then, click "System Repair" over the program window and link your Samsung device to the computer via a USB cable.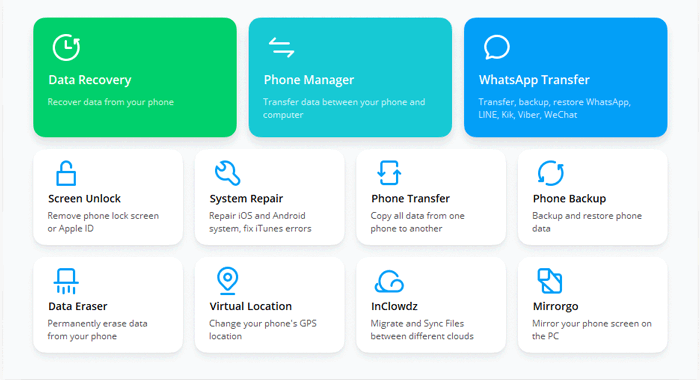 Step 2. Choose "Android Repair" from the left panel. This utility will show you all the Android problems it can fix. Just browse it and click on "Start".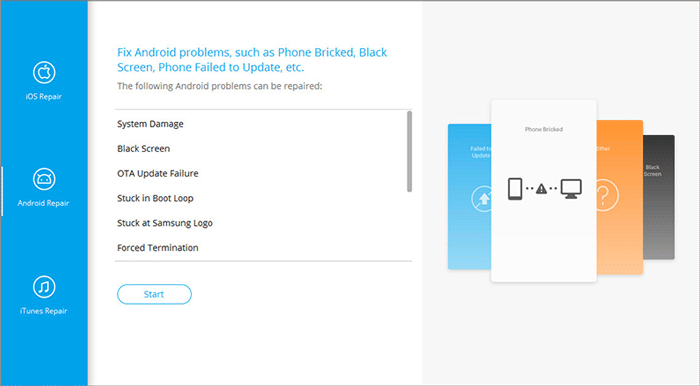 Step 3. Enter your device info in the incoming screen and tap on "Next" to continue.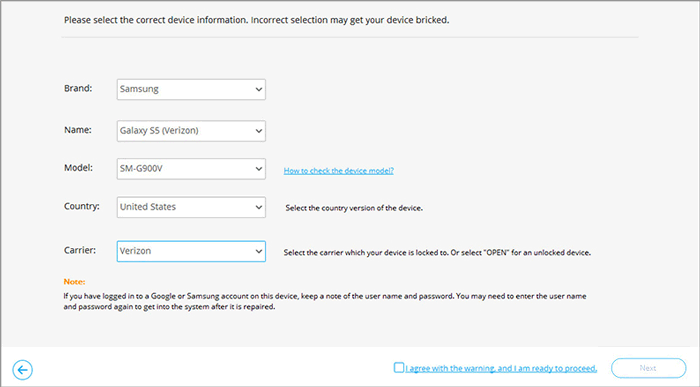 Step 4. Manually input "000000" to the blank field and tap on "Confirm". Here, please note that the s repair may erase the Samsung phone.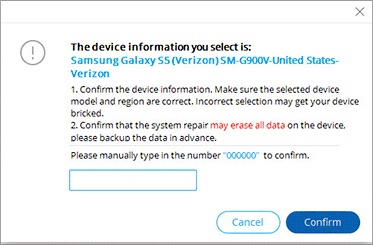 Step 5. Boot Samsung to the download mode:
For Samsung with a "Home" button, please power off the device and press the "Sprint, Home, Power, and Volume Down" keys for around 10 seconds. Release all and hold "Volume Up" to reach the download mode.

For Samsung without a "Home" button, please power off the device and press the "Power, Bixby, and Volume Down" keys for about 10s. Then release all and hit "Volume Up".
Step 6. After the phone is in this mode, click on "Next" to download its firmware.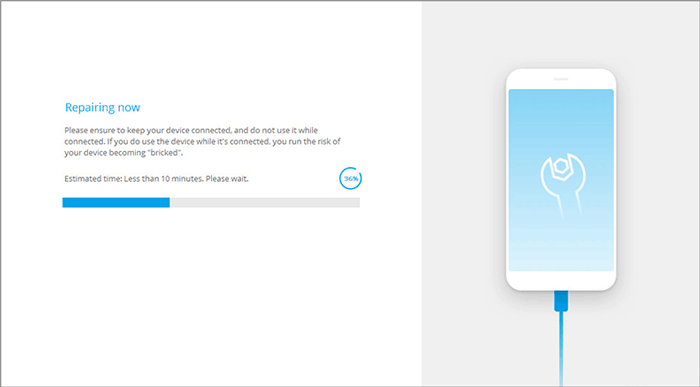 Step 7. Finally, the software will begin repairing your Samsung phone's system automatically. And after that, you'll successfully fix the touch screen not working on Samsung.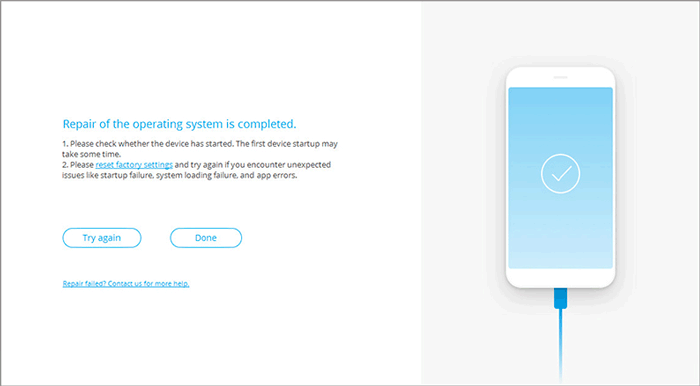 Round Off
That's all for how to fix the touch screen not working on Samsung. Here, please note that none of the methods above give you the ability to troubleshoot the Galaxy screen not responding in a short time with easy movements and taps, except Android Repair. It is a one-size-fits-all tool dedicated to solving almost all Android-related problems. Therefore, just give it a download and try it out on your computer now.

Related Articles:
Fix "Android Touch Screen Not Working - Can't Unlock" Issues in 12 Methods
How to Recover Data from Samsung with A Broken Screen?
How Do I Free Up Space on My Samsung Phone and Tablet? [Solved]
All You Want to Know about Intelligent Lock Screen on Samsung [2022]
5 Best Ways to Reset a Samsung Phone That Is Locked [2022]