18 Innovative Ways to Fix WhatsApp Chat Backup Stuck on iPhone/Android
"Recently, WhatsApp chat backups using iCloud won't complete; it always stops at exactly the same point when uploading 33.7Mb out of 9.69Gb". -- from Apple Support Communities
Neither iCloud nor Google Drive can guarantee a 100% smooth sailing for Apple or Android users when conducting WhatsApp chat backup. At times, the task gets stuck in between, as said above. And usually, after you try again, WhatsApp still cannot complete backup. Well, this page is mainly about how to fix WhatsApp backup stuck on iPhone or Android devices. Now, just focus on it to get the approach that works for you.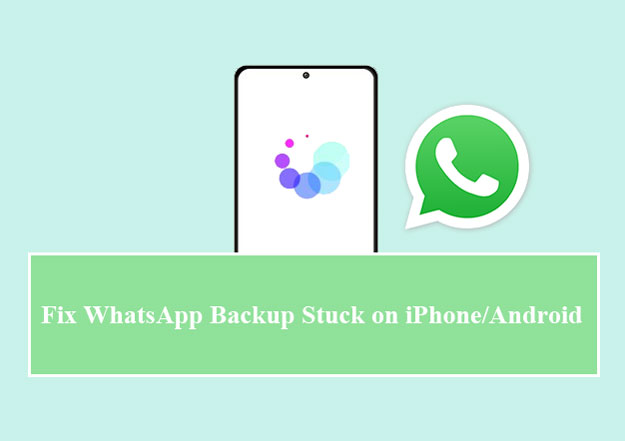 Part 1: Fix WhatsApp Backup Stuck on iPhone (8 Methods)
Before the fix, here's a question - why is my WhatsApp not backing up, or why is my WhatsApp backup so slow? To simply put, if the app has accumulated a lot of caches or bugs, it can cause issues with it and result in WhatsApp backup being stuck on iPhone or Android. Now move on to learn how to fix it in the following.
Method 1: Reset Network Settings
Apple users mistakenly overwrite network settings might lead to WhatsApp backup stuck on iPhone. You can fix it by going to iPhone Settings > General > Reset > Reset Network Settings. (How to reset all settings on iPhone?)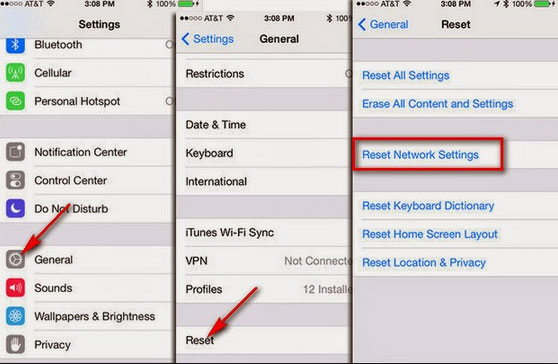 Method 2: Force Stop WhatsApp and Back Again
When WhatsApp is stuck on backup, try to force quit the application and try again for a backup.
Go to "Settings" on your iPhone.
Select "Apps".
Locate the WhatsApp app.
Tap the "Force Stop/Stop" button.
Click to Learn:
Method 3: Check System Status
At times, server-side problems may be accountable for WhatsApp backup stuck on iPhone. You can go to the Apple System Status page to see whether iCloud's servers are active or not. If it is done, you can try taking its backup later on.

Method 4: Delete an iCloud Backup
To resolve WhatsApp backup (on iPhone) not working, you can delete the existing iCloud backup and try to back up the WhatsApp chats from scratch. Here is the tutorial:
Open the Settings app on your iPhone.
Go to Profile > iCloud > iCloud Backup.
Delete the current backup on iCloud.
Move back to WhatsApp > Settings > Chat > start the backup again.
Method 5: Check iCloud Storage
If iCloud is running out of space, it might give rise to iCloud backup taking forever. Therefore, checking iCloud storage may get rid of WhatsApp backup on iPhone stuck; you can make it as follows:
Go to iPhone Settings > [your name].
Head to iCloud > Storage/Manage Storage.
You will see the storage of iCloud available. If the storage isn't sufficient, you need to upgrade your iCloud storage to an additional plan.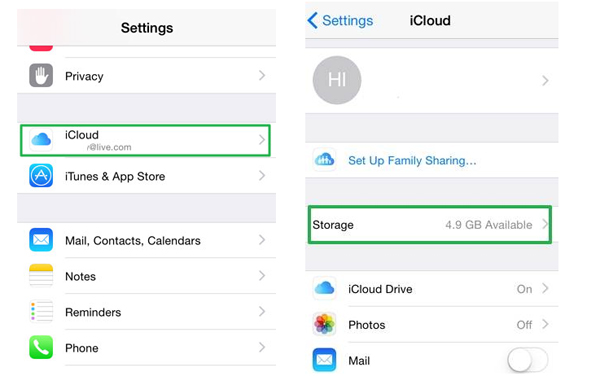 Method 6: Force Restart iPhone
It could be one of the great solutions WhatsApp auto backup not working on iPhone. A force restart resets the iPhone's preset power cycle and removes unwanted cache data (Plus, it helps fix iPhone stuck in a boot loop or other device issues). Here are the instructions:
For iPhone 7/7 Plus: Press and hold the Power and Volume Up buttons simultaneously and hold them for about 15 seconds. Release them once the device reboots.
For iPhone 8 and newer models: Quick-press the Volume Up button, and when you release it, quick-press the Volume Down. After that, please press and hold the Side button and release it when the device reboots.
Method 7: Update iOS to the latest version
An old or unstable iOS version may result in backing up or restoring media WhatsApp stuck on iPhone; you can consider updating it right now.
Go to iPhone Settings > General > Software Update to check if there's the latest iOS version available.

Tap on the "Download and Install" button, if any.
When your device reboots, check if the problem is resolved.
Method 8: Back Up WhatsApp with iTunes
If you are still unable to back up messages for WhatsApp, try iTunes to back up your phone. Here's how:
Connect your iPhone to PC and run iTunes on it.
Tap the device icon and click "Summary".
Click on "Back Up Now" in the Backups section.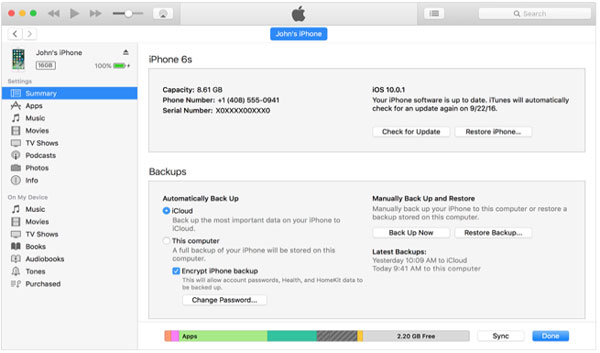 Tips: How long does WhatsApp take to restore from iCloud? According to Apple, the time could be 1-4 hours per GB, even with the strongest connection, depending on the size of the backup, the speed, and the reliability of the WiFi connection.
Learn More:
Part 2: Fix WhatsApp Chat Backup Stuck on Android (9 Methods)
Method 1: Check Google Account
The Google account might be the culprit for WhatsApp backup stuck on Android. To check if an active Google account is linked to WhatsApp, you can:
Go to Android Settings > Chats > Chat Backup.
Tap on the "Account" section.
Make sure you have an active account or just set up another account here.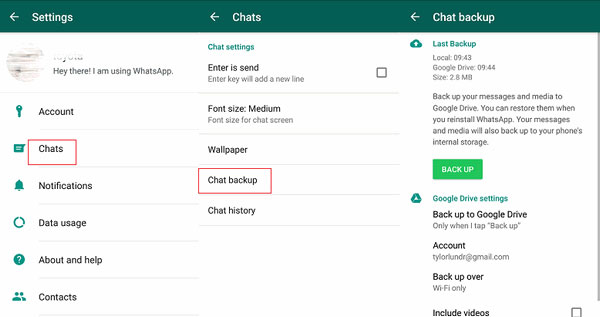 Method 2: Clear WhatsApp Cache
You can also clear app caches and data on Android to fix WhatsApp chat backup frozen. Let's see how to do it:
Tap on the WhatsApp sign and open the app info.
Now go to Storage & Cache.
Select Clear cache.
Method 3: Exclude Videos in the Backup
WhatsApp won't back up on Android all through? You can exclude videos from being added to the cloud by disabling "Include Videos":
Go to its Settings > Chats > Chat Backup.
Disable the Include videos option.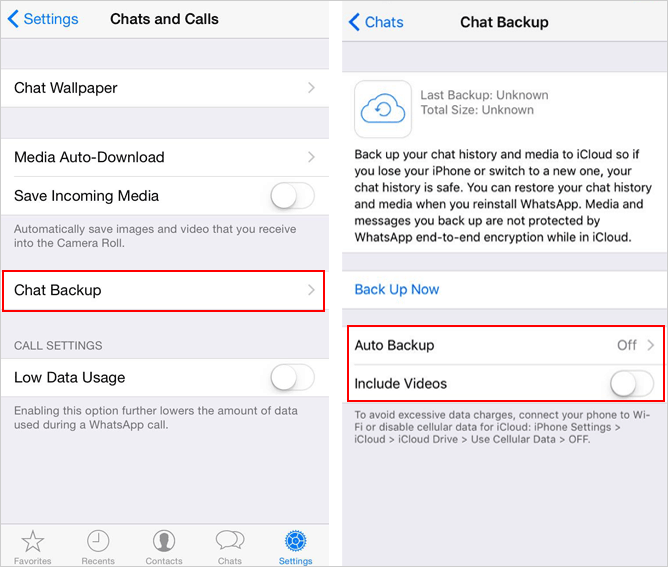 Method 4: Choose WhatsApp Beta Program
If there's the WhatsApp Beta program on Android, and you wonder how to make WhatsApp backup faster, it would be wise to leave the beta program and go for the stable build from Play Store or App Store. To achieve this, open the Play Store on your Android phone and go to WhatsApp. There, you'll see the option to leave the beta program.
Method 5: Delete WhatsApp Backup from Google
It might be that earlier WhatsApp backups are causing this WhatsApp backup not working. It is pretty easy to remove existing WhatsApp backup from Google Drive. But note that you will lose all Android data that was saved in your backup. Here's the manual:
Head to the Google Drive site and log in to your Google account. It should be the same account you use to make WhatsApp backups on the phone. (Want to change Email address for Gmail account?)
Click the cog icon at the top-right corner and select Settings.
Choose Manage Apps from the left panel.
Find WhatsApp Messenger from the list, click Options next to it, and choose Disconnect from Drive.

Method 6: Close Apps Running in the Background
When lots of apps are in the background, there's a chance that WhatsApp chat backup is slow. So, you just need to close them from the background. To do so, simply click on the app switcher icon, and they will occur right away. From there, quit the apps, including WhatsApp, and then re-launch it.
Method 7: Update Google Play Services
You might not be using Google Play Services, which reflects in Google Drive not backing up WhatsApp. One of the causes for this can be the outdated Play Services. To fix it, go to the Google Play Store, locate Play Services, and update it right now.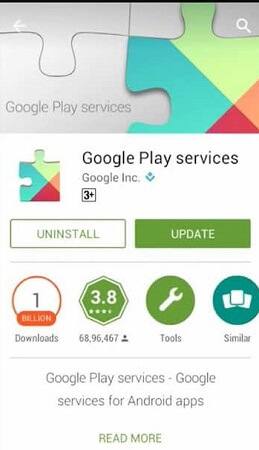 Method 8: Update WhatsApp
You might bump into WhatsApp backup stuck on Android when you don't update the app to the latest one. Here's a way to check and update WhatsApp on Android:
Go to Google Play Store and look for My apps & games.
You will see a list of apps that are installed on your phone; check if WhatsApp has a new update.
If there's an update available, please tap on WhatsApp > UPDATE.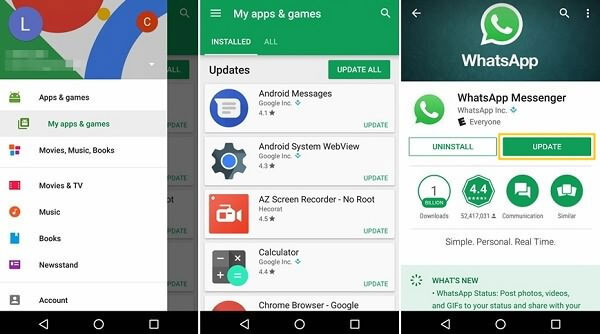 Method 9: Restart the Device
Restarting your Android phone can fix some unknown bugs or niggles. If WhatsApp still cannot complete backup, you can restart your phone by keeping pressing the power button and choose Restart from the sliding menu.
Part 3: Alternative Method to Back Up WhatsApp Data on Computer
So, is there an alternative method to back up my WhatsApp safely on a computer? Of course! That's easy. WhatsApp Transfer is in the position to help you back up your WhatsApp data from iPhone to PC/Mac. It lets you easily view the backup files and export them to your computer or other phones selectively.
Tips: Some Android users may want to use a substitute for Android WhatsApp backup. Here's how to back up WhatsApp messages for Android.
Main features of WhatsApp Transfer:
Back up iPhone WhatsApp chats, including photos and other media files, etc., to a computer.
Transfer WhatsApp chat history between different devices.
Restore WhatsApp data to your iPhone/Android devices.
Back up LINE/Viber/WeChat/Kik chat history as well.
Run smoothly on various iOS devices, including iPhone 13/13 Pro (Max)/13 mini/12/12 Pro (Max)/12 mini, iPhone 11/11 Pro/11 Pro Max, iPhone X/XR/Xs/Xs Max, iPhone 8/8 Plus, iPhone 7/7 Plus, iPhone 6/6S/6 Plus, iPod touch, iPad, etc.
It won't uncover your privacy.
How to back up WhatsApp data from an iPhone to a computer with WhatsApp Transfer:
1. Install and launch the WhatsApp Transfer on your computer after the download. Click "WhatsApp Transfer" from the left.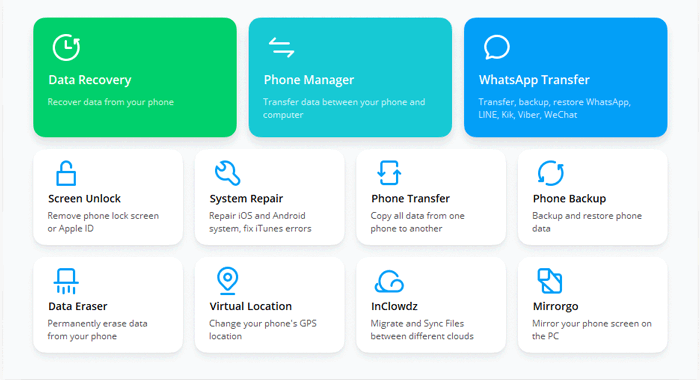 2. Choose "Backup WhatsApp messages". Next, connect your iPhone to the computer via a USB cable, and WhatsApp Transfer will recognize your device later on.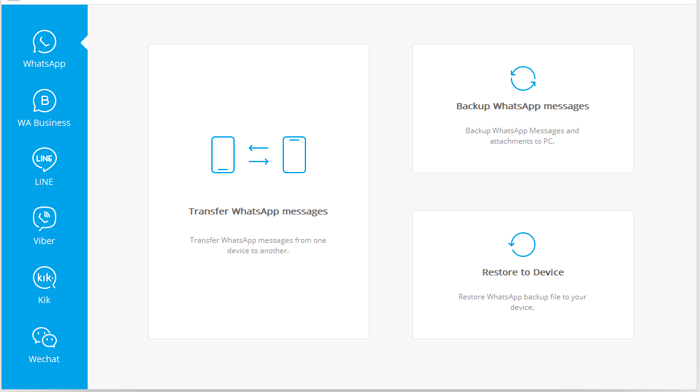 3. The tool will then start to scan your device. Once done, it will back up your WhatsApp data automatically.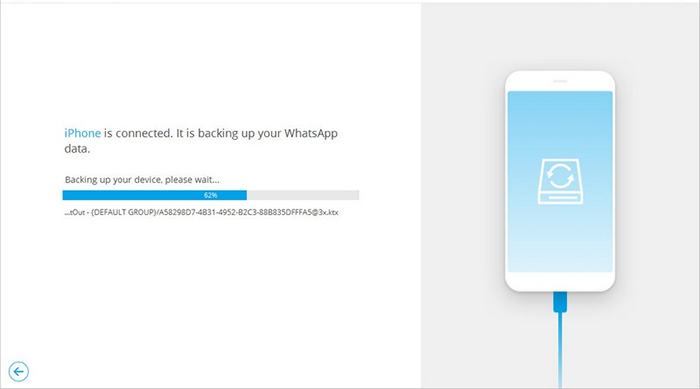 4. After that, you can tap the "View" button and preview the backed-up data. All the WhatsApp backups on your computer will be displayed, and you can tap "View" from the list before clicking "Next".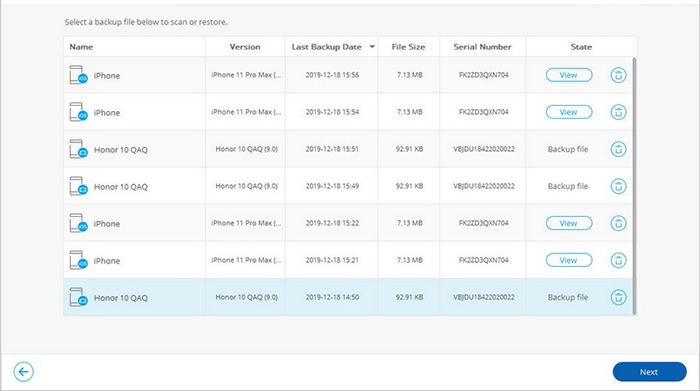 5. On the next window, you can preview and confirm the chat list as well as WhatsApp attachments you want. Finally, click "Recover to computer" to back up WhatsApp data from this iPhone to your computer.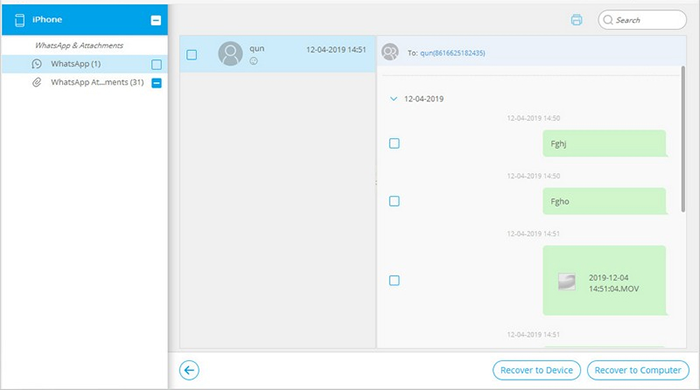 Ending Words
Today we introduced 17 quick methods to resolve WhatsApp backup stuck, and there is also the ultimate alternative tool WhatsApp Transfer to fix it. You can apply the solution to your iPhone or Android device according to the trouble you run into. And we all hope this article is useful to you. Besides, do you have any other great workarounds? Welcome to share with us below to benefit more folks.
Related Articles:
Ultimate Guide to Back Up WhatsApp Photos/Videos on Android & iPhone
Detailed Guide to Transfer WhatsApp from Android to iPhone
[3 Ways] How to Transfer All WhatsApp Chats from Android to Android?
5 Ways to Print WhatsApp Messages from iPhone/Android Phones
How to Transfer WhatsApp Data from iPhone to iPhone? [Updated in 2021]
How to Recover 1 Year Old WhatsApp Messages without Backup? (iOS & Android)